WGXC-90.7 FM
WGXC 10th Anniversary Drive-in Event
May 26, 2021: 7:30 pm- 11pm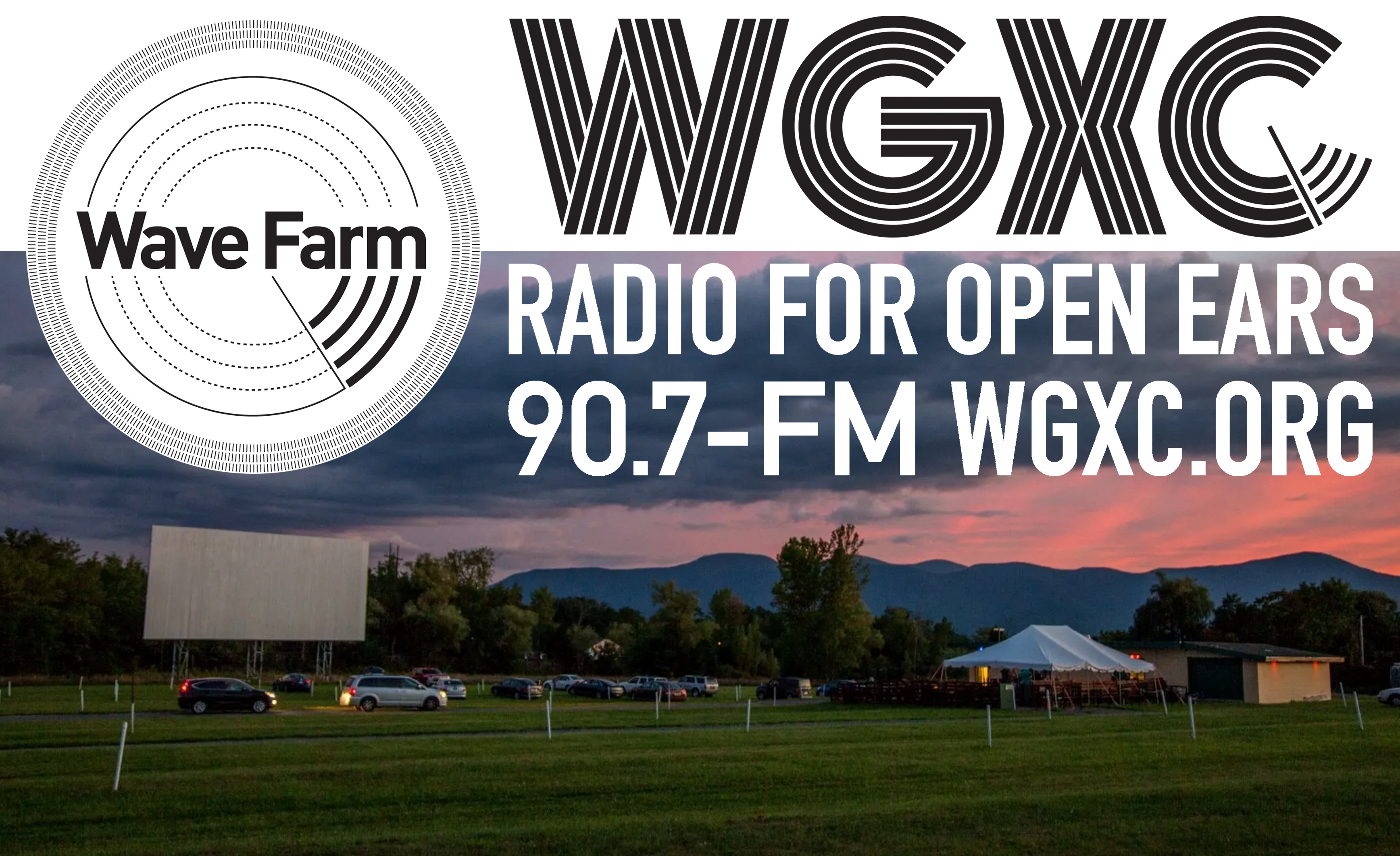 SERIOUSLY... SAVE THIS DATE
CLICK HERE!
Let's celebrate WGXC's 10th Anniversary together at the Greenville Drive-in! We're planning this event to scale as needed in terms of where we are with physical gathering. Either way, we think it will be an epic exploration of the number 10! Wear your most festive attire and bring your favorite radio for the LoveShack photo and recording booth. Most importantly come ready to celebrate.
All are 10 minute sets. Entire program runs 110 minutes. Here's the line-up! (Order subject to change.):
Film: Powers of Ten (1977), Charles and Ray Eames
Film: 103 Hudson River Crossings (2021), Heath Iverson. (Movies on the Radio) [Radio note: Title is pronounced "Ten to the third Hudson River crossings"]
DJ Set: LunarMoss (formerly of LunarMoss), a micro-meditation on time's most agreeable measurement: the decade; conveyed thru sound as catalyst and contingent summation of collective memory.
Performance: Jess Speer
DJ Set: Jeff Economy (Snackpoint Charlie) and Alanna Medlock (There There)
Performance: Jen Kutler (Wave Farmacy) and Quintan Ana Wikswo
DJ Set: Mayuko Fujino (Your Voice Touches My String)
Performance: Anna Friz
DJ Set: DJ Var (Friday Night Vibes Session)
Performance: Stephin Merritt (of the Magnetic Fields), 10 songs in 10 minutes
DJ Set: Battlefield Earth (Battlefield Earth) adds exponential sources until a deka is reached.
Performance: Brian Dewan, WGXC filmstrip (2014/2021)

Throughout the night, get your portrait taken by Bryan Zimmerman, record Station IDs and sweet nothings at the LoveShack with your concierges Donna and Honey of the Donna and Honey's Love Motel: A radio romance and rock and roll show.
Thank you to our 10th Anniversary Year Sponsors!