WGXC-90.7 FM
WGXC 10th Anniversary Drive-in Event
May 26, 2021: 7:30 pm- 11pm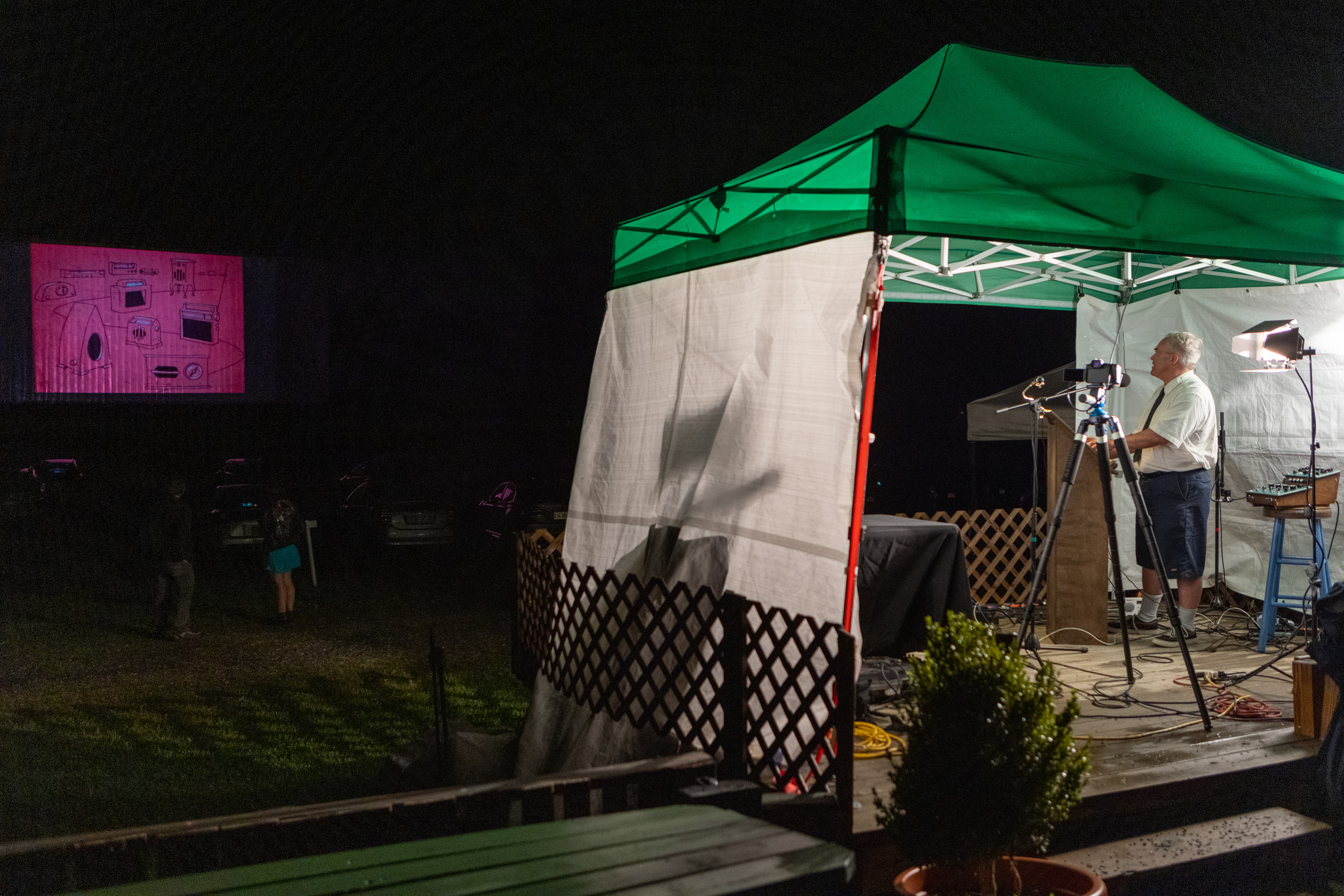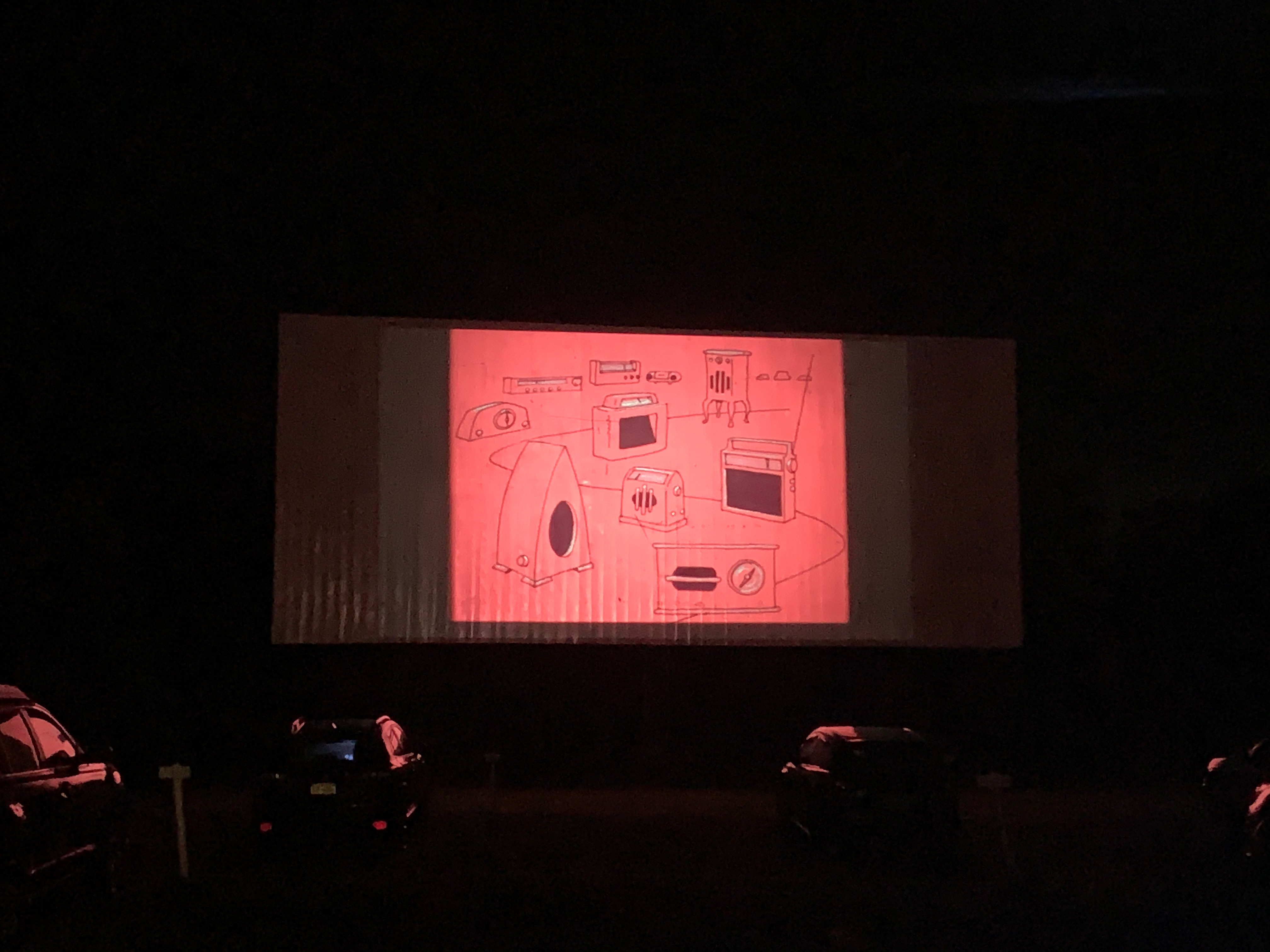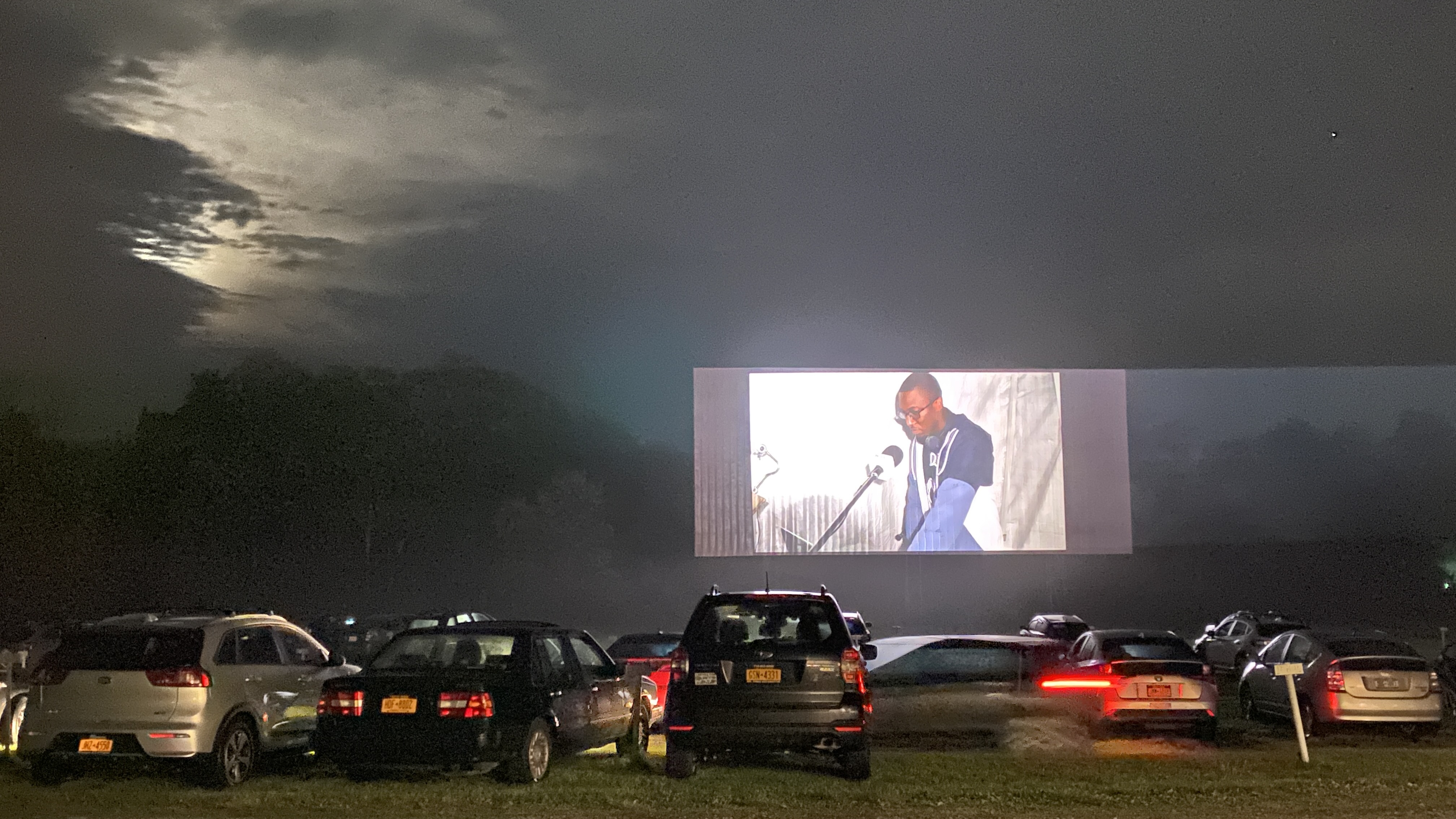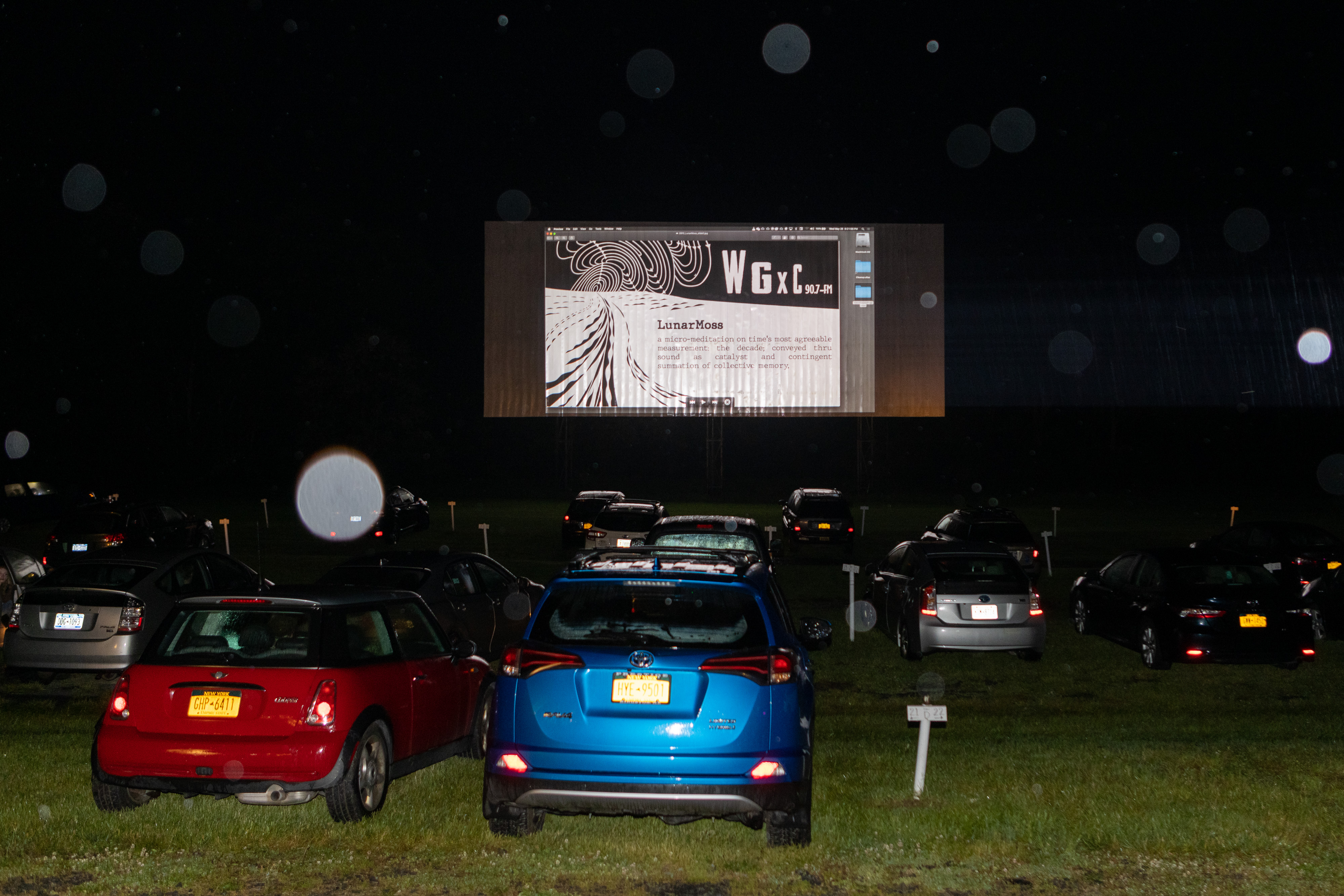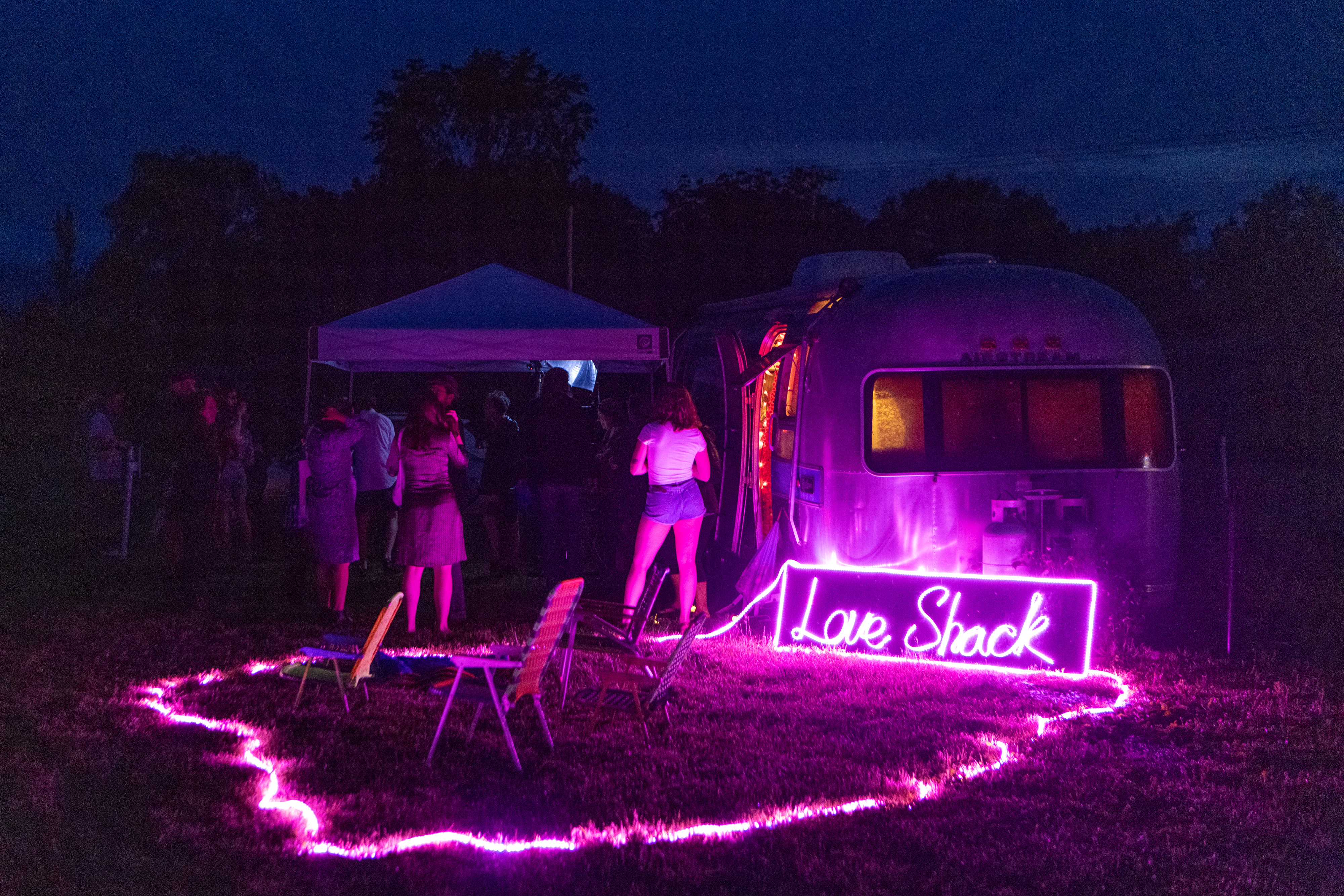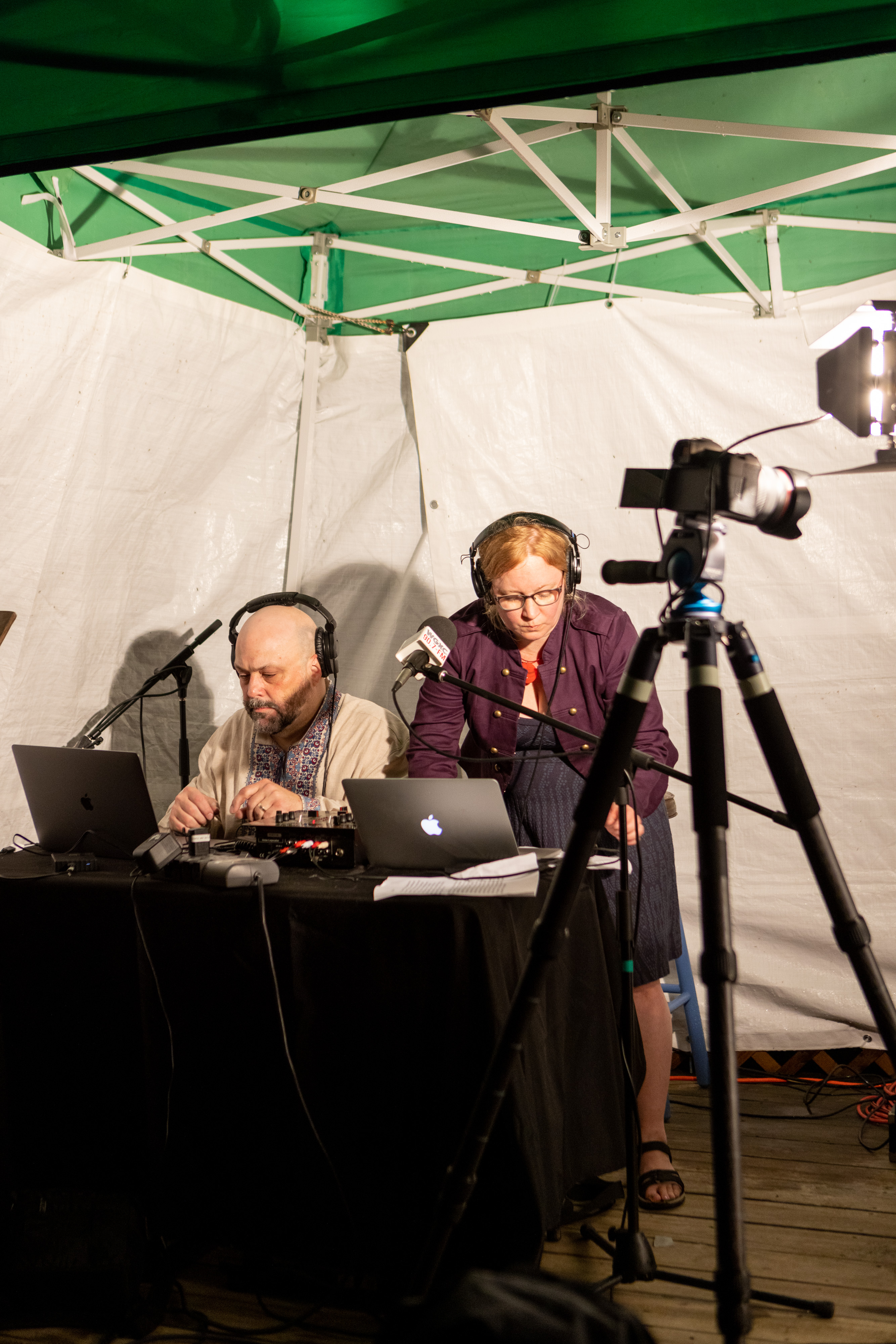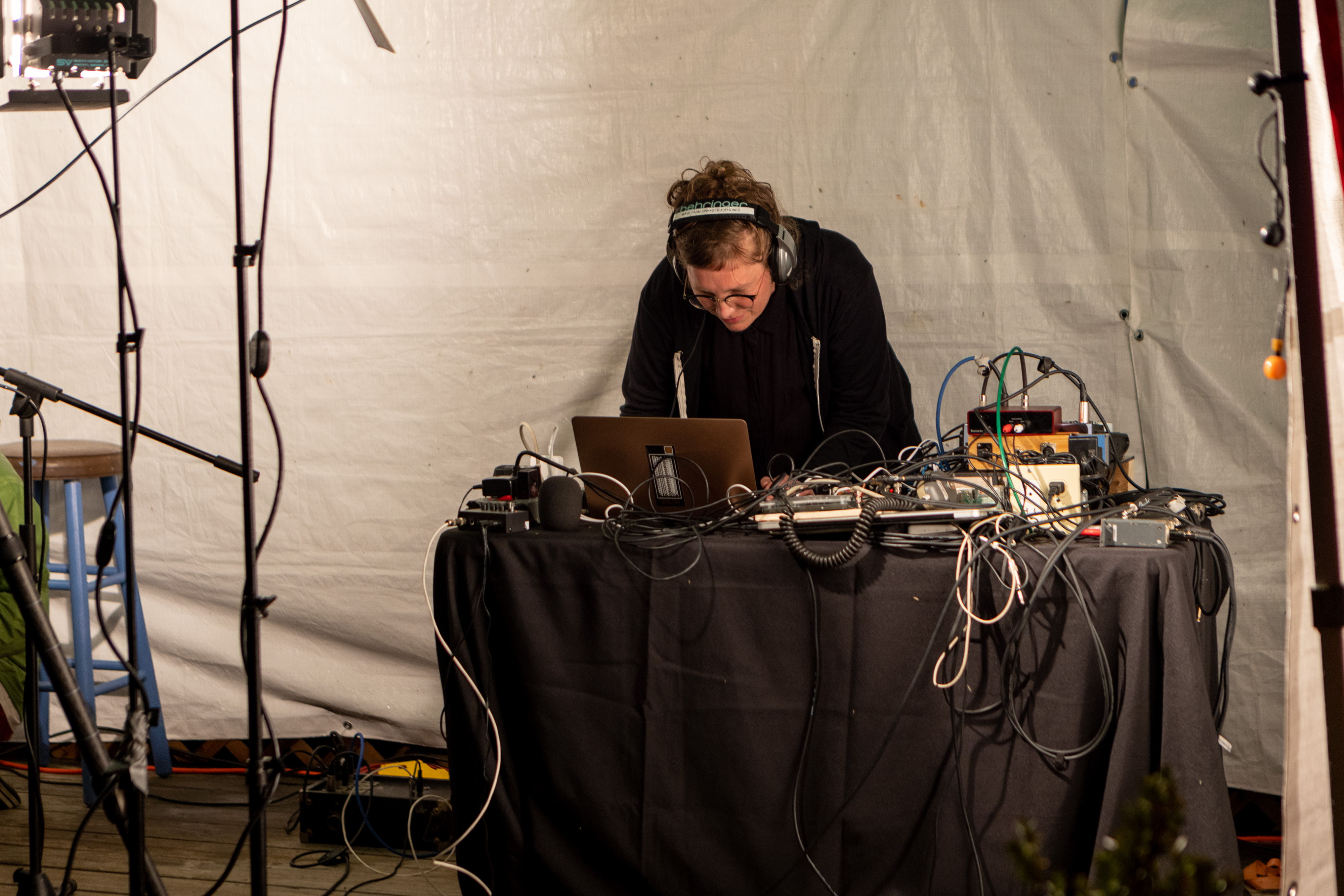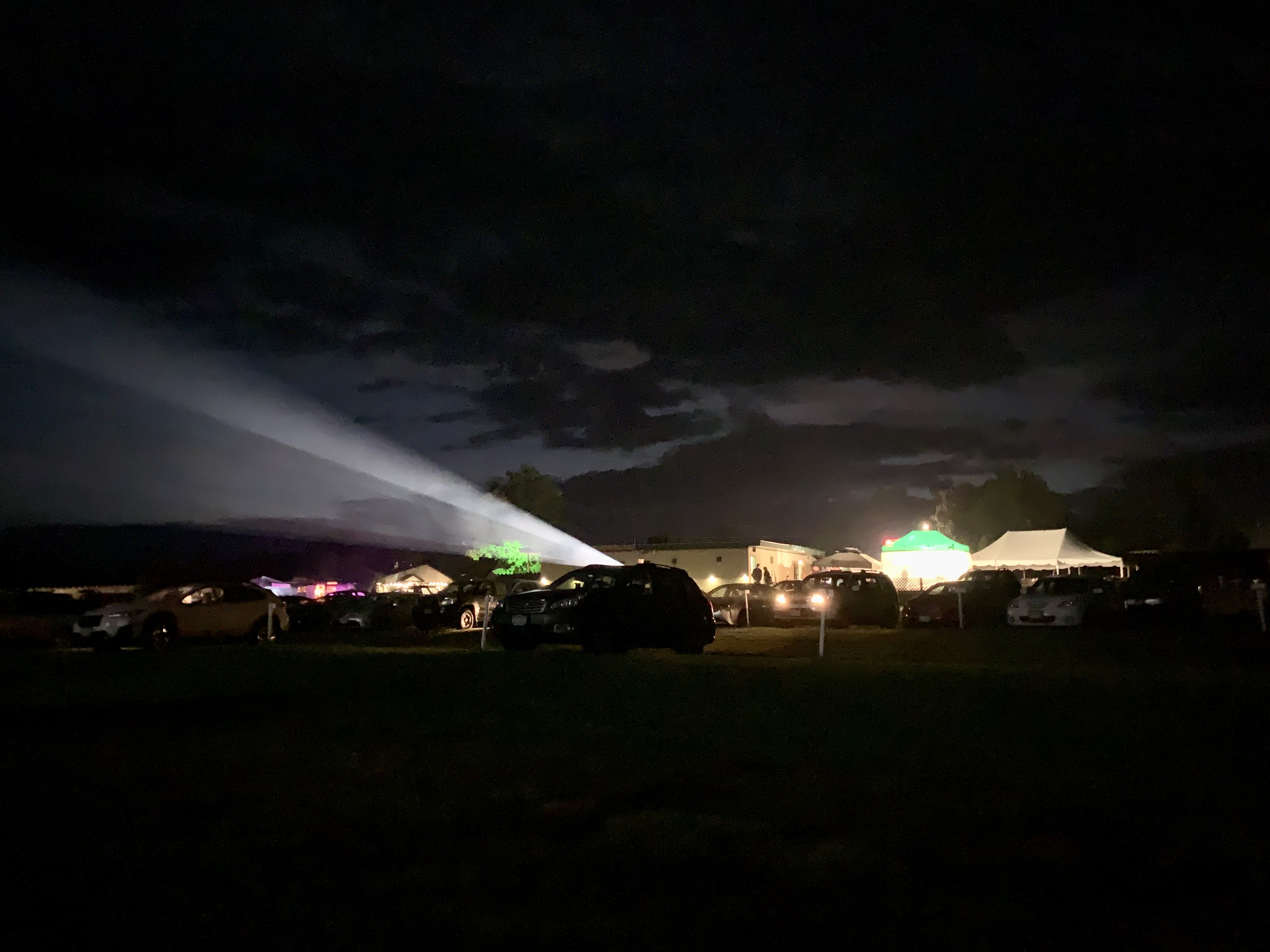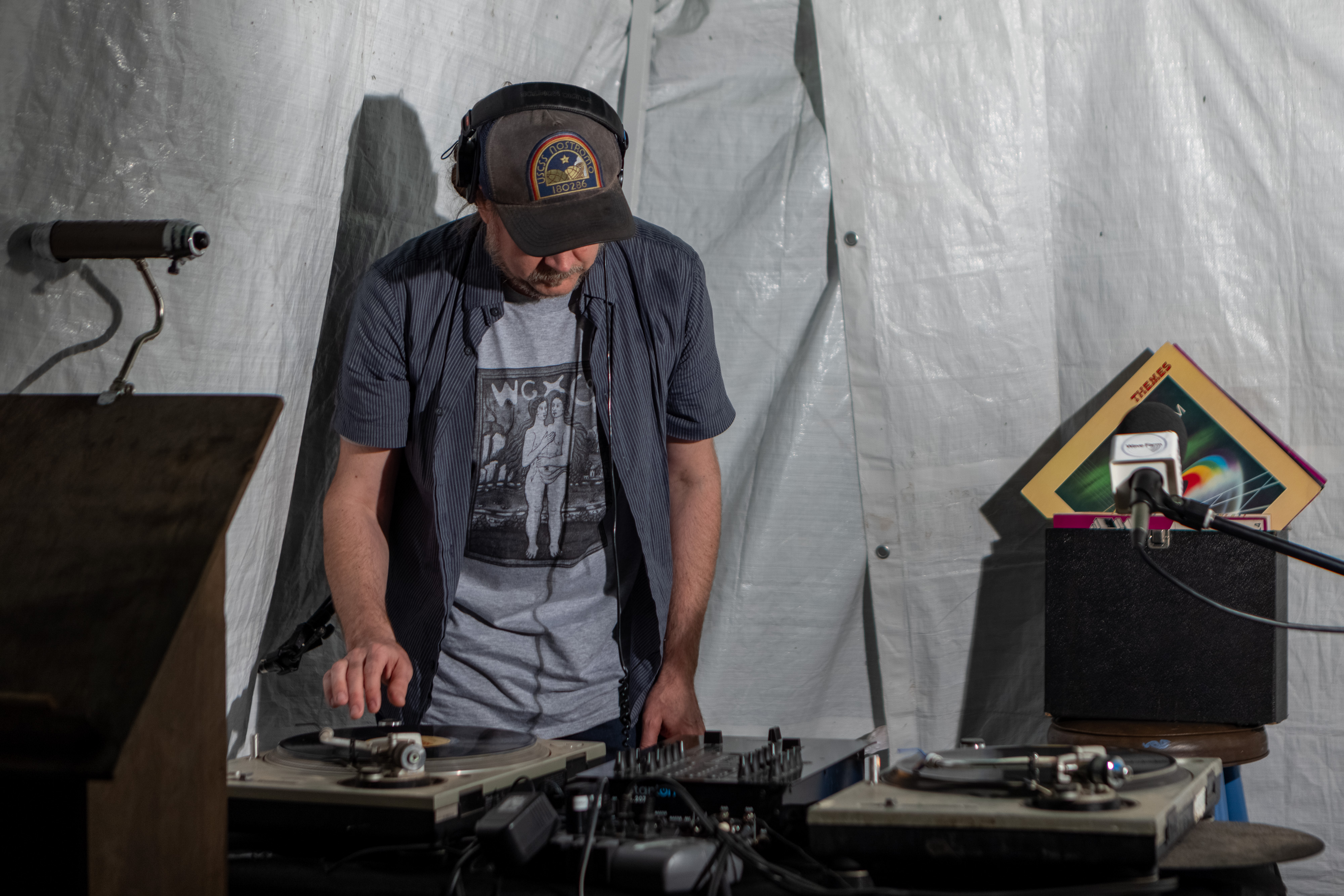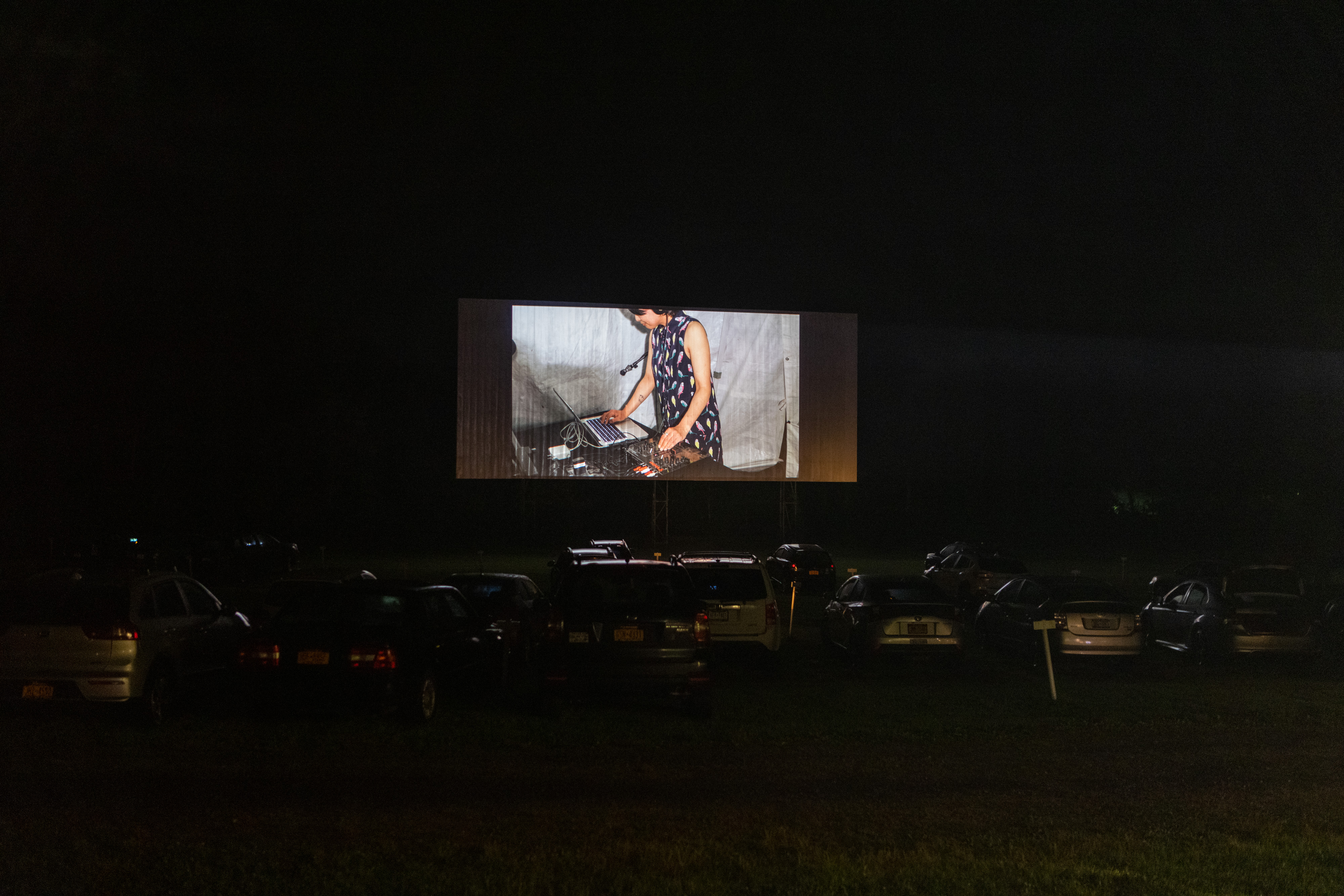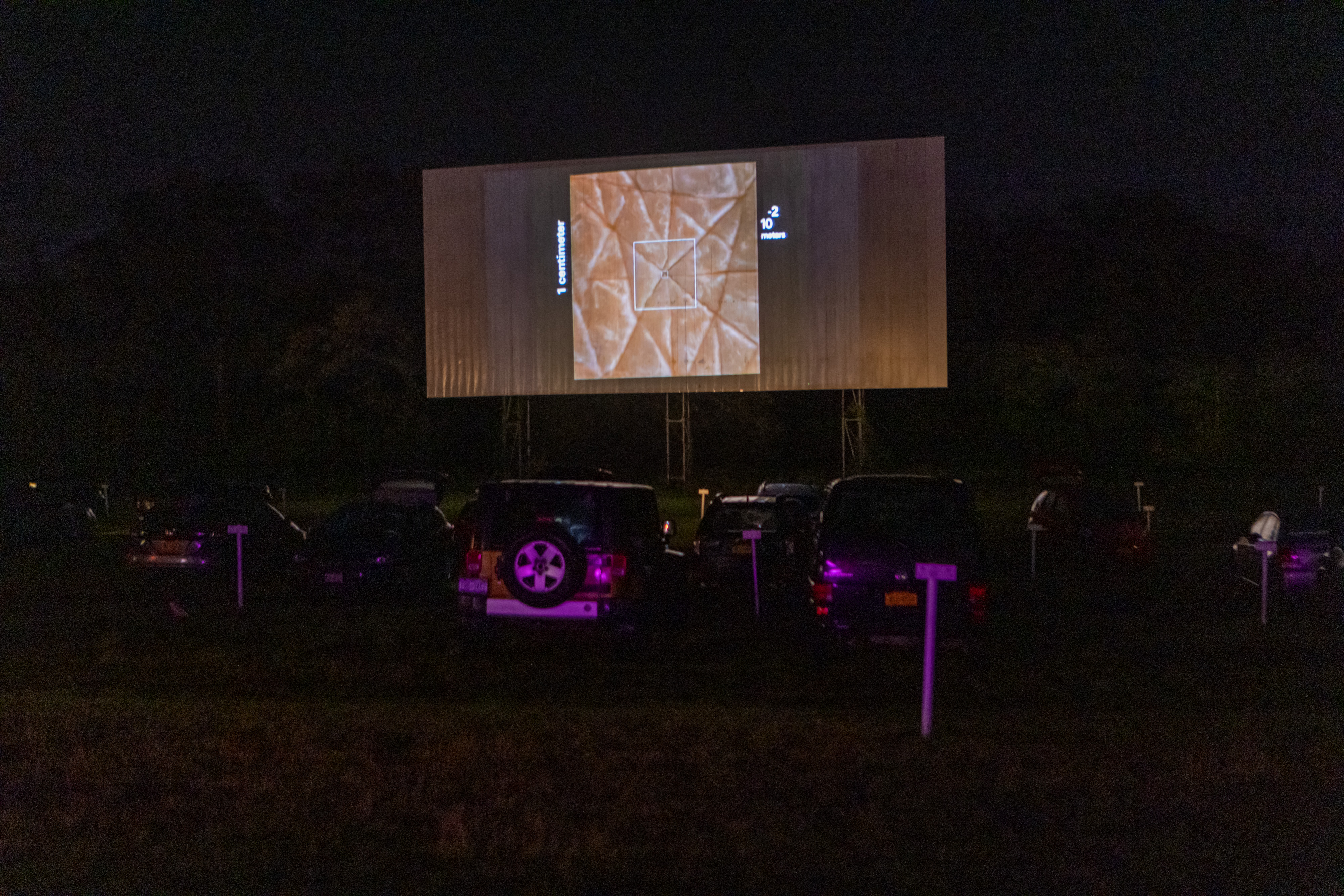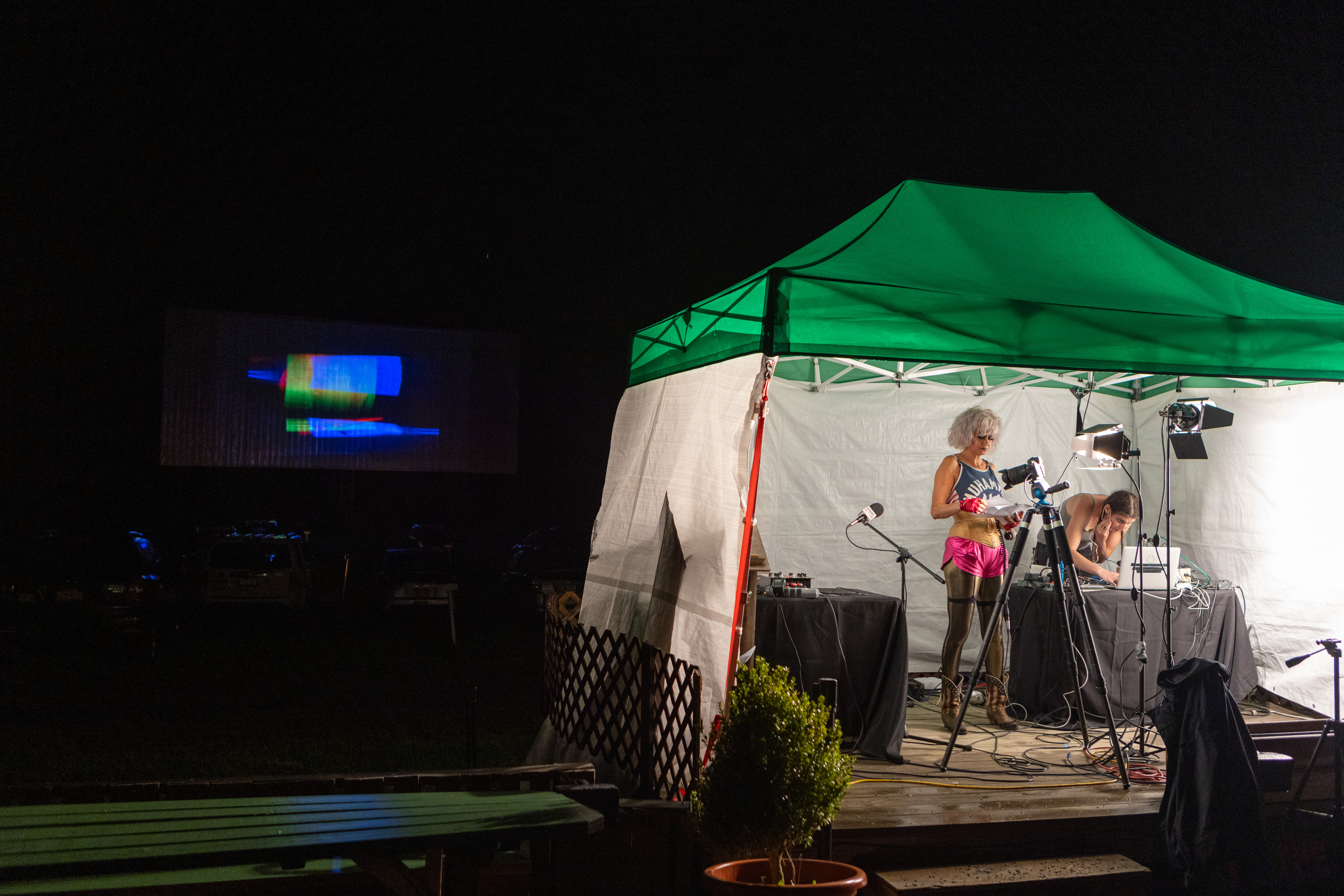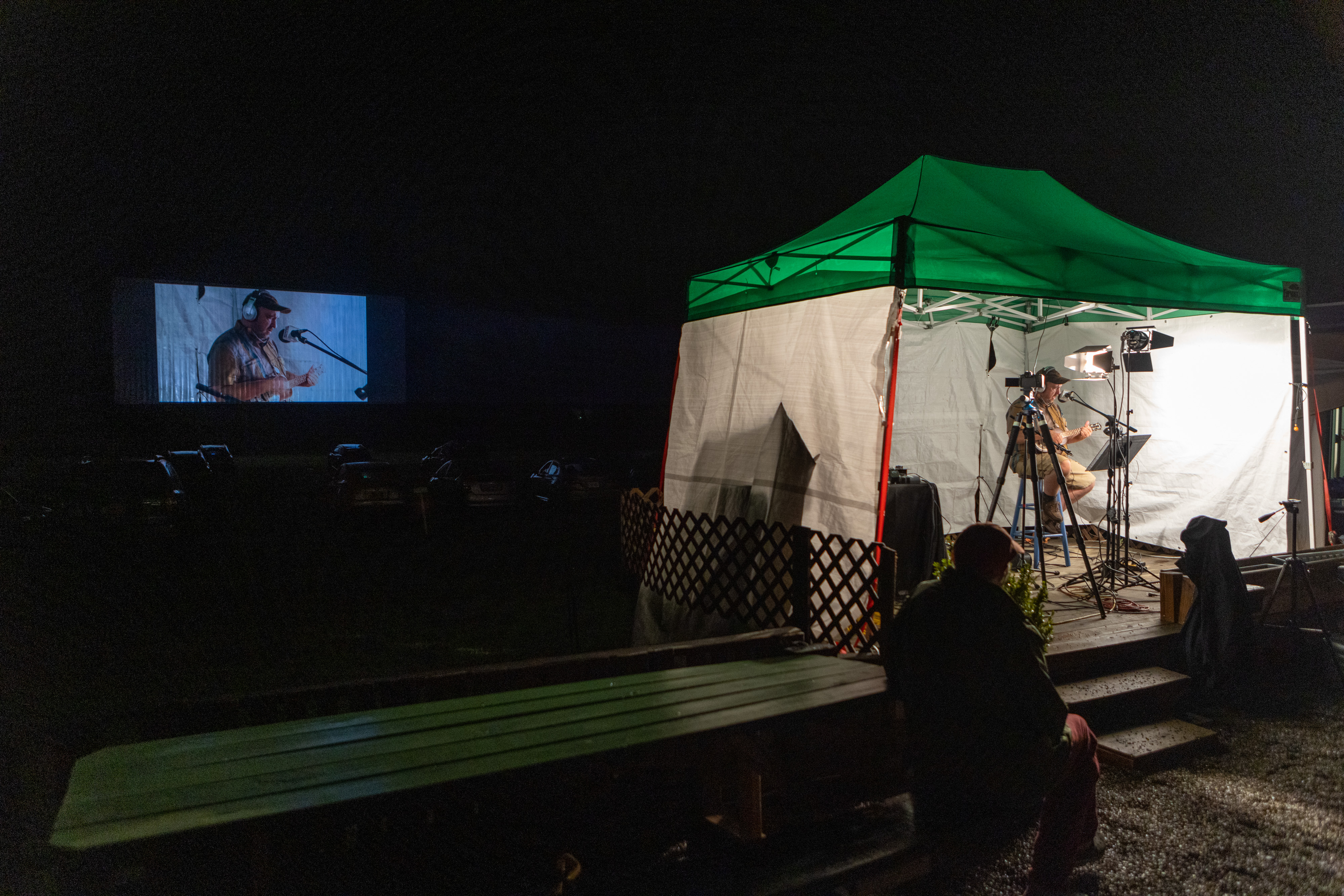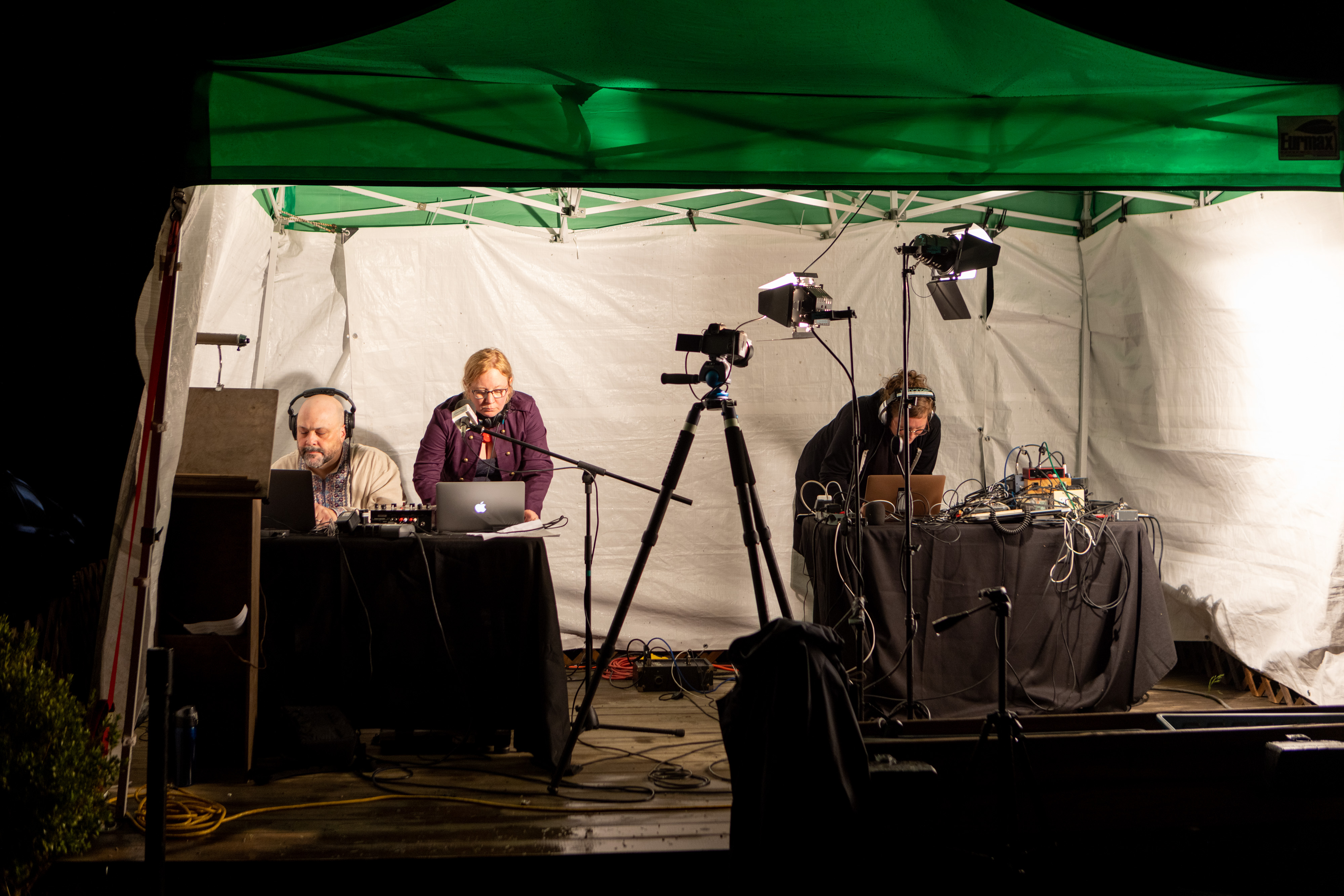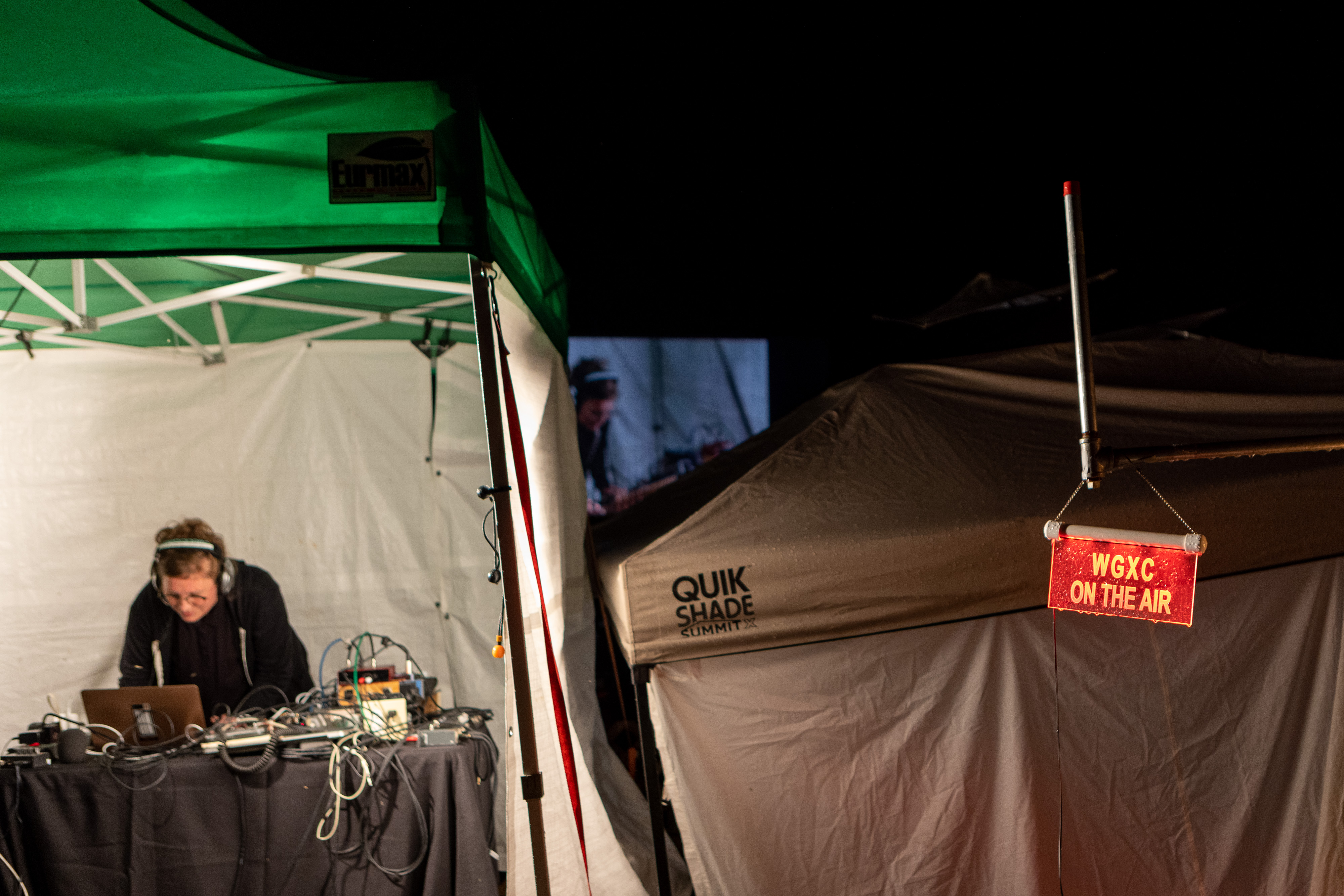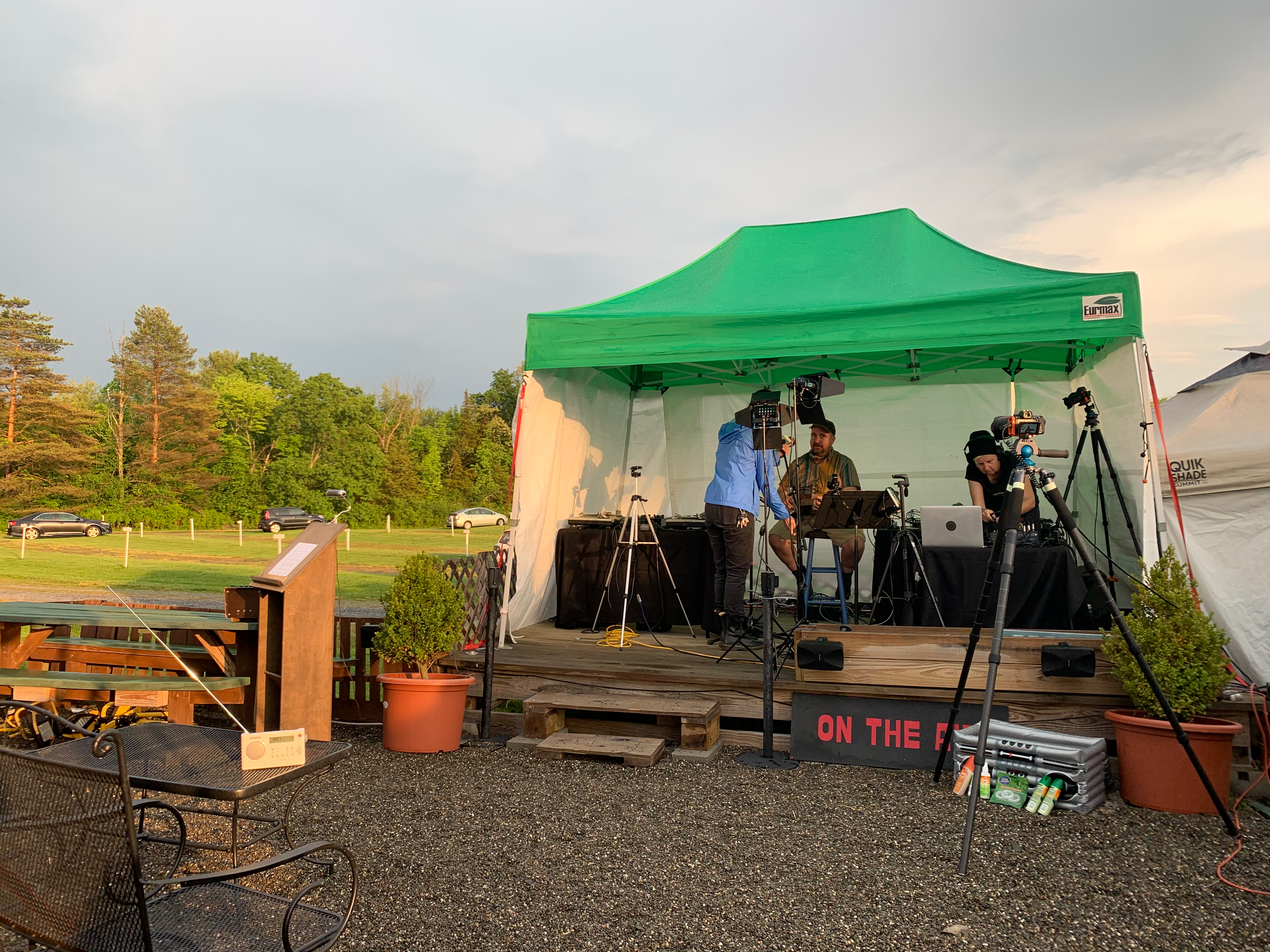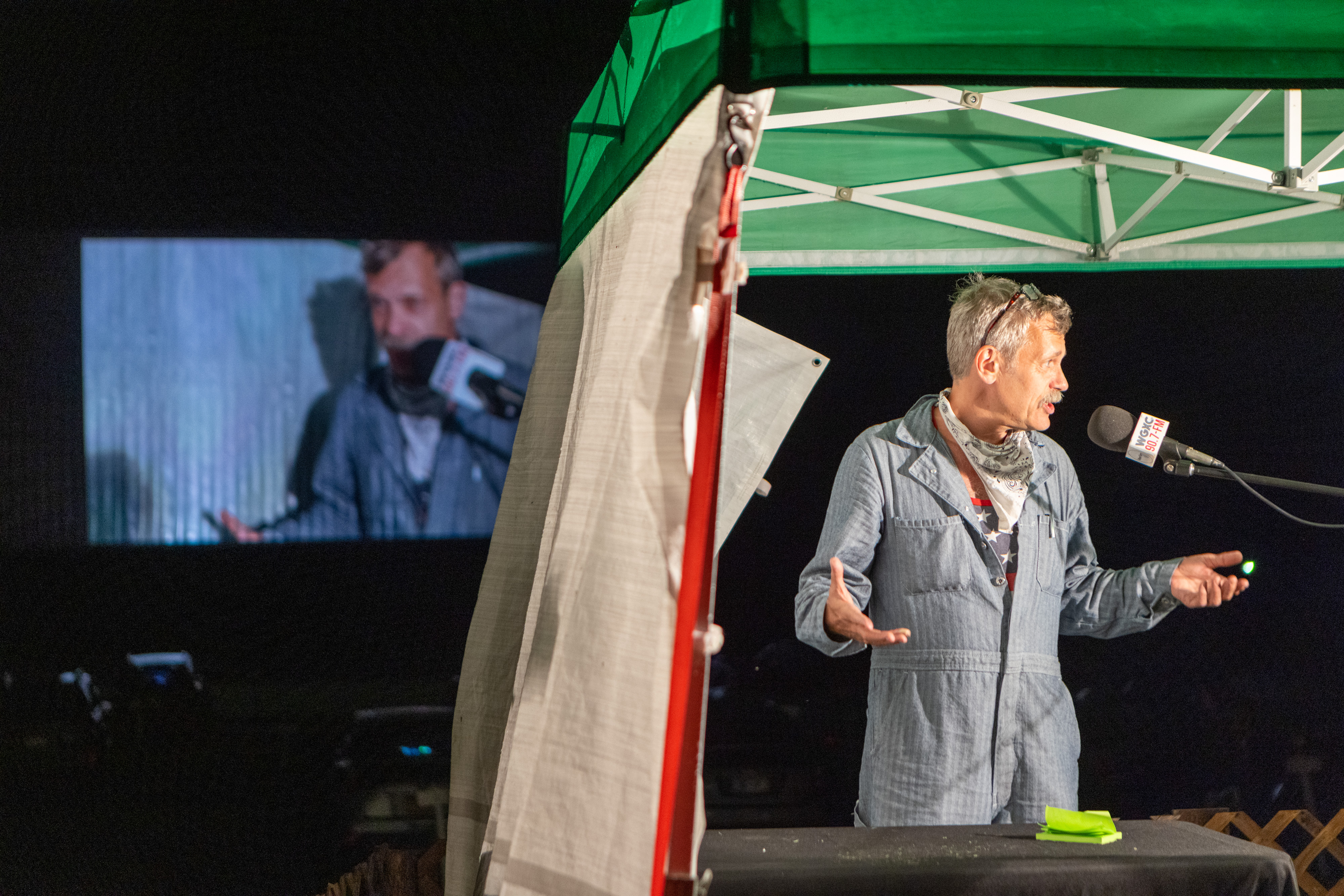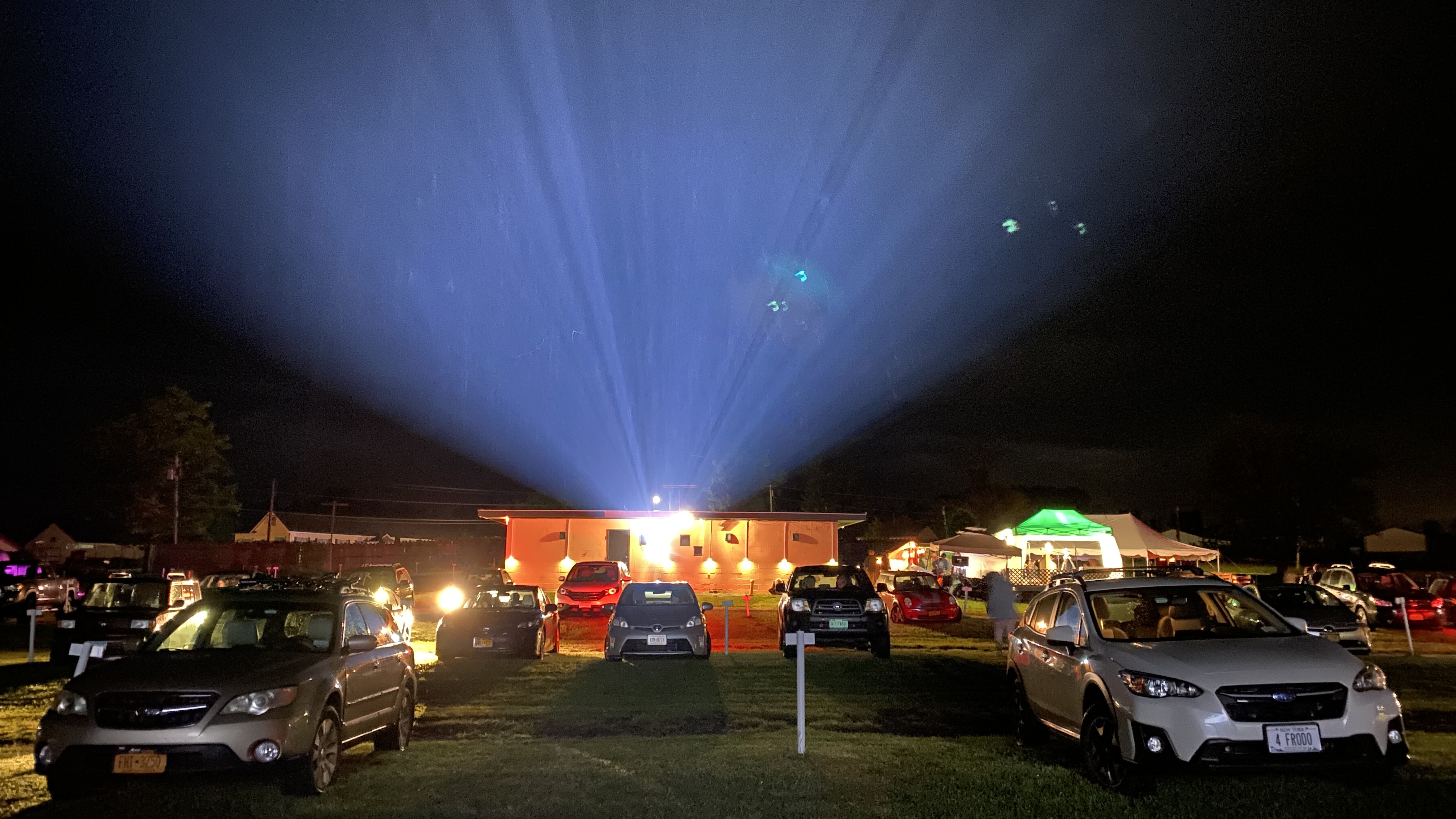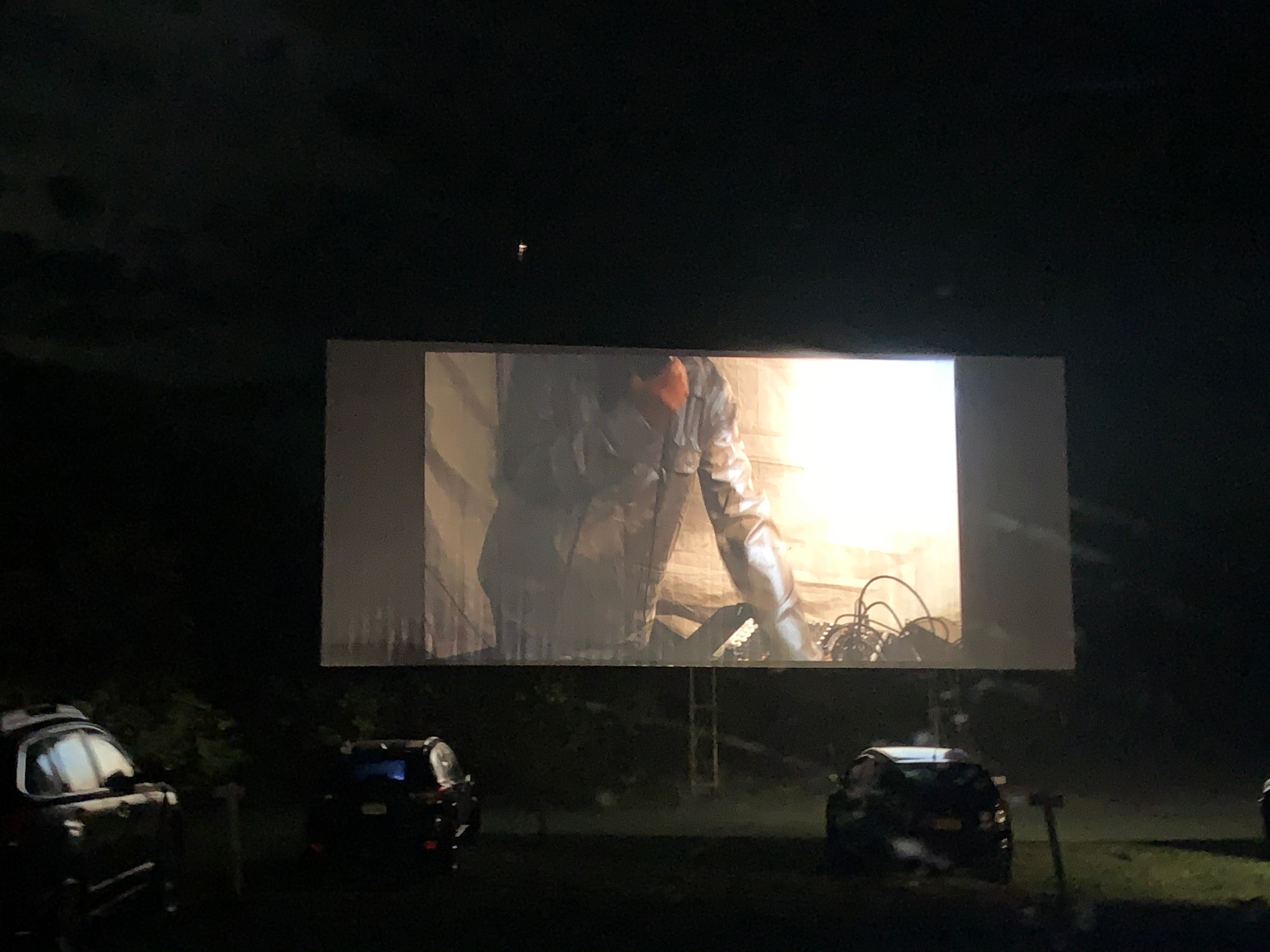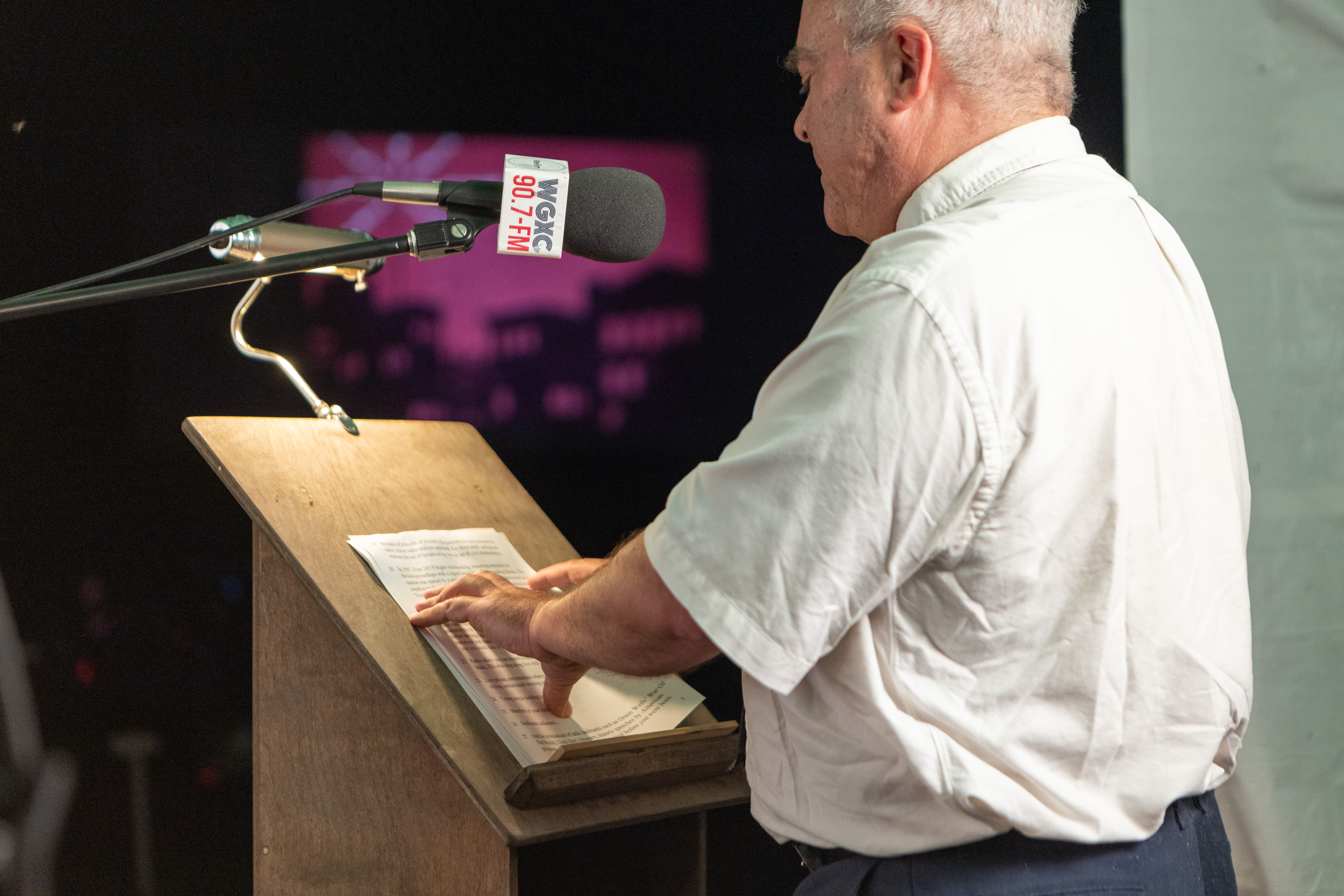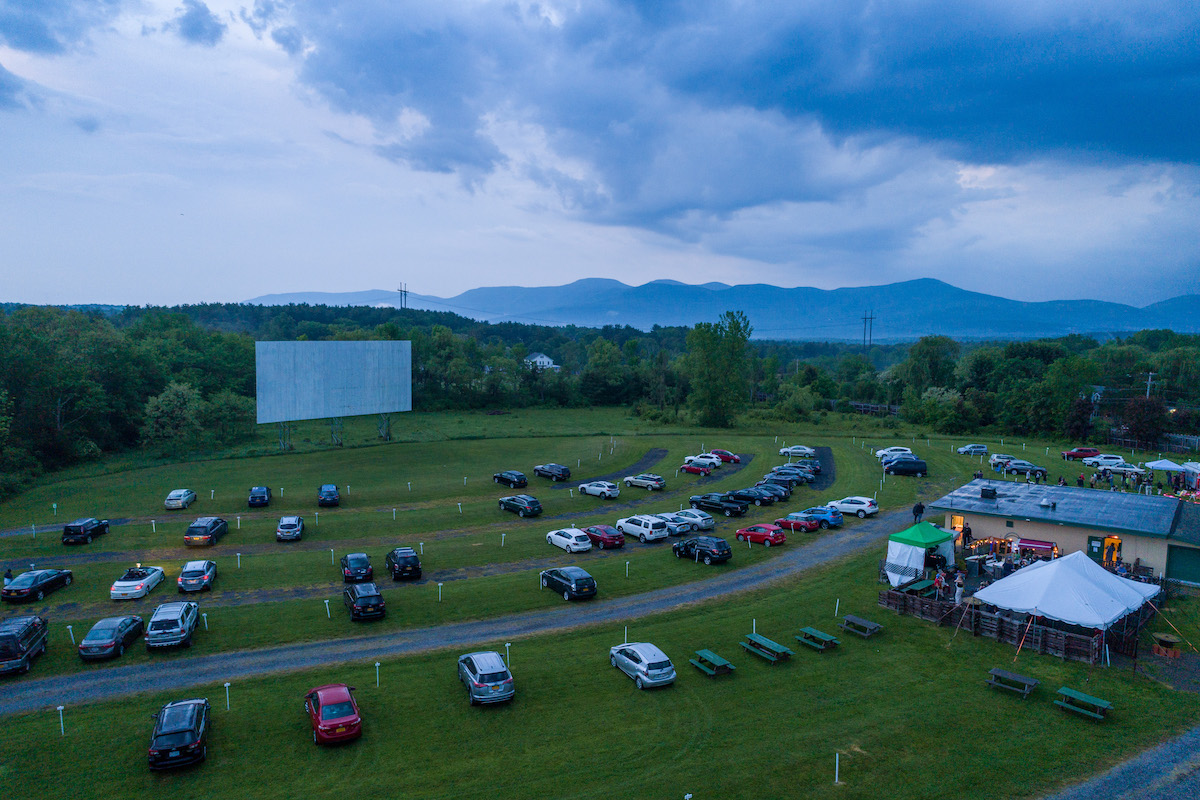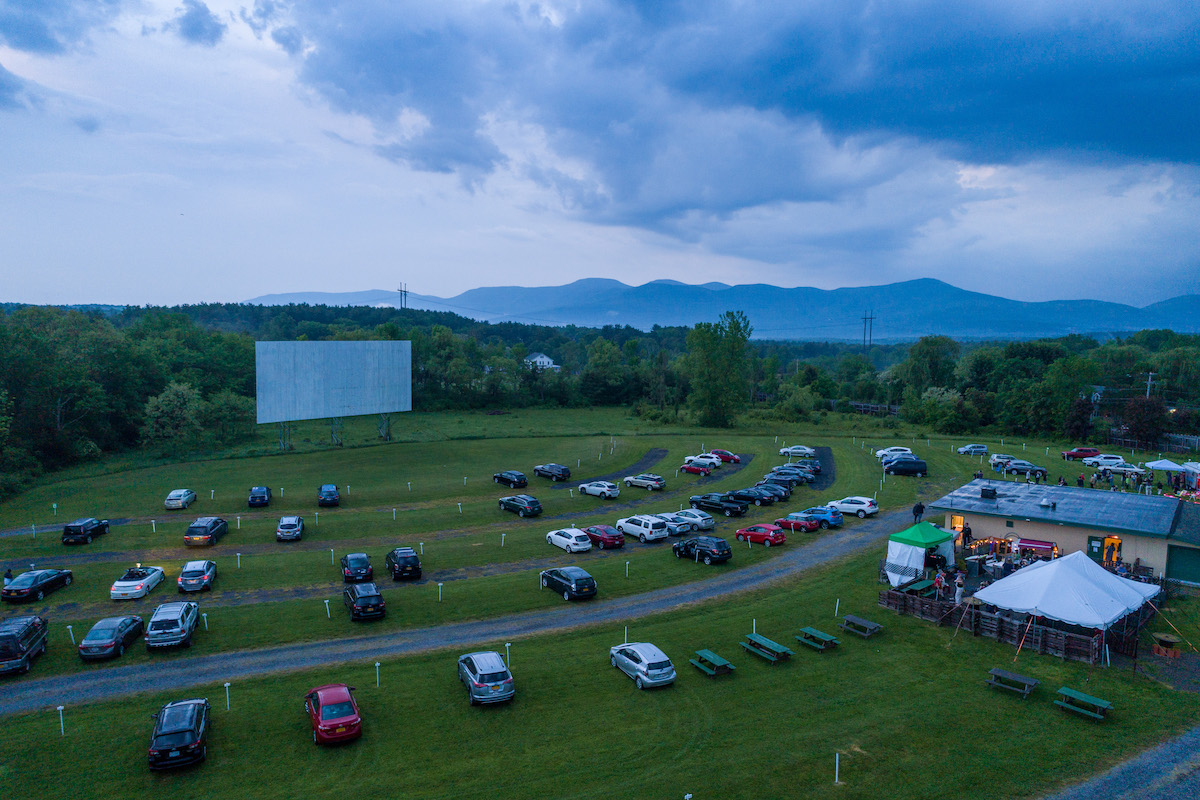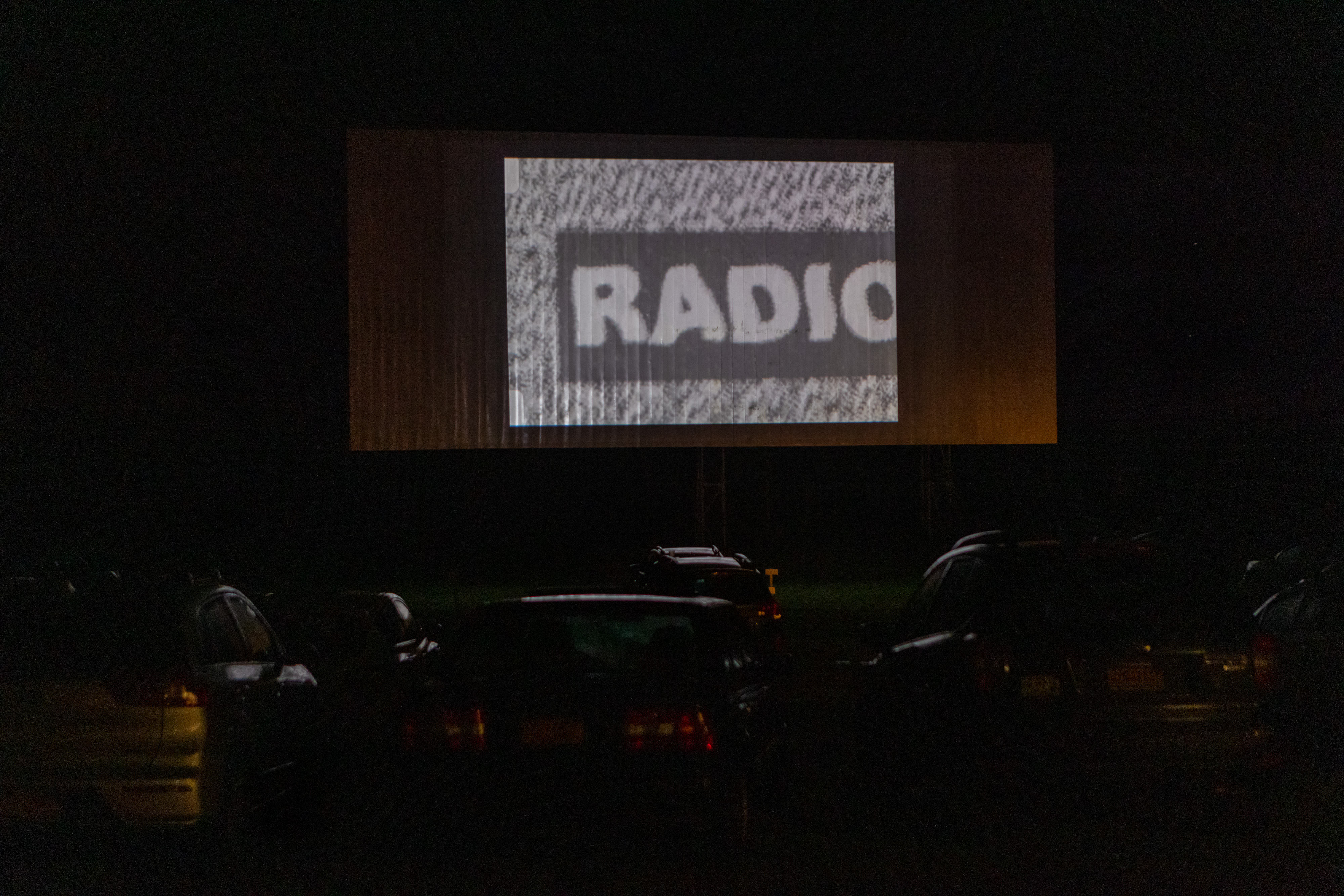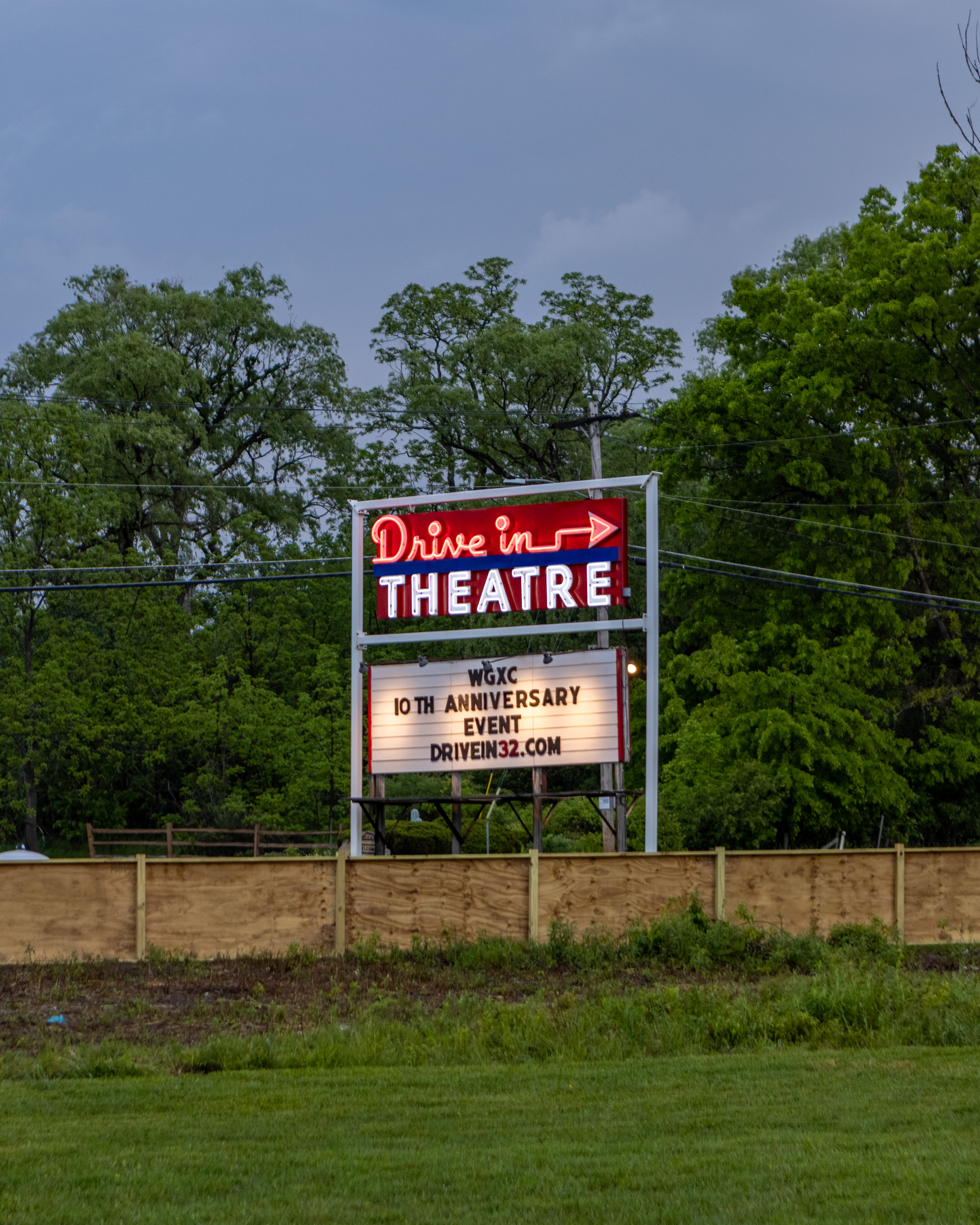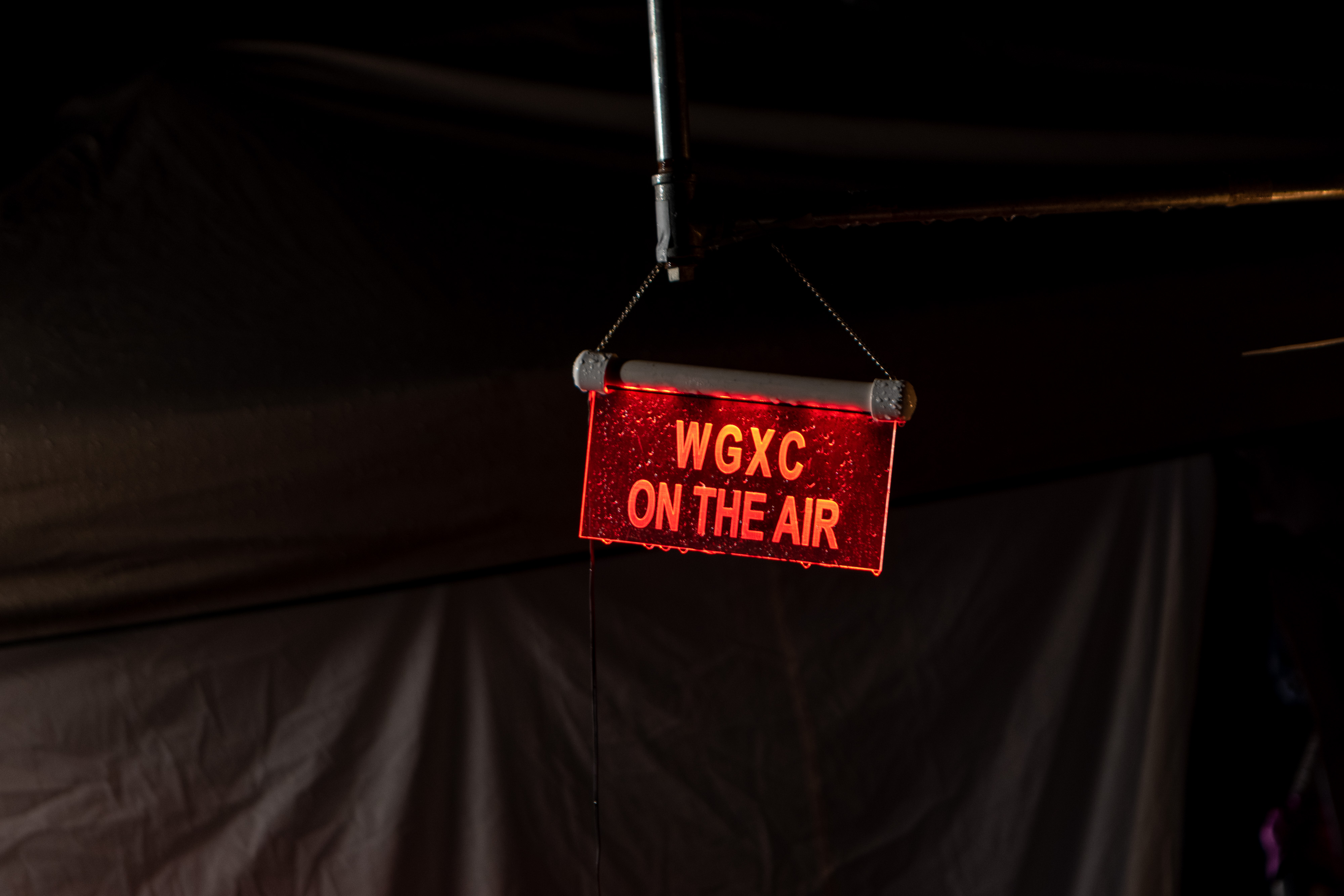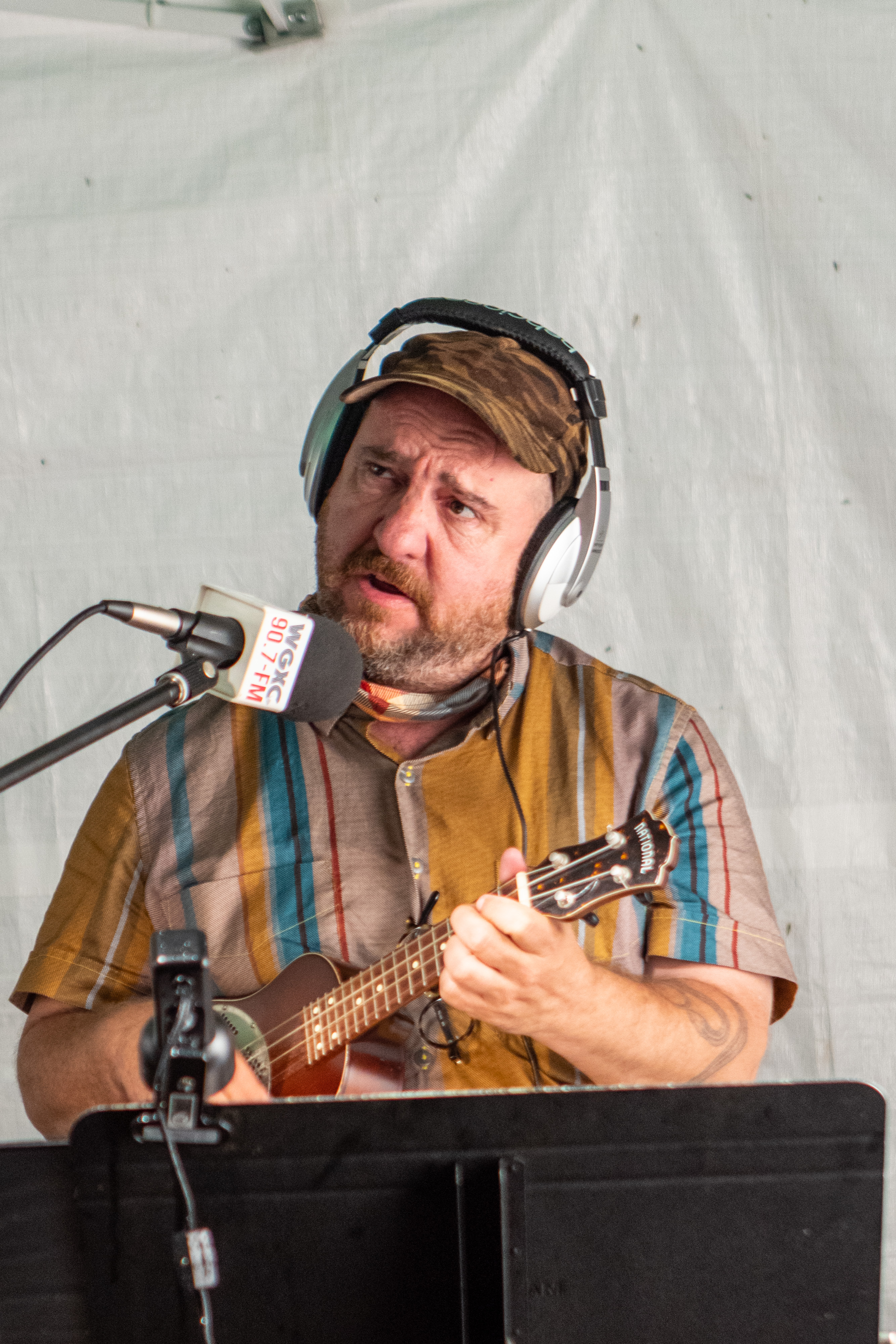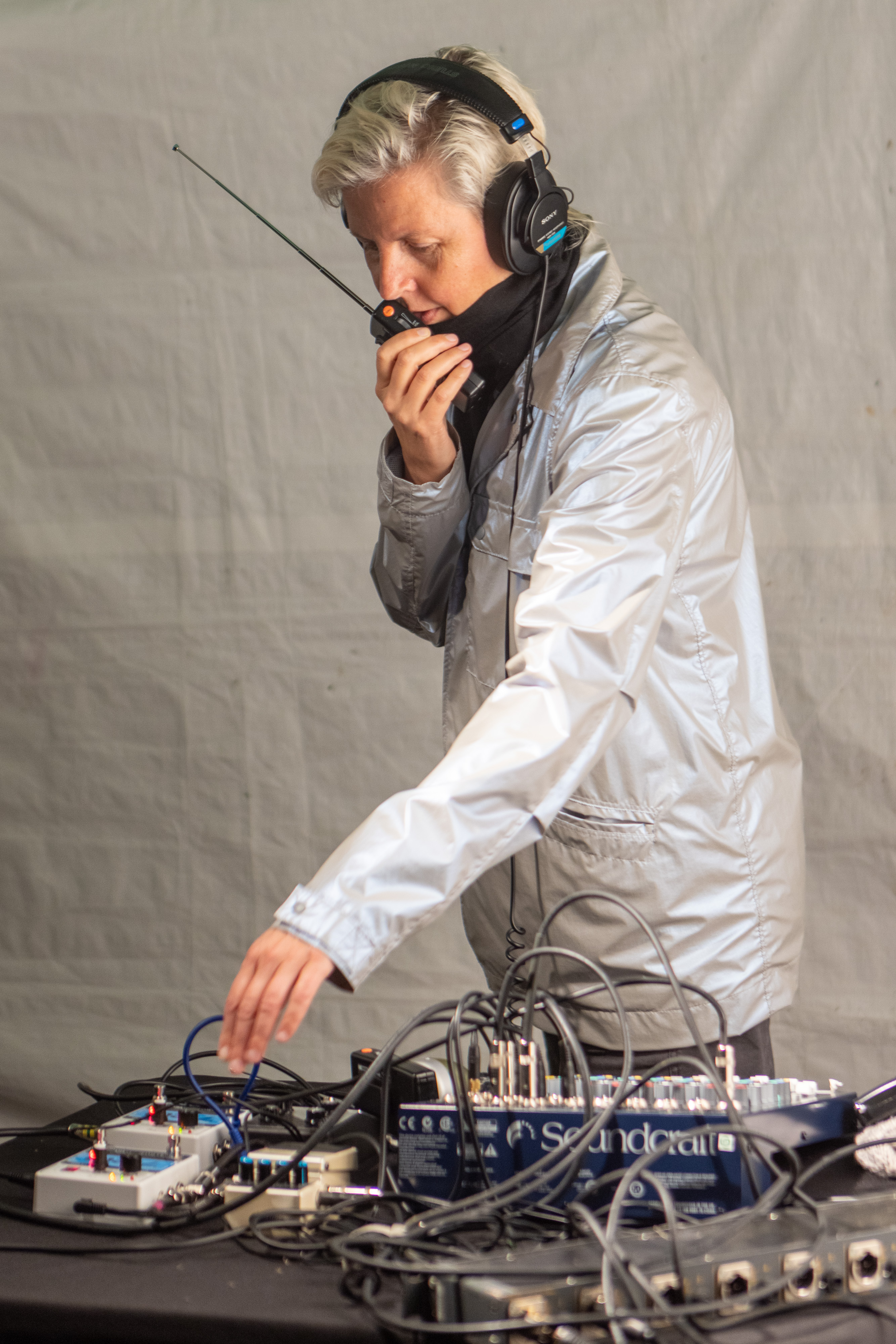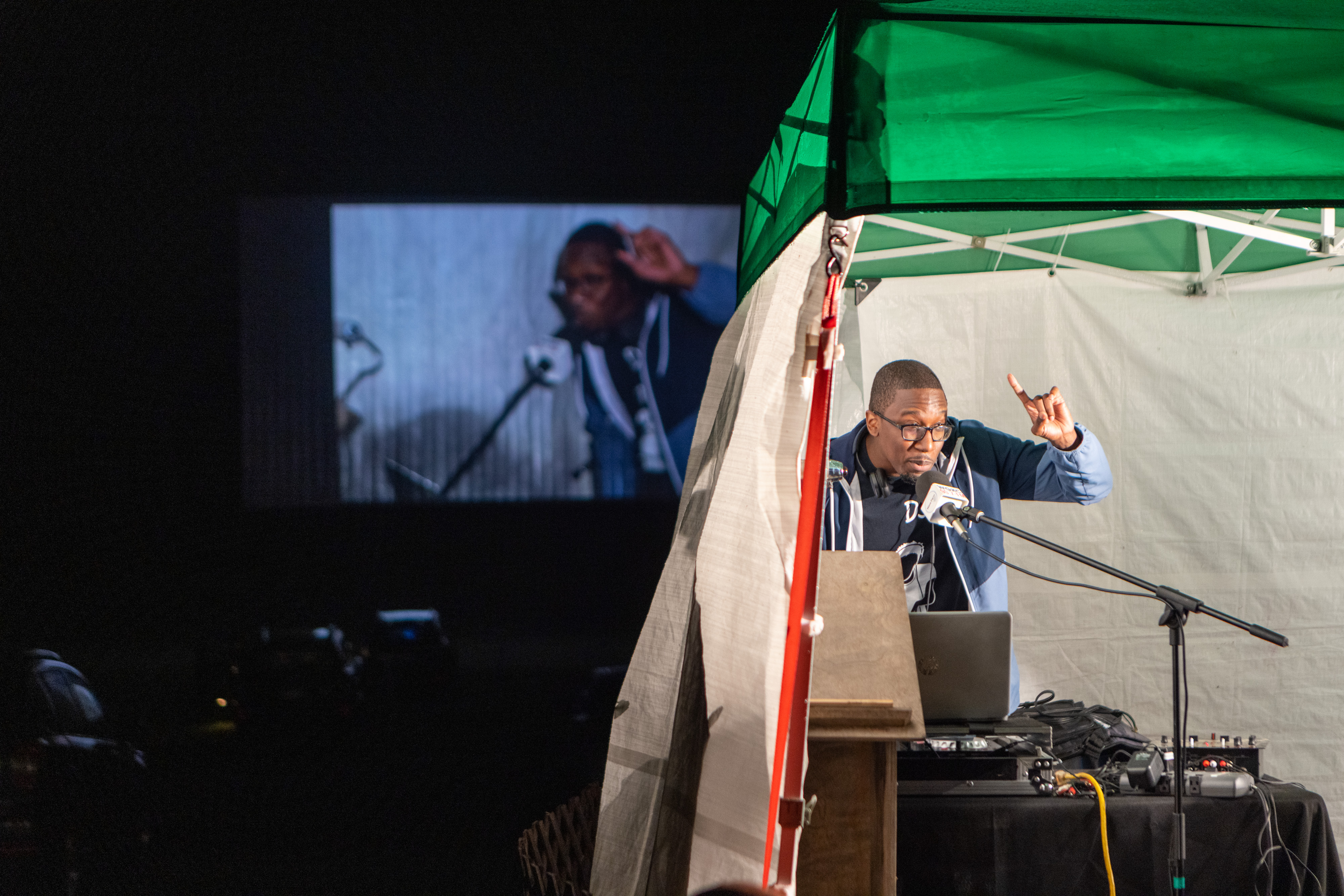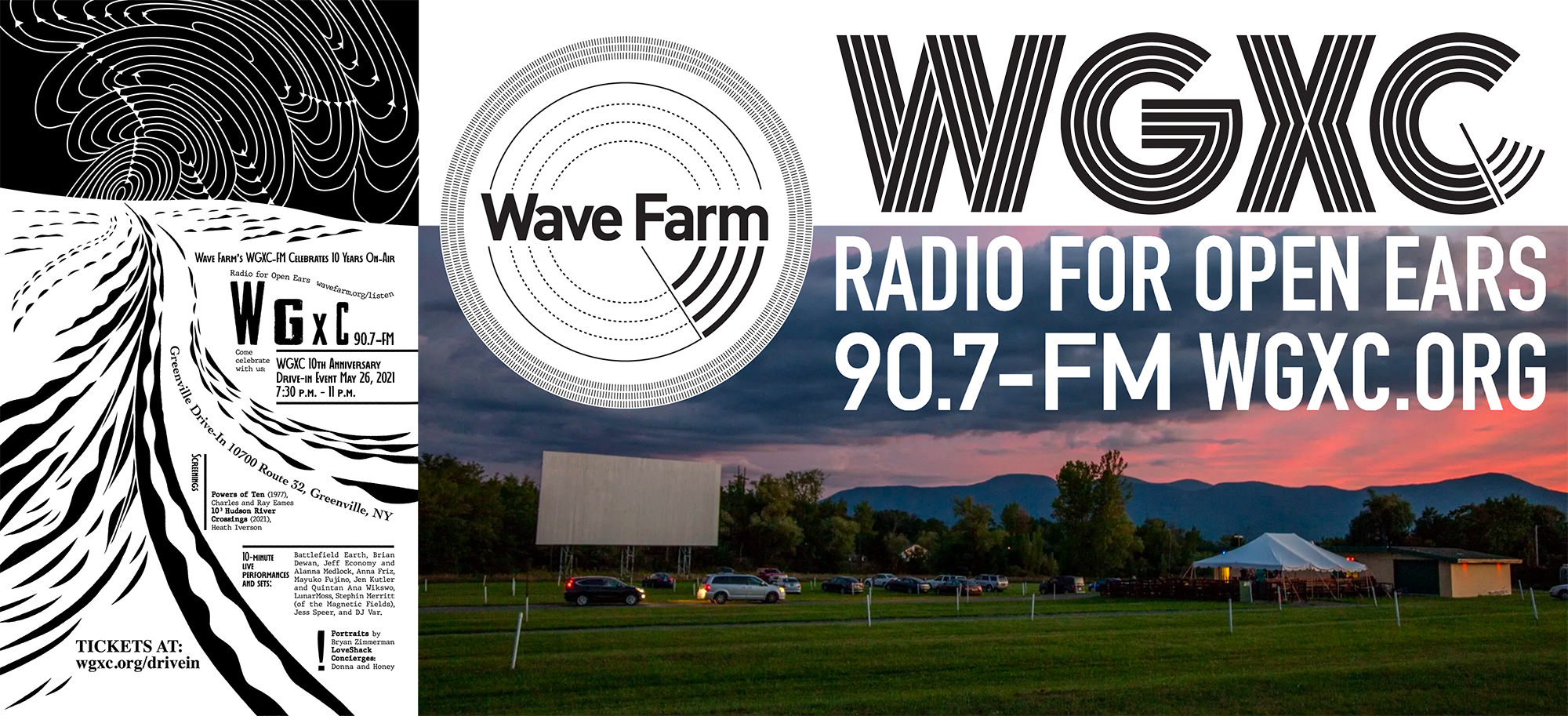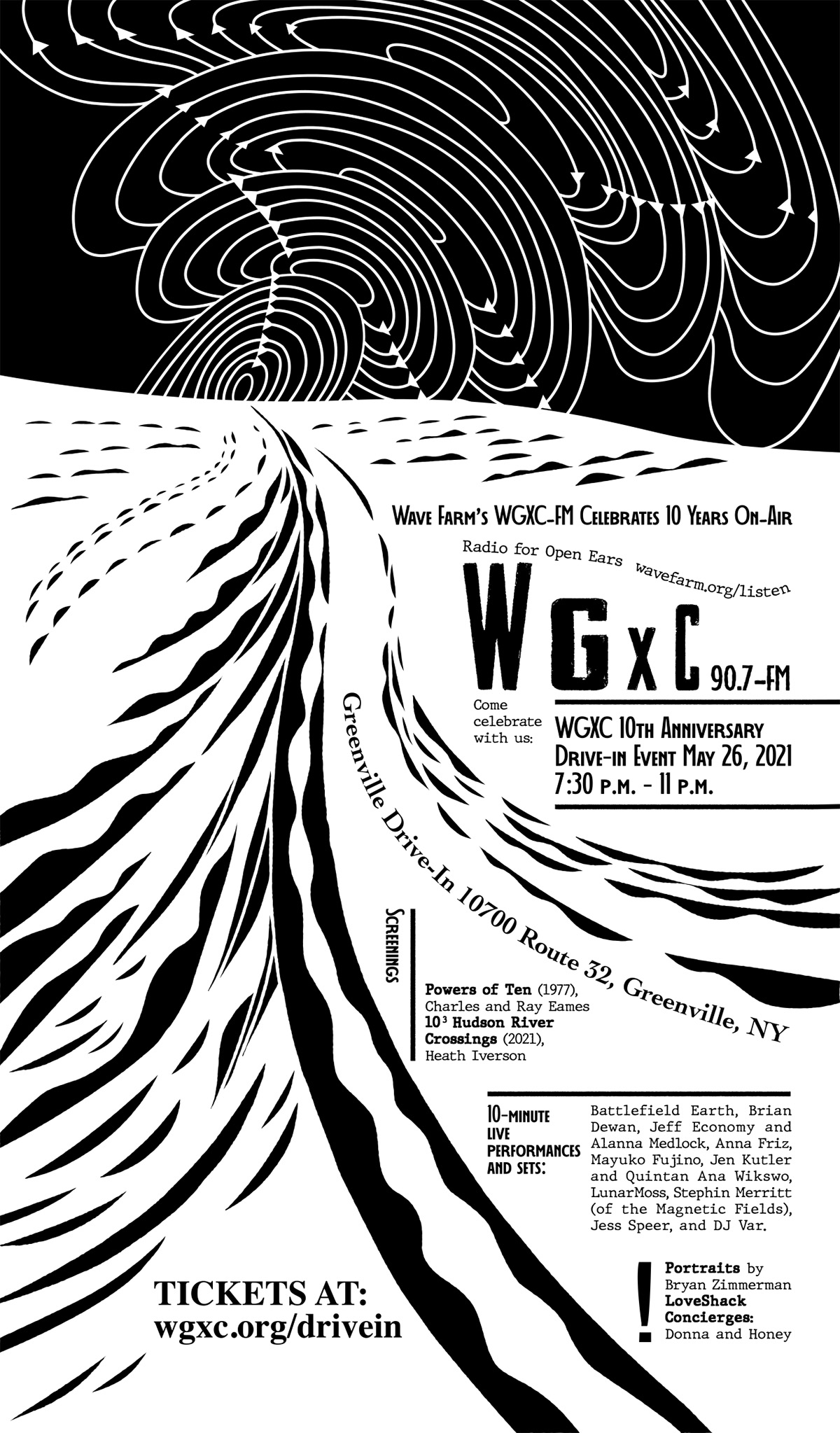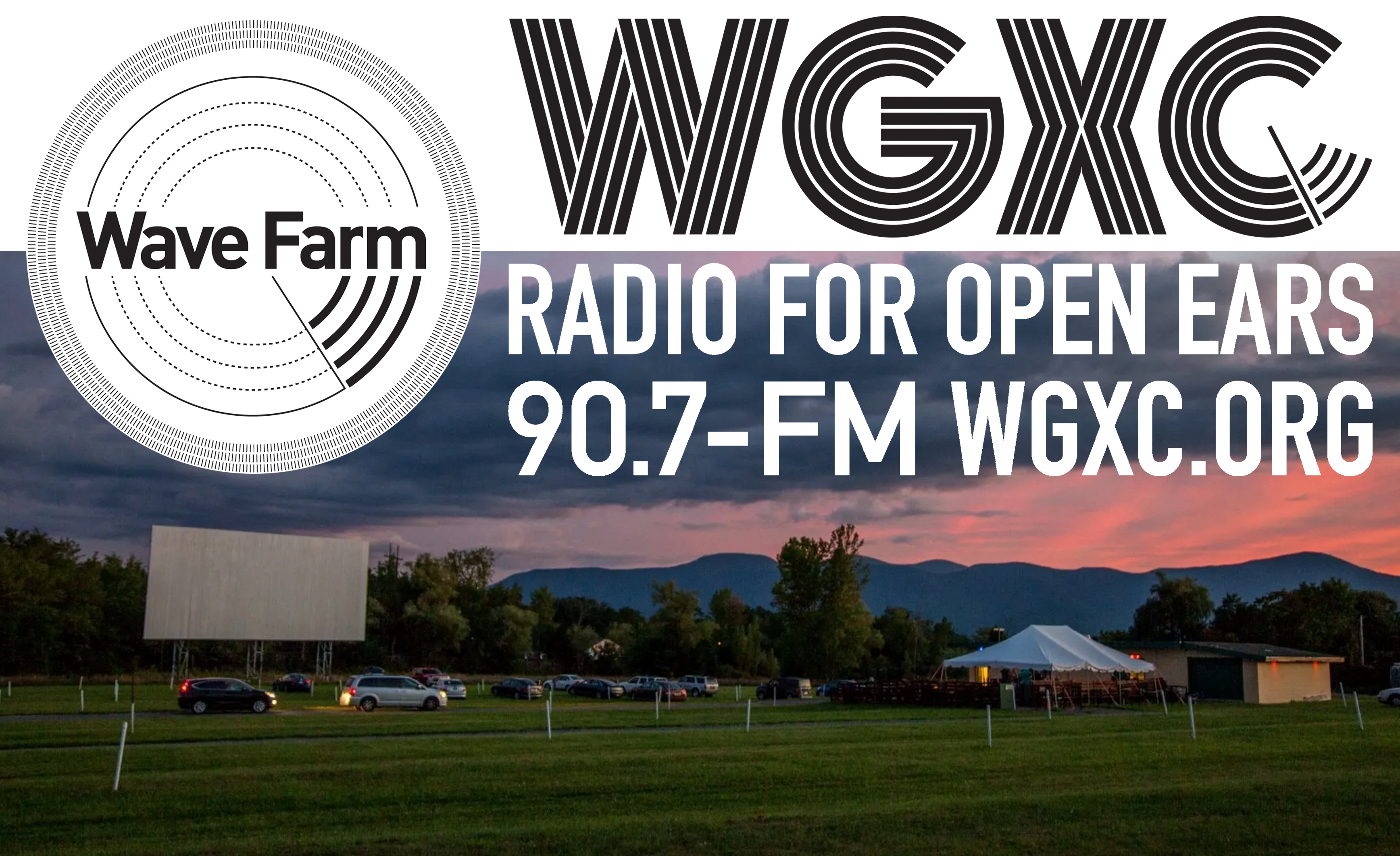 An enormous thank you to the over 220 people who secured tickets to come celebrate WGXC's 10th Anniversary at the Greenville Drive-in (arriving vehicles pictured above courtesy Alon Koppel Photography.) The dramatic weather wasn't enough to keep most of you away, and the night was an extraordinary vaccinated emergence from the solitude of the last 14 months, as well as a wonderful celebration of WGXC's multiplicity of sounds and participants. Thank you!
We are working to post all the documentation asap, but in the interim please CLICK HERE FOR PHOTOS including those from the Love Shack photo booth. Do you have images you'd like to share? Contact info@wavefarm.org and we'll send you an upload link. Thank you!
Let's celebrate WGXC's 10th Anniversary together at the Greenville Drive-in! We're planning this event to scale as needed in terms of where we are with physical gathering. Either way, we think it will be an epic exploration of the number 10! Wear your most festive attire and bring your favorite radio for the LoveShack photo and recording booth. Most importantly come ready to celebrate.
Schedule:
7:30 p.m.: Arrival
7:30 p.m. - 9:00 p.m.: Get your portrait taken by Bryan Zimmerman, record Station IDs and sweet nothings at the LoveShack with your concierges Donna and Honey of the Donna and Honey's Love Motel: A radio romance and rock and roll show, and interior by Becca Van K!
7:30 p.m. - 9:30 p.m.: Get Your Concessions! (Cocktails at the bar, Snack Bar goodies available too.)
9:00 p.m. - 11:00 p.m.: Program
NOTE:
All performances and DJ sets will be projected onto the Drive-in screen and transmitted to your car radio. Entire program runs 110 minutes.
Here's the line-up:
Film Program
Powers of Ten
(1977),
Charles and Ray Eames
(09:00 min.)
10 (Happy Birthday WGXC!)
(2021),
Heath Iverson
. (Movies on the Radio
) (01:00 min.)
10 Minute Performances and DJ Sets
LunarMoss (formerly of LunarMoss), a micro-meditation on time's most agreeable measurement: the decade; conveyed thru sound as catalyst and contingent summation of collective memory.
Jess Speer, Jess Speer will perform live with 10 sound sources, all celebrating WGXC, Wave Farm, and radio, with a special community-brewed Radio Witch full moon spell for the continued success of WGXC.
Jeff Economy (Snackpoint Charlie) and Alanna Medlock (There There), 10 Movements through Undiscovered Countries
Jen Kutler (Wave Farmacy) and Quintan Ana Wikswo, a work of 10 texts, 10 videos, and 10 variated sensor response.
Mayuko Fujino (Your Voice Touches My String), 10 tracks of single-stringed instruments, one string at a time
Anna Friz, 10-band Radio: Variations with one- and two- way radio, from deep inside the dial. Are there (still) little people who live inside your radio?
DJ Var (Friday Night Vibes Session), 10 years of happiness
Stephin Merritt (of the Magnetic Fields), 10 songs in 10 minutes
Rancho Thatchmo, Ruminations.
Brian Dewan, WGXC filmstrip (2014/2021)
Big thank you to our artists and volunteers, those not mentioned above include Alon Koppel, Gus Turner, Nick D'Amore, Lysa Opfer, Matt Hill, Tim Light, Jess Puglisi, and Carmen Borgia, as well as WGXC's 10th Anniversary Year Sponsors.
About the Performances
Southern Comfort: Ten Shots, Jen Kutler and Quintan Ana Wikswo
Southern Comfort: Ten Shots is a live audio-visual performance premiere based on the collaborative radio sound piece by Jen Kutler and Quintan Ana Wikswo. Revisioning the 1980s underground culture of alt-video and liminal queerness in the Mexican borderlands, this work forms a survivalist collision of analogue and digital, AIDS and Covid, and the shadowlands of bio-emotive, empathic response to speaking the unspoken, Southern Comfort modifies cultural detritus of power, gender, race, queerness, and intimacy to yield a ferocity of possibility in the junkyards of America.
Wikswo's texts, videos, and voice performance Southern Comfort (supported by Creative Capital, Yaddo, and published in Gulf Coast) invokes her own rich, evolving and intergenerational legacy of obscured drag, ballroom, trans-, mixed-race, and queer US/Mexico border experience in its complexity of solidarity and joy in the onslaught of bigotry, violence, hate crimes, and vigilante death squads. Kutler's hand-engineered biological sensor devices are worn on her body and document into custom sonification software her physiological responses to the spoken narrative, generating sounds and synthetic voices that draw from granular synthesis, sine waves, cassette tape loops and stringed instruments. The physiological sensor data also manipulates Wikswo's archival video content through an RGB color 'wobbulator' (the first of its kind) which is derived from Nam Jun Paik's black and white Raster Manipulation Unit from the 1960s. This will be the first public performance with this device, consisting of a vintage RGB projector with nine additional deflection coils which collectively handle over 1,000 watts of audio range signal translating it to raster manipulations of individual colors
In celebration of WGXC's ten year history, Southern Comfort is a work of ten texts, ten videos, and ten variated sensor response, with ten shots of Southern Comfort poured out in recognition of the lives of queer BIPOC killed by a nation's psychopathic predation of its artistic and cultural visionaries. These "shots" also honor Wave Farm's legendary heritage within the vanguard of broadcasting, amplifying, activating, and advocating for what we absolutely must continue to hear within ourselves and our communities: the transmissions of self-expression that bring the fringe to focus.
Thank you to our 10th Anniversary Year Sponsors!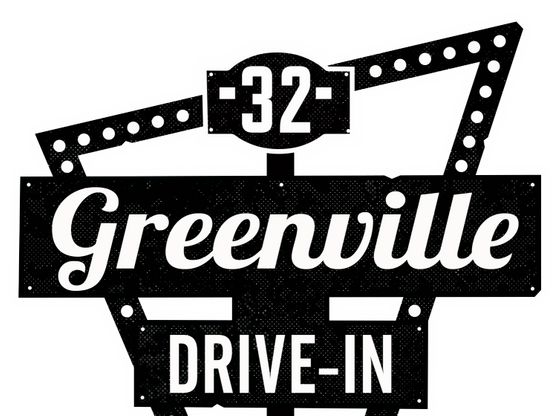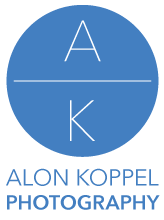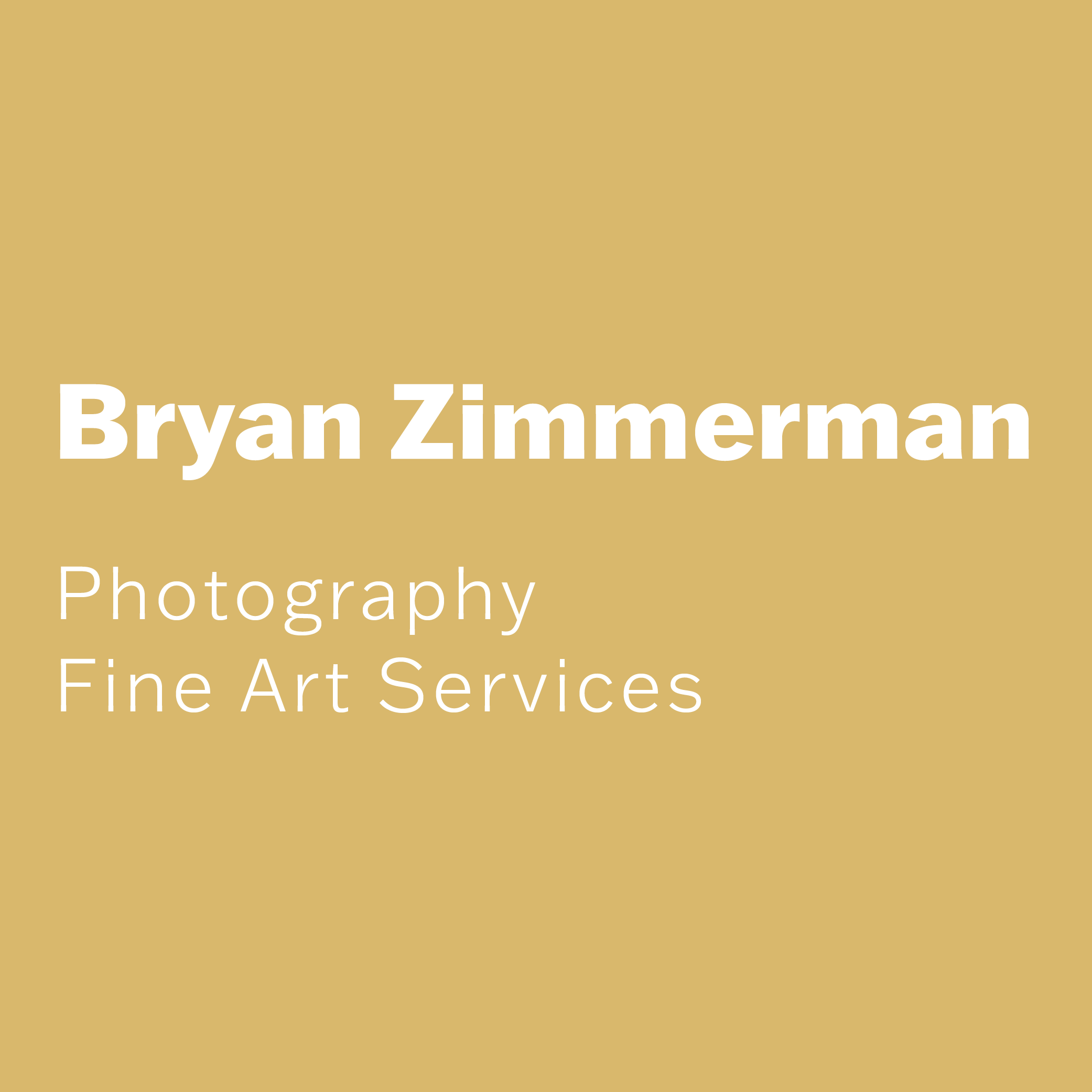 Image Note: Greenville Drive-in Photograph © Beth Schneck Photography