Support Wave Farm
Wave Farm Inc. is a 501(c)3 non-profit organization. Contributions from individuals, which are tax-deductible to the full-extent of the law, provide a critical means of organizational support. Click a Donate to contribute to Wave Farm's' general operations or specify your support to one of our three major programs of activity:
Wave Farm General Support
Wave Farm is a non-profit arts organization driven by experimentation with broadcast media and the airwaves. Our programs—Transmission Arts, WGXC-FM, and Media Arts Grants—provide access to transmission technologies and support artists and organizations that engage with media as an art form.
---
WGXC 90.7-FM: Radio for Open Ears
Donate Monthly
Become a WGXC sustaining supporter by investing in community radio every month. Choose your monthly donation amount from the drop-down menu, and sign-up with a credit card or PayPal. You can cancel at any time.
Or, Make a One-time WGXC Contribution
Click "donate" to make a one-time donation by credit card or PayPal.
---
Transmission Arts: Residences and Archive
Transmission Arts are programs that support artists who engage the transmission spectrum, on the airwaves and through public events. The Wave Farm Artist Residency Program is an international visiting artist program. The Transmission Arts Archive presents a living genealogy of artists' experiments with broadcast media and the airwaves.
---
Media Arts Assistance Fund + Fiscal Sponsorship
The Media Arts Assistance Fund (MAAF) supports organizations, as well as individual artists, in all regions of New York State through a Regrant Partnership with NYSCA, Electronic Media & Film. Fiscal sponsorship is a formal arrangement in which a 501(c)(3) public charity sponsors a project that may lack exempt status.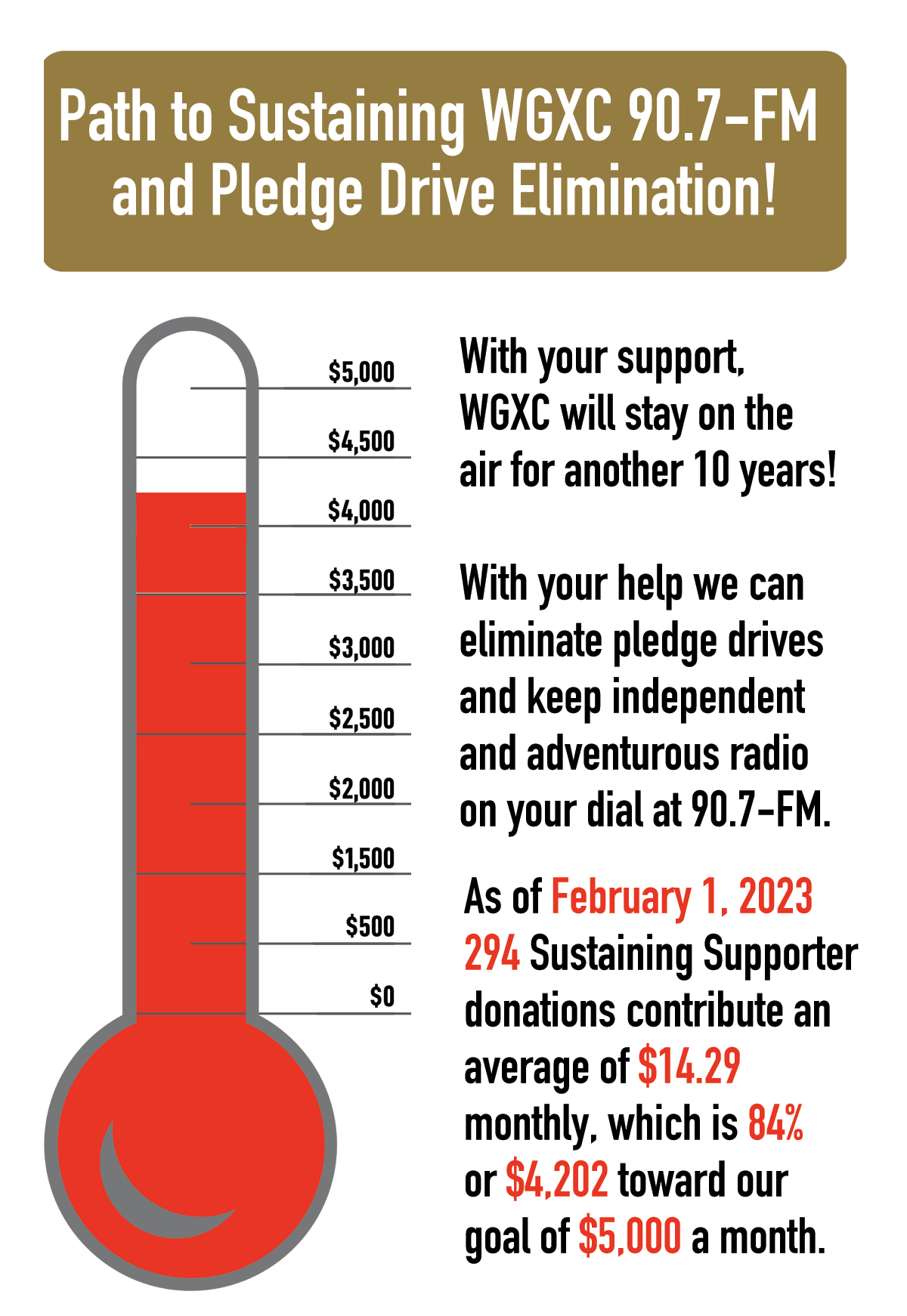 ---
Donate by Check
Checks should be made payable to: Wave Farm
Mail to: PO Box 13, Acra, NY 12405.
Donate by Venmo
@wavefarm
Stock/Securities Donations
Wave Farm is now able to accept donations of stock. With a charitable gift of appreciated shares held long-term, the donation you make and the deduction you get are greater than they would be if you were to instead sell the shares and donate the cash proceeds. This is because when you donate shares, you avoid paying the capital gains tax. For more information about making this type of donation to Wave Farm or any of the programs listed below, please contact Galen Joseph-Hunter galen@wavefarm.org or (518) 622-2598.
Cryptocurrency Donations
Wave Farm is now able to accept cryptocurrency donations via Endaoment, a nonprofit community foundation and blockchain-powered giving platform. Click here for more information and to donate.