Visit Wave Farm
Public Art Park open June - October.
Study Center open year-round, by appointment
Please contact us to schedule your visit info@wavefarm.org.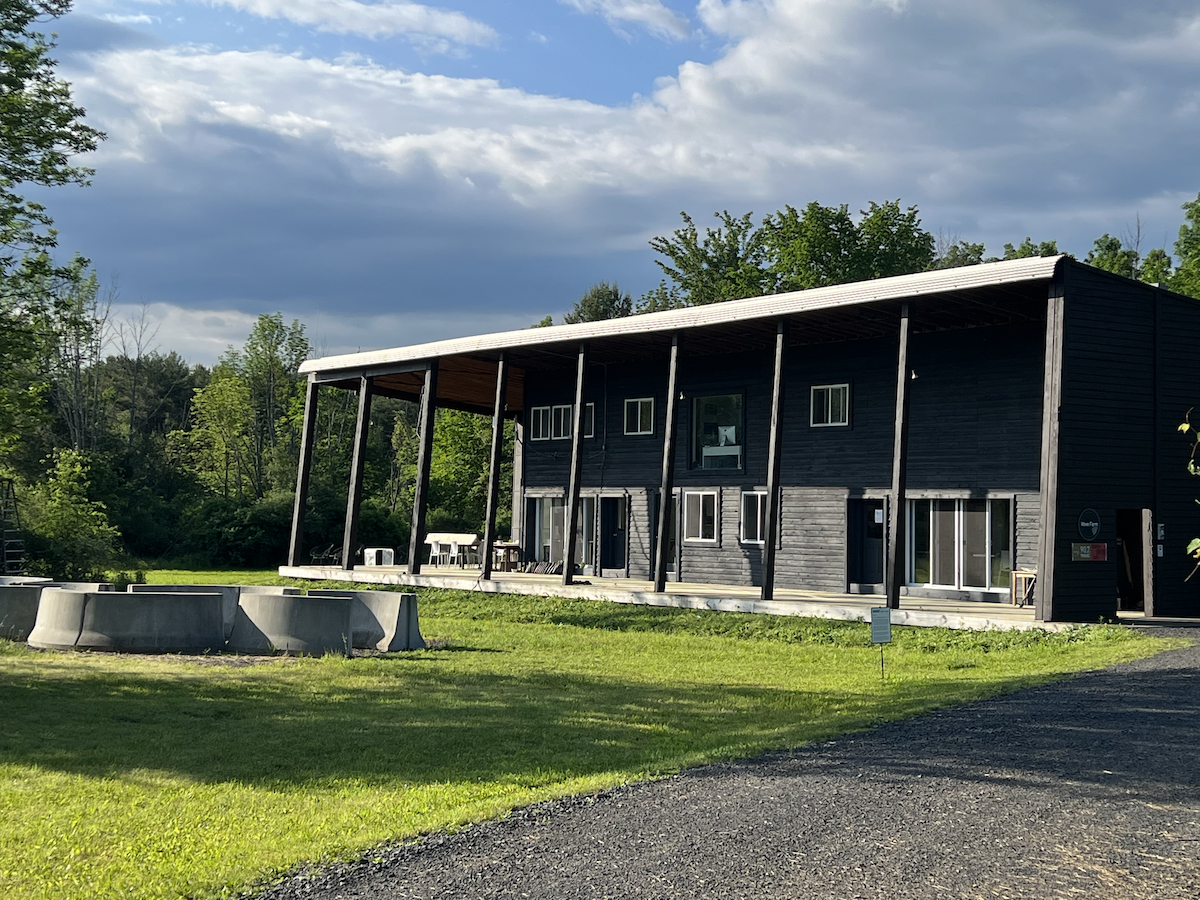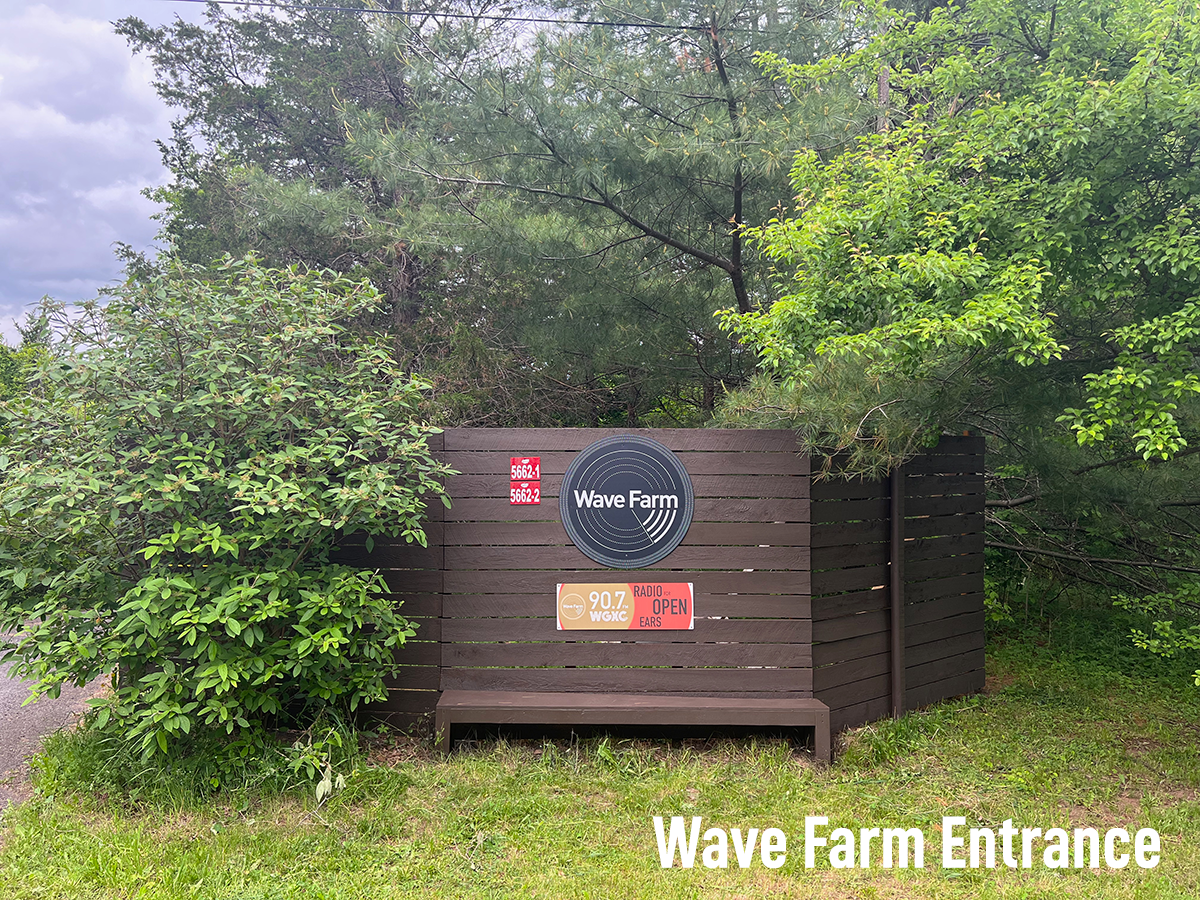 Physical Address
5662 Route 23
Acra, NY 12405
(518) 622-2598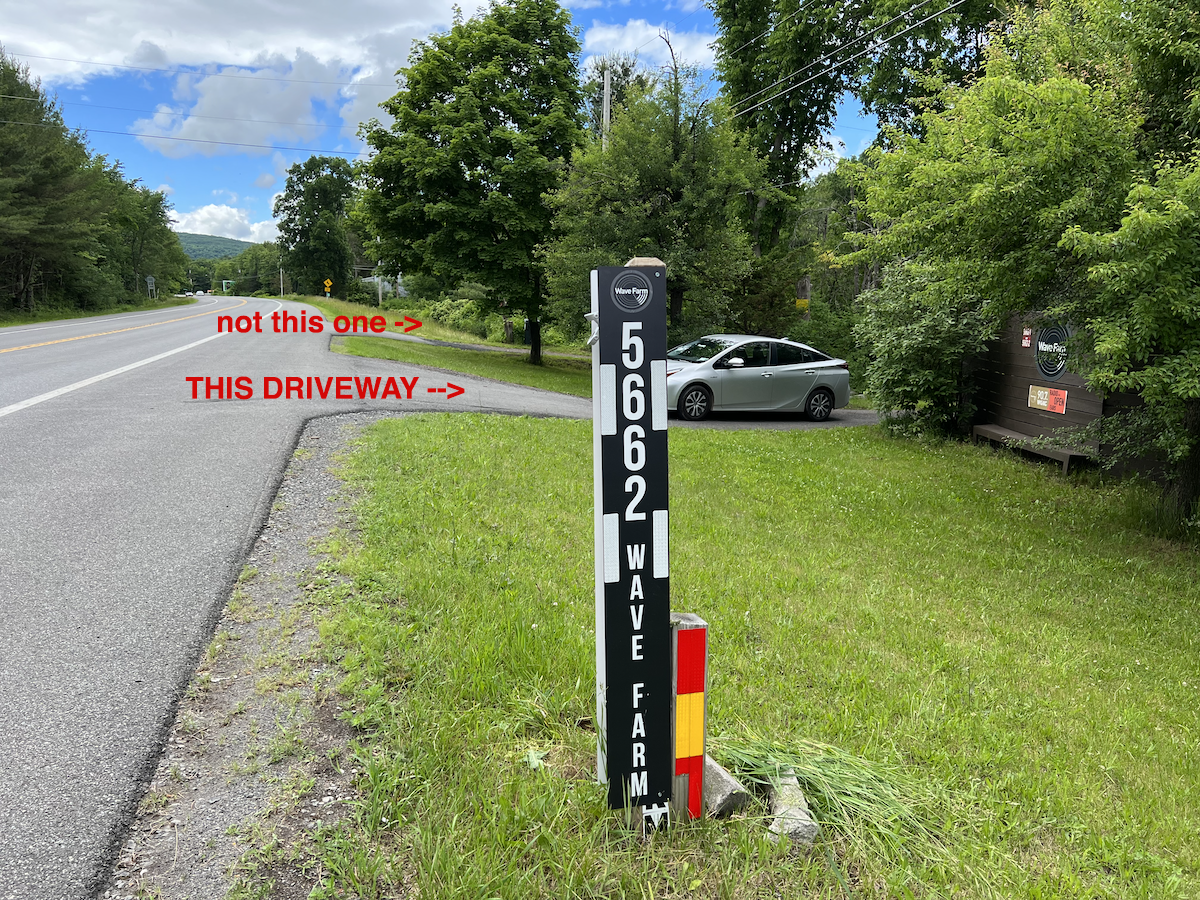 LAND ACKNOWLEDGMENT
Wave Farm respectfully and humbly acknowledges the past, present, and future indigenous peoples on whose ancestral lands Wave Farm and our radio station, WGXC, operate and broadcast. The Mohicans named themselves "The People of the Waters That Are Never Still" following their arrival along the Mahicannituck, the "great-ebb-tide-river" also known as the Hudson. The Mohicans stewarded this land, over many generations, in dynamic communication and interaction with diverse indigenous peoples including the Haudenosaunee Mohawk and the Munsee Lenape. Mohican descendants today live in communities in Ontario, Wisconsin, and Oklahoma. For further information on Mohican history and the contemporary community of the Stockbridge-Munsee Band of Mohican Indians, please visit mohican.com
Mapping to "Wave Farm / WGXC Acra" rather than our physical address is highly recommended!
Directions to Wave Farm / WGXC Acra From the New York State Thruway (I-87): Take Exit 21 (Catskill/Cairo). Turn left at the stoplight after the toll booth. Follow ramp right toward Cairo. Continue on Route 23 West for approximately 12 minutes. (Or... From the Rip Van Winkle Bridge: Heading west, cross the bridge, and continue on Route 23 West for approximately 15 minutes.) When the road forks with 145, bear left (toward Windham) continuing on Route 23 West. Go straight through the stop sign following the fork. From the stop sign, Wave Farm's entrance is 3.6 miles on the right. The entrance is a black top driveway (across from a gray house with a green roof); you will see a brown wooden wall with a Wave Farm sign (as pictured). Shortly after turning in, turn right down a stone driveway which leads to the Study Center. (Note, if you are coming from the East on Route 23, don't be misled by another property's recently placed mailbox that has a higher number than ours marked on it, yet is actually placed before our entrance.)
USPS Mailing address:
PO Box 13 Acra, NY 12405
Looking for our WGXC Hudson Studio? Click here!
Transmission Art Installation Park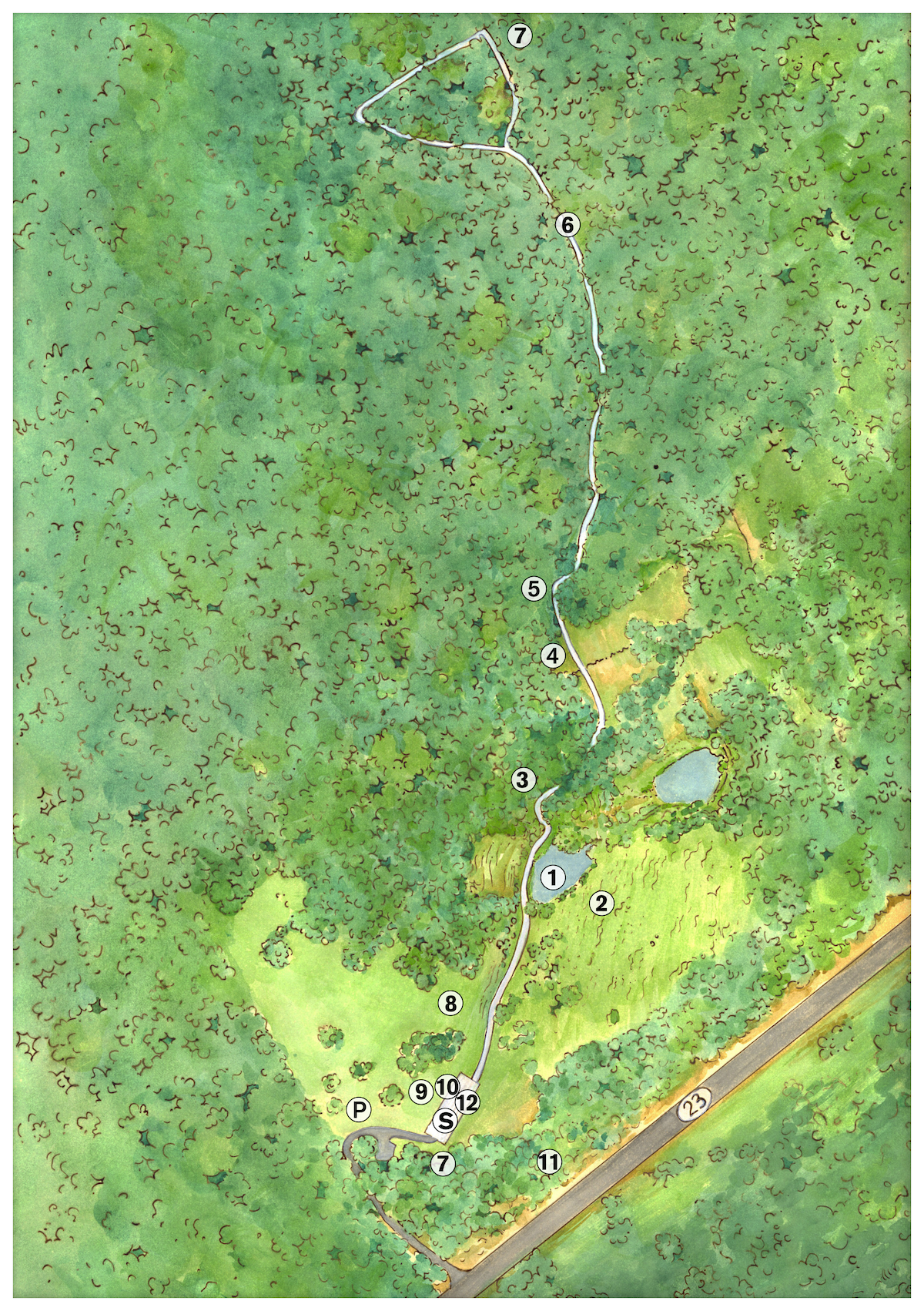 1. Pond Station
2. Solar Radio
3. Test Site of Acoustic Commons 1
4. Mobile 49
5. SURVANT USB Dead Drop
6. Underground (Codes)
7. Remote Audio Outpost / Boomerang
8. Here GOES Radiotelescope
9. Barrier
10. Weather Warlock
11. Traffic Saxx (ON THE 1s)
12. Every Radio Station

Study Center Libraries
The Wave Farm Study Center provides reference materials to artists, curators, students, and educators researching contemporary and historical practices in media, radio, sound, and visual arts with respect to the topic of transmission and reception. Wave Farm's Research Library is a growing collection of reference materials, which includes books, journals, articles, manuals, vinyl, cassettes, CDs, and files specific to transmission arts, radio, video, performance, sound, media theory, and contemporary art practice. Contact us to schedule a research visit.