WGXC-90.7 FM
Work
Produced by Paul Smart.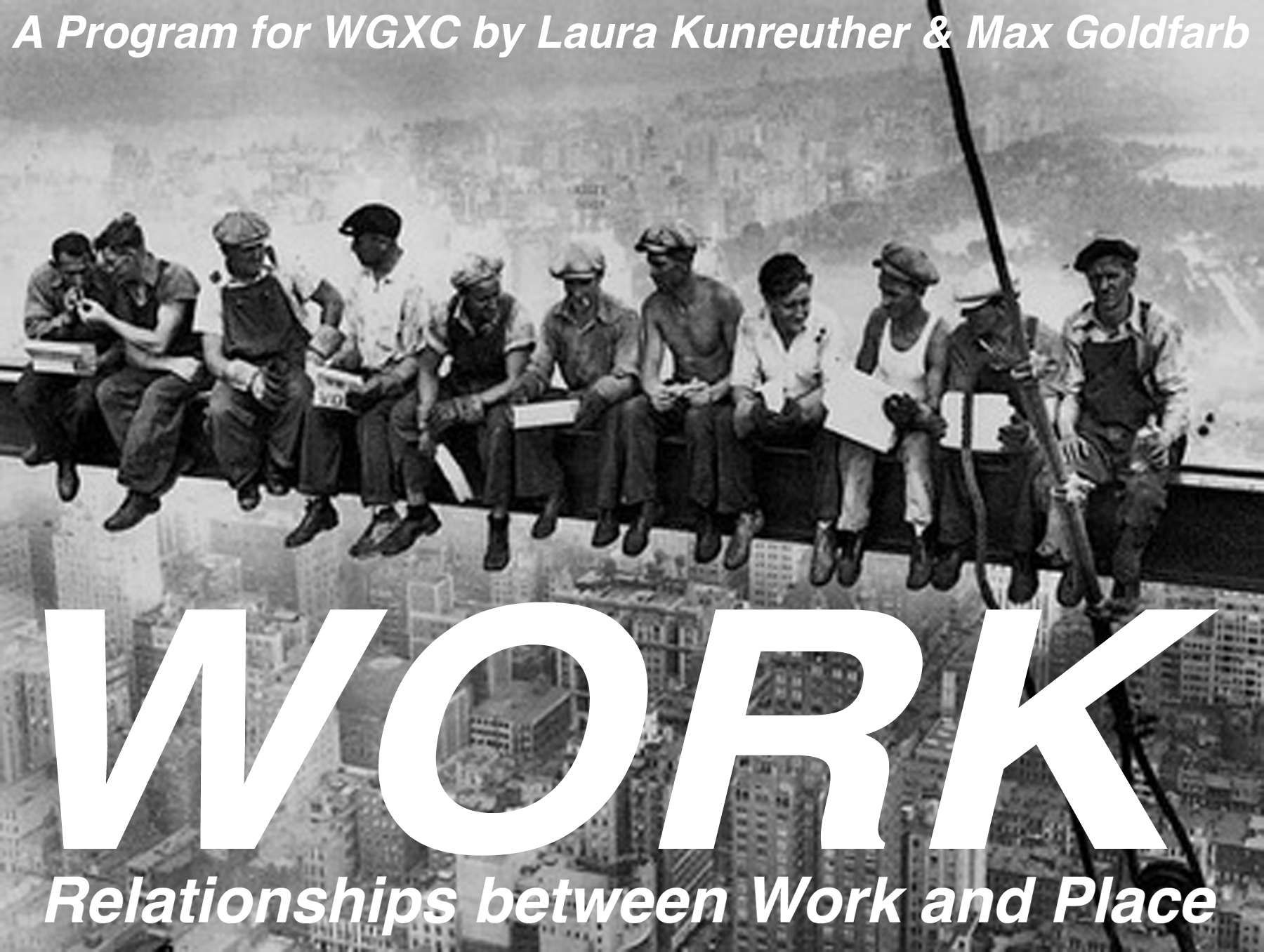 In this program, we talk to neighbors in and around Columbia County about their experience and relationship to work, as well as the relationship between their work and the places they live. We seek to trace the multiple and unexpected work trajectories that people pursue or that bring people to the area. The stories of work that people tell reveal the diversity of population, and the joys, disappointments, ambitions, and desires associated with the everyday life of working.
Laura Kunreuther is an anthropologist whose research focuses on changes in public life in Kathmandu after the re-establishment of democracy, particularly in the ideologies of voice. Much of her research is concerned with the emergence of FM radio in Nepal, and the political and intimate meanings of voice generated on radio programs. Through ethnography, Laura explores the broader social contexts, history, and political conditions that shape people's understandings of themselves and their voices. Laura lives in Hudson with her family and teaches anthropology at Bard College.