NEW AMERICAN RADIO ARCHIVE
Gregory Whitehead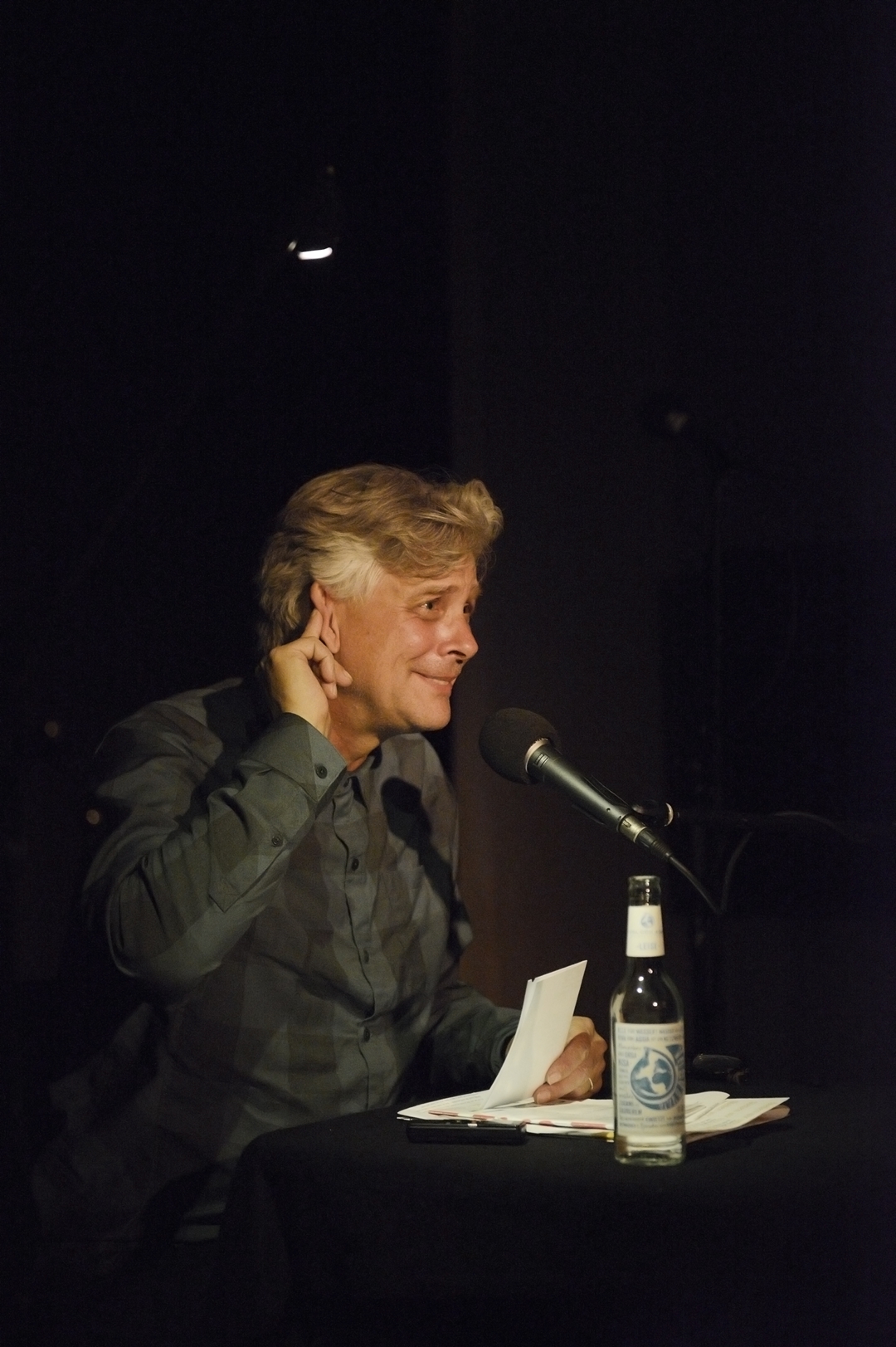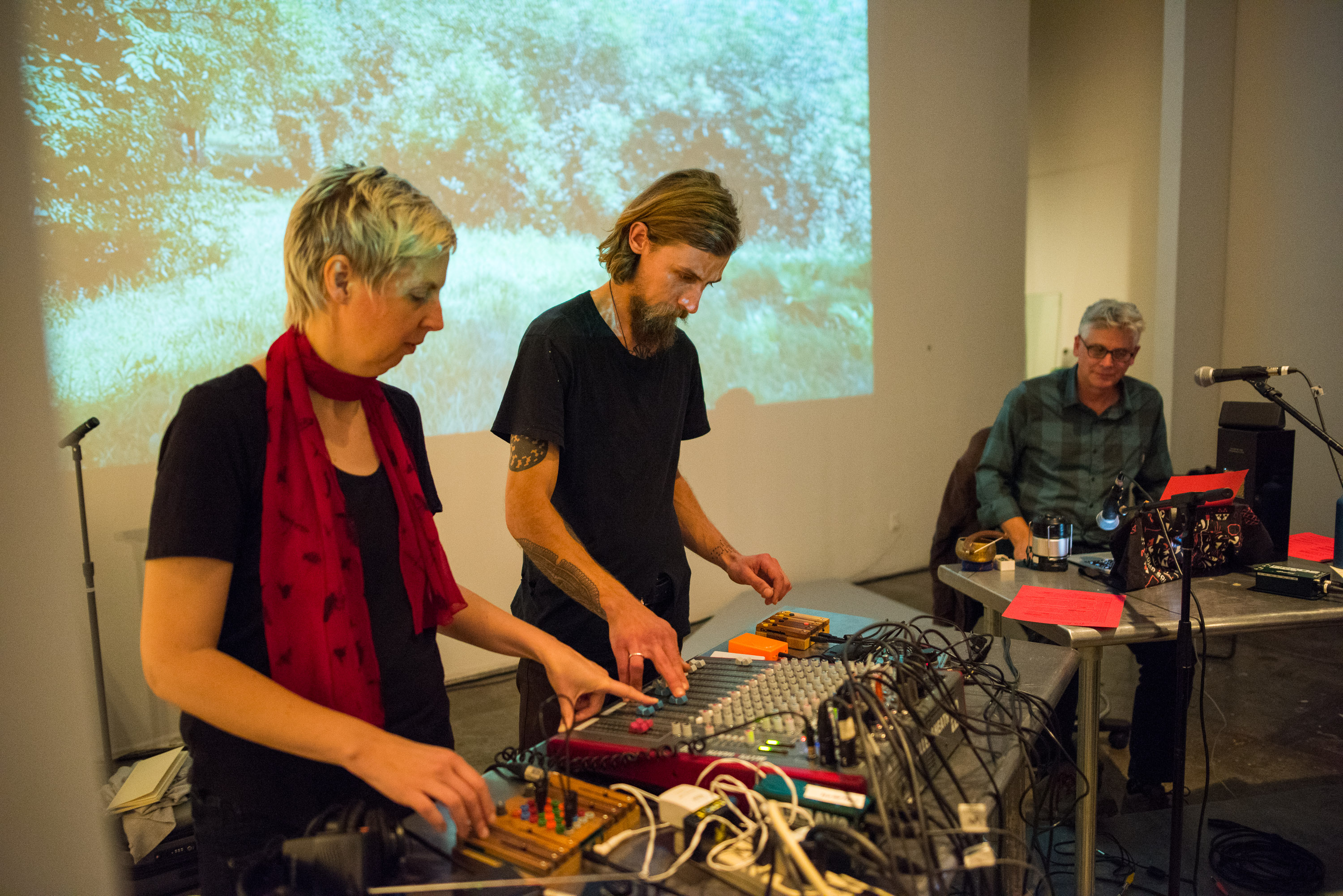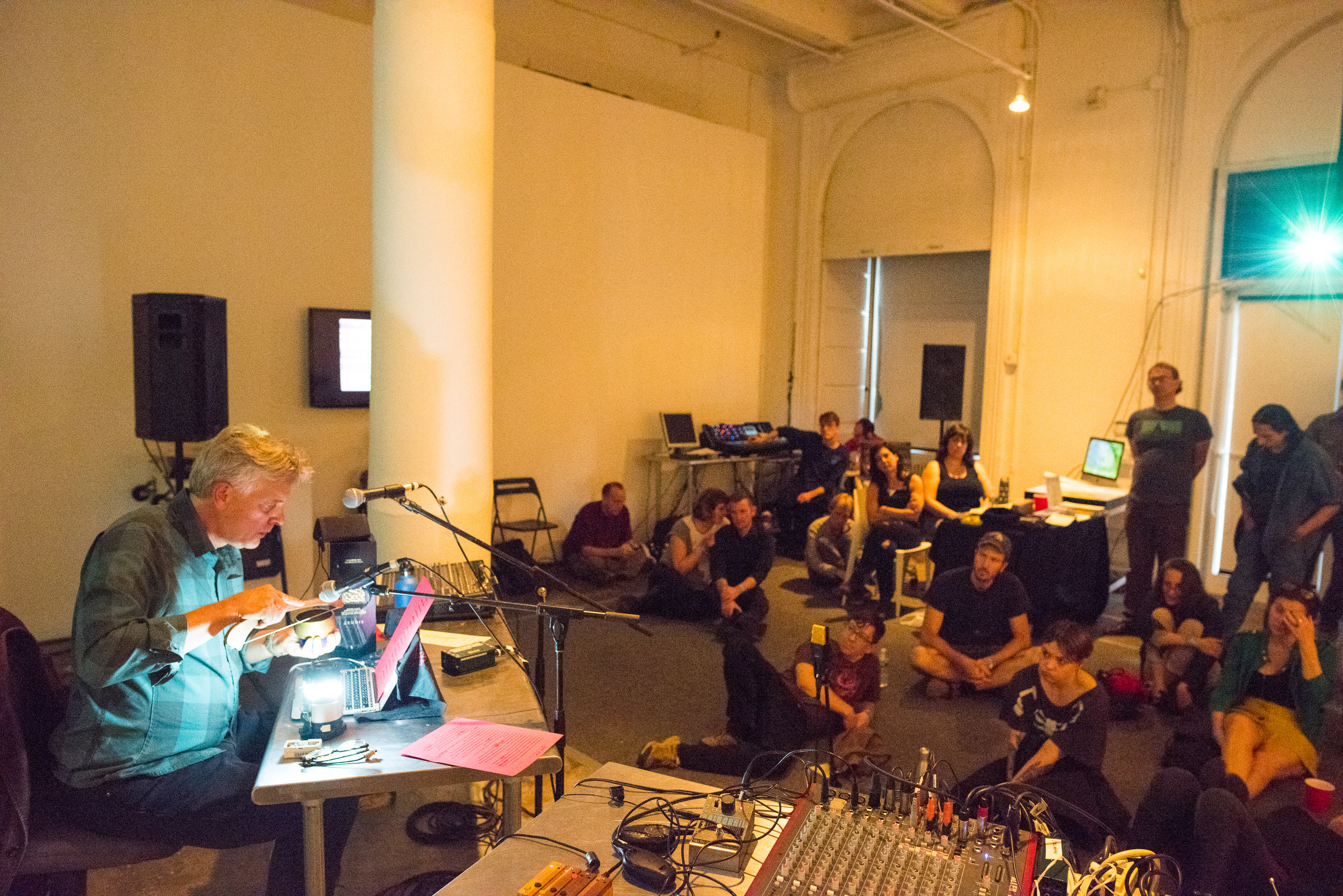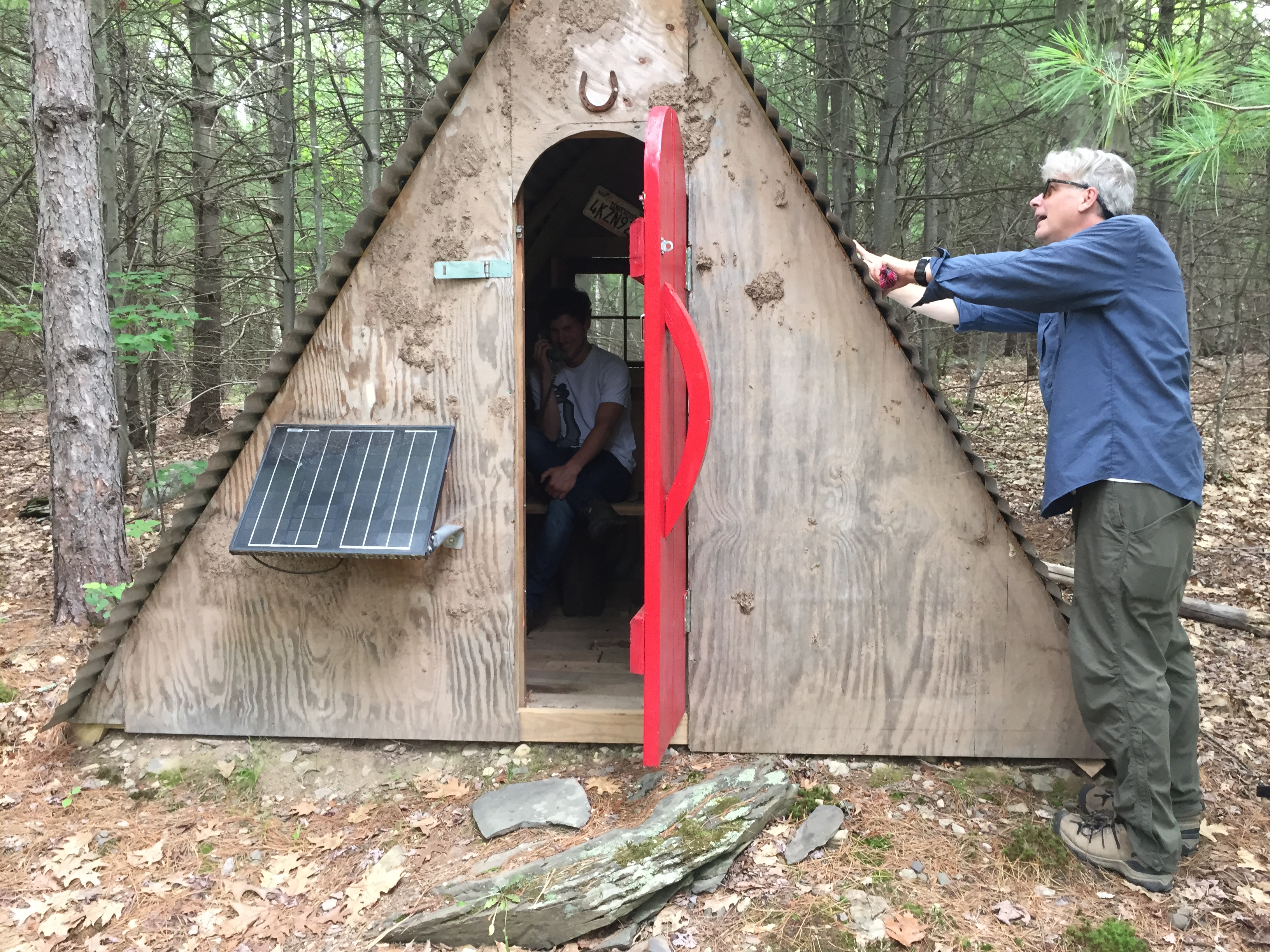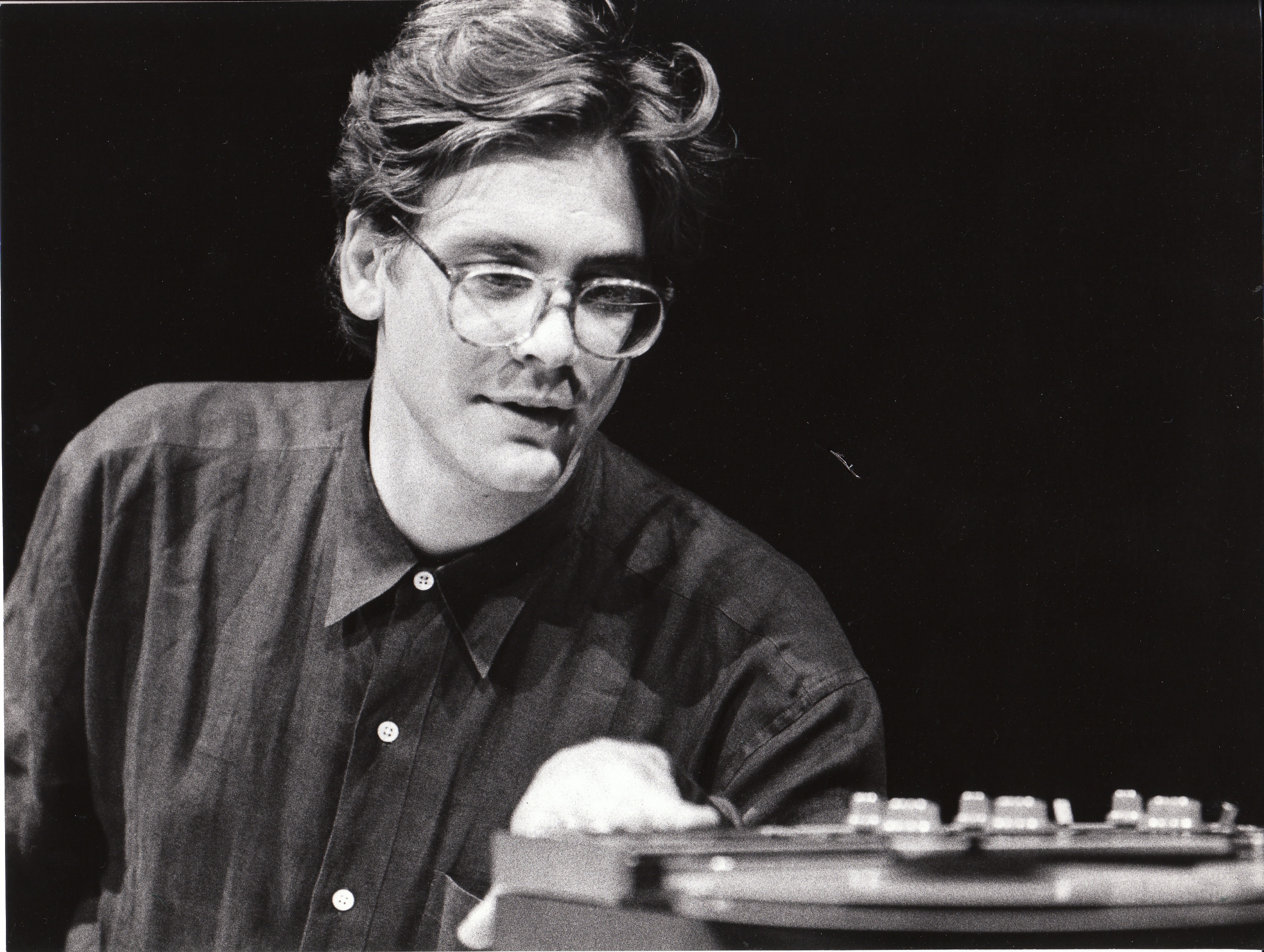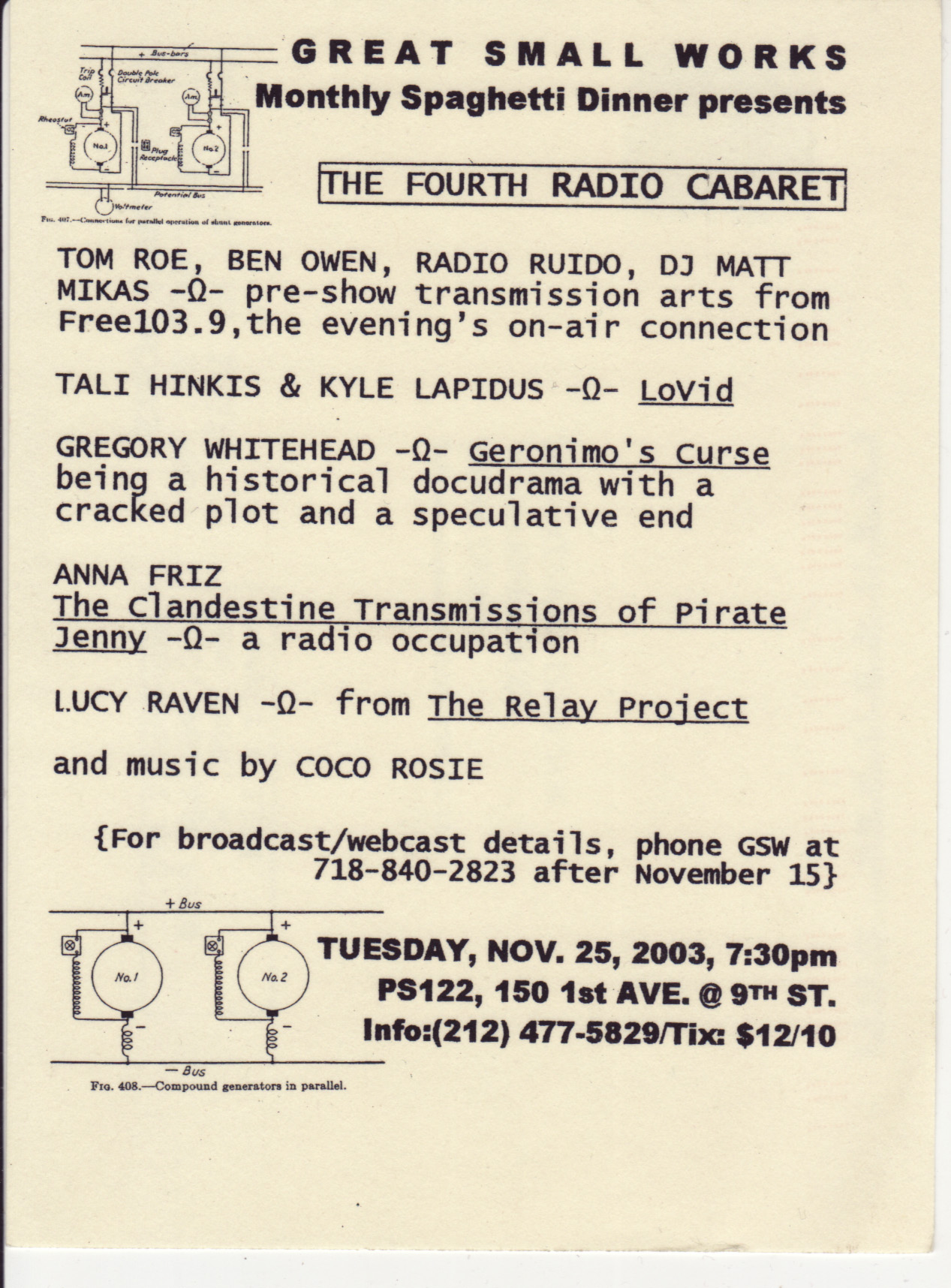 Gregory Whitehead is an audio artist, radiomaker, text/sound poet, playwright and media philosopher. A key figure in the resurgence of radio art since the 1980s, he has created radio artworks, plays and experimental features for the BBC, Radio France, Deutschland Radio, Australia's ABC, NPR and other broadcasters. Often interweaving documentary and fictive materials into playfully unresolved narratives, his aesthetic is distinguished by a deep philosophical commitment to radio as a medium for poetic navigation and free association. In his voice and text-sound works, he explores the tension between a continuous pulse and the eruption of sudden discontinuities, as well as linguistic entropy and decay.
Whitehead's work has won numerous awards, including a Prix Italia for Pressures of the Unspeakable, a Prix Futura BBC Award for Shake, Rattle, Roll and a Sony Gold Academy Award for The Loneliest Road, which was described by the jury as "a master class in sound." His 2005 BBC production of Normi Noel's play No Background Music, featuring Sigourney Weaver, also received a Sony Gold Academy Award. On the Shore Dimly Seen, a "boneyard cantata;" enquiry into no-touch torture, was short-listed for the 2015 Prix Italia.
Whitehead has also experimented and collaborated within toy theatre, puppet theatre, dance theater, museum installations, live performance and mixed media cabaret. Co-editor of the pioneering anthology Wireless Imagination: Sound, Radio and the Avant-Garde (MIT Press), his philosophical essays and hybrid speculative fictions have appeared in a wide variety of publications. A selection of writings has been published in France, with the title Almanach de plaies insensées.
Selected Works:
Dead Letters (1985) info | listen
Display Wounds (1986) info | listen
The Pleasure of Ruins (1988) info | listen
Pressures of the Unspeakable (1992) info | listen
Shake, Rattle, Roll (1993) info | listen
The Thing About Bugs (1995) info | listen
Leave it or Double It (2012) info | listen
On the Shore Dimly Seen (2015) info | listen
What Murmurs (2019) info | listen