Anna Friz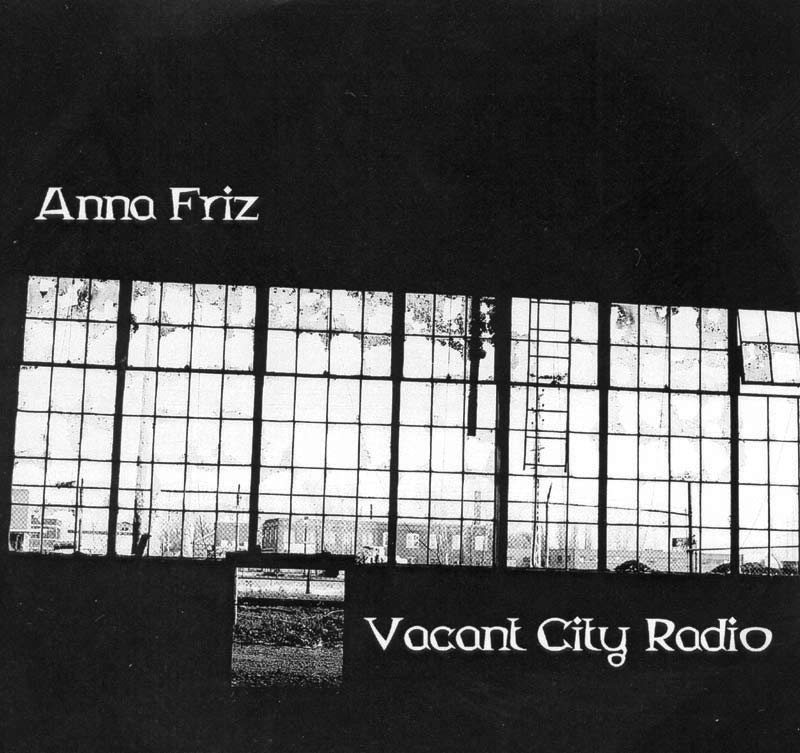 Anna Friz is a Canadian sound and radio artist and media studies scholar. Since 1998 Anna has predominantly created self-reflexive radio for broadcast, installation or performance, where radio is the source, subject, and medium of the work. She also creates dynamic, atmospheric sound works for theatre, dance, film, and solo performance that are equally able to reflect upon public media culture or to reveal interior landscapes.
In the autumn of 2015 she joined the Film and Digital Media department at University of California Santa Cruz as Assistant Professor of Sound. She recently completed a post-doctoral fellowship at the School of the Art Institute of Chicago in the department of Sound (2011-2013), funded by the Fonds de recherche Québec – société et culture (FRQ). She earned her Ph.D. in the Joint Graduate Program in Communication and Culture from York University, Toronto in 2011; her dissertation is entitled "The Radio of the Future Redux: Rethinking Transmission Through Experiments in Radio Art."
Her radio art/works have been commissioned by national public radio in Canada, Australia, Austria, Finland, Germany, Danmark, Spain, and Mexico, and heard on the airwaves of more than 25 countries. In 2011 she was nominated for a Dora Mavor Moore award (Toronto) and the Betty Mitchell award (Calgary) for excellence in composition and sound design for theatre, and received 2nd place in the Prix Palma Ars Acoustica 2014. Anna is an itinerant member of the Toronto-based Public Studio collective, which together won the 2014 competition to create a new permanent sound installation in the Lee Lifeson Arts Park in North York, Toronto.
Anna has performed and exhibited widely across Canada, and at international venues and festivals such as Third Coast Audio Festival (Chicago, IL), Experimental Sound Studio (Chicago), PS 122 (New York, NY), AS220 (Providence, RI), Stanford University (Palo Alto, CA), the Fifth International Biennial of Radio (Mexico City), Sonorities Festival of Contemporary Music (Belfast, IE), Club Transmediale/ Bootlab (Berlin, DE), Tesla (Berlin, DE), TONSPUR (Vienna, AT), Art+Communication (Riga, LV), Von Krahl (Tallinn, EE), Ars Electronica (Linz, AT), Digitales (Brussels, BE), Radiophonic 07 (Brussels, BE), Observatori (Valencia, ES), RadiaLX (Lisbon, PT), Tsonami Festival de Arte Sonoro (Valparaiso, Chile), radioCONA (Ljubljana, Slovenia), and many others. Her work has been funded by the Social Sciences and Humanities Research Council, the Fonds de recherche Québec – société et culture, York University (Toronto), Concordia University (Montréal), Canada Council for the Arts, the Conseil des arts et des lettres du Québec, the Québec Delegation in Mexico, and the SOCAN Foundation.
Artist residencies in 2013-2014 include Deep Wireless Festival for Radio and Transmission Art, Toronto, Canada; Skaftfell Center for Visual Art, Seydisfjördur, Iceland; MGML Gallery Tobačna 001, Ljubljana Slovenia; Laznia Centre for Contemporary Art in cooperation with the Hel Marine Station, Gdansk, Poland; Liebig12 project space, Berlin, Germany; and quartier21 together with TONSPUR, Vienna, Austria.
Anna was a founding member of the research collective L.O.T.: Experiments in Urban Research at York University, Toronto. She is currently a core curatorial and steering member of Skálar | Sound Art | Experimental Music, based in east Iceland, run by a collective of practicing professional artists.
Anna is a long-time contributor to ORF Kunstradio, Austria, and currently serves on Wave Farm's Board of Directors.