TRANSMISSION ART ARCHIVE
Scanner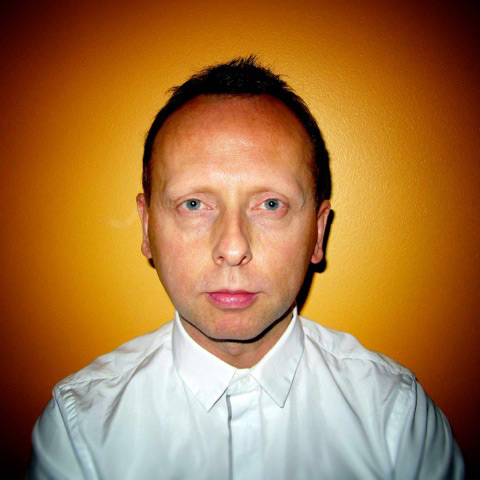 Scanner - British artist Robin Rimbaud traverses the experimental terrain between sound, space, image and form, creating absorbing, multi-layered sound pieces that twist technology in unconventional ways. From his early controversial work using found mobile phone conversations, through to his focus on trawling the hidden noise of the modern metropolis his restless explorations of the experimental terrain have won him international admiration.
Since 1991 he has been intensely active in sound art, producing concerts, compositions, installations and recordings, the albums Mass Observation (1994), Delivery (1997), and The Garden is Full of Metal (1998) hailed by critics as innovative and inspirational works of contemporary electronic music. In 2004 his Sound Surface work was the first ever Tate Modern sound art commission and in 2006 he produced Night Haunts for Artangel whilst sound-designing a new car horn for the USA. 2007 began with a new commission for choreographer Shobana Jeyasingh's Faultline and sound design for new British horror film 'Reverb.' His collaboration with filmmaker Steve McQueen, Gravesend, was premiered at the 52nd Venice Biennial. In 2008 he scored the hit musical comedy Kirikou & Karaba in Paris, premiered his six-hour show Of Air and Eye at the Royal Opera House London in late 2008, and sound-designed the new Philips Wake-Up Light with Philips Electronics in NL, a lamp to wake you up with natural light and sound.
He has performed and created works in many of the world's most prestigious spaces including SFMOMA USA, Hayward Gallery London, Pompidou Centre Paris, Kunsthalle Vienna, Bolshoi Theatre Moscow, Tate Modern & Tate Britain London and the Royal Opera House London.His work has been presented throughout the United States, South America, Asia, Australia and Europe. Currently Visiting Professor at University College Falmouth UK Scanner lives in London UK and works internationally.