Residency Program
Residency Program Information
Wave Farm Residency Program
Annual Application Deadline: February 1. Please subscribe to Wave Farm email announcements to receive updates.
2022 General Information
In 2022, the Wave Farm Residency Program will thematically focus on artists working as duos. We believe something very special happens when two collaborating artists are given dedicated time, space, and resources to work together with uninterrupted focus, and Wave Farm looks forward to a dedicated season supporting this theme, especially on the heels of the isolation imposed by the pandemic. Applicants are invited to propose visual and sonic projects that fall within the Transmission Arts genre. Employing the electromagnetic spectrum, Transmission Art encompasses work in participatory live art or time-based art such as radio, video, light, installation, and performance, as well as a multiplicity of other practices and media, informed by an intentional act of transmission through space (often the airwaves). Please visit https://wavefarm.org/ta/about for more information. While in-residence, artists are also provided with hands-on opportunities to interact with, and broadcast on, Wave Farm's WGXC 90.7-FM, a creative community radio station serving over 78,000 potential listeners in New York's Upper Hudson Valley, and international listeners online. Women, gender non-conforming people, and people of color are encouraged to apply.
Online Application
Residency applications must be submitted online. Wave Farm uses Submittable in conjunction with our application-based programs. Applicants are strongly encouraged to carefully read the information below in detail before submitting an application.
Questions? Contact info@wavefarm.org
COVID-19 Note
Applicants must be fully-vaccinated. Should physical distancing remain in place during the 2022 residency season, please note that Wave Farm accommodations can easily be designated as a private space for the artists-in-residence.
Schedule
Residencies span 10 days and take place June through October. Residents should anticipate a rural setting, with plenty of focused work time. Staff is either on-site or available remotely for questions during business hours. Schedule outline (subject to change):
First Friday: Arrival
First Friday or Saturday: Grocery store run for artists without their own transportation
Tuesday: Meeting with staff to discuss and plan broadcast opportunities, etc.
Thursday: Optional field trip (incl. WGXC Tower + Hudson Studio) and dinner*
Friday: Meeting with staff regarding Archive representation
Second Saturday: Afternoon Show Broadcast, 4 - 6 p.m.
Second Sunday: Departure
Artist Fee
In 2022, each individual Wave Farm Artist-in-residence will receive a $500 artist fee.
Accommodations
Click for Property Map and Video Tours.
The Residency Program hosts one resident at a time; 2022 residents will be two individuals working as a collaborative duo. Artists are housed in the Wave Farm Study Center. Accommodations in the Study Center include two bedrooms (one full-sized bed each), studio workspace, kitchenette, lavatory, shower, as well as the Study Center library, WGXC 90.7-FM Acra broadcast studio, and Wave Farm offices. The Study Center is located on 29 acres in the northern foothills of Catskill Mountain Park. The property features meadows, two small ponds, and a pine forest with large walking paths. WiFi, electrical, and audio hook-ups are available throughout the bulk of the property. Please note: day visitors are welcome. Overnight guests (including family members) and pets are not permitted.
Transportation + Meals
Artists must pay for their own travel expenses as well as expenses related to meals during their stay. Transportation is available from the Hudson Amtrak station, the Kingston bus station, or the Albany airport, as well as local transport for groceries and supplies.
Eligibility
Applicants must provide proof of COVID-19 Vaccination.
Wave Farm's Residency Program application is an international open call. Artists should make a compelling argument in support of their proposed project, and either possess a significant body of past transmission-based work, or demonstrate the technical aptitude and capacity to complete the project. Full-time students are ineligible; however, exceptions may be made on a case-by-case basis for career artists who may have returned to school for post-graduate work.
Review + Notification Process
Applications will be evaluated in a peer review panel comprised of transmission artists, past residents, and Wave Farm staff. Finalists will be contacted for phone interviews, and notification will be made in March.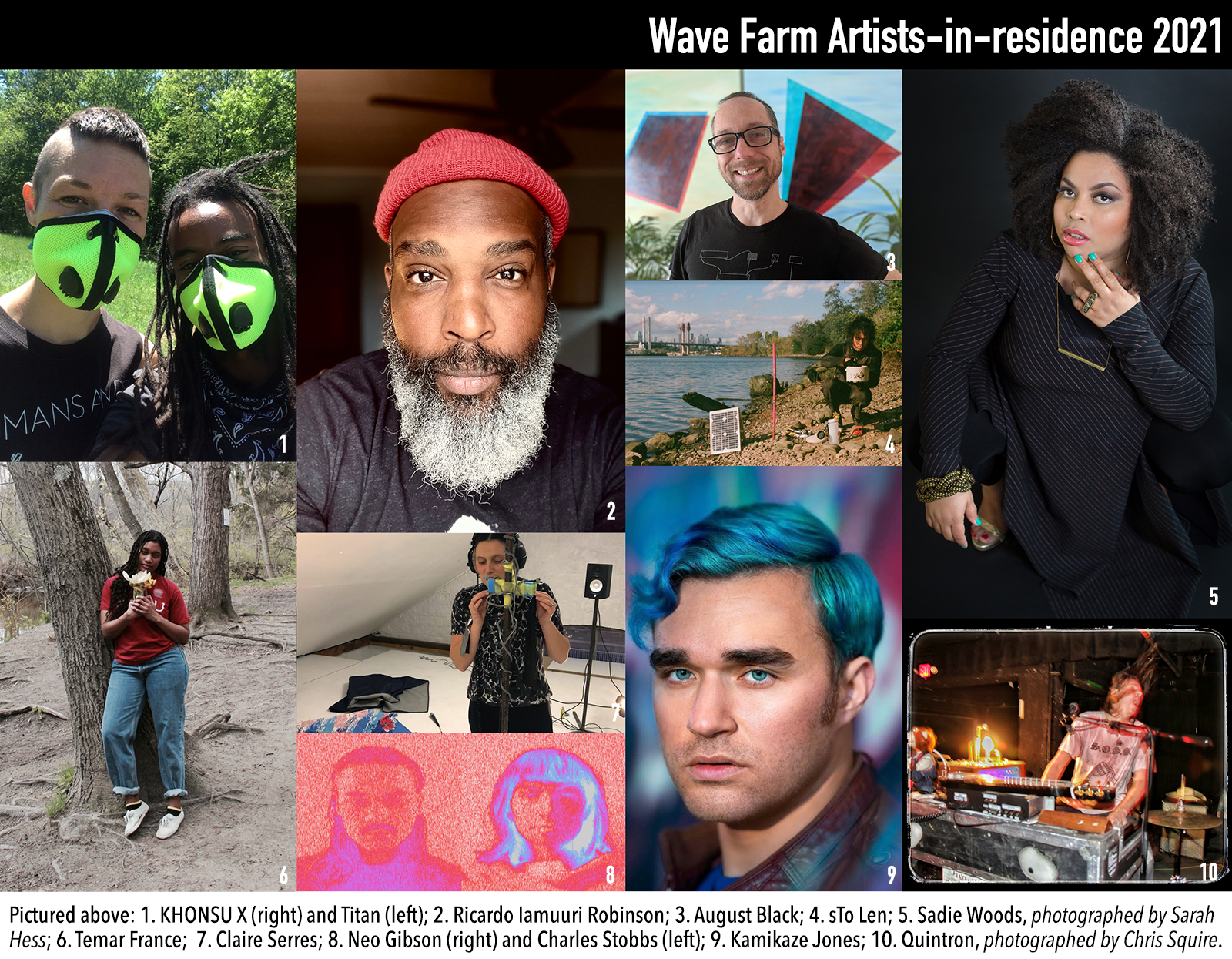 Returning Residents Invitation
Once an artist participates in the Wave Farm Residency Program, schedules permitting, they are invited to return to Wave Farm for short-term overnight visits that include a broadcast on Standing Wave Radio and Wave Farm's WGXC 90.7-FM. There is no cash artist fee available for these visits; however, overnight accommodation in the Study Center and transportation to and from the Hudson Amtrak station are provided. With advance permission, artists are welcome to bring a guest with them. This opportunity is available on a case-by-case basis, and artists are encouraged to make a request as far in advance as possible. To request a visit please CLICK HERE.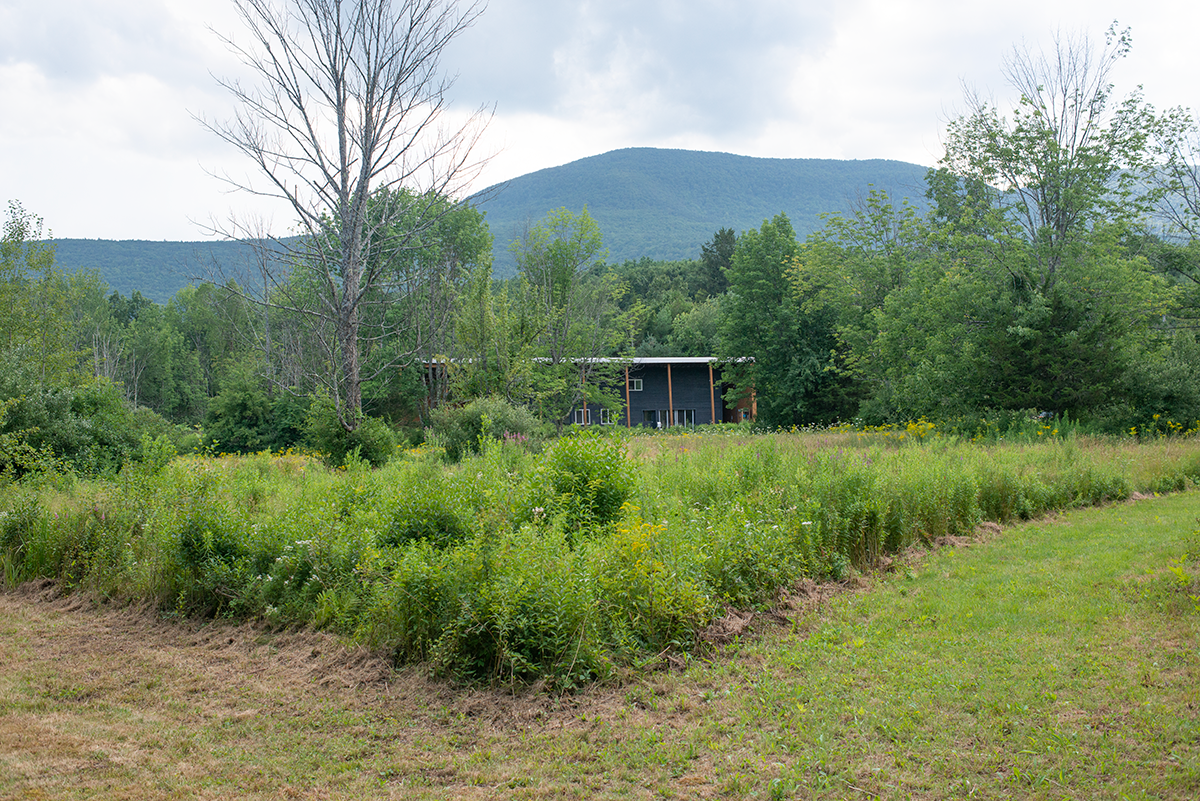 Photo: Will Hunt, 2019.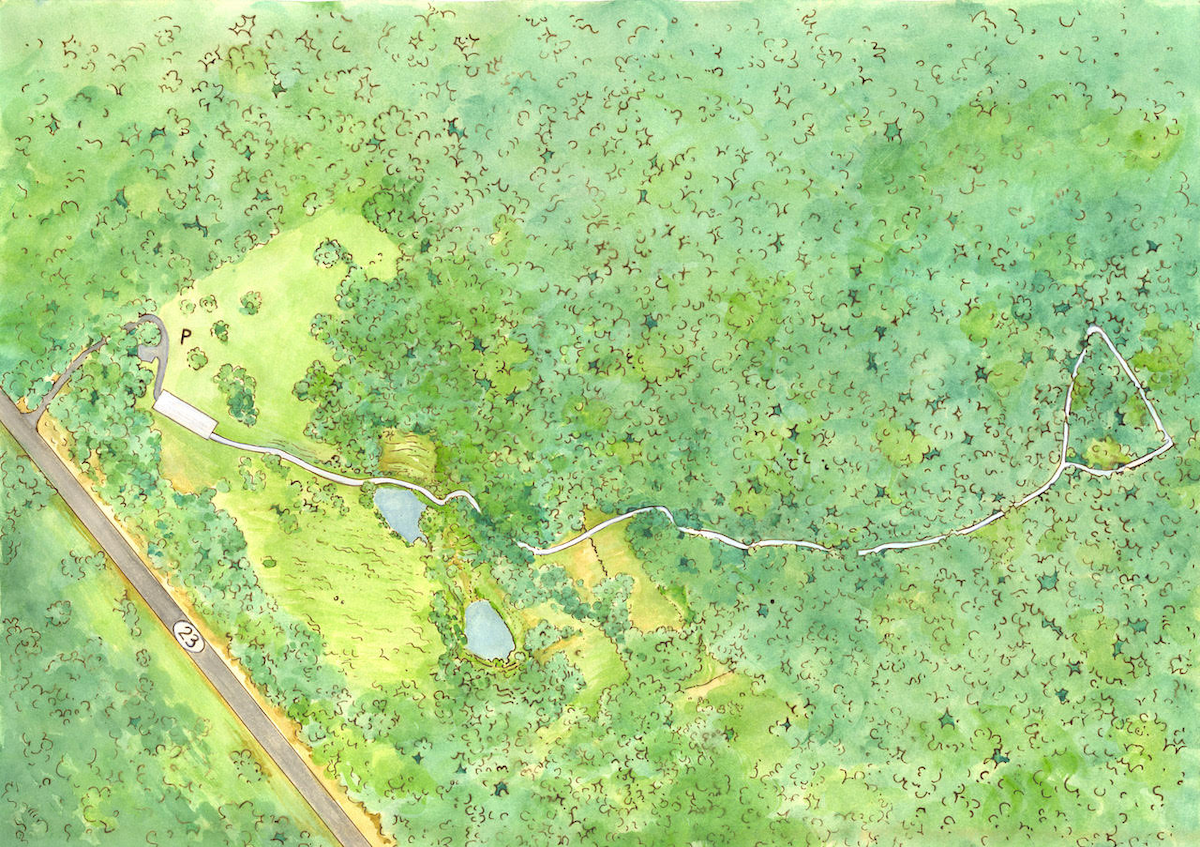 Map: Melissa Weaver 2019.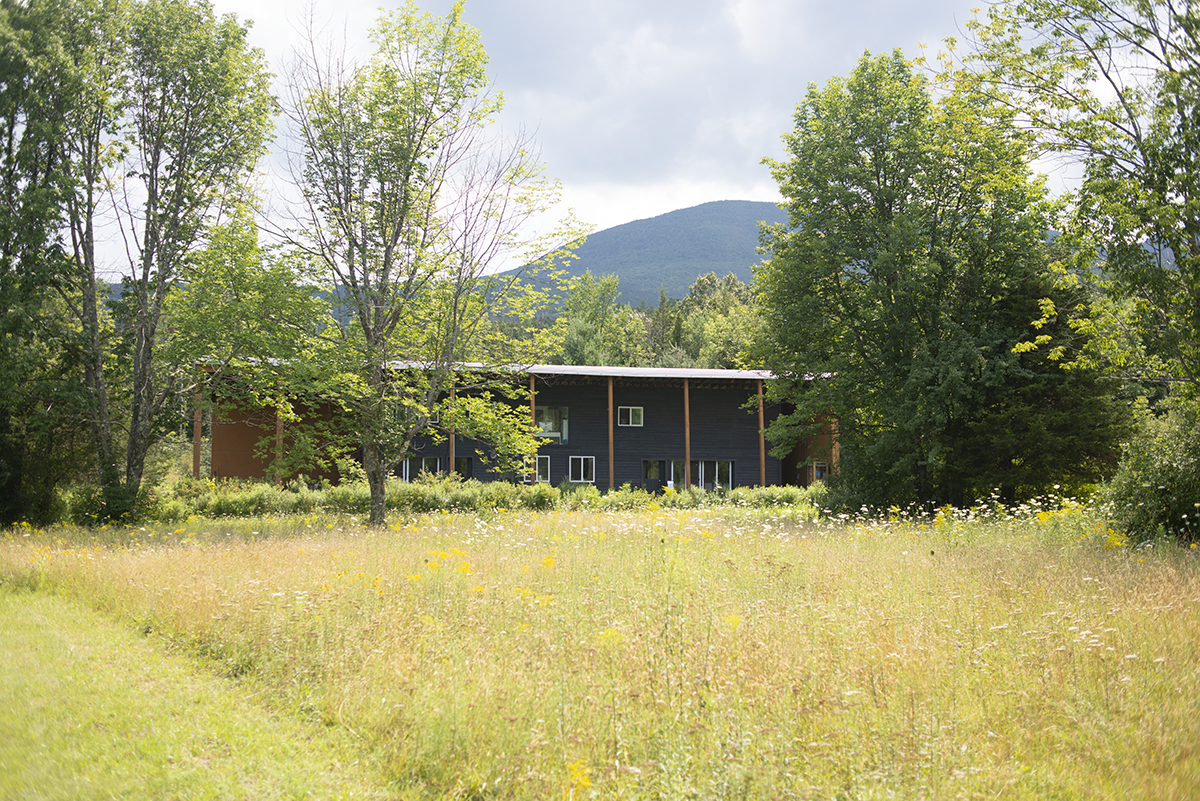 Photo: Will Hunt, 2019.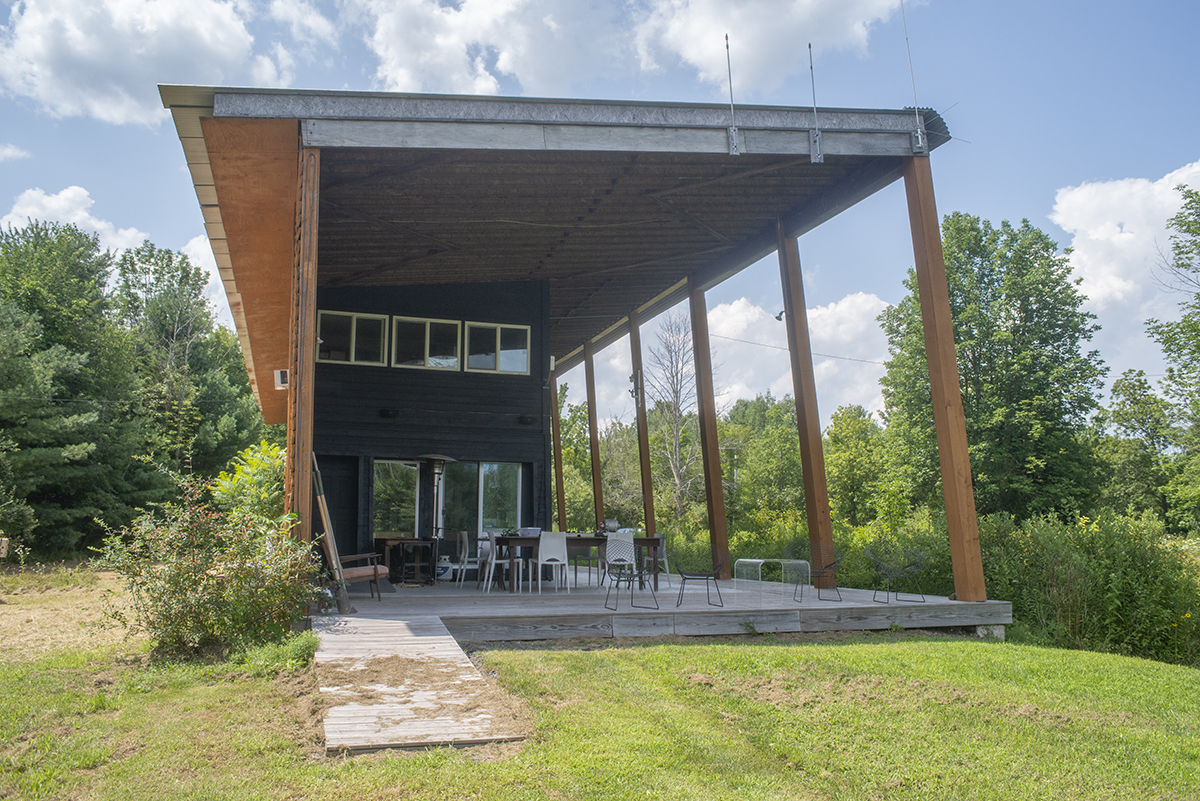 Photo: Will Hunt, 2019.
Equipment Inventory Highlights
Transmitters
Signstek 7W 7C FM Transmitter Mini Radio Stereo Station PLL LCD with Antenna, Black (x27)
Special thanks to Fridman Gallery.
Signstek 0.5 W 05B Dual Mode Long Range Stereo Broadcast Home FM Transmitter with Antenna Silver (x2)

Audio Playback
First generation iPod Shuffle (x1,000+)
Originally used by Mikel Rouse's International Cloud Atlas (2006), used with Cunningham's eyeSpace (2006). Special thanks to the John Cage Trust and Merce Cunningham Foundation.
Misc.
Better Energy Systems S13G38D, Solio Classic Universal Hybrid Solar Charger (x26)
Special thanks to Heidi Neilson.