WGXC-90.7 FM
Weekend in review
Mar 24, 2014 7:43 am
Some of the stories that made the news March 21 through March 24:
[caption id="" align="alignleft" width="213"]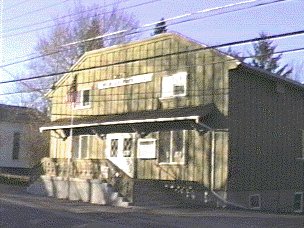 Windham Town Hall in Hensonville.
(windhamny.com)[/caption]
Michael Ryan reported in The Daily Mail
the state police Fri., March 21, raided Windham Town Hall, removing computer equipment. The raid occurred shortly after the town offices opened at 8:30 a.m. State police investigators in Middletown, where the search was planned and launched, were not available for comment. Greene County acting district attorney Charles Bucca said the equipment was removed as part of an open investigation into potential criminal offenses.
Joe Gentile reported in the Register Star
Columbia County Public Defender Bob Linville has secured a $300,000 grant to help area veterans in trouble with the law. The New York State Office of Indigent Legal Services award will fund the formation of a so-called veterans strike force for the next three years. The strike force should include an attorney, who is also a military veteran, and a psychiatric analyst to help returning veterans. The team will housed at 610 State St. in Hudson. The strike force's first project is to collect data on county veterans.
Public News Service is reporting
advocates are questioning the state's healthcare outreach effort to New York's nearly half million uninsured Latinos, Hispanics and immigrants. Mark Scheerer has the story:
PLAY
(1:46).
Jim Planck reported in The Daily Mail
the Catskill Central School District Board of Education last week approved a four-year contract extension for Superintendent Dr. Kathleen Farrell. Farrell requested the extension. She has been employed by the district since 2005. Catskill Teachers Association President James Maccaline said Thursday he was surprised to learn of the extension, adding that Farrell's salary, plus benefits, even with no increase, is a substantial amount and a considerable fiscal commitment, given the present economy. With the four-year extension, Farrell's contract will now expire in January 2019. Under the terms of that contract, the superintendent's salary will remain at nearly $176,000 per year.
David Lee reported in the Register Star
Germantown Central School District 8th-grader Wyatt Gibbons was chosen the overall winner of the 16th annual Twin County Science Expo, Sat., March 22. The event, held at Columbia-Greene Community College in Greenport, was sponsored by the Columbia-Greene Superintendents Association. Forty-nine projects, assembled by individuals or teams of students from Greene and Columbia counties enrolled in grades 5 through 8 were examined and ranked by 10 science instructors. Gibbons took top honors for his biology research project, "The Effect of Music Tempo on Heart Rate."