TRANSMISSION ART ARCHIVE
Todd Merrell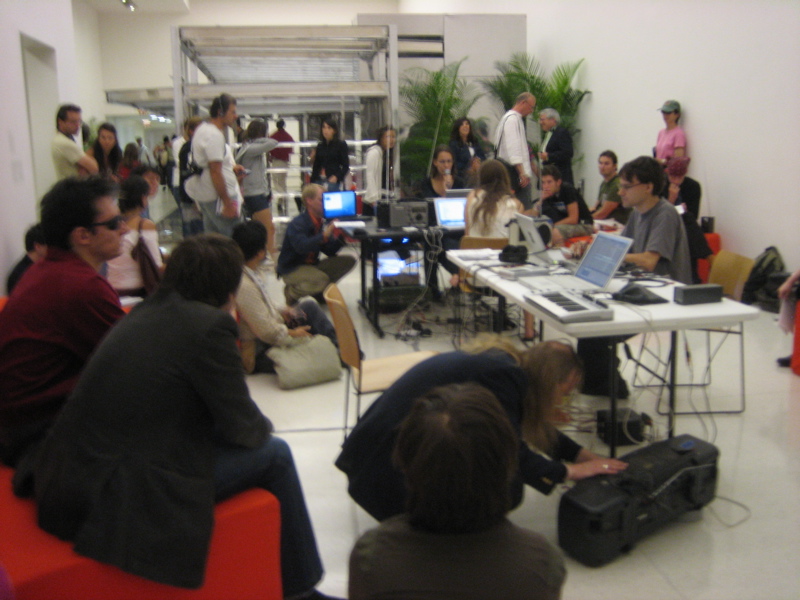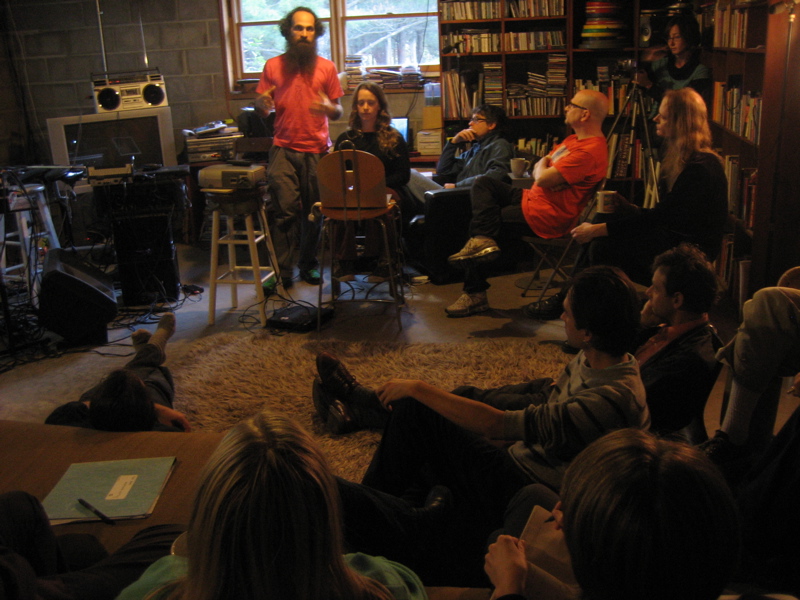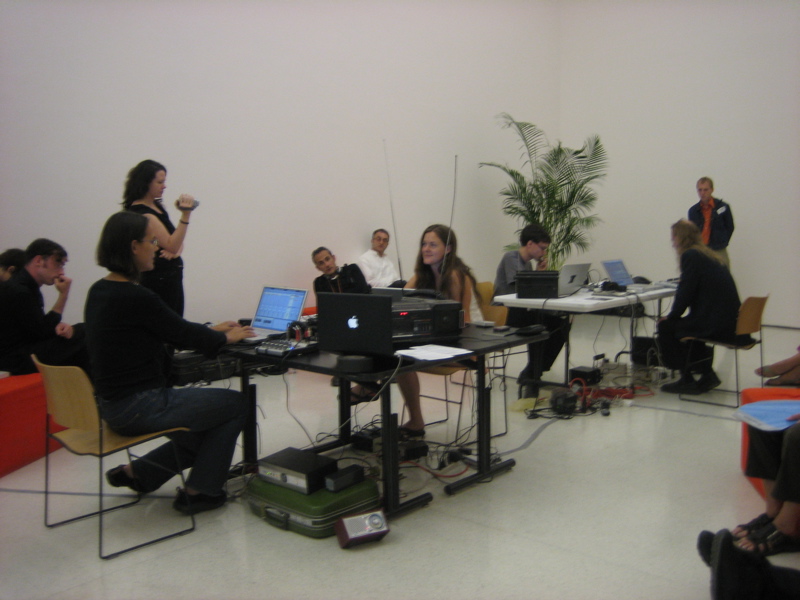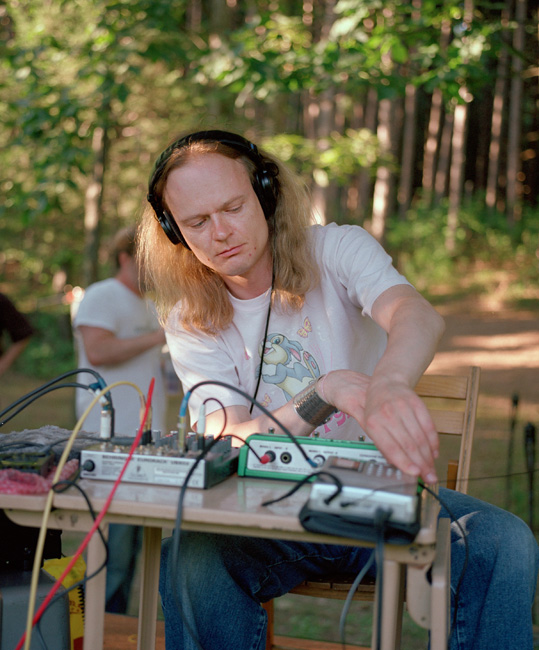 Since 1978 Todd Merrell has been fascinated with the imperceptible environment of electromagnetic radiation that shortwave radio and processing can capture, and transform into an immersive, musical environment. In 1991 he began exploring the musical possibilities of this world in a collaboration with Patrick Jordan. The result was SWR, a two movement work that was performed several times in Chicago, and on WBEZ National Public Radio. Composer Lou Mallozzi, of the Experimental Sound Studio in Chicago, wrote in P-Form Magazine:
"It soon becomes clear that the focus of the work is not on acheiving any particular musical moment, but on the ephemerality of sonic transformation itself. Unlike compositions that utilize radio in part for its referential or signifying qualities, SWR is more in the minimalist tradition of relying on the primacy of the material itself. The work is a celebration of the radio as material and of the belief that minutiae and limited systems can yield rich results. But it is also a celebration of the rich, ragged, unstable thickness of analog sound in a world anesthetized by the crisp and clean precision of digital audio."
He has since developed these techniques and incorporated them into a larger, more visually and sonically evocative world, with an emphasis on live performance, and the thrilling contingency and danger that such site- and time- specifically dependent work produces. Along with several current solo projects, he continues to work with like-minded musicians and sound artists, and recently completed a new project with Aidan Baker, who joined him in 2004 on a mini-tour of the Northeastern United States.
Todd Merrell studied composition and voice at Berklee College of Music, and with James Sellars of The Hartt School. A 2008 New Boston Fund Individual Artist Fellowship recipient, AIRtime resident artist and transmission artist at free103point9, his work has been performed by many ensembles, including Chicago A Capella, Jan Williams Percussion Ensemble and The New York Festival of Song. He has contributed live and recorded work to festivals and exhibitions throughout the world, from MACBA (Barcelona) to The New Museum (New York), and Orange 94.0 (Vienna) to The New American Art Union (Portland, Oregon, USA). His work has been reviewed in The Wire, Signal To Noise, and The New Art Examiner, and he has been interviewed for Monitoring Times, as well as WBEZ and WFMT in Chicago, East Village Radio in New York, and WWUH in Hartford. He has performed at many venues, including The Guggenheim Museum, The Stone, Issue Project Room, and Knitting Factory, collaborated with BT, Aidan Baker, and bassist Robert Black, and recorded for the Whirlybird, Dreamland, and Archive labels. He makes his home in Connecticut, New York, and the rest of the world.