WGXC-90.7 FM
Jul 06, 2019: 4pm - 6pm
WGXC 90.7-FM: Radio for Open Ears
90.7-FM and wgxc.org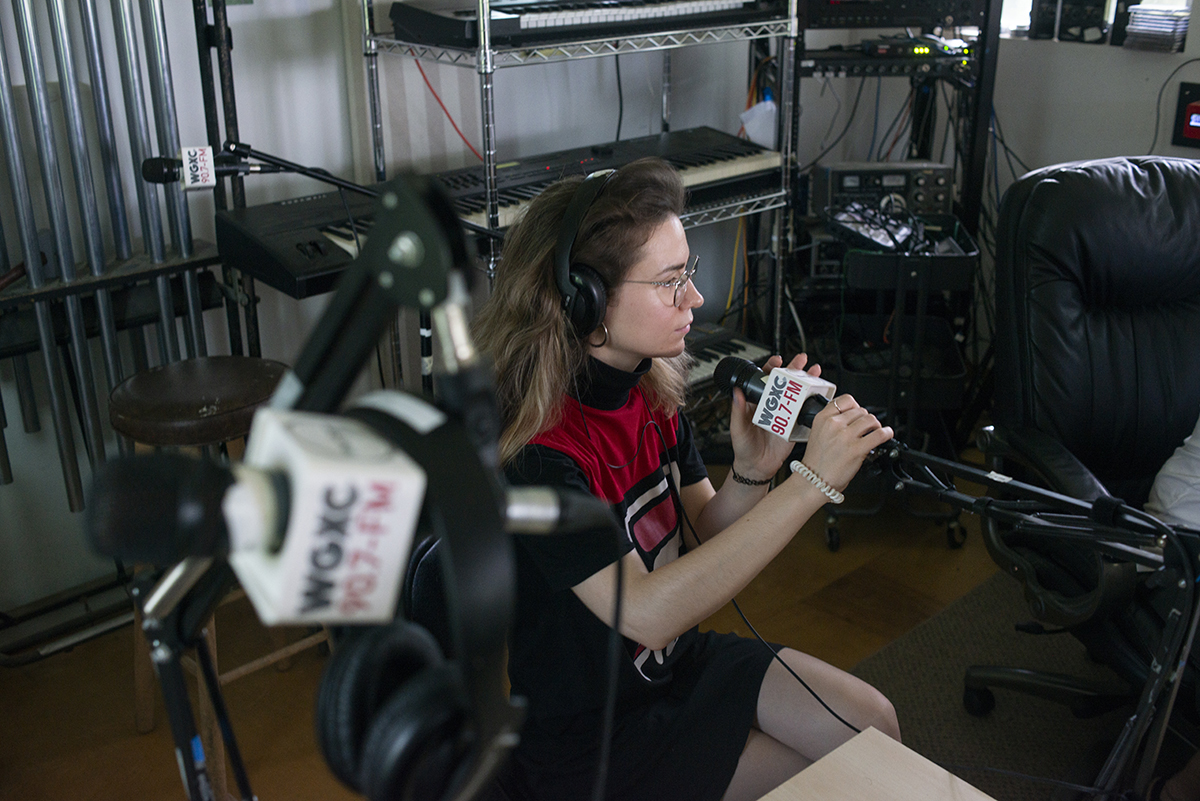 Hosted by Kieran Riley (Monday); George Spencer and Pauline Decarmo (1st, 3rd Tuesday); Holly Tanner (2nd, 4th Tuesday); Vern Cross, Kamal Johnson, Ranier Blue (Wednesday); Ellen Thurston, Tom DePietro (Thursday); Mark Bailey, Gregor Trieste (Friday); Tom Roe (Saturday); Carline Murphy, Azouke Legba (Sunday).
Wave Farm artist-in-residence Stefana Fratila, joins host Tom Roe, live in the WGXC Acra Studio to discuss her residency work and general artistic practice, including a broadcast of her radio sitcom "Mid-Orbit" featuring Gavin Barker as Neptune, Brian Dewan as Jupiter, Jeff Economy as Mars, Galen Joseph-Hunter as Earth, Jen Kutler as Saturn, Tim Light as Mercury, Alanna Medlock as Venus, and Becca Van K as Uranus. Theme music from Joseph Shabason and narration by Philip Grant.
The Saturday edition of the WGXC Afternoon Show often features Wave Farm Artists-in-Residence, and special guests, who are interviewed on-air, present past and future projects, as well as perform live. For more information on the Wave Farm Residency Program, visit transmissionarts.org/residencies.