WGXC-90.7 FM
Hosted by Christina Malisoff and Kieran Riley.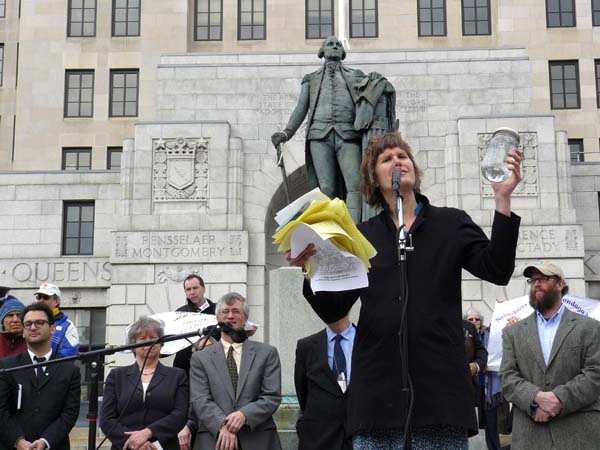 Tell It Like It Is aired on WGXC from November 2011 to December 2012.
Tell It Like It Is is a weekly program that engages listeners in a conversation on issues of international, national, and local importance. Guests range from local activists to notable national and international figures. The program aims to bring voices, opinions, and issues traditionally excluded from mainstream media outlets to our community's airwaves.
Christina Malisoff has been interested in independent media since 1999, after her involvement with the Battle of Seattle. She hosted a number of different radio shows at WRPI, including a show with Sam Sebren, with whom she currently co-hosts Tell It Like It Is on WGXC on Thursday mornings. Christina is a political activist and community organizer, an artist, and a cancer survivor. She has worked as a licensed practical nurse, helped to start a community garden that has been in existence for 15 years, and currently works as the Program Assistant at the Hudson Opera House.