WGXC-90.7 FM
Oct 02, 2021: 4pm - 6pm
WGXC 90.7-FM: Radio for Open Ears
90.7-FM in NY's Upper Hudson Valley and wgxc.org/listen everywhere
http://www.wgxc.org/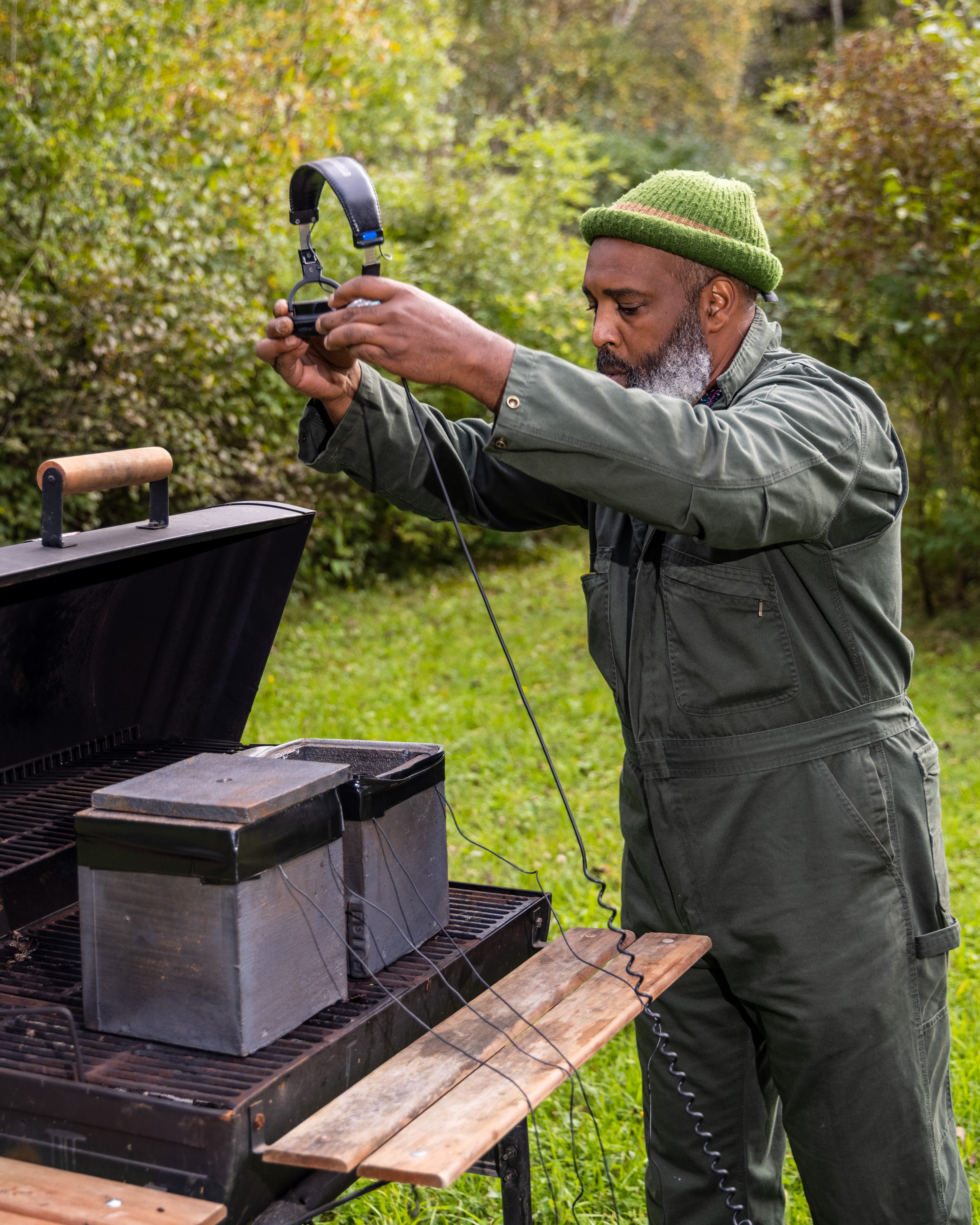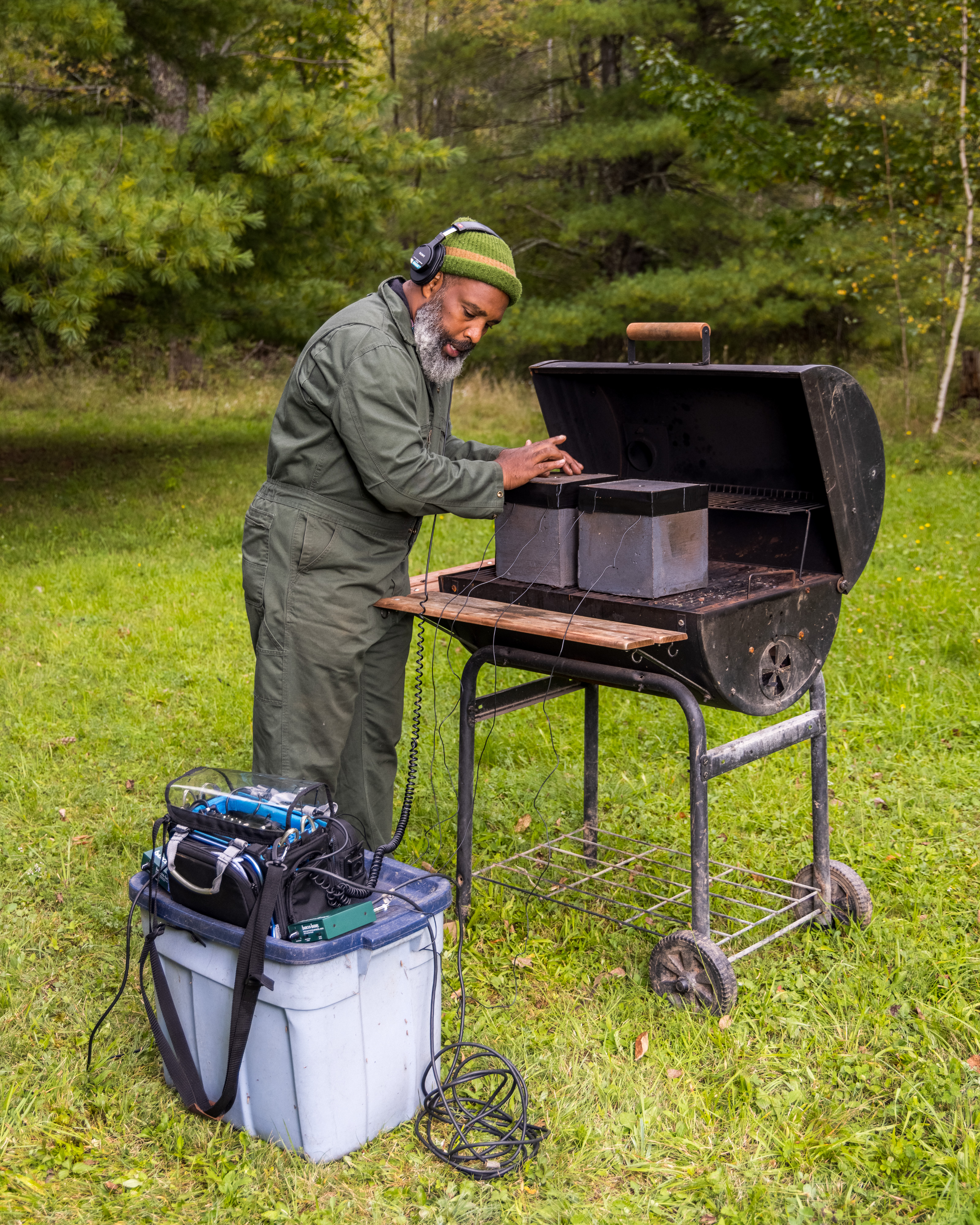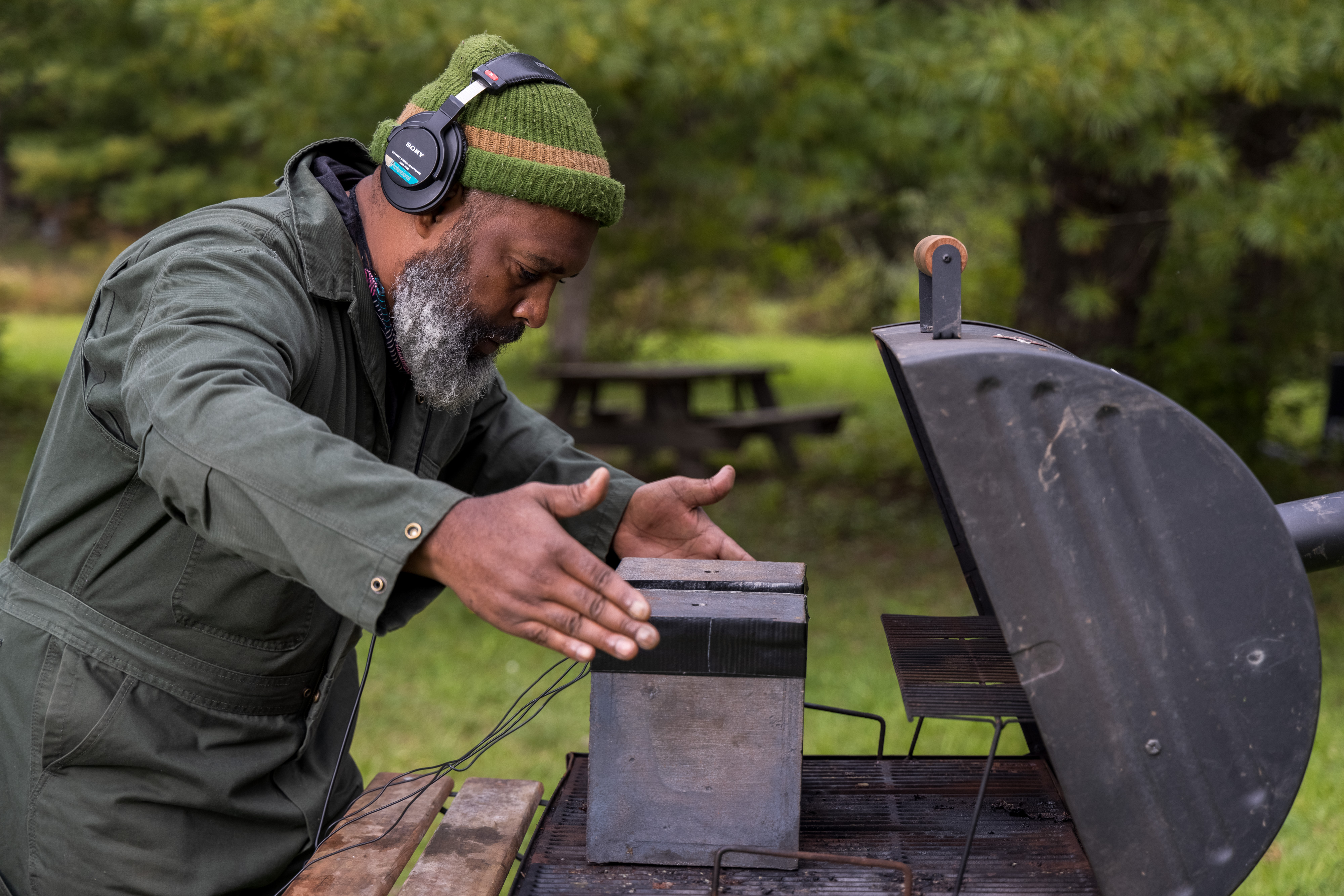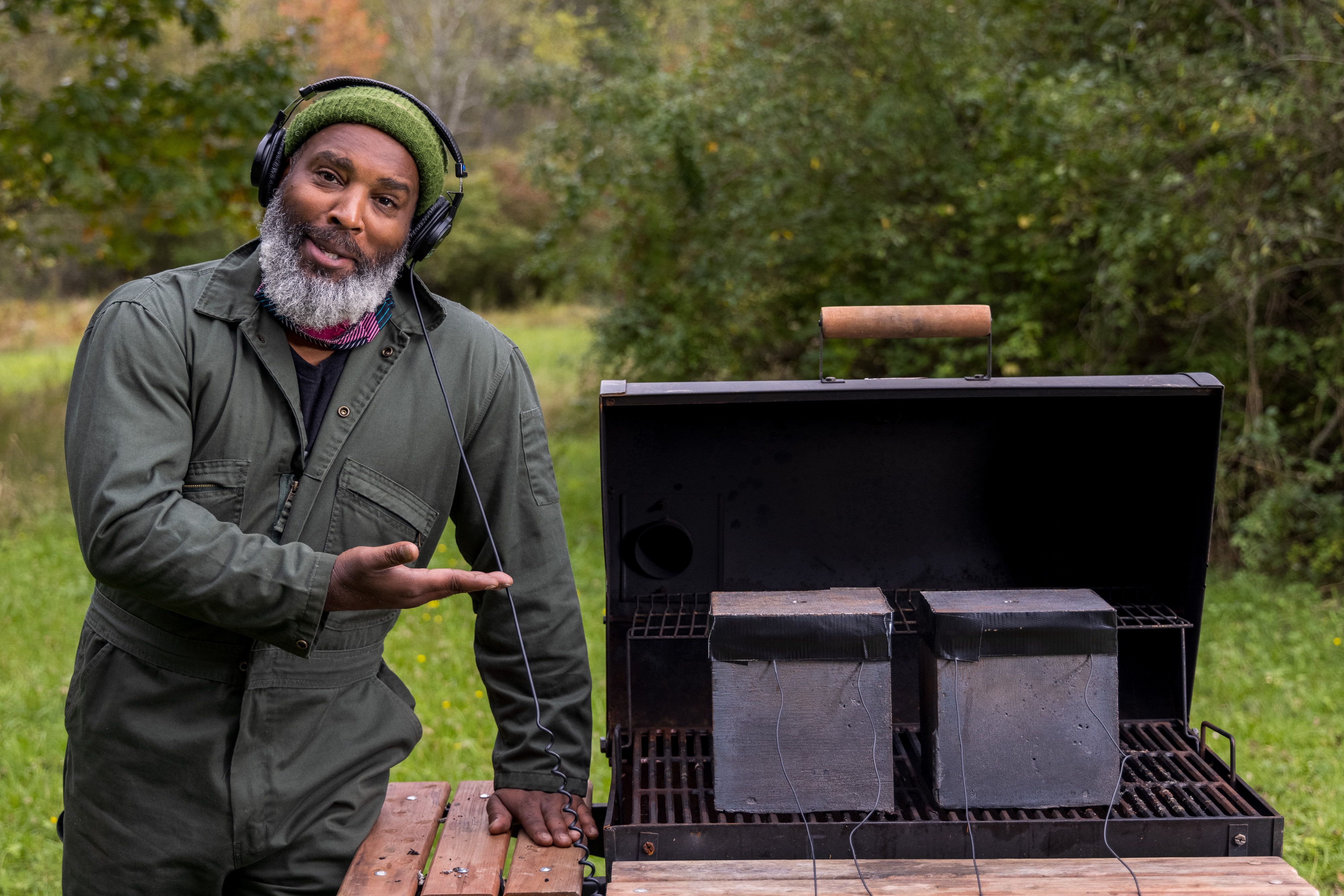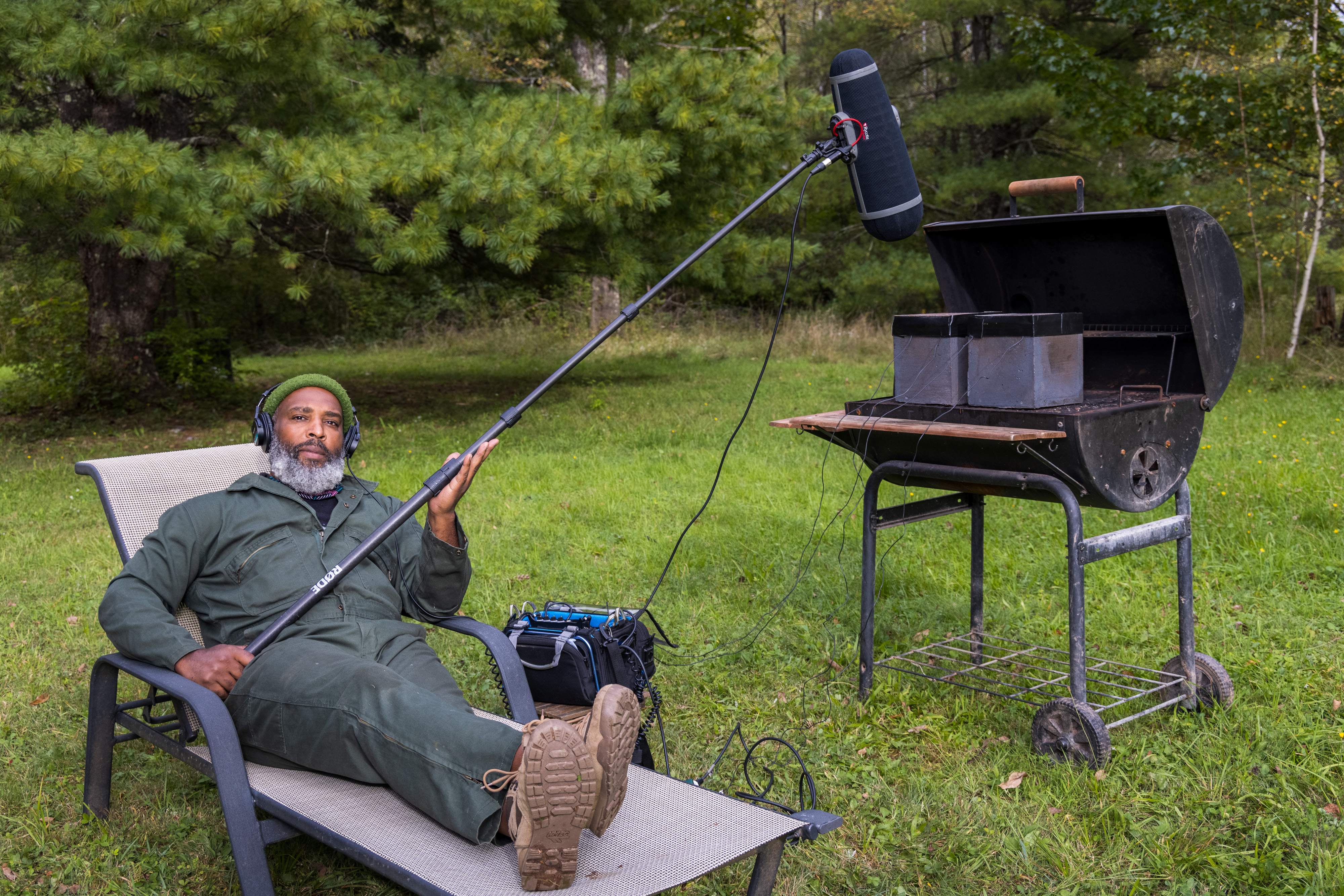 Hosted by Kieran Riley (Monday); Randall Martin, Kim Singletary (1st, 3rd Tuesday); Randall Martin (2nd, 4th Tuesday); a rotating collection of hosts (Wednesday); Tom DePietro, Selha Graham (Thursday); Tom Roe (Friday, Saturday); Azouke Legba, Carline Murphy (Sunday).
This broadcast features new work created by Wave Farm artist-in-residence, Ricardo Iamuuri Robinson. Writes Robinson, "BLACKBODY, WHITE NOISE is an experimental radio art composition. For an entire week I have collected sounds using two vacant cast iron cubes and sound reproduction technology. Each structure bears a single hole (a Blackbody) allowing sunlight to penetrate and radiate throughout the interior space. During the course of the residency I have recorded thermal conduction, movement and ambience. I manipulated the collected data to compose a sonic relationship with excerpts from La'Vender Freddy's Sunscreen Conspiracy project. The title Blackbody White Noise is inspired by Frantz Fanon's highly acclaimed literary work, "Black Skin, White Mask." This project has set out to reveal and translate a correlation between the life of the Sun and the struggle against forces determined to destroy it. This meditation will articulate a common narrative of conflict and leave it up to the listeners to reimagine a new future inspired by a new solar language."
The show features local news, interviews with community leaders and personalities, a rundown of local and regional events, weather updates, and more about and for the community. The show is a place for a community conversation about issues, with music, and more. Saturday the emphasis is more on radio art, and art on the radio. Unlike shows by individual programmers on the station, the "WGXC Afternoon Show" is considered partially station-run. The Wednesday show calls itself the "Drive-Time Show" and Sunday's is "Li Le, Le Tan."