WGXC-90.7 FM
Audio Buffet:
Listening In the Dark Radio Art Party
Feb 09, 2022: 10pm - 11:59 pm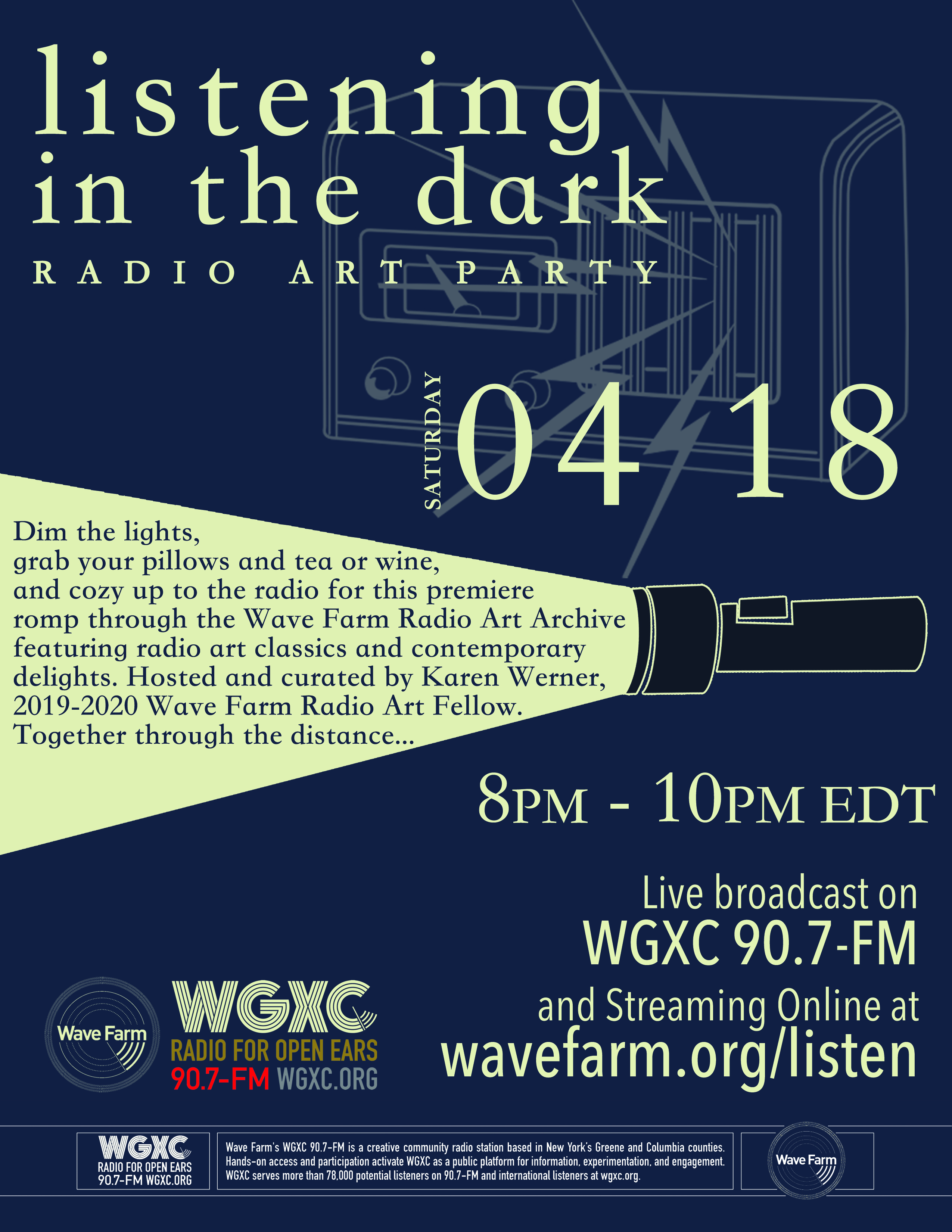 Produced by many contributors.
Dim the lights, grab your pillows and tea or wine, and cozy up to the radio for this premiere romp through the Wave Farm Radio Art Archive featuring radio art classics and contemporary delights. Hosted and curated by Karen Werner, 2019-2020 Wave Farm Radio Art Fellow. Together through the distance...
Works included:
Hymn by Anna Friz, Absolute Value of Noise, and Glenn Gear
Leiyla and the Poet by Halim El-Dabh
Qualia (excerpt) by Charo Calvo
Spirit of Ecstacy Racing Car Opera by Åke Hodell
Breathing Room by Hildegard Westerkamp
Imperfect Breath by Anna Friz
Earth Police by Leonard Fisher
Penser Avec Les Mains by Tetsuo Kogawa
Memories of Zarah by Janete El Haouli and José Augusto Mannis
HP Show: The Land of Science (excerpt) by Hank Bull and Patrick Ready
Music in Marble Halls by Tony Schwartz