WGXC-90.7 FM
Extra Webstream:
John Cage Mycology Day, A Mycomacromicrocosm
Oct 07, 2018: 1pm - 6pm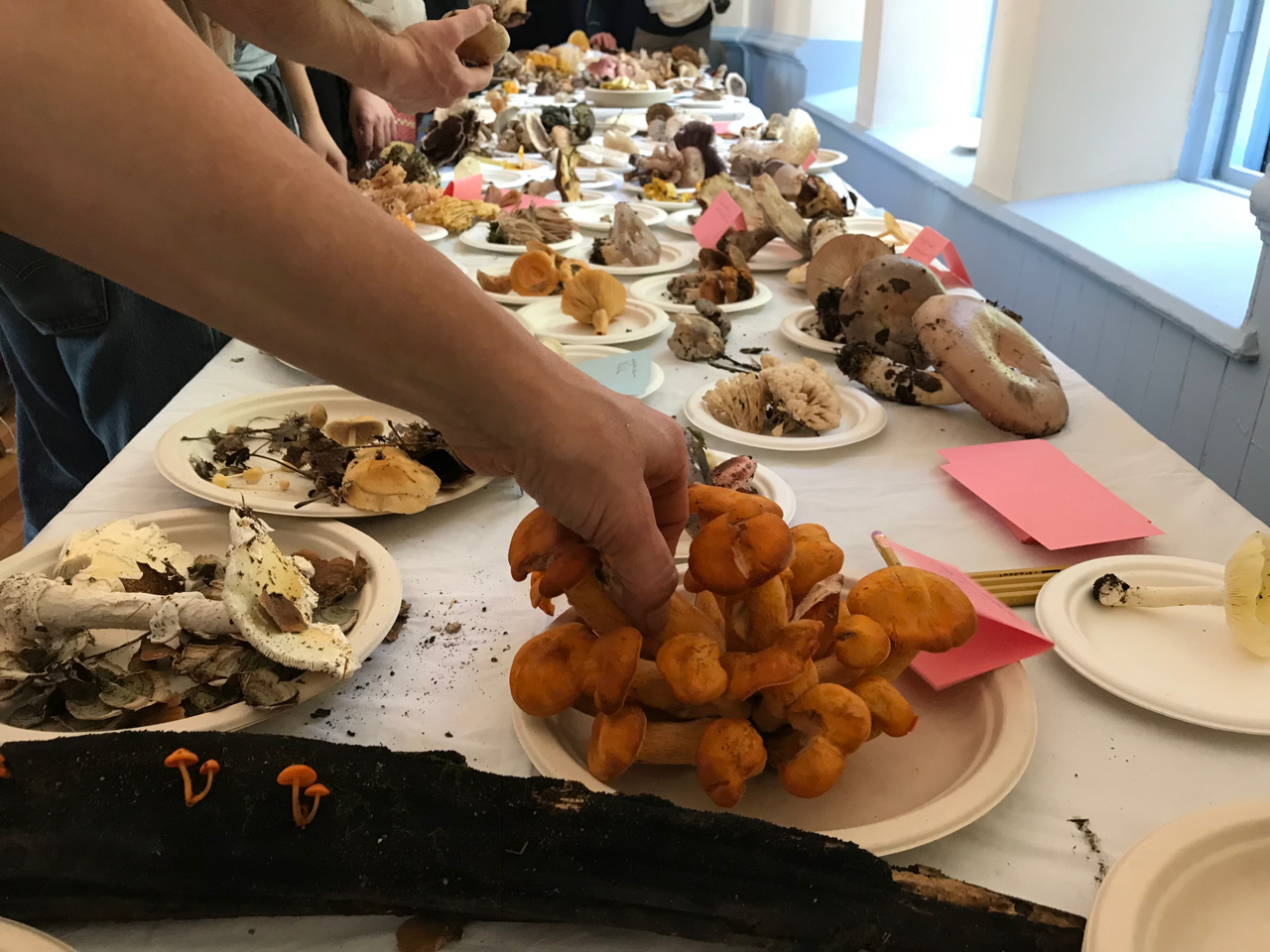 John Cage was an enthusiastic mycologist who expressed his interest in fungi in his music, his text compositions, and his visual art works, as well as in his lifelong mushroom collecting and identification activities. Organized by the John Cage Trust, this one-day event, featuring a mushroom walk and afternoon presentations, will celebrate Cage's passion for mushrooms and his multifarious contributions to mycology. It will also offer a guided exploration of the mycological riches to be found around the geographical home of the John Cage Trust at Bard College.
Wave Farm is pleased to present this special live webstream (with subsequent broadcast on WGXC 90.7-FM). (Please note that physical attendance registration for this event is now full.)
Afternoon presentations, introduced by Laura Kuhn (Director, John Cage Trust) and emceed by Britt Bunyard (Editor, Fungi Magazine). Presenters and presentations: David Rose, "John Cage in the History of Mushroom Enthusiasm;" Paul Sadowski, "Three for a Waltz;" Britt Bunyard, "Fungi Synecdoche [A Hidden World];" George Quasha, "Talking Mushrooms: Mycopoiesis/Mycopoetics;" Seth Chrisman & Laura Kuhn, "From Whence Do Budding Mycologists Come?."