WGXC-90.7 FM
Weekend in review
Jul 27, 2015 12:02 am
Some of the stories that made the news Fri., Jul. 24 through Sun., Jul 26
Nina Schutzman reported in The Poughkeepsie Journal
 a single-engine plane crashed just after takeoff Sat., Jul. 26, west of  the Dutchess County Airport, off Jackson Road in Wappingers Falls. The pilot and a passenger, residents of Florida, were on their way to Vermont and had just stopped at the airport to refuel. There were no injuries.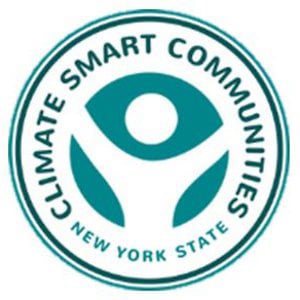 Emilia Teasdale reported in the Columbia Paper
the town of Chatham is now a Climate Smart Community, embracing a state program that offers guidance about energy efficiency and green technology. The goal of the program "is to reduce greenhouse gas emissions and save taxpayer money through climate-smart actions that improve energy independence, economic vitality and resiliency to extreme weather." As a Climate Smart Community Chatham is now eligible to receive funding for select projects.
Rick Karlin reported at Capitol Confidential
the state Department of Environmental Conservation is launching its fourth annual Asian longhorned beetle watch. The invasive species poses an ongoing threat to the state's trees and forests. Under the program, pool owners are asked to examine what they find when they clean their pools, take pictures and then notify the DEC if they find the beetles, which apparently can end up in people's pools. The survey takes place this time of the year when the beetles are expected to become adults, emerge from the trees they are infesting and become active outside those trees. Asian longhorned beetles have caused the death of hundreds of thousands of trees across the U.S., particularly maple trees in New York City, on Long Island, in New Jersey, Chicago, Worcester, Mass. and Clermont, Ohio. Information on ALB and the pool survey can be found at 
www [dot] DEC [dot] NY [dot] gov
.
Robert Caims reported at the Watershed Post
Delaware County will soon have a full-time prosecutor for Driving While Intoxicated, or DWI, cases following the county board of supervisors' decision to create the position last week. The STOP-DWI Coordinator Scott Glueckert said DWI conviction rates in the county have been declining. He said defense attorneys have become more aggressive in battling DWI charges in recent years as the consequences of a conviction have become more severe. Glueckert said having a dedicated prosecutor to handle these cases will help reverse the trend. Delaware County District Attorney Richard Northrup said he welcomes the help. The District Attorney's office last year prosecuted 172 DWI cases and has prosecuted 93 so far this year.
John Mason reported in the Register-Star
the board of the Hudson Community Development and Planning Agency voted Thu., Jul. 23, not make a promised contribution to the Galvan Foundation's creation of a senior center in the former Hudson Armory building at 5th and State streets. Galvan spokesman Dan Kent said there will be no senior center in the Armory if the agency's vote to withdraw support for the project stands. HDCPA Executive Director Sheena Salvino said making the pledged $100,000 contribution would bankrupt the agency. Mayor William H. Hallenbeck Jr. has called for a re-vote at a special meeting to be held Wed., Jul. 29.
The Associated Press reported
Verizon workers in nine states, including New York, have voted to go on strike if necessary over a contract dispute. At a rally held Sat., Jul. 25, the Communications Workers of America announced that 86 percent of Verizon workers who voted in a recent poll backed strike action if required. The agreement that covers workers for Verizon's wireline business expires at midnight, Aug. 1. The unions say the telecom giant is demanding that workers sharply increase their health care contributions and make concession on pensions.