WGXC-90.7 FM
Saturday on WGXC
Dec 01, 2012 12:01 am
[caption id="" align="alignleft" width="303"]
Silent Isle at Spotty Dog Books & Ale. Photo from Liv Carrow's Facebook feed.[/caption]free103point9 Online Radio broadcasts transmission art, radio theatre, interesting sounds, free jazz, creative composition, acoustic ecology, noise, and other experimental works every day of the year, and between midnight and 6 a.m. ET (-4 GMT) and all day Saturdays is simulcast live on
WGXC
90.7-FM in the Hudson Valley in New York in the United States. Today, December 1, tune in the following:
Tune in for these special broadcasts in December, 2012:
Sat., Dec. 1
Midnight: News on FCC's new low-power FM rules.
12:05 a.m.: Silent Isle and The Twins of El Dorado's live sets from the Spotty Dog Books & Ale in Hudson, Fri., Nov. 30.
4 a.m.: "What's the Frequency, Kenneth" Holiday episode.
5-7 a.m.: "Shortwave Hours"
7 a.m.: "Saturday Morning Serial: December"
8-10 a.m.: "Open Air" Matt Bua hosts live from Catskill Community Center.
11 a.m.: "Framework: Ernst Karel"
Noon-2 p.m. "Bitstreams" Recordings of sound works from the exhibition at the Whitney Museum of American Art, March 22-June 10, 2001. Works by Jim O'Rourke, Marina Rosenfeld, Andrea Parkins, Pamela Z., Elliot Sharp, Gregory Whitehead, Ikue Mori, Brian Conley, and Brandon LaBelle are included.
[caption id="" align="alignright" width="268"]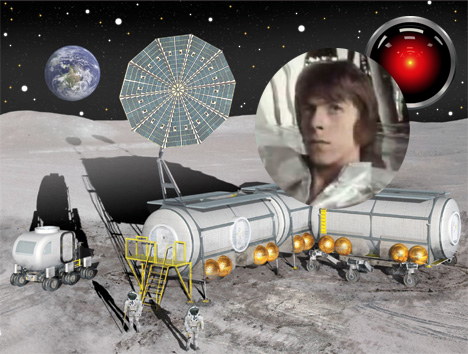 Human Machine from Max Goldfarb is on at 3 p.m. every Saturday.[/caption]3 p.m.: "Human Machine: Outer Space Architecture" Hosted by Max Goldfarb.
4-6 p.m.: "Saturday Afternoon Show: Frédéric Acquaviva" Live from Wave Farm, Tom Roe hosts the composer before his show later tonight from Deep Listening in Kingston, NY, live on free103point9 and WGXC.
6-7 p.m.: "FCC Open Meeting: LPFM" The Federal Communications Commission announces rules and application windows for folks to apply for low-power FM community radio stations.
7 p.m.: possible live Hudson "Winter Walk" broadcast from Dan Seward.
8 p.m.: "Under the Radar" Live broadcast from Deep Listening Space, Kingston NY. An intimate and cozy evening with composer Frederic Acquaviva and mezzo-soprano Lore Lixenberg. Hosted by Pauline Oliveros.
Tune in for these special broadcasts throughout December, 2012:
Sat., Dec. 8
7-9 p.m.: "Stone Symposium" Catskill-based artist Matt Bua hosts a moderated talk about the northeast's collection of "ancient stone works with unknown origin." Guests and location in Athens or Catskill in Greene County to be announced soon.
9 p.m.: "Turning the Dial the Night John Lennon Died" This show will tune in New York City radio the night the former Beatle was shot (from a WFMU recording, and other YouTube postings), and other solo works and Beatle songs. This show also plays an excerpt of Howard Cosell announcing the news during "Monday Night Football."
Wed., Dec. 12
Midnight- 2 a.m.: "Marconi Night" Guglielmo Marconi tuned in three clicks on Dec. 12, 1901, using a 152.4-metre (500 ft) kite-supported antenna for reception, to receive at Signal Hill in St John's, Newfoundland (now part of Canada) signals transmitted by the company's new high-power station at Poldhu, Cornwall in the UK, for the first transatlantic wireless communication. This evening we will tune in to Marconi tributes, performances, inventions, and ideas. Tributes include Neptune's "Marconi's Belief," radio dramas starring Marconi as a character, and Marconi-inspired performances.
Sat., Dec. 22
Midnight- 4 a.m.: "Until the End of the World" Live coverage as the Mayan calendar turns a new page.
8-10 a.m.: "Open Air: Call-In on the Day After the End of the World"
Mon., Dec. 24
Midnight- 2 a.m.: "The 3rd Annual Spotty Dog Christmas Carol Concert" Rebroadcast from Sun., Dec. 23 live webcast from Spotty Dog Books & Ale in Hudson, NY, with Brian Dewan, Liv Carrow, and others.
Sat., Dec. 29
Various year-end programming including specials on John Cage and the 100th anniversary of his birth, recorded at RPI in Troy, and Bard College in November will be broadcast.