WGXC-90.7 FM
Lodge 2016
Aug 26, 2016 - Aug 28, 2016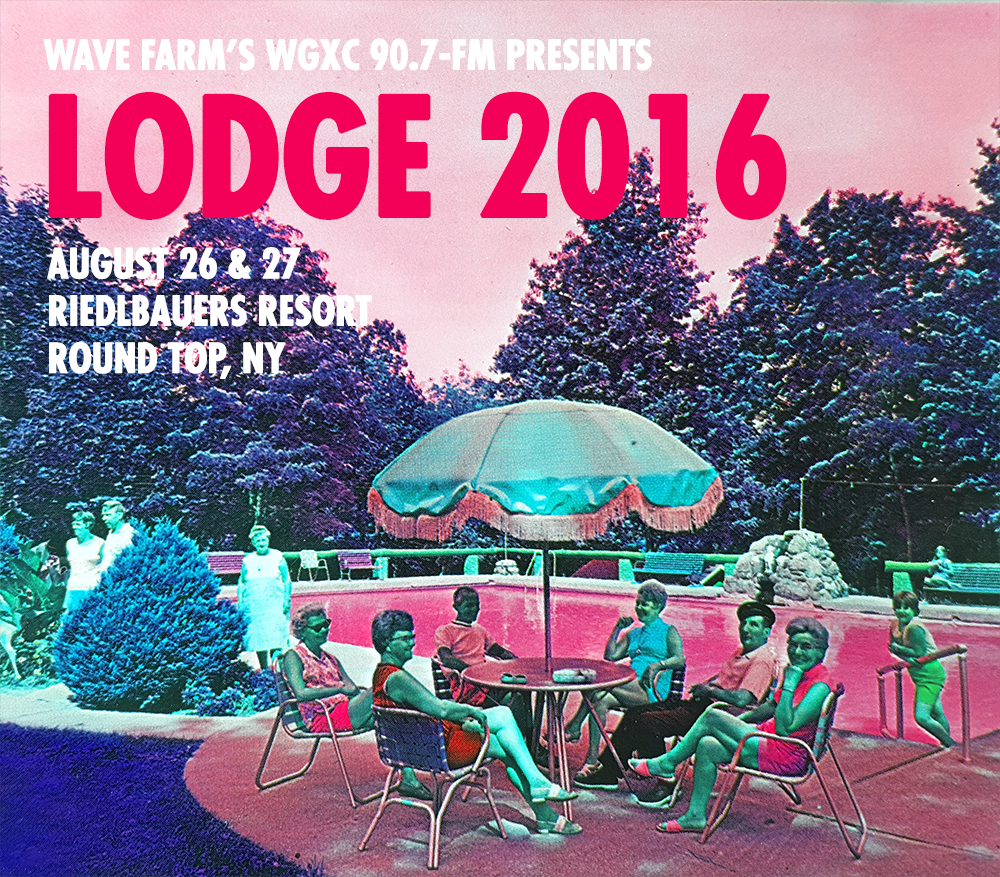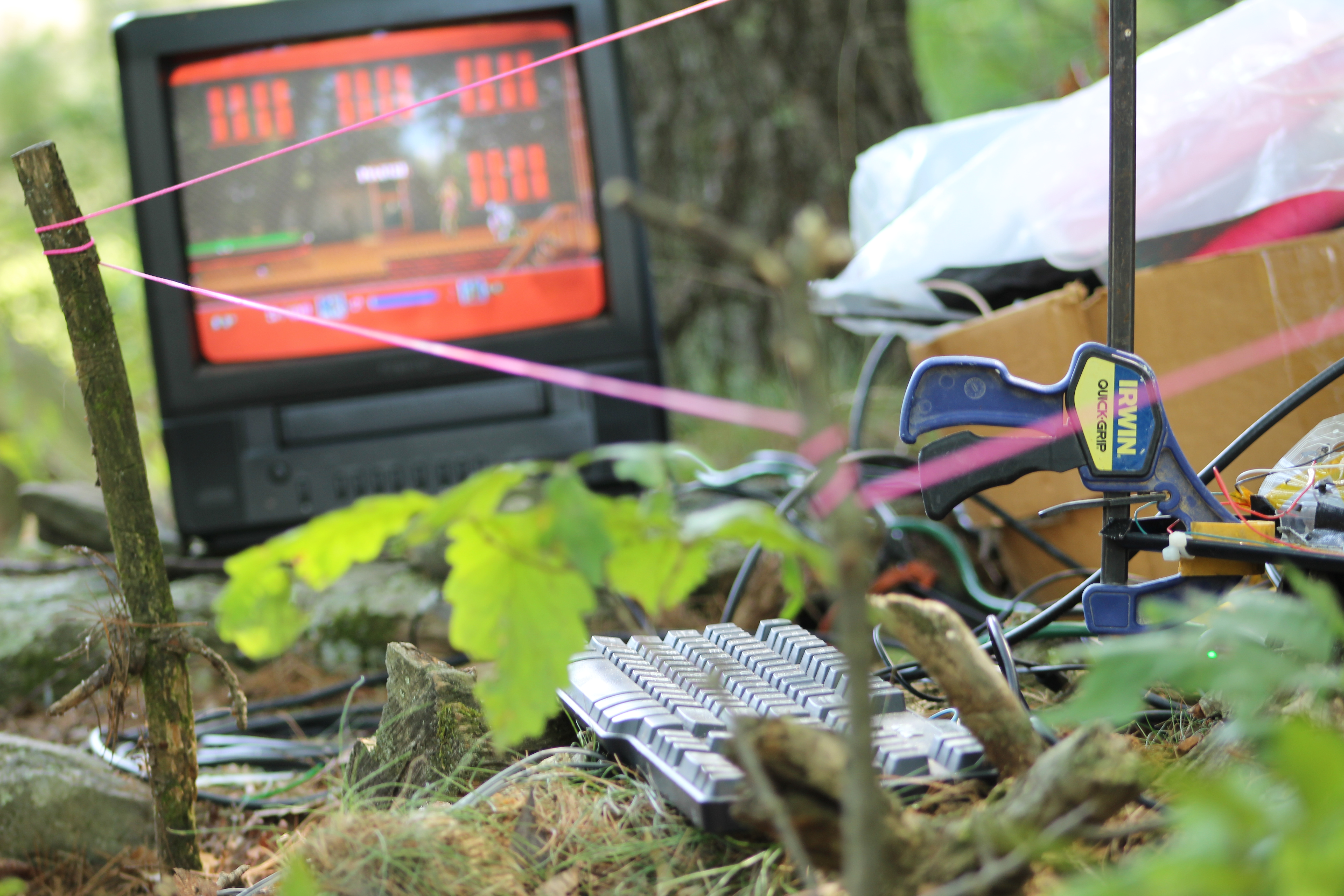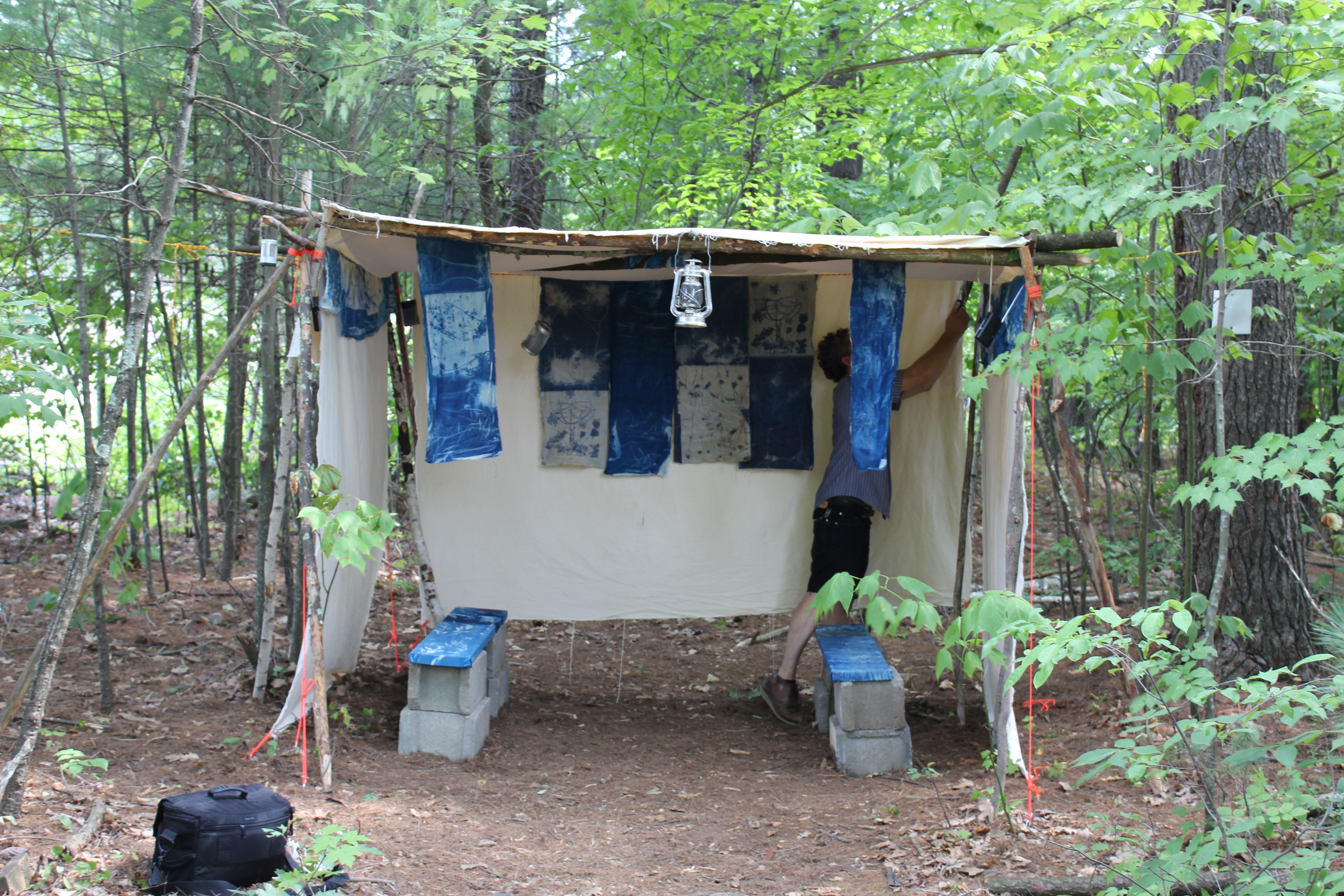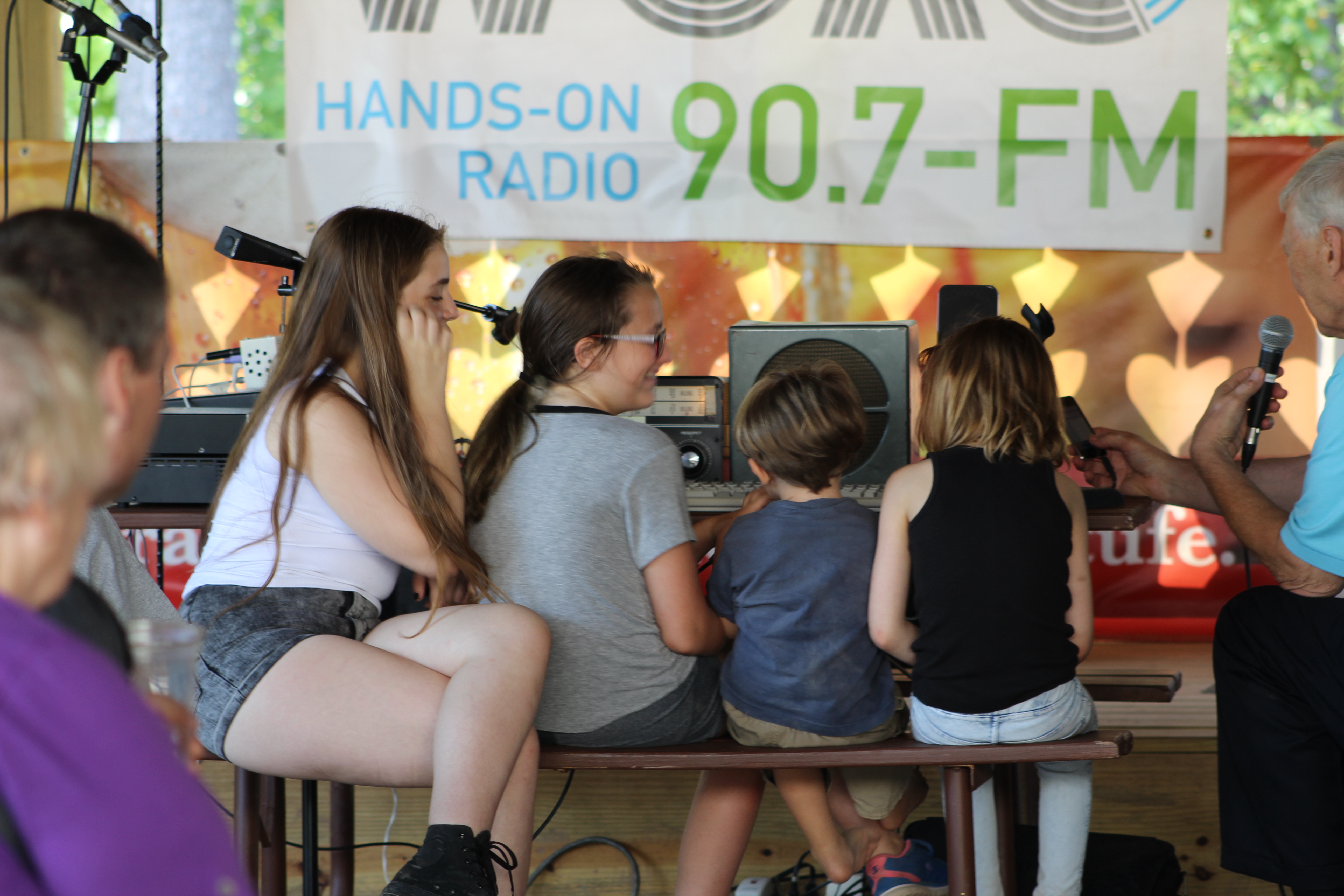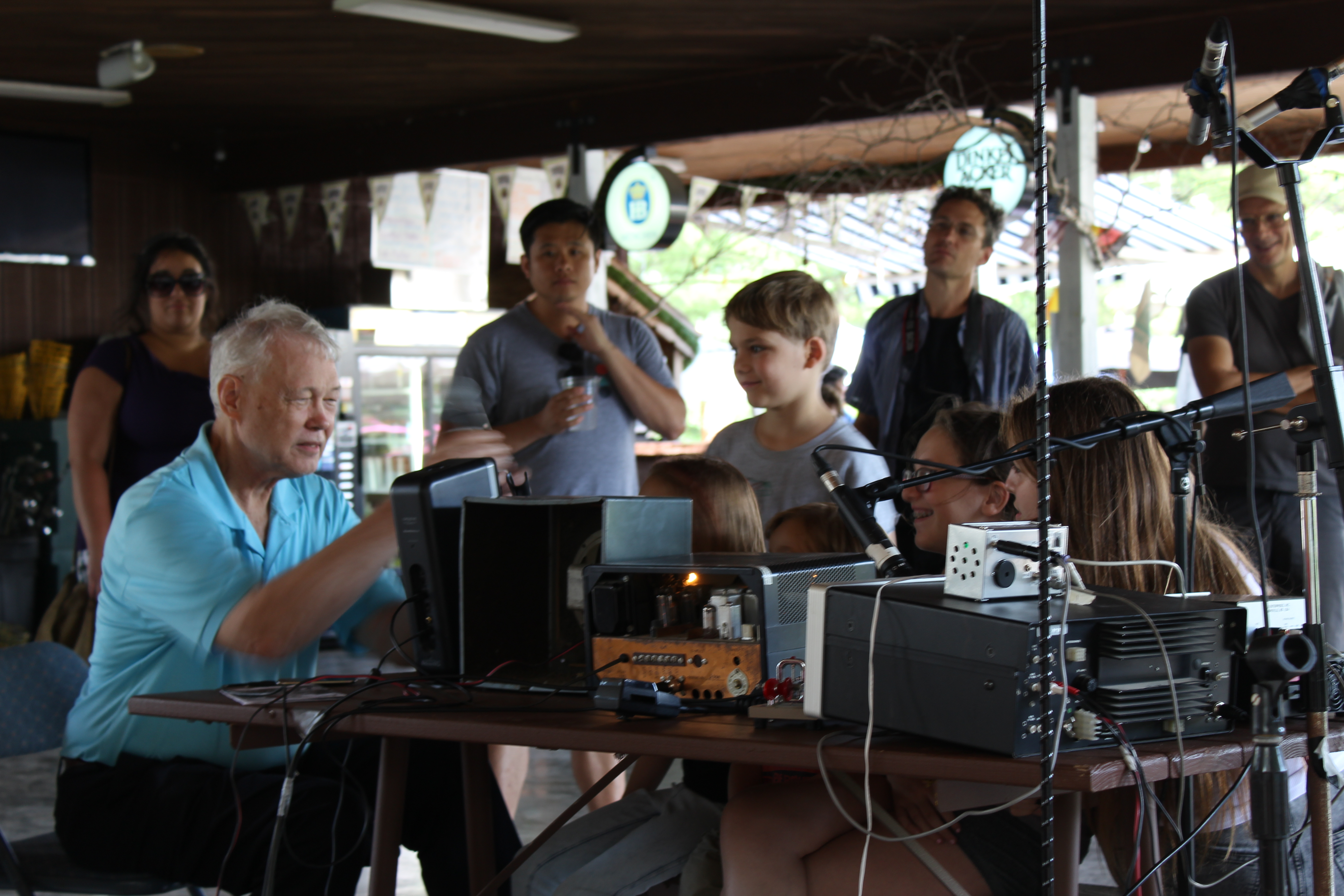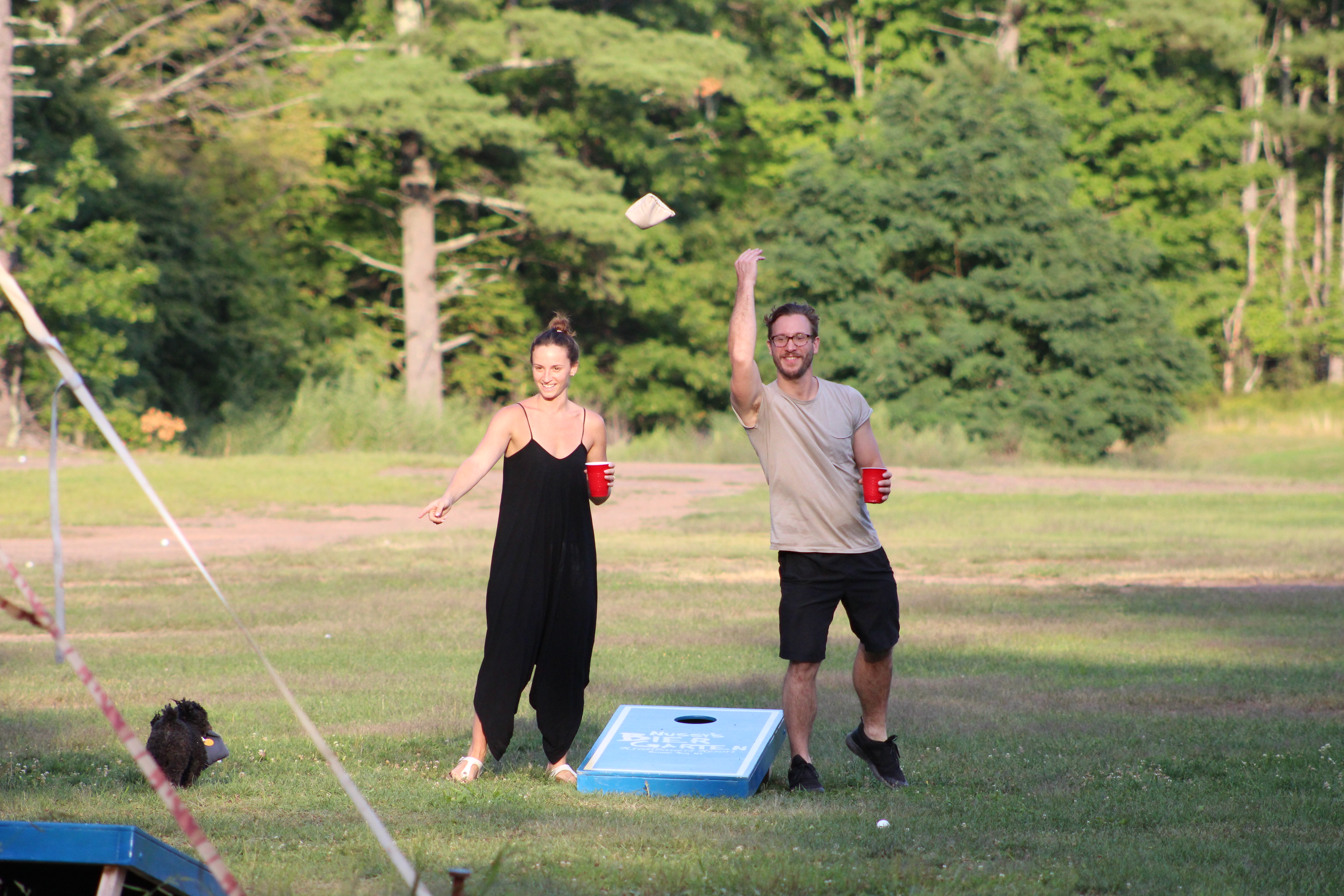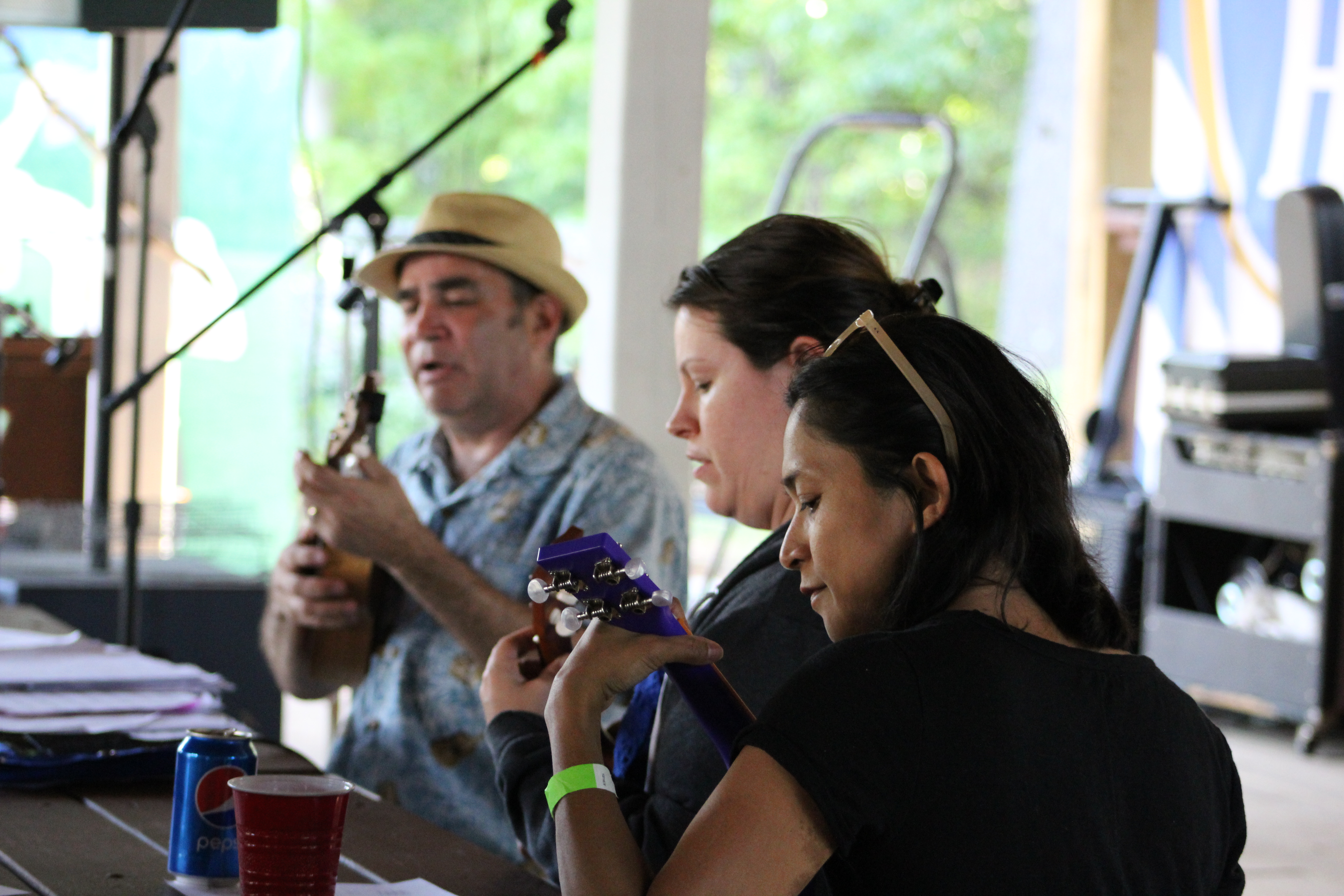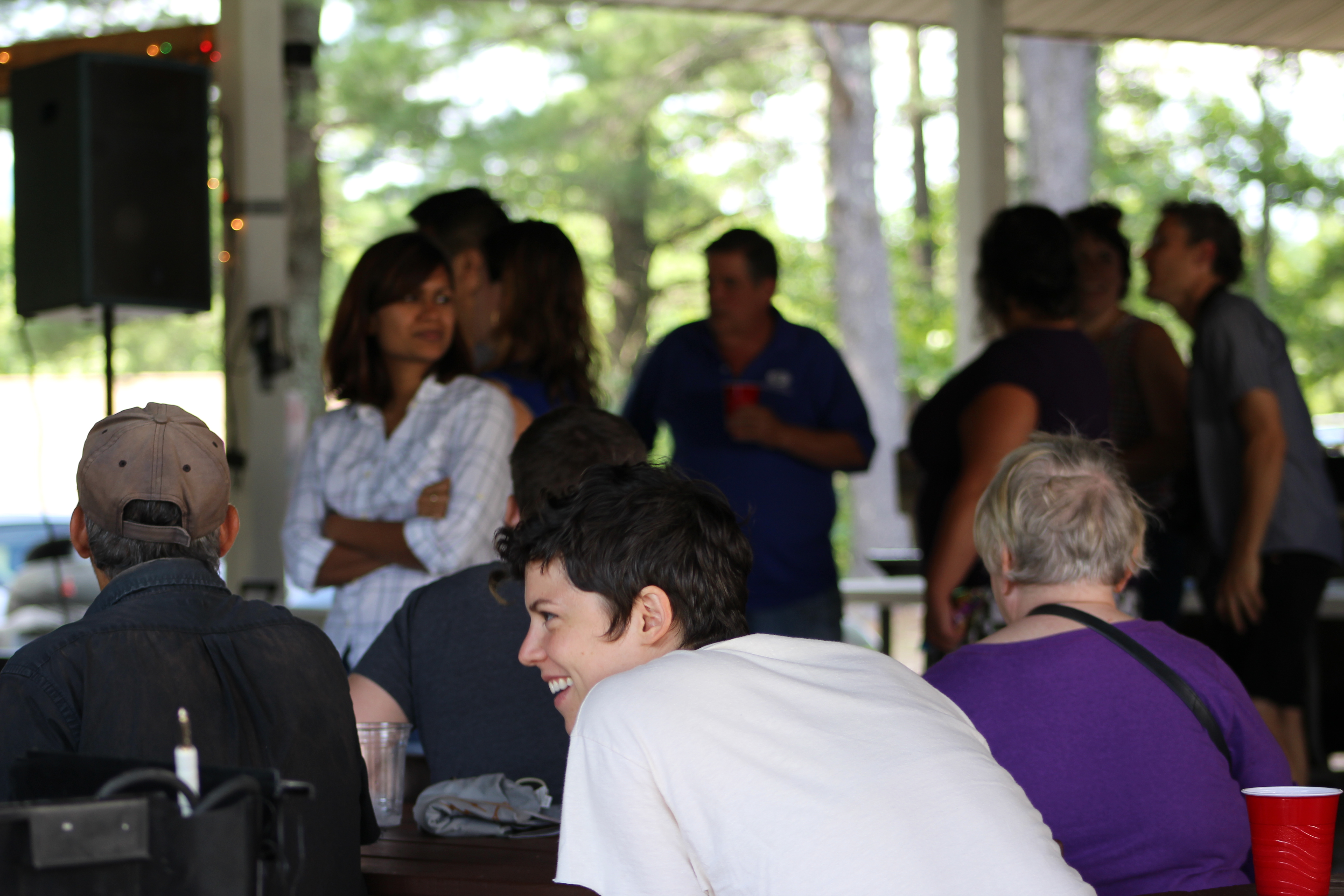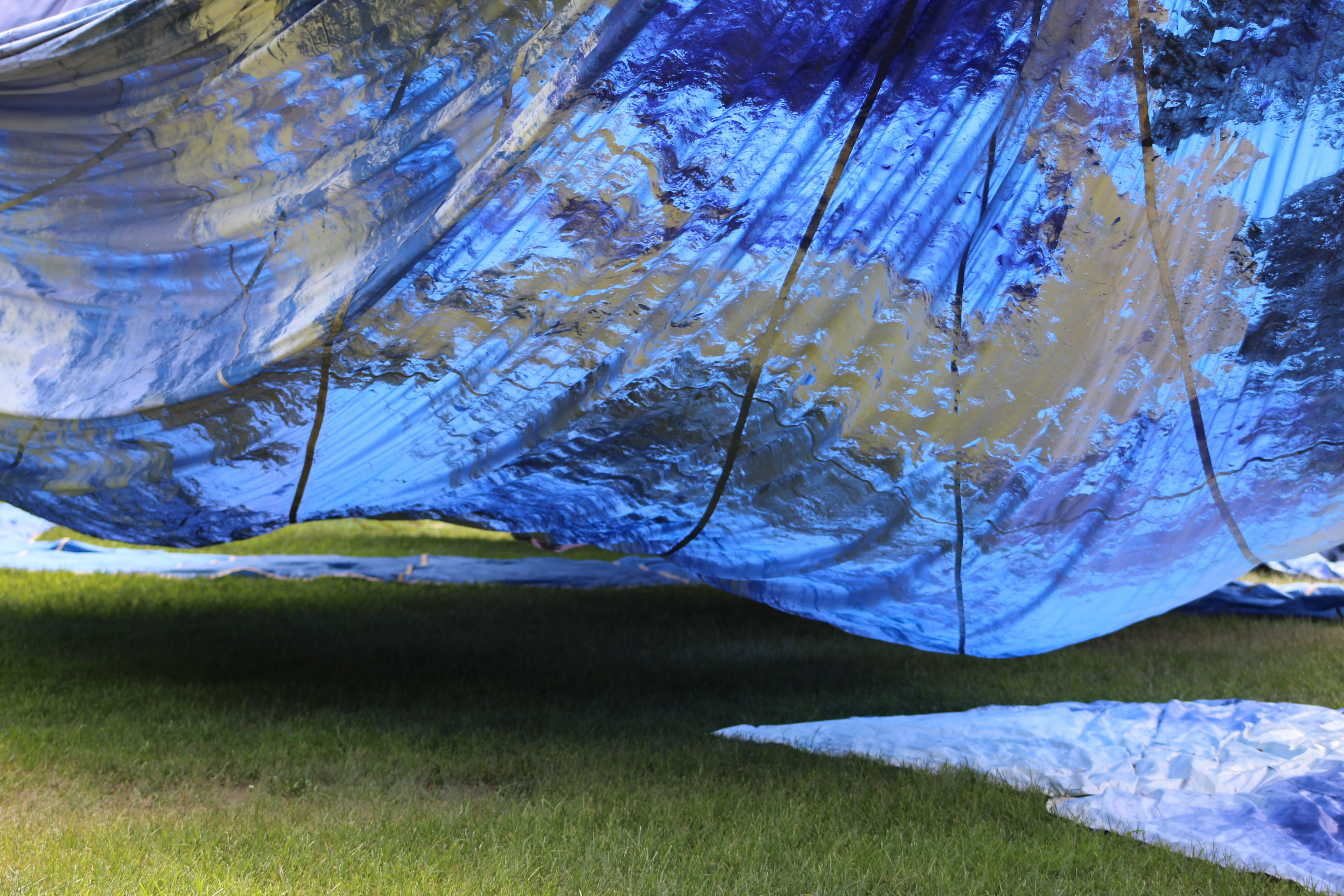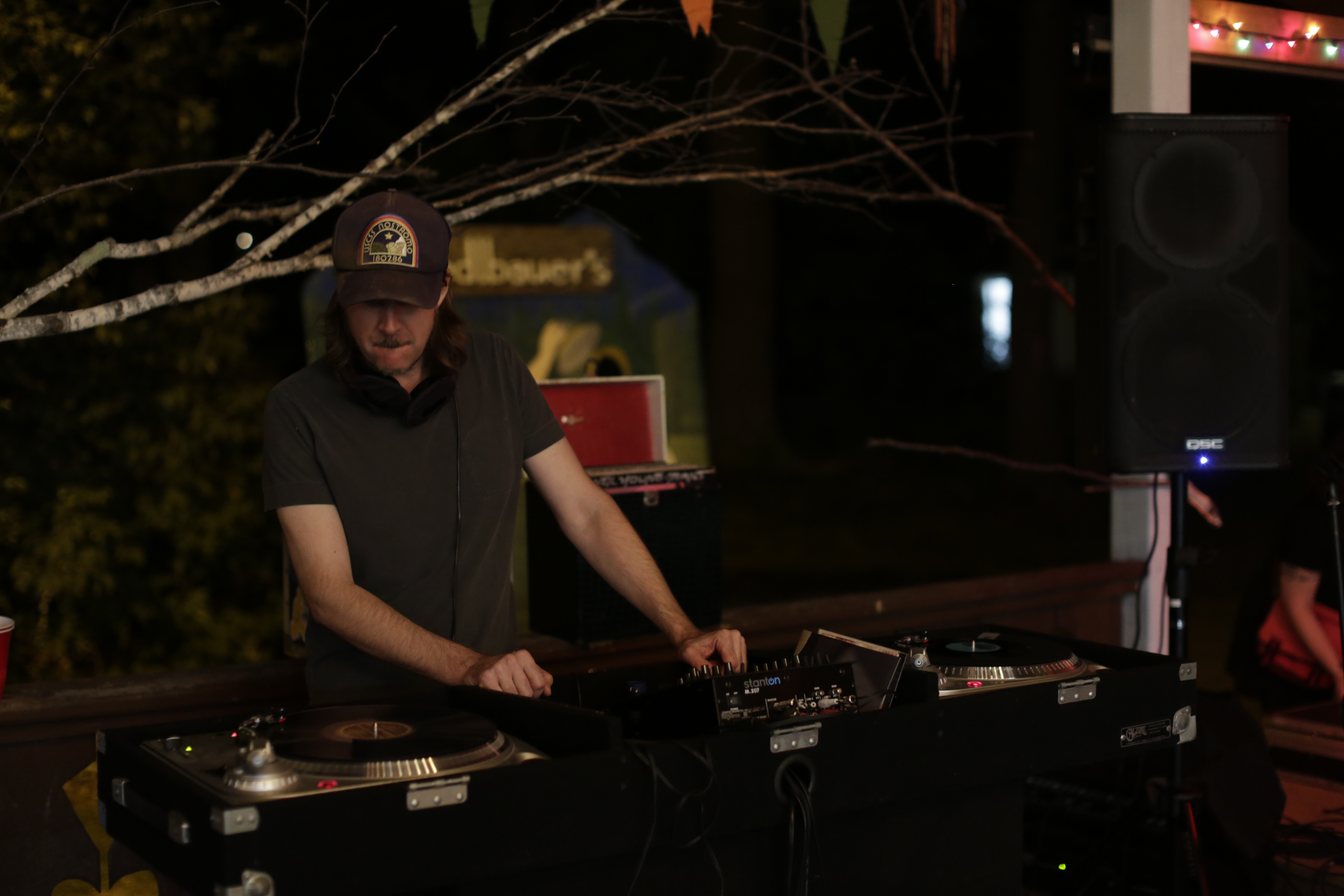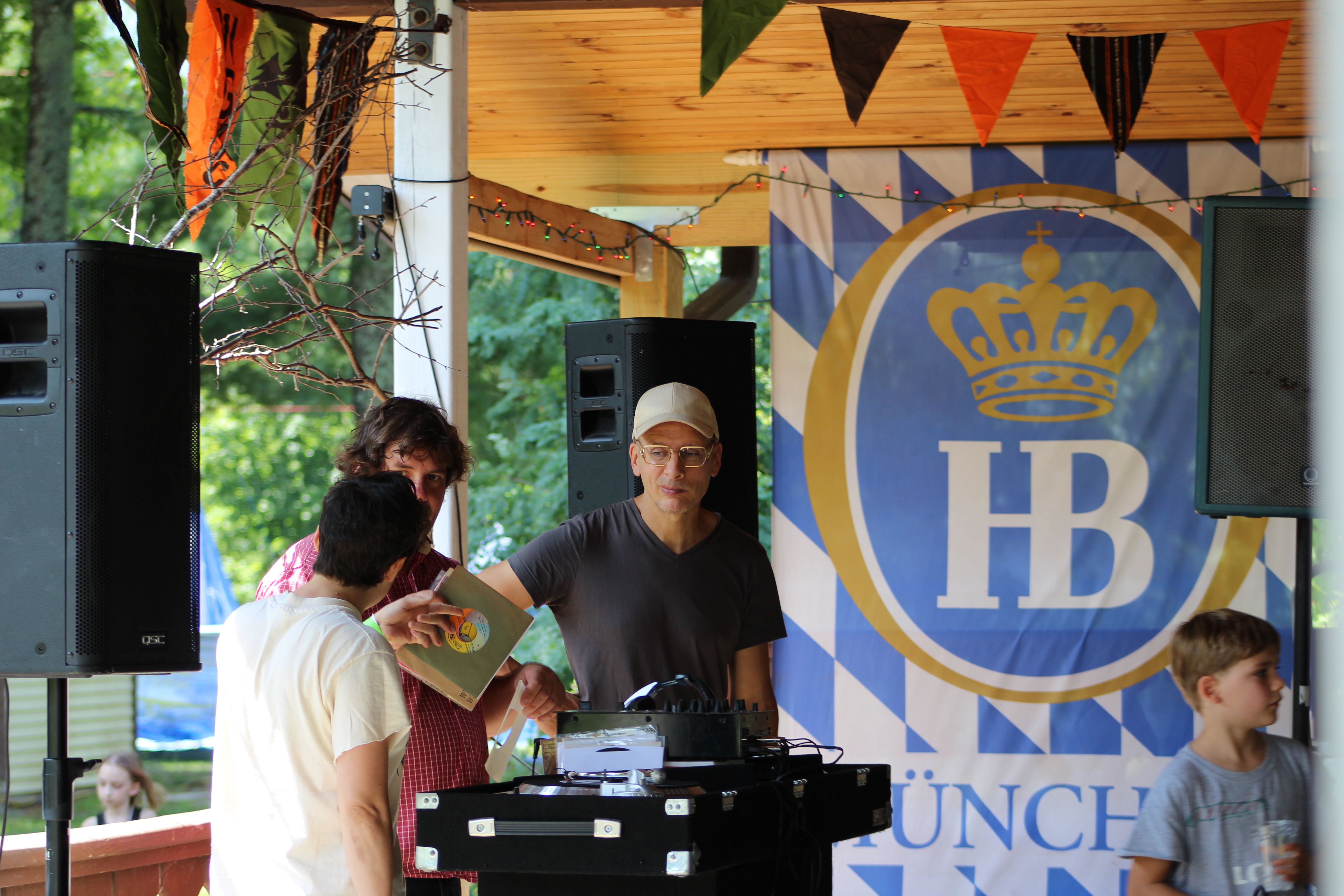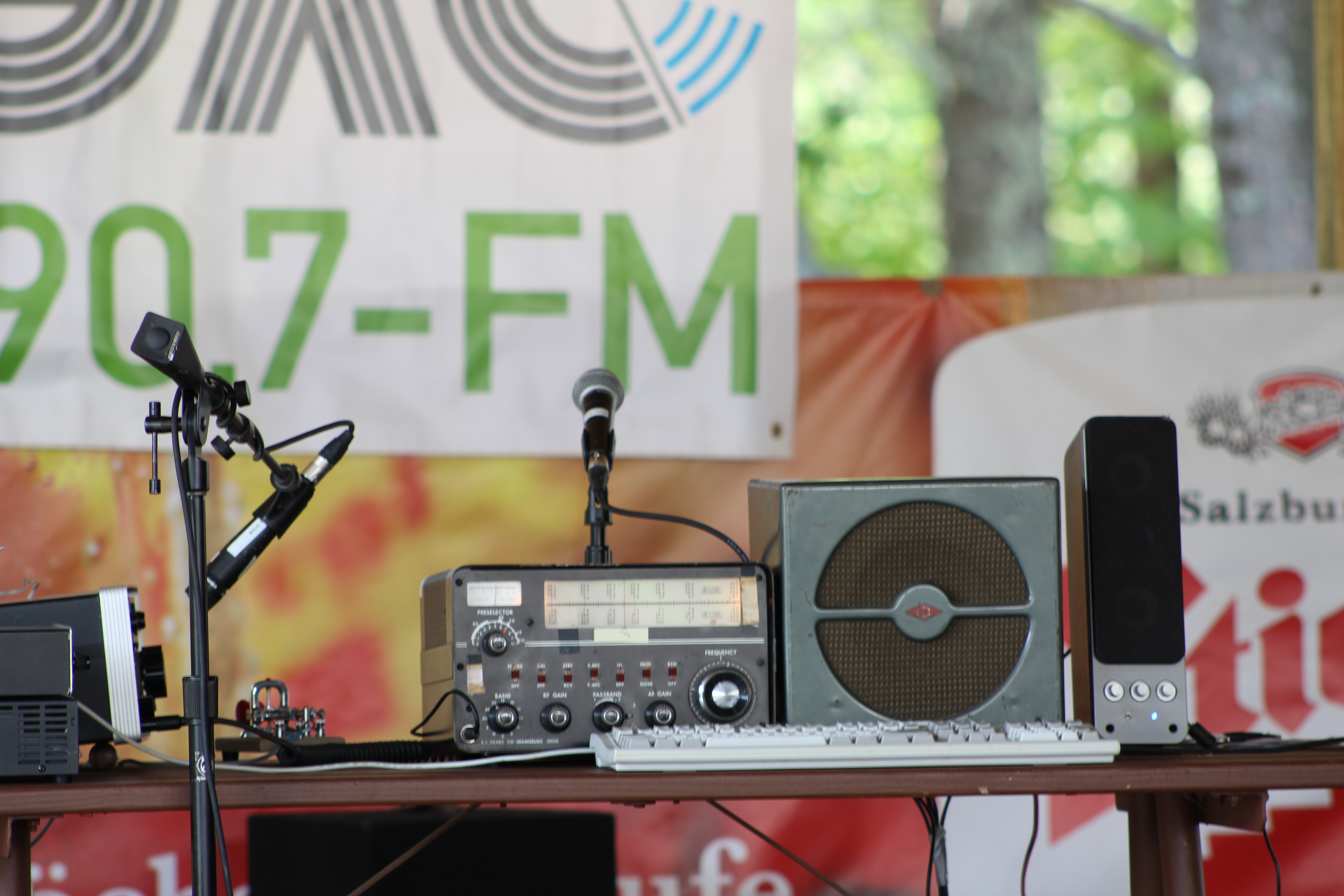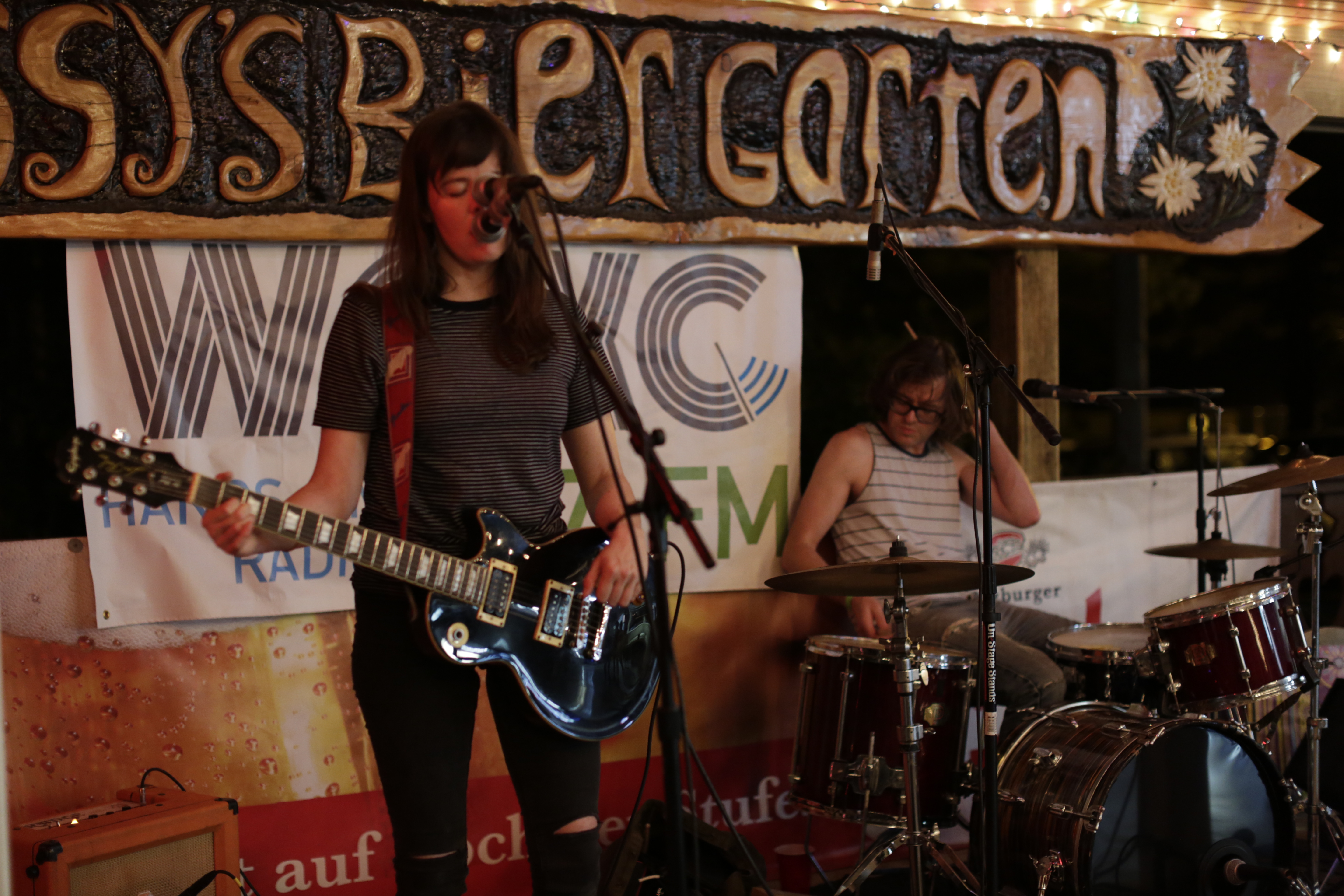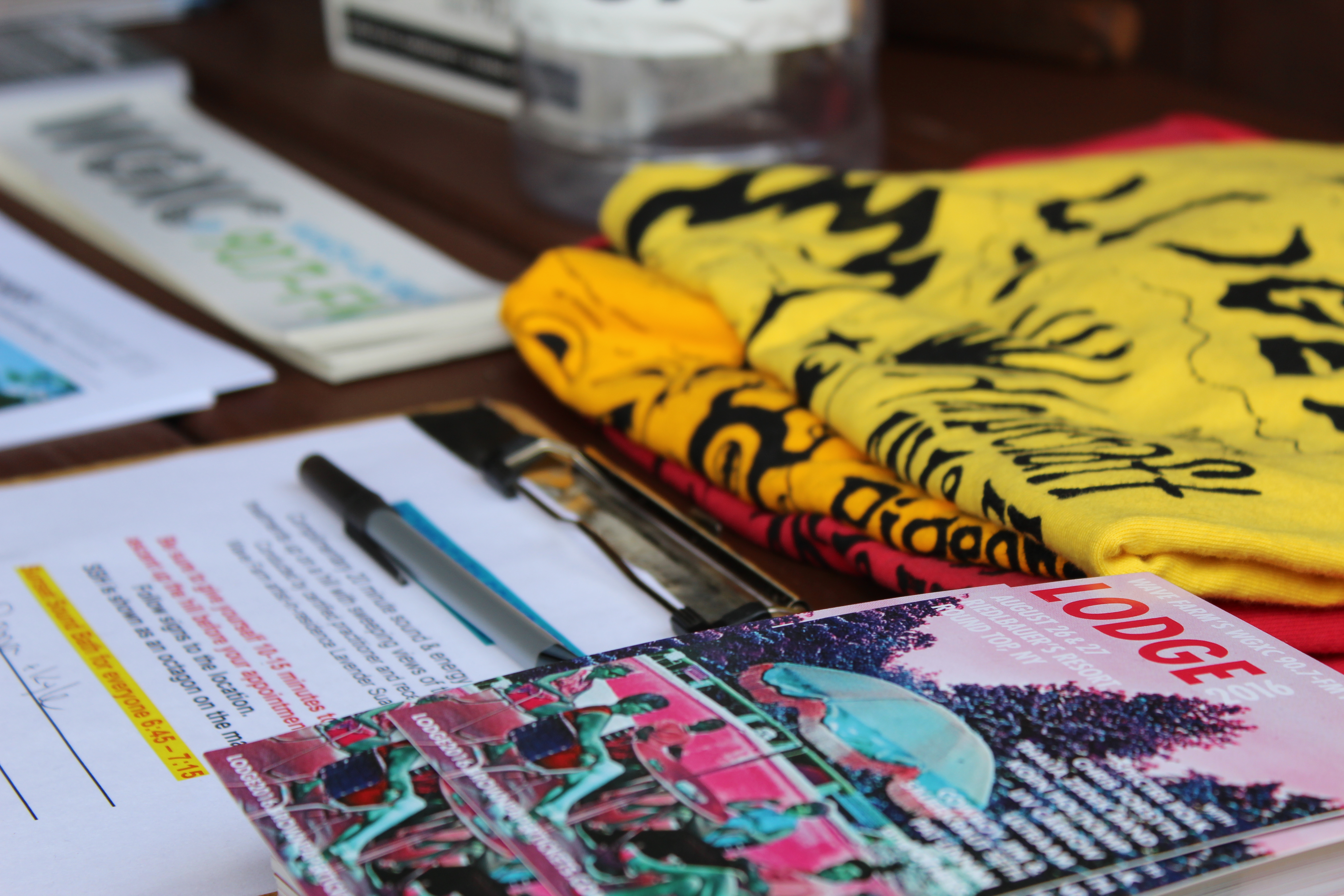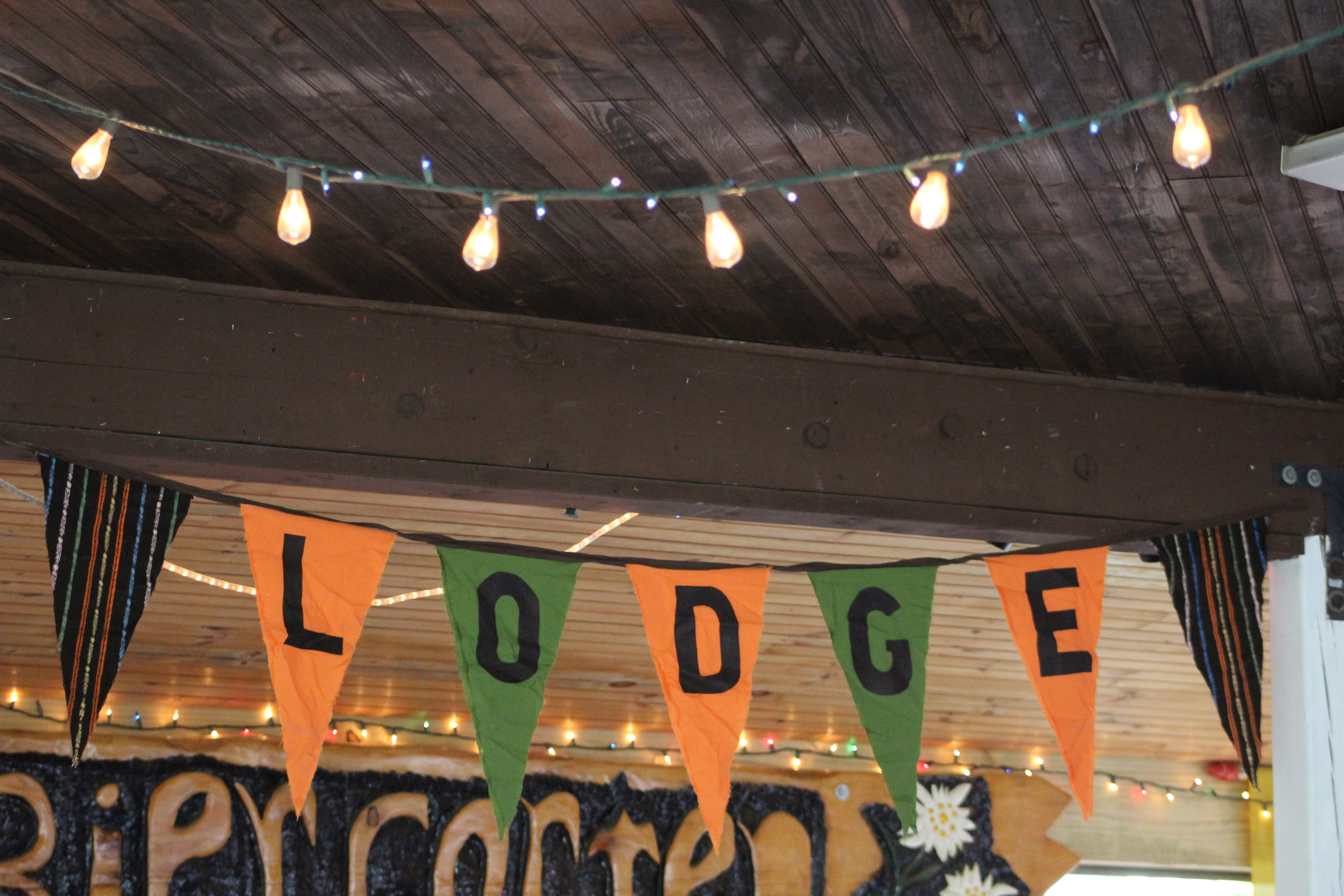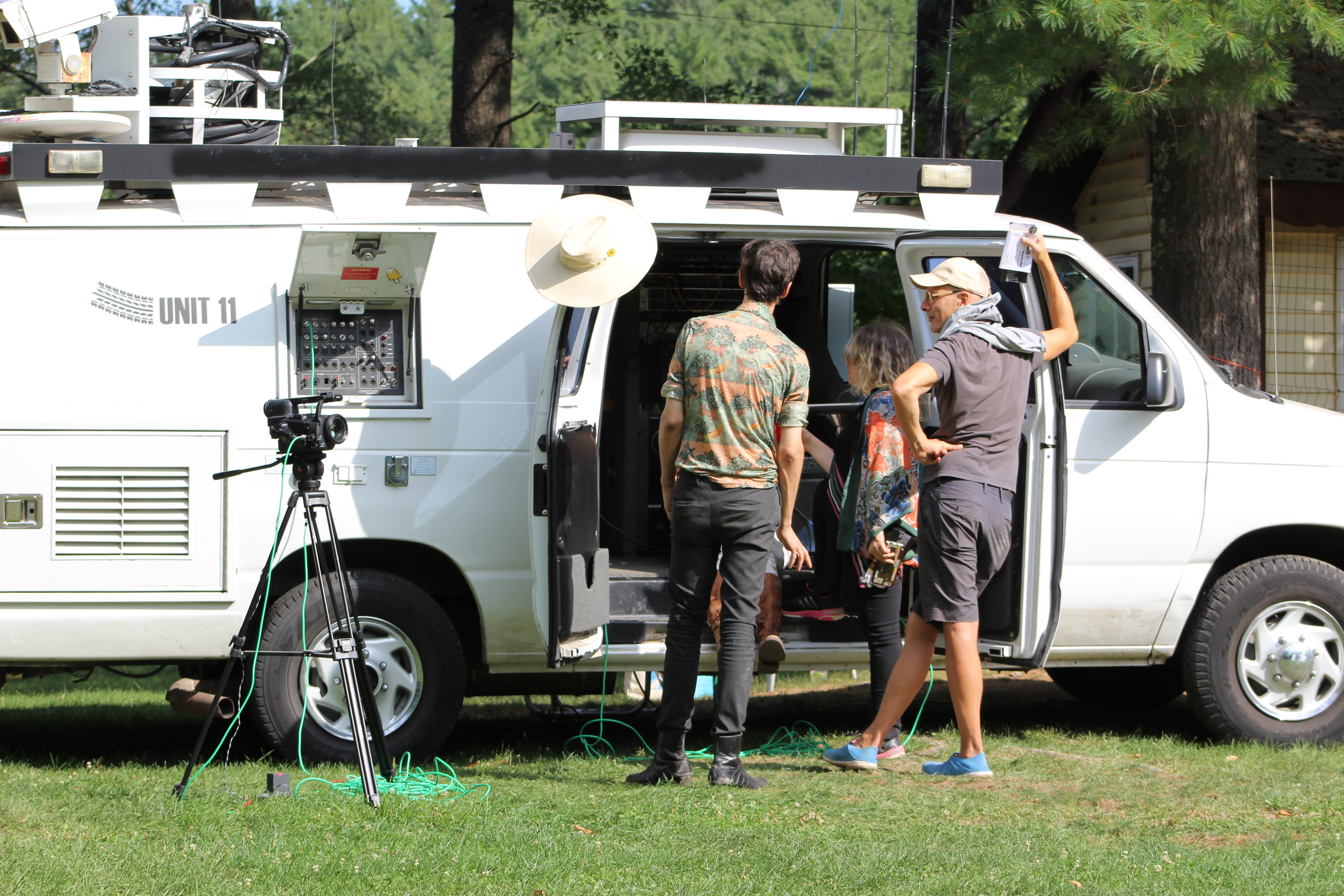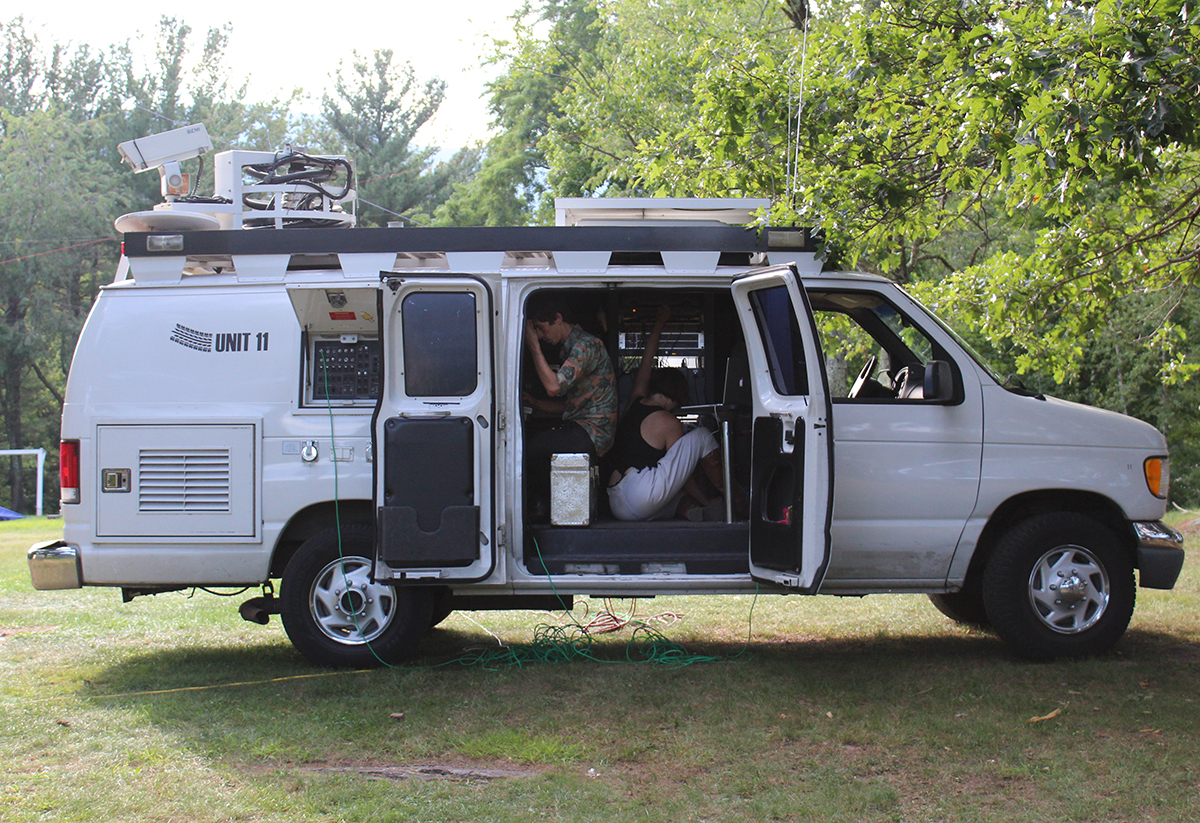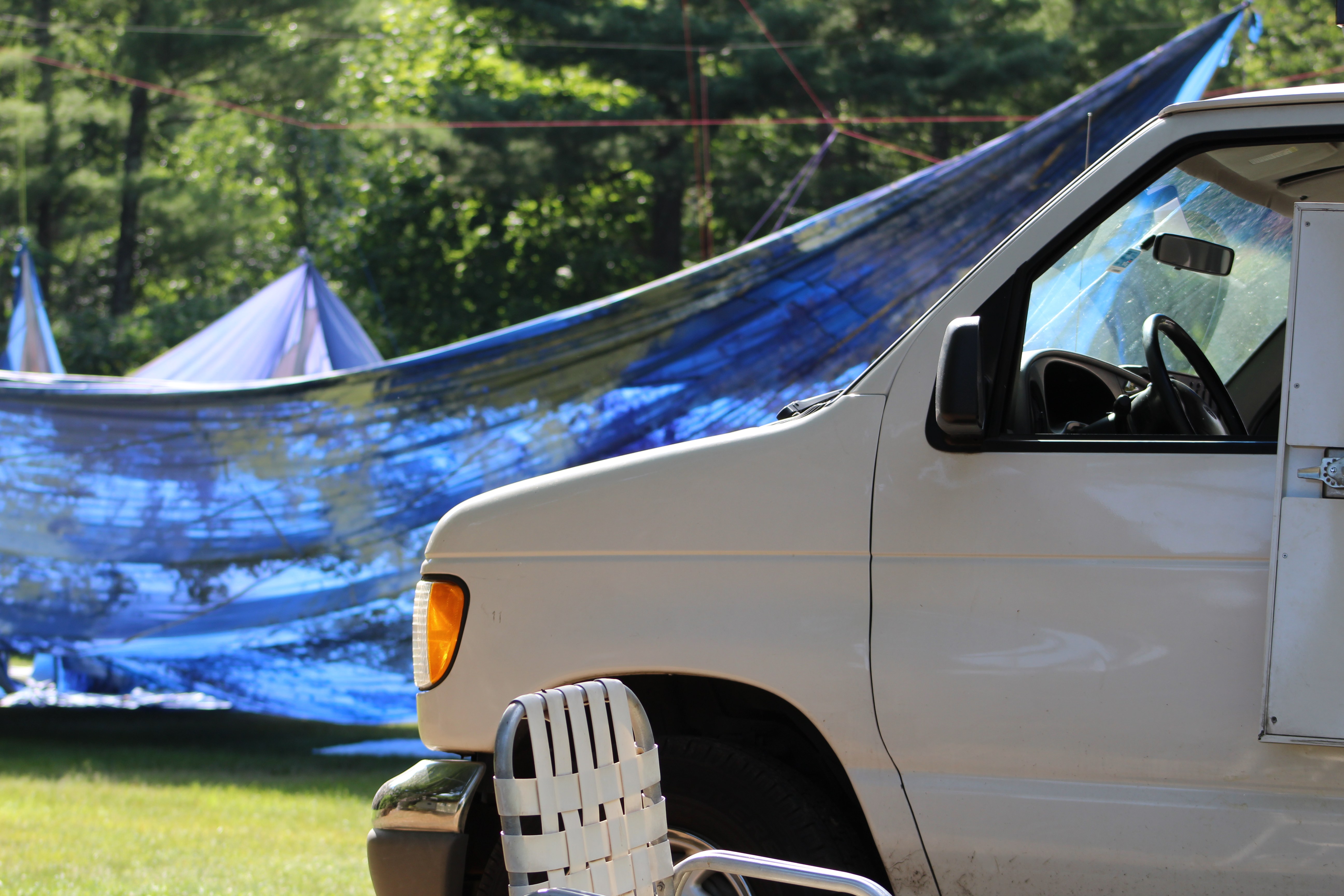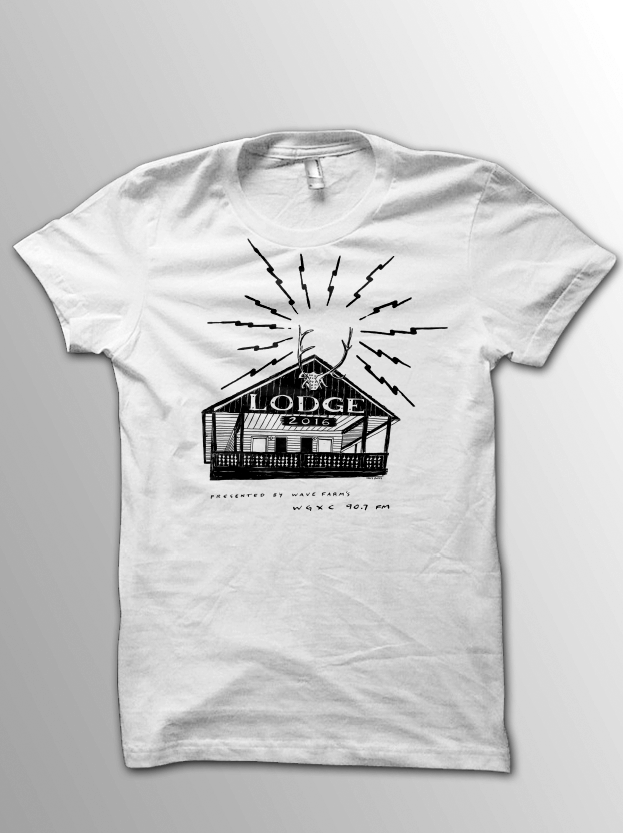 Lodge Tickets are now available at the door. Friday: $20; Saturday: $25
Schedule of Activities
Friday 6 p.m. to 10 p.m. The Roving Cowboys start the evening at 6 p.m. with old time country favorites, and a $15 per person BBQ buffet. WGXC takes over at 8 p.m. with Liv Carrow, Sauerkraut Seth & Cowboy Jim, Pat Linnan, and our own DJ Charlie Ostroskey.
Saturday noon to 6 p.m. WGXC DJs SVB, Chris Bishop, and Magic Stranger trade off on the turntables, starting at noon. All-day installations and exhibitions from: Lavender Suarez, Victoria Keddie, Bryan Zimmerman, the Catskill Maker Syndicate, Elizabeth Sciore-Jones, Koen Holtkamp, and Caiti Hawkins. At from 2 to 3 p.m., learn about amateur radio from John J. Zimmerman, a high speed Morse code operator visiting from Olathe, Kansas. From 3 to 4 p.m., a live broadcast of EchoSystem with Echo Roe and guest John J. Zimmerman. From 4 to 5 p.m., join for Uke Camp with instructors Carmen Borgia and Foggy Otis. Daytime activities are free and family-friendly.
Saturday 6 p.m. to midnight. Chris Forsyth, Ultraam, Thalia Zedek Band, Koen Holtkamp, and Magik Markers—a new addition to the line-up, replacing Spectre Folk—with DJ LunarMoss filling in the gaps.
Wave Farm's WGXC 90.7-FM is pleased to present "Lodge 2016" at Riedlbauer's Resort in Round Top, NY on Friday, August 26 and Saturday, August 27, 2016. Lodge is a Catskills getaway weekend of music, art, and radio, with proceeds benefiting non-commercial community radio station WGXC 90.7-FM. New for 2016, Lodge features two full nights of live music from Ultraam, Liv Carrow, Chris Forsyth, Cowboy Jim, Sauerkraut Seth, Nature Films, Magik Markers, Koen Holtkamp, and more. Site-specific installations, radio workshops, and crafts from local artisans will all be on display throughout the sprawling, bucolic grounds of Riedlbauer's. Early-bird weekend passes are available until July 1 for $25 atlodge2016.brownpapertickets.com. Weekend passes are $30 after July 1, as well as one-night passes. Saturday daytime activities are free to all, and a live broadcast of the event will be heard on WGXC 90.7-FM, and at wgxc.org.
Lodge 2016 kicks off at 8 p.m. on Friday, August 26 with a country and folk line-up including Sauerkraut Seth (Wiyos), Jim Wright (Hayrollers), DJ Charles Ostroskey (WGXC's The Neon and the Rain), Pat Linnan (Nature Films), and Liv Carrow. Performances and DJs begin at 8 p.m., with $15 advance Friday night tickets are available at lodge2016.brownpapertickets.com.
On Saturday, August 27, Lodge expands throughout the Riedlbauer's grounds. Activities will include a WGXC DJ round robin starting at noon; installations from Victoria Keddie, Elizabeth Sciore-Jones, Bryan Zimmerman, the Catskill Maker Syndicate, and Caiti Hawkins; therapeutic sound treatments with Lavender Suarez; the WGXC Trading Post featuring crafts for sale from local artisans with proceeds to benefit WGXC; amateur radio demonstration with John J. Zimmerman; and the return of Uke Camp. A full schedule and description of events will be available at wgxc.org. Live music begins at 7 p.m., and will feature performances from Ultraam, Chris Forsyth, Koen Holtkamp, Spectre Folk, the Thalia Zedek Band, with more to be announced. WGXC's DJ Lunar Moss contributes interstitial sounds throughout the evening. $20 advance Saturday night tickets are available at lodge2016.brownpapertickets.com.
Since 2014, WGXC has presented Lodge on the grounds of the beautiful Riedlbauer's Resort in Round Top. Past years have featured performances from Bishop Allen, Palm, MV & EE, P.G. Six, Pigeons, Herbcraft, among others. Lodge began in 2014 as a one-night concert under the pavilion at Nussy's Bier Garten. Lodge 2015 expanded from mere concert to a family-friendly afternoon retreat, and featured Wave Farm artist-in-residence Heidi Neilson's radio transmitter scavenger hunt in the woods of Riedlbauer's, along with Catskill musicians Carmen Borgia and Foggy presenting their Uke Camp. This summer, Lodge 2016 will be the most expansive to-date; an exceptional destination for those near and far who seek a truly unique weekend of sounds and sights.
TICKETING & LODGING INFORMATION:
Discounted room rates at Riedlbauer's Resort include breakfast, and are available for all Lodge ticket-holders. To book a room, call Riedlbauer's Resort at (518) 622-9584. Rooms are limited and available on a first-come-first-serve basis. For general event information, please call WGXC at (518) 697-7400 or or write to jess@wavefarm.org.
Friday and Saturday daytime activities are free and open to all ages. Friday & Saturday evening passes are available from June 8 to July 1 for $25, and then until August 26 for $30. Friday evening tickets are available for $15 advance, $20 day of; Saturday evening tickets are available for $20 advance, $25 day of. All tickets are available at lodge2016.brownpapertickets.com, or by visiting wgxc.org, or in-person at WGXC's Hudson studio.
ABOUT THE BANDS:
Liv Carrow: Liv Carrow explores the shadowy terrain of Appalachian melody and traditional balladry in its many forms, crafting songs both strange and familiar that invoke American roots music, the British folk revival of the 60s, pop crooners of the 70s, and freak folk of the ages, with a sprinkling of 90s alt-indie earnestness. Liv Carrow's introspective, narrative folk songs draw from the rich history of the folk song template to weave poetic wordplay and reference together with captivating melodies, fingerstyle guitar playing and a clear, direct voice that can hush a chattering room. Currently based in Iowa City, IA, Carrow has performed internationally and across the US.
Chris Forsyth: Chris Forsyth is a lauded guitarist and composer whose work assimilates art-rock textures with vernacular American influences. Long active in underground circles, he's recently released a string of acclaimed records of widescreen guitar rock, and in 2013, he assembled The Solar Motel Band, who have quickly developed a reputation as an incredible live act, provoking ecstatic comparisons to visionary artists such as Television, The Grateful Dead, Popul Vuh, Neil Young & Crazy Horse, and Richard Thompson. His newest release with The Solar Motel Band is the double album The Rarity of Experience (No Quarter), released in March 2016. Raves have been universal. Pitchfork called it "a near-perfect balance between 70s rock tradition and present day experimentation," NPR Music named Forsyth "one of rock's most lyrical guitar improvisors," and the New York Times calls him "a scrappy and mystical historian… His music humanizes the element of control in rock classicism (and) turns it into a woolly but disciplined ritual."
Koen Holtkamp: Koen Holtkamp is an artist and composer currently based in Brooklyn, NY. He co-founded the Apestaartje collective/label in 1998 while studying at The Art Institute of Chicago. Holtkamp has released several albums under his own name on labels such as Thrill Jockey, Type and Barge as well as with Mountains, a duo project with Brendon Anderegg. He has toured extensively throughout the US and Europe sharing bills with artists such as Fennesz, Loren Connors, Tim Hecker, Oval, Tony Conrad and Michael Chapman and has collaborated with Chris Forsyth and Ben Vida amongst others. A new solo album of modular electronics and acoustic instrumentation titled 'Voice Model' will be released on the Umor Rex label in the Fall of 2016.
Pat Linnan: Pat Linnan is a songwriter based out of Hudson, NY. His band, Nature Films (with Louis Munroe), just released its third full-length album on Sueno Sounds. He has also released music as Wet Spell, jack's empty hours, and Moose Knuckle Luke.
Magik Markers: Magik Markers have been kicking basement ballroom psych noise around the east coast and beyond for over a decade now. They're working out a new record for Drag City and will be joined on guitar by P.G. Six.
"Sauerkraut" Seth Travins: Seth Travins has been playing with many bands and musicians that the list has gotten quite long. Chops and Sauerkraut, the Wiyos, the Blue Ribbon Boys are bands that have all made names for themselves in the Hudson Valley and Berkshires.
Ultraam: If necessity is the mother of invention, then spontaneity and unpredictability are without a doubt, the foster parents of Ultraam. Rewind to early 2014, somewhere in the recesses of an old brick warehouse in Kingston, NY. Three long-time friends and co-conspirators convene to shake off the icy clutches of winter and explore sonic possibilities. Sean "Grasshopper" Mackowiak (bass), Chris Turco (drums) and Matthew Cullen (guitar) plug in and drop out for the first time—Ultraam is born. This is not the silent birth of an infant scientologist, but a raucous and visceral affair. Amps crackle and pulse, cymbals crush, tinnitus ensues. Ultraam's members have have featured and performed as principal and touring members of: Mercury Rev, Chron Turbine, Luna, Sparklehorse, Trans Am, Pauline Oliveros and many more.
Thalia Zedek Band: Thalia Zedek has one of the most enduring and distinctive voices in modern rock music that can be heard in her work with some of the most groundbreaking underground bands, from Uzi and Live Skull to Come. Since 2001, Zedek has been making music under her own name, releasing a string of critically acclaimed albums. Her latest, Eve, is her most accomplished album to date, building upon the foundations of her previous releases. Again the album features her bluesy, gritty guitar work and her distinctive vocals that, when juxtaposed with graceful viola and piano, give the songs on Eve a compelling tension. Her lyrics remain deeply personal and her emotional fire is palpable, but she has developed a control in her delivery that brings new dynamics to the music and gives room for the emotions to breathe.
ABOUT THE ARTISTS & INSTALLATIONS:
Catskill Maker Syndicate: Moon Fever: Guide moonwalking avatar Michael Jackson in this interactive video installation, spread over an array of CRTs nestled on the Riedlbauer's grounds.
Victoria Keddie: Unit 11, A Mobile Transmission Site: An active installation with live performance in the Unit 11 Mobile Transmission Van. Victoria Keddie is an artist working in sound, video, and transmission. Her focus involves analog signal generation and manipulation, the performing body, and relationships of space. For five years, she has been Co-Director of E.S.P. TV, a nomadic TV studio that hybridizes technologies to realize synthetic environments and deconstruct the televisual for live performance.
Elizabeth Sciore-Jones, Ipsum Terra: Ipsum Terra is a video sequence of water, fire and nature, looping with developing complexity from sunset to midnight. It takes into consideration the organic movements contained in the elements of the earth are an expression of the origin of all life. Elizabeth J. Sciore-Jones creates art as way to study the deeper underlying origins of the universe and our link to it. She is an MFA Candidate at the Herron School of Art and Design in Indianapolis, IN.
Lavender Suarez, Sound Bath: Throughout the day on Saturday local sound healer, artist and educator Lavender Suarez will conduct private therapeutic treatments high above Lodge with sweeping views of the Catskill mountains which will culminate at sunset with an electro-acoustic performative "sound bath" featuring audio created during her July residency at Wave Farm.
Bryan Zimmerman, Interspecies Radio Shack: A collapsible audio­visual lounge comprised of mixed sounds and images of amateur shortwave radio, and those of local singing insects, amphibians, birds, weather and water. Bryan Zimmerman's interdisciplinary work draws from relationships with nature, place, and the outdoors. His unconventional approach to materials and social space routinely integrates audio and visual collage, unique forms of "sculptural photography"/three-dimensional decoupage, outdoor installation, performance, analog animation, light and shadow play, sample-based audio composition, lyrics and songwriting, turntablism, ambient "remixes" of field recordings and shortwave radio transmissions, and peculiar appropriations of found urban detritus and other archival audio and visual ephemera.
ABOUT RIEDLBAUER'S RESORT:
Riedlbauer's Resort is a German-American family-owned resort located on 70 acres in the scenic Catskill Mountains of Greene County, NY. Nussy's Biergarten, an outdoor pavilion on the grounds of Riedlbauer's, provides a selection of affordable food and drinks in a traditional Oktoberfest atmosphere. Riedlbauer's is located at 43 Ravine Drive, Round Top, NY 12473.
LODGE 2016 SPONSORS: Lodge 2016 has been made possible by the support of the following local businesses and individuals.
PARTNER: Digifab Shop (Hudson).
SPONSORS: Crossroads Brewing Company (Athens); Hudson River Tattoo (Hudson), Spotty Dog Books & Ale (Hudson); Riedlbauer's Resort (Round Top).
SUPPORTERS: Bridge Street Theatre (Catskill); Catskill Farmers Market (Catskill); Field Goods (Athens); The Half Moon (Hudson); Hudson Valley Current (Rosendale); Magpie Books (Catskill); Mahalo (Catskill); The New York Restaurant (Catskill).
FRIENDS: Blackhead Mountain Lodge (Round Top); Moto Coffee Machine (Hudson).