WGXC-90.7 FM
Radio Deprogramming Workshop with Andy Stuhl
Feb 07, 2022 - Feb 28, 2022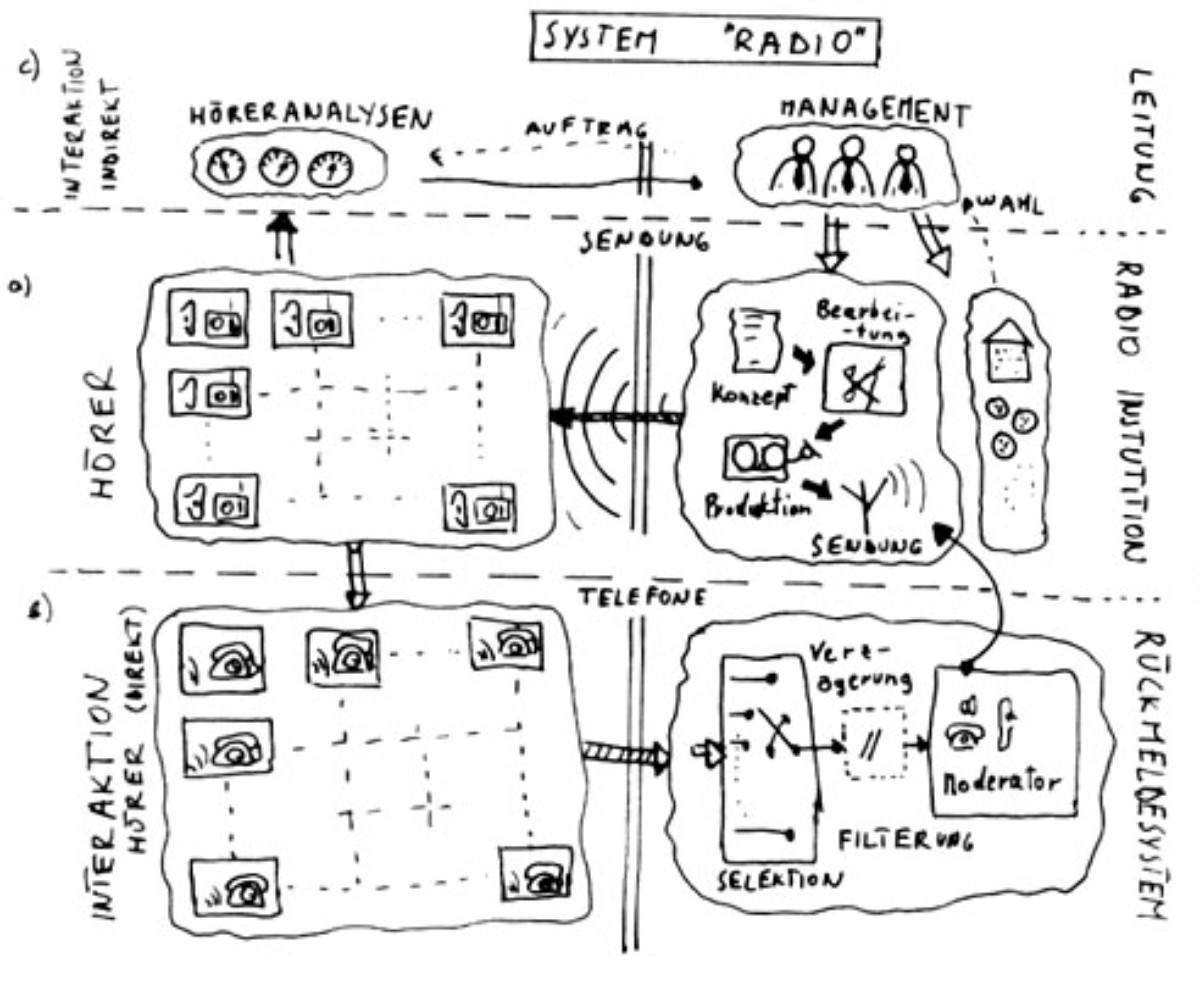 Join Wave Farm Radio Artist Fellow 2021/22 Andy Stuhl for this four-part, free workshop series taking place on Monday evenings in February. Email info@wavefarm.org to register.
What is the nature of the programming that radio programmers do? How did radio practices take shape early on under the idea that it was a programmable medium? What does the work of broadcast programming have to do with other types, namely computer programming, that today construct complex new media systems? What can we do about the growing sense that these media are trying to program us -- to track and adjust our behaviors toward commercial and political ends?
In this workshop, we will experiment with proposals for what it might mean to deprogram media, starting from but not confining ourselves to radio. In the mid-1990s, artist Christof Migone's Radio Naked generated a set of "tactics for community radio towards a radio without programming." Radio Naked's twenty-two prompts constitute a "manifesto that naively impels the radio programmer to dispense (or at least question) all of the conventions and expectations of what radio should sound like." If programming, at its extremes in automated commercial stations, aims to standardize and solidify schedules and formats, then deprogramming media would require us not simply to ignore those routines but to make their hidden contours audible or visible in the process of transgressing them. Drawing on Migone's work for form and inspiration, workshop participants will first examine lineages in radio history and in transmission art that can contribute to a definition of deprogramming radio, then develop their own prompts to serve as micro-interventions either in radio or in other media of their choosing. Subsequent sessions will give participants opportunities to discuss and help refine each other's interventions, to produce collaborative audio realizations of the textual prompts (as with the corpus of sound versions added in 2012 for Radio Naked), and to plan possible avenues for carrying out or presenting the collective interventions.
Schedule:
Mondays in February 2022, 5 p.m. EST (UTC-5:00). Sessions will run 90 min. and be conducted via Zoom.
Remote Session 1: Overview, discussing programming in radio/media history, setting up deprogramming.
On your own: Close listening to the Radio Deprogramming Workshop Listening Syllabus, including Radio Naked.
Remote Session 2: Discussion of Radio Naked and working toward a definition for media deprogramming.
On your own: Choosing a media context and drafting prompts for intervention.
Small groups and "office hours" meetings: Discuss and revise prompts with other participants.
Remote Session 3: Presenting prompts, discussing production ideas for audio versions.
On your own: Producing audio versions of others' prompts.
Remote Session 4: Special Guest: Christof Migone. Listening to audio versions, reflecting on process, discussing ideas for staging or presenting the collective work.
Email info@wavefarm.org to register or inquire.