WGXC-90.7 FM
Panther Mountain Sound:
Music and sound for decolonization and indigenization.
Hosted by Matthew O'Neill.
3rd Wednesday of the month from 10 a.m. to 11 a.m.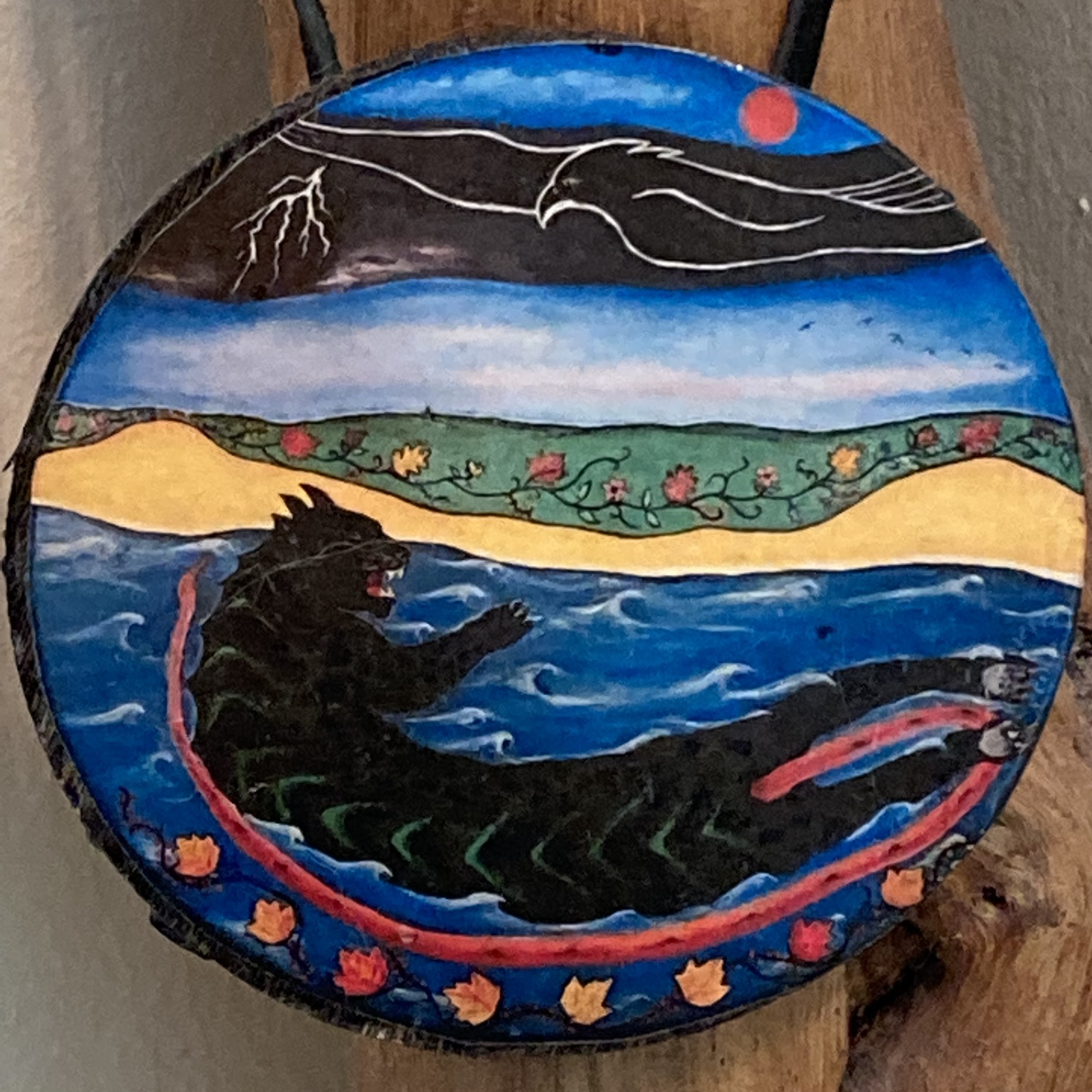 Honoring the central importance of music and sound in decolonization practices. Amplifying Indigenous worldviews, knowledge systems, and sound practices. Restoring the central role of music and sound in these worldviews, with honor, respect, and attention to cultural protocols. Reconnecting culture to Mother Earth through sound as a requirement for positive futures. Through music, song, and story embodied wisdom is shared and activated to maintain the fluidity of a functional, balanced, and regenerative society. Music has always played a central role, through ceremony and personal practice, in sharing wisdom and knowledge. It is through sound that humans and nonhumans are able to communicate with each other across thresholds. Indigenous worldviews have long had a sophisticated understanding of this important reality. Music continues to be central to cultural restoration, reactivation, and resilience. The show honors the necessity to centralize music and sound in decolonizing and indigenizing culture. It also amplifies Indigenous music traditions to bring attention to their right to a sustainable future in the face of continued violence and oppression. We will also explore the intersection of acoustic ecology, musical ethnography, soundscape studies, and restorative listening practices from the perspective of Indigenous musical TEK.
Matthew O'Neill is a musical artist and performer based in the Catskill mountains. He has maintained a lifelong commitment to Indigenous ways of knowing and participation through sound. His music-making and listening practices reflect this. O'Neill has an academic background in wisdom traditions, music, sound studies, ethnography, cultural anthropology, and Turtle Island history. His academic work is grounded in activism. O'Neill runs an Indigenous-based music label called Underwater Panther Coalition which focuses on decolonizing music and listening modalities while directly supporting native artists and their communities.

www.matthew-oneill.com
www.underwaterpanthercoalition.com