WGXC-90.7 FM
Feb 11, 2020: 12pm - 2pm
WGXC 90.7-FM: Radio for Open Ears
90.7-FM and wgxc.org
Standing Wave Radio
wavefarm.org 1620-AM | Simulcast mid-6 a.m. and Saturdays on WGXC 90.7-FM.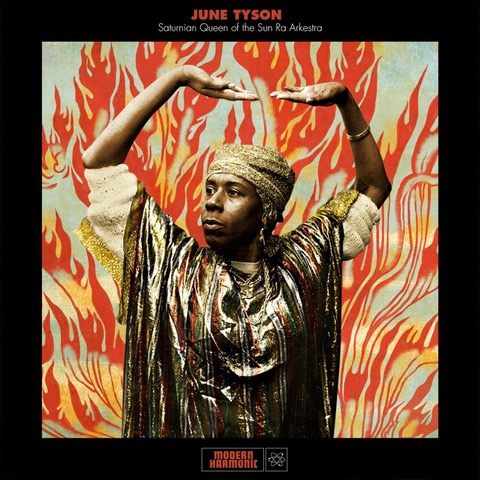 June Tyson: The Universe is In Her Voice. From 1968 until her death in 1992, this Saturnian Queen was the only woman in Sun Ra's Arkestra, providing vocals, violin parts, poetry, choreography and even designing and sewing some of the Arkestra's many Afro-Futurist costumes. Host Rob Saffer, with guest Sun Ra expert Michael Shore, showcase Tyson's sultry voice in tunes spanning her career with the Sun Ra Arkestra, including Satellites are Spinning; Somebody Else's World; Walking on the Moon; Living in the Space Age; The World is Waiting for the Sunrise; Stardust from Tomorrow; A Lost Horizon; Strange World/Black Myth; We'll Wait for You; A Lost Horizon; Astro Black; Enlightenment; and many more. Recorded at the WGXC Hudson Studio on Mon., Feb. 10, 2020.

After the local news at noon, "Overlooked" is a show focusing on overlooked and under-heard jazz, improvisational, and other fringe music, from early roots to contemporary experiments, a mix of familiar to rare, classic to weird. Host Rob Saffer is the former Executive Director and Producer of the Creative Music Foundation.