WGXC-90.7 FM
All Things Cage:
Laura Kuhn Talks with Tom Moore
Dec 17, 2022: 7pm - 8pm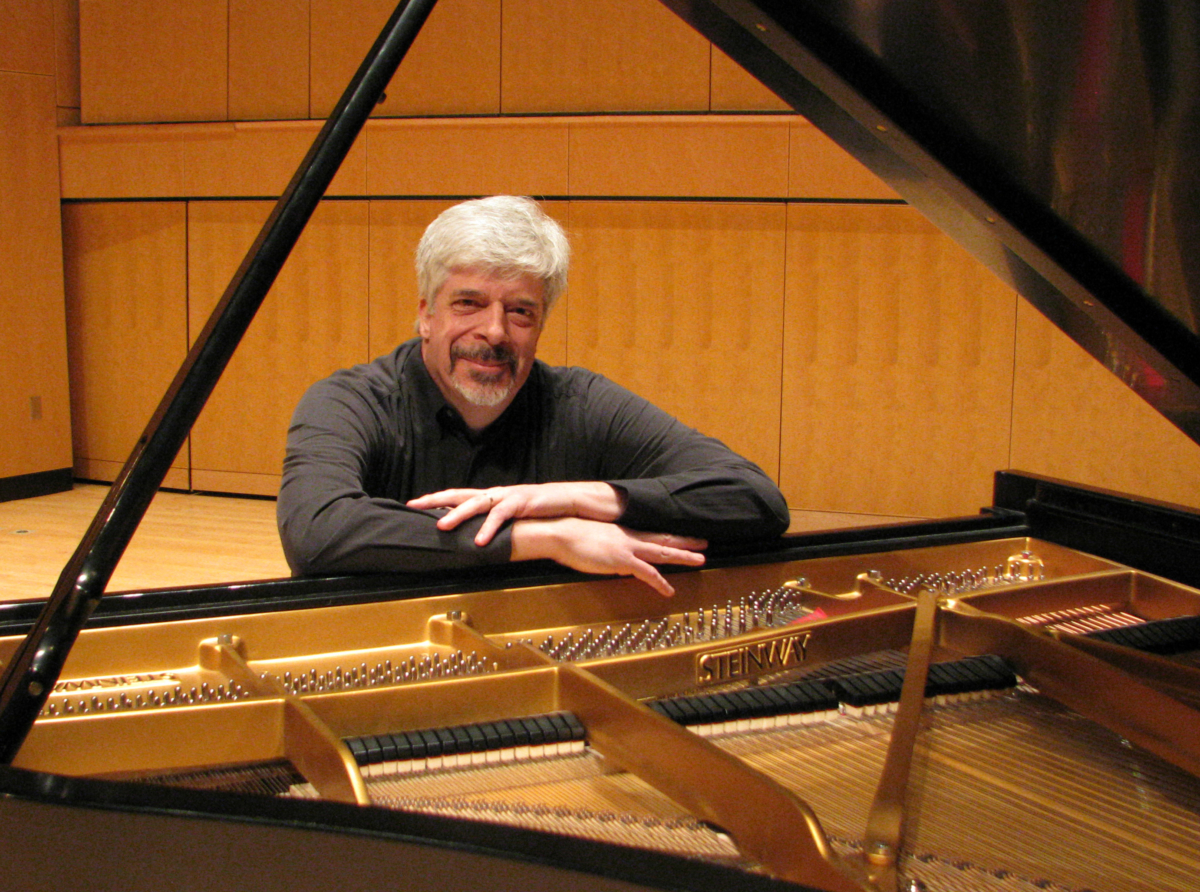 Hosted by Laura Kuhn, Executive Director of the John Cage Trust.
Laura Kuhn talks with Tom Moore, a renowned interpreter of Cage's music, and especially the composer's post-1951 works for solo piano and chamber music. Tom first met John Cage in 1982, and theirs turned into a long and happy relationship. As Cage remarked in 1990, "I am delighted that Thomas Moore plays my music, studies and thinks, writes and talks about it. He is an excellent musician, one in whom I have confidence and whose work I enjoy."
Kuhn had the good fortune to hear Tom perform a program of Cage's music, which included Cage's Haikus (1950-1951), at the 12th Annual ReVIEWING Black Mountain College International Conference that took place in Asheville, North Carolina last month under the auspices of the Black Mountain College Museum + Art Center. It's a charming piece, one that was composed in the period when Cage and Cunningham were spending nearly every summer at Black Mountain College. It's also not a well-known work, which led to the idea to have Tom Moore join Laura Kuhn for a conversation on "All Things Cage." Tom not only agreed, but he also agreed to make a new recording of Cage's Haikus for us to listen to at the end of tonight's program. To bookend the program, Kuhn's added an excerpt at the start of the program of Tom's beautiful performance of Etude I from Cage's Etudes Australes (1974-1975).
"All Things Cage" is a weekly program featuring conversations between Laura Kuhn, Director of the John Cage Trust, and Cage experts and enthusiasts from around the world. If you'd like to propose a guest or a topic for a future program, write directly to Laura at lkuhn@johncage.org. She'd love to hear from you.
The late Pulitzer Prize-winning biographer Kenneth Silverman once described his Begin Again: A Biography of John Cage (Knopf, 2012) as the hardest book he'd ever written. This was because, as he put it, pick up any rock and there's John Cage! Indeed, Cage was not only a world-renowned composer, numbering among his compositions the still notoriously tacet 4'33", but a ground-breaking poet, a philosopher, a chess master who studied with Marcel Duchamp, a macrobiotic chef, a devotee of Zen Buddhism, a prolific visual artist, and an avid and pioneering mycologist. He was also life partner to the celebrated American choreographer, Merce Cunningham, for nearly half a century, and thus well known in the world of modern dance.
No wonder, then, that nearly everyone who encounters the man or his life's work has something interesting to say about John Cage!