WGXC-90.7 FM
May 25, 2022: 10am - 11am
WGXC 90.7-FM: Radio for Open Ears
90.7-FM in NY's Upper Hudson Valley and wgxc.org/listen everywhere
http://www.wgxc.org/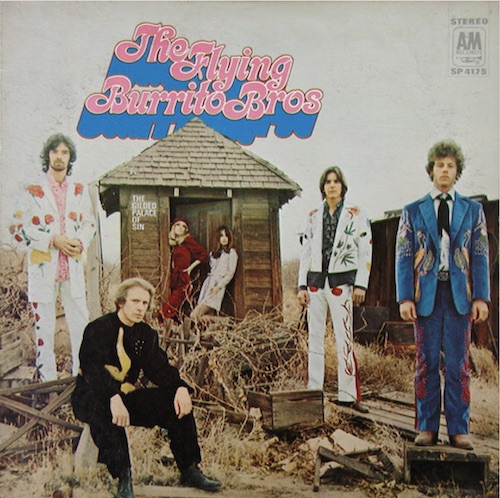 Hosted by Evan McCormick.
In this premiere broadcast of Music in Time, listeners travel back to the hills of Los Angeles in February 1969, when the little-known band, The Flying Burrito Brothers released the cosmic country classic, Gilded Palace of Sin, just as California was in the throes of an environmental crisis brought on by the catastrophic Santa Barbara oil spill and ongoing battles with the city's persistent nemesis: smog. Host Evan McCormick will explore how listeners at the time might have heard echoes of this environmental reckoning in Gram Parsons' lovelorn Angelino laments ("this old earthquake's gonna leave me in the poorhouse / it seems like this whole town's insane") and highlight other historical moments when awareness of the earth's fragility — and the need to protect the environment — has framed the way music is heard across a wide variety of genres.

Playlist
1. Flying Burrito Brothers - Christine's Tune
2. Flying Burrito Brothers - Sin City
3. Flying Burrito Brothers - Wheels
4. Joni Mitchell - Big Yellow Taxi
5. Devo - Wiggly World
6. Hüsker Dü - Dead Set on Destruction
7. 10,000 Maniacs - Poison In The Well
8. The Sugarcubes - Day Called Zero
9. Childish Gambino - Feels Like Summer
10. Weyes Blood - A Lot's Gonna Change
11. R.E.M. - It's the End of the World As We Know It (And I Feel Fine)

Music does not just exist. It exists in specific times and places, and in the sonic world of each individual listener who engages with it. That's the basic idea behind "Music in Time," which explores the social and political context in which songs and albums emerge, are listened to, and reflected on over the years. Each broadcast will focus on a single album, detailing the social and political circumstances surrounding its release and moments in time that made certain music resonate anew. How is music shaped by these historical moments, and, in turn, how does it shape the histories that we remember?
By day, Evan McCormick is a historian at Columbia University, where he is part of the Obama Presidency Oral History project, interviewing a range of people — from cabinet members to ordinary folks — about their memories of the Obama years. By night McCormick is a music lover and singer-songwriter, recording under the stage name Egan Caufield. For most of his life these two worlds remained separate, but after relocating to Catskill, in 2020, he chose to bring history and music together over the airwaves, and Music in Time was born.