WGXC-90.7 FM
Radio Stew:
Thinking of Maria Chavez
Feb 27, 2019: 12am - 2am
WGXC 90.7-FM: Radio for Open Ears
90.7-FM and wgxc.org
Standing Wave Radio
wavefarm.org 1620-AM | Simulcast mid-6 a.m. and Saturdays on WGXC 90.7-FM.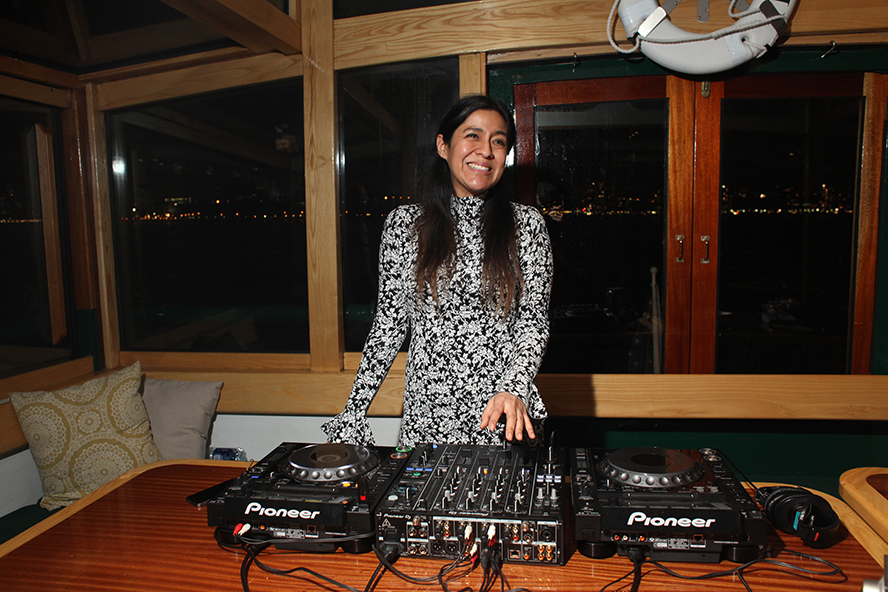 This special program is presented in honor of artist Maria Chavez who is undergoing surgery for a degenerative brain disorder at the same time of this broadcast. The content presented is a recording of the live DJ set performed by Chavez during the "Wave Farm Pirate Radio Reunion Cruise" in 2017. The excursion took place on March 9, 2019, the official twentieth anniversary of free103point9 (Wave Farm)'s maiden microcast. While listening to Maria Chavez's set, attendees wined and dined and enjoyed a two-hour cruise around the New York Harbor on the Manhattan II, a 1920s-inspired yacht that seats 80 in its heated interior.