WGXC-90.7 FM
All Things Cage:
Laura Kuhn Talks with Trevor Carlson About Cage, Cunningham, and Food, Part I
Nov 27, 2021: 7pm - 8pm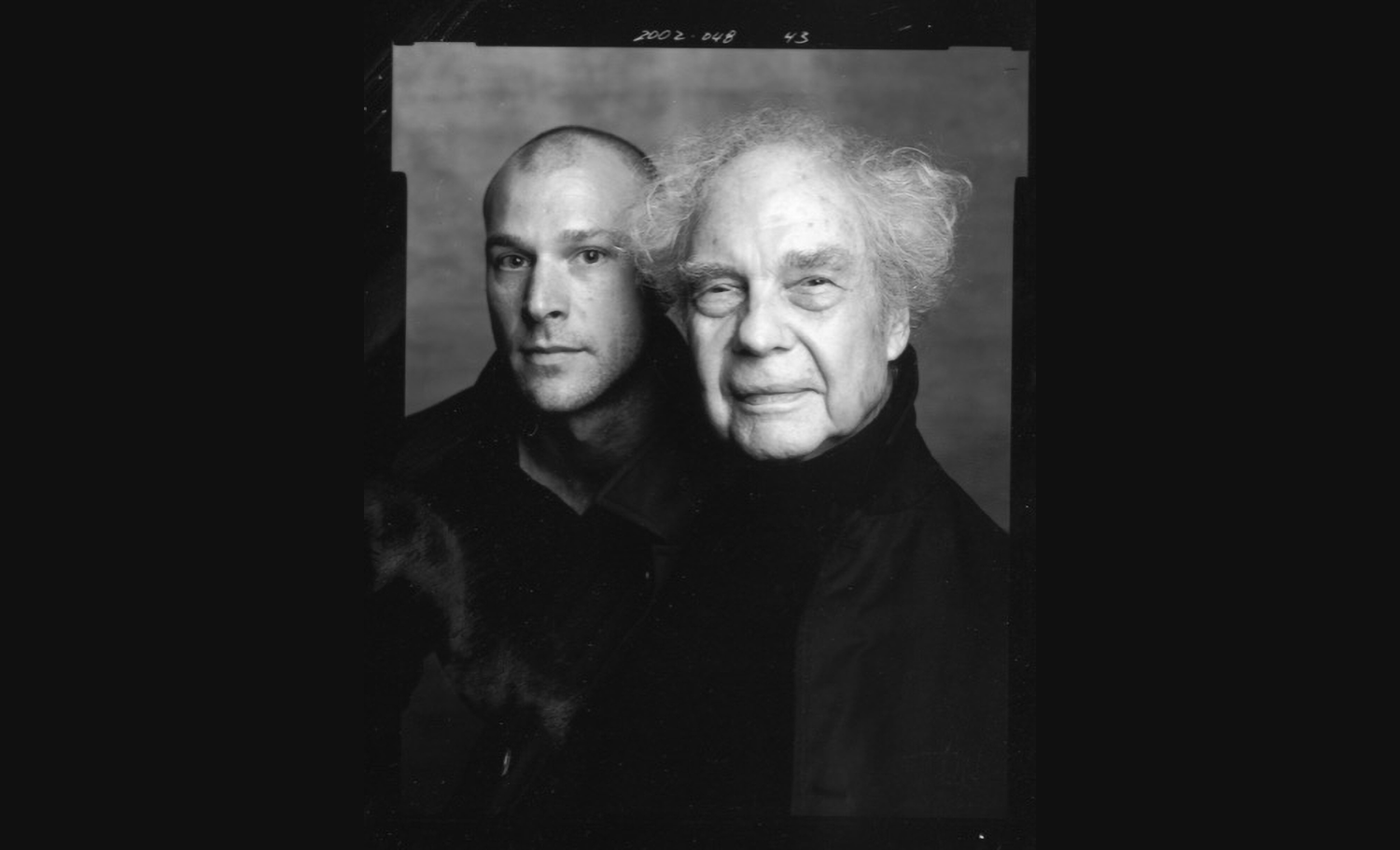 Hosted by Laura Kuhn, Executive Director of the John Cage Trust.
Laura Kuhn talks with Trevor Carlson, who she first met shortly after he joined the ranks of the Merce Cunningham Dance Foundation and Company in the late 1990s, first as Company Manager, later as Executive Director, the latter position held until Cunningham's death in 2009. Along the way they've had many adventures, including exploring the world of food as it was lived by both artists through the course of their adult lives. Cage's adoption of the macrobiotic diet in the early 1980s held fast for them both and has been discussed and emulated by countless colleagues the world over. We listen at the start of tonight's program to Cage's reading of his "27 Sounds Manufactured in the Kitchen" and at its close to Kuhn's reading of Cage's introduction to his "Where Are We Eating? And What Are We Eating?" This is Part I of a two-part program, the second to air on Saturday, Dec. 4.
In 2009, during the sixth in a series of signature, site-specific performances at Dia:Beacon by the Merce Cunningham Dance Company titled Beacon Events, the John Cage and Dia joined forces to present "Cage in the Kitchen," wherein Dia:Beacon's café was transformed into a macrobiotic eatery with a new menu consisting of all natural, local foods following Cage's dietary guidelines. Cage's recipes have been published in various publications, but his recipe for his favorite cookies has become a perennial favorite. See the recipe below!
John Cage Cookies
1 cup whole wheat flour
1 cup ground oats
1 cup almond flour
1 tbsp. cinnamon
Pinch of salt

½ cup maple syrup
½ cup almond (or hazelnut) oil
1 tbsp. vanilla

1 c. fruit compote (or unsweetened fruit jam)

Blend together all dry ingredients. Mix together all wet and add to the dry ingredients. Roll into small rounds and place on a lightly greased cookie sheet. Press the center of each with your thumb. Put ½ tbsp. of unsweetened jam into the thumbprint of each and bake in a 350°oven for about 14 minutes, reversing the cookie pans once during baking for even distribution of heat. Cookies should be browned on the edges, but not throughout. 
--
"All Things Cage" is a weekly program featuring conversations between Laura Kuhn, Director of the John Cage Trust, and Cage experts and enthusiasts from around the world. If you'd like to propose a guest or a topic for a future program, write directly to Laura at lkuhn@johncage.org. She'd love to hear from you.
The late Pulitzer Prize-winning biographer Kenneth Silverman once described his Begin Again: A Biography of John Cage (Knopf, 2012) as the hardest book he'd ever written. This was because, as he put it, pick up any rock and there's John Cage! Indeed, Cage was not only a world-renowned composer, numbering among his compositions the still notoriously tacet 4'33", but a ground-breaking poet, a philosopher, a chess master who studied with Marcel Duchamp, a macrobiotic chef, a devotee of Zen Buddhism, a prolific visual artist, and an avid and pioneering mycologist. He was also life partner to the celebrated American choreographer, Merce Cunningham, for nearly half a century, and thus well known in the world of modern dance.
No wonder, then, that nearly everyone who encounters the man or his life's work has something interesting to say about John Cage!
Photo©Mark Seliger.