WGXC-90.7 FM
All Things Cage:
Laura Kuhn speaks with Margaret Leng Tan
Apr 22, 2023: 7pm - 8pm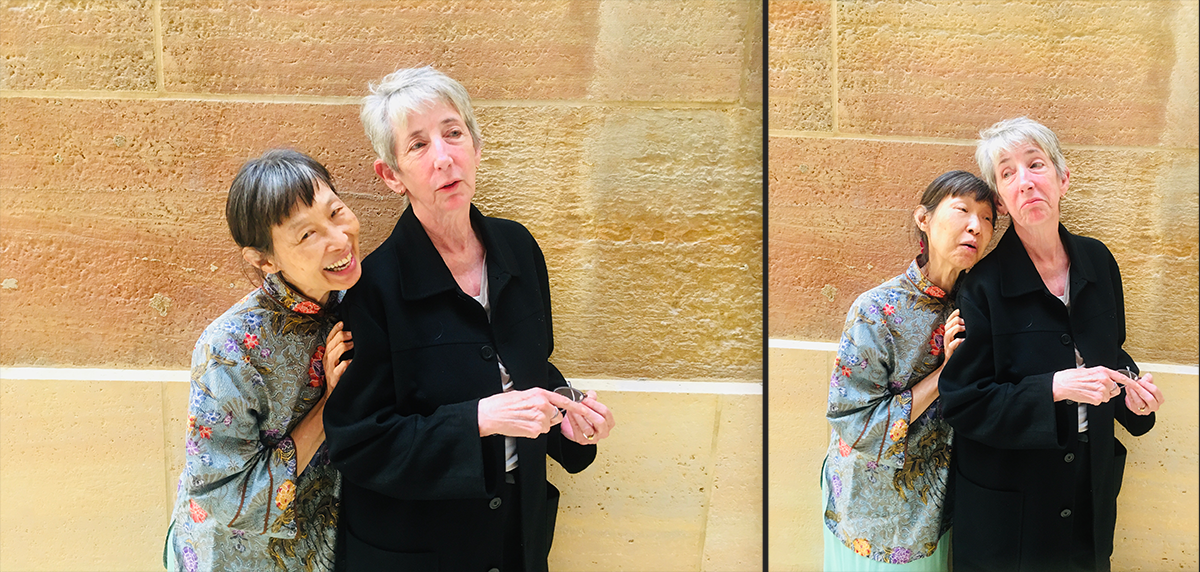 Hosted by Laura Kuhn, Executive Director of the John Cage Trust.
Tonight, Laura Kuhn talks with pianist Margaret Leng Tan, long established as a major force in the American avant-garde and renowned as a John Cage interpreter. We feature two recordings of Cage's early works: Primitive (1942), for solo string piano, and Suite for Toy Piano (1948), originally used by Merce Cunningham for his choreographic piece, Diversion. Leng Tan speaks about Cage's role in the development of her career in general and of their personal relationship, and of Cage's influence upon her path as a performer. Most recently, Margaret's brought forth Dragon Ladies Don't Weep, a sonic self-portrait combining spoken and recorded text, projected images, and original music for prepared piano, toy piano, toys, and percussion by her long-time collaborator, Erik Griswold. It's been described as an evocative exploration of memory, time, control, and loss. Her performance was heralded by one reviewer as a delicate, compelling balance between play and performance, while another reviewer reported that "the audience sat entranced by the surreal, the beautiful, the delicate, the obsessive and simplicity of a world gone mad…pushing us to think differently about things that we take for granted and don't question." This is Margaret's first fully-fledged foray into theater, making it all the more impressive that Dragon Ladies Don't Weep has won "Work of the Year (Dramatic)" in the Australian 2021 Art Music Awards presented by AORA AMCOS and the Australian Music Centre. It is dedicated to John Cage and Margaret Leng Tan's mother.
"All Things Cage" is a weekly program featuring conversations between Laura Kuhn, Director of the John Cage Trust, and Cage experts and enthusiasts from around the world. If you'd like to propose a guest or a topic for a future program, write directly to Laura at lkuhn@johncage.org. She'd love to hear from you.
The late Pulitzer Prize-winning biographer Kenneth Silverman once described his Begin Again: A Biography of John Cage (Knopf, 2012) as the hardest book he'd ever written. This was because, as he put it, pick up any rock and there's John Cage! Indeed, Cage was not only a world-renowned composer, numbering among his compositions the still notoriously tacet 4'33", but a ground-breaking poet, a philosopher, a chess master who studied with Marcel Duchamp, a macrobiotic chef, a devotee of Zen Buddhism, a prolific visual artist, and an avid and pioneering mycologist. He was also life partner to the celebrated American choreographer, Merce Cunningham, for nearly half a century, and thus well known in the world of modern dance.
No wonder, then, that nearly everyone who encounters the man or his life's work has something interesting to say about John Cage!
Photo ©Ralph Benko.
Playlist:
Station Underground News / King Koba
Primitive / Margaret Leng Tan & Margaret Leng Tan
Suite for Toy Piano, for toy piano or piano: [Part 1] / Margaret Leng Tan (toy Piano)
Suite for Toy Piano: V. — / Margaret Leng Tan