WGXC-90.7 FM
May 20, 2017: 4pm - 6pm
WGXC 90.7-FM: Radio for Open Ears
90.7-FM in NY's Upper Hudson Valley and wgxc.org/listen everywhere
http://www.wgxc.org/
Wave Farm Radio
wavefarm.org 1620-AM | Simulcast mid-6 a.m. and Saturdays on WGXC 90.7-FM.
https://wavefarm.org/listen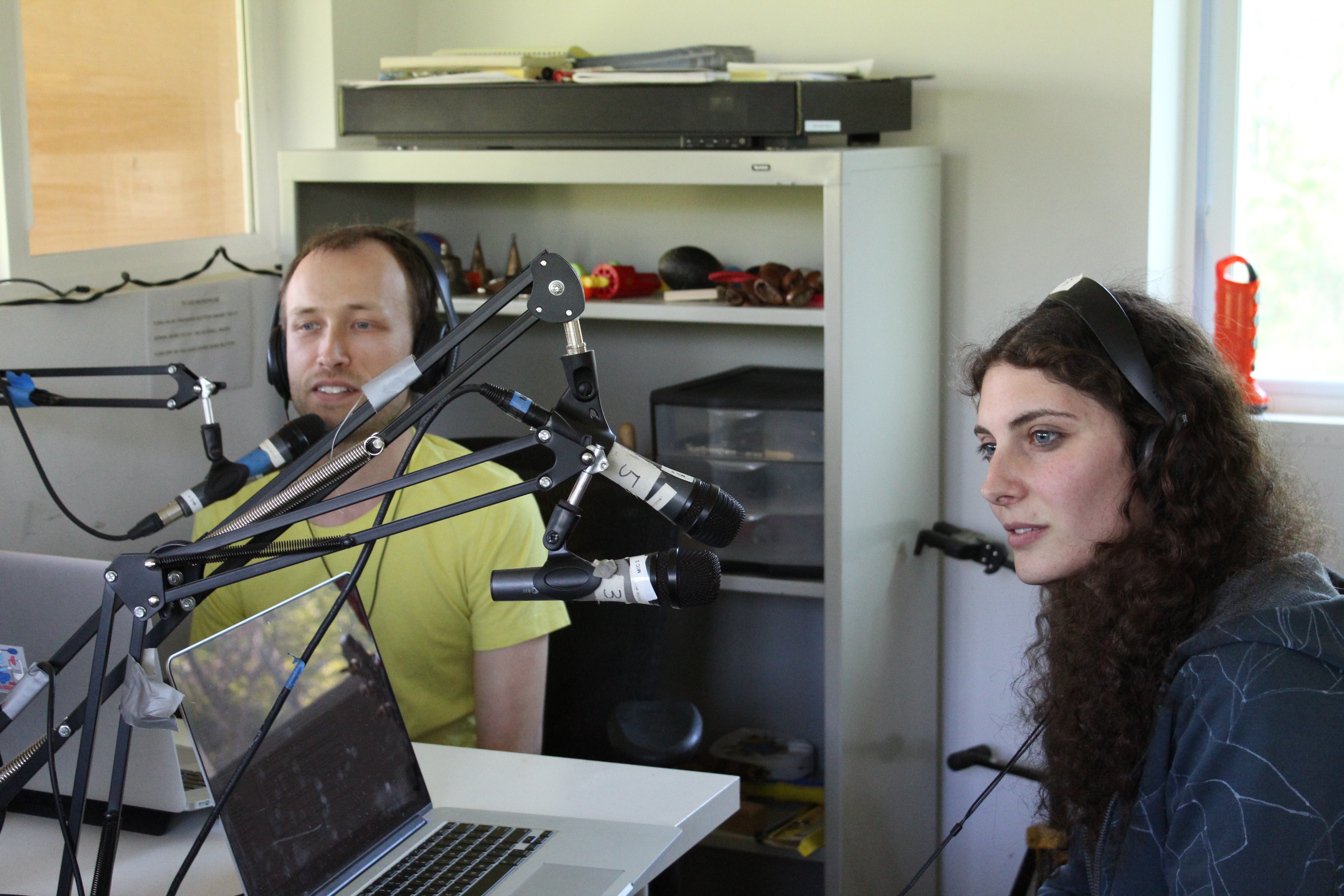 Host Tom Roe is joined live in the WGXC Acra Studio by artists Jen Kutler and Zach Poff.
Kutler, who also serves as Wave Farm's Technical Consultant, is a sound based performer, maker and artist. She modifies found objects that are cultural signifiers of power, gender and intimacy to create atypical instruments for her performances. Her current project My Wife is a sound based performance group featuring many of her instruments and a sample based recording project exploring the discrepant experiences of familiar sound environments.
Frequent Wave Farm collaborator, Zach Poff, is New York area digital media artist, educator, and maker-of-things. Through his artwork, teaching, and software he examines the tremendous opportunities and challenges that arise from the translation of our experiences into "information". His recent work has been focused on how traditional broadcasting reverberates into digital media and influences notions of an emerging post-broadcast discourse. He currently teaches Sound Art at Cooper Union School of Art in NYC. He has taught media theory, video art, and digital photography at Bennington College and Cooper Union Continuing Education. In 2015 he received a commission from Wave Farm to create "Pond Station," a long-term site-specific transmission sculpture.