WGXC-90.7 FM
WGXC on 90.7-FM Feb. 26
Jan 30, 2011 7:17 am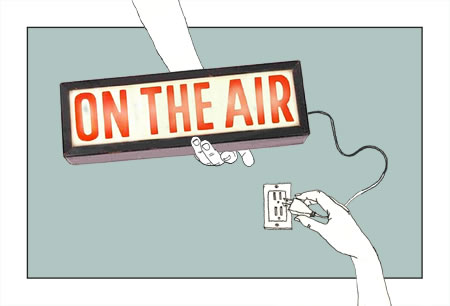 WGXC will go on the air on 90.7-FM Sat. Feb. 26, with
a free public event
at the
Catskill Community Center
. Brian Dewan, Kyle Esposito, Deena Rae Turner, Pamela Pentony, Finley & Pagdon, The Olde Tyme Love Machine, Rob Hervey, C.B. Smith & the Lucky Devils, and others will perform at the event, which will be beamed to over 78,000 possible listeners in Columbia, Greene, Albany, and Rensselaer counties. The event will be held from 2-6 p.m. and there is no admission fee. The event will also include:
•a youth open-mic, showcasing our community's young talents;
•a chance to meet the station's programmers, volunteers, staff, and Radio Council;
•recording and interview booths--hear yourself on the radio!;
•a sound jungle, and other activities for kids;
•a potluck dinner--bring a dish to share.
Here is an audio recording of Brian Dewan performing "Our Ever-Improving Village," one song he might play live on 90.7-FM from the Catskill Community Center Sat. Feb. 26.
Our Ever Improving Village by Brian Dewan, recorded at WGXC "Defrost" benefit March 20, 2010 at Spotty Dog Books & Ale in Hudson.