WGXC-90.7 FM
Saturday, February 2, 2013 local almanac
Feb 02, 2013 12:02 am
Groundhog's Day
According to groundhog.org, Punxsutawney Phil has seen his shadow 100 out of 116 times. But he is not always correct. Last year he saw his shadow, forecasting six more weeks of winter that never came. According to Stormfax.com, Punxsutawney Phil has been correct 39 percent of the time. The forecast for Pennsylvania Sat., Feb. 2, 2013 is cloudy and/or snowy, so there may be no shadow, and a prediction of a short winter.
UPDATE:
Both Punxsutawney Phil and Staten Island Chuck saw no shadows this morning. Their forecast: an early end to winter.
[caption width="320" align="alignleft"]
NOAA forecast for February.[/caption]
Solar Weather
Solar radiation, as observed by NOAA over the past 24 hours, was below average. No large solar radiation storms are expected. Radio reception is expected to be normal this weekend.
Night Sky
Skyandtelescope.com reports
that the night sky this weekend includes the sky's biggest well-known asterism (informal star pattern), the Winter Hexagon or Winter Circle. "It fills the sky toward the east and south these evenings. Start with brilliant Sirius at its bottom. Going clockwise from there, march up through Procyon, then Pollux and Castor, then Menkalinen and Capella overhead, over and down to Aldebaran (with Jupiter blazing nearby!), down to Rigel, and back around to Sirius."
Weather right now
[caption id="" align="alignleft" width="128"]
Cairo: High 28F; low 19F.[/caption]
[caption id="" align="alignleft" width="125"]
Catskill: High 25F; low 18F.[/caption]
FAR LEFT:
The temperature on the far left is from the Hawthorne Valley Farm Weather Page.

MIDDLE TEMP:
Cairo from Weather Underground page.

FAR RIGHT:
Catskill from Weather Underground page.
Local weather forecast
Today's forecast is specific to Acra, in Cairo in Greene County
:
Friday Overnight
: A 20 percent chance of snow showers, low around 12F.
Saturday
: A 20 percent chance of snow showers, perhaps a half-inch. Mostly cloudy, with a high near 25, a low around 17.
Sunday
: A 50 percent chance of light snow, mainly after noon. Mostly cloudy, with a high near 29, a low around 15.
Monday
: A 20 percent chance of snow showers. Partly sunny, with a high near 23, a low around 10.
Sunrise today:
7:07 a.m.
Sunset today:
5:12 p.m.
Length of the day:
10 hrs., 5 min.
Midnight to 5:59 a.m.:
Free103point9 Transmission Arts overnight
On Saturdays free103point9 Online Radio airs on WGXC 90.7-FM in the Hudson Valley in New York. Tune in for transmission art, radio theatre, creative composition, acoustic ecology, noise, free jazz, and other experimental sounds. Schedule for Sat., Feb. 2:
12:02 a.m. – 2 a.m.: "
Isa Christ, Triode, Grabass Cowboys, and World Lines
"
Isa Christ, Triode, Grabass Cowboys, and World Lines live performances from Jan. 24 at Hangrr 18 in Hudson, New York. Recorded by Sam Sebren.
2 a.m. – 4 a.m.: "
New Noise: 20130202
"
Noise tracks from Diamond Terrifier, Endless Boogie, Mammal, CLavender, Mike Shiflet, Carlos Giffoni, Radio Shock, and others.
4 a.m. – 5 a.m.: "
What's the Frequency, Kenneth?: Congress
"
Media mash-up show. Congress, Kerry, Hillary, Gabby (among others) and The Shifting Politics of 2013...told through narration, music and soundbites.
5 a.m. – 7 a.m.: "
Shortwave Hours: 20130202
"
Two hours of shortwave radio-oriented programming, starting with solar weather, news on meteor showers and ham radio, and other reports. Other reports include:
5:15 a.m.: "
The RAIN Report
" "Ron Ochu, KO0Z, talks about becoming the Contributing Editor to CQ's Learning Curve column."
5:30 a.m., "
The Shortwave Report
" with host Dan Roberts and international news via shortwave radio. This week's show features stories from NHK World Radio Japan, Radio Deutsche-Welle, Radio Havana Cuba, Spanish National Radio, and the Voice of Russia.
6 a.m.: "
Glenn Hauser's World of Radio
"
6:30 a.m.: "
Amateur Radio Newsline
" This week: "The FCC turns down a petition for reconsideration on its report to Congress about ham radio emergency communications; The 2013 Global Amateur Radio Emergency Conference to be held this June in Zurich, Switzerland and ham radio assistance in the Australian flooding begins as Tasmanian brush fire communications winds down. Find out the details are on Amateur Radio Newsline report number 1851."
7 a.m. – 7:50 a.m.: "
Saturday Morning Serial: February Songs
"
February songs and sounds are explored from The Avett Brothers ("February Seven"), Julie London ("February Brings the Rain"), Rasputina ("Dark Februuary"), Incredible String Band ("Cold Days of February"), MeWithoutYou ("February, 1878"), Foo Fighters ("February Stars"), Lou Reed ("Xmas in February"), LIGHTS ("February Air"), Peggy Sue ("February Snow"), Billy Bragg ("The Fourteenth of February"), Dar Williams ("February"), Erick Baker ("February Wind"), and others.
7:51 a.m. – 8 a.m.: "
Staten Island Chuck Forecast
"
We could not get Punxsutawney Phil, but groundhog Staten Island Chuck will call in with a spring forecast. From Wikipedia: "Staten Island Chuck, also referred to more formally as Charles G. Hogg, is a groundhog who resides in the Staten Island Zoo in Staten Island, New York in the United States. He is noted as the official groundhog meteorologist of New York City who predicts the duration of winter each February 2 on Groundhog Day. He makes the prediction based on whether or not he sees his shadow at 7:30 a.m. on Groundhog Day."
8 a.m. – 10 a.m.: "
Open Air: 20130202
"
Matt Bua hosts live from the Catskill Community Center. This is a live transmission art show about local transmissions. As many local frequencies, signals, and transmissions will be mixed in. Check in on CB radio, weather radio, shortwave, scanners, cell phones, strings-and-cups, or whatever else we can tune in. Call in at 518-219-WGXC. Tweet requests @WGXC. This collaborative show may come from any location, but usually the WGXC Greene County studios at Wave Farm in Acra and the Catskill Community Center is the home. Features include solar weather, shortwave news, and more. CB radio connection coming soon.
10 a.m. – 10:30 a.m.: "
Radia: Ergo Phizmiz
"
Radia Show 409: Dogs and Architecture by Ergo Phizmiz and the Radio Anywhere Ambassadors for Soundart Radio. Radia is an international network of radio stations interested in creative and forgotten ways of making radio. Each week, one station makes a radio art show to air on all the others. Noises and voices by Robert Davidson, David Harbott, Lona Kozik, Danielle Rose, Ariane Delaunois, Alice Armstrong, Remi Romeder, Chris Mockridge and Jenny Wellwood. Assembled by Ergo Phizmiz and Lucinda Guy.
10:30 a.m. - 11 a.m.: "
Radio Wonderland: 20130202
"
Weekly remix of NYC airwaves by Joshua Fried in Brooklyn, NY.
11 a.m. – noon: "
Framework: John F. Barber
"
This edition of framework:afield has been produced in Vancouver, Washington, in the United States, by John F. Barber. Ambient Pulsations explores a universe of pulsating sounds, all without apparent physical sources or attributes of materiality.
Noon – 2 p.m.: "
Radio, Radio: Jane Draycott & Elizabeth James; John Oswald
"
Two episodes of "Radio, Radio" from Ubuweb. First, Jane Draycott & Elizabeth James have been collaborating on radio poetry projects for several years. Then, John Oswald's 1989 CD Plunderphonics spawned a new category of music which samples not just pop songs, but their cultural contexts as well. Since then Oswald has refined his "electroquoting" on the CDs Greyfolded, Electrax, Discosphere, Plexure and the recently released Plunderphonics box set. In his Radio Radio program he talks about the legal machinations that have surrounded his work and plays a range of examples.
2 p.m. – 3 p.m.: "
Radius Sketchpad: Klaus Filip / Nicolaj Kirisits / et al.
"
"Radius Sketchpad" is an ongoing monthly program on WGXC 90.7-FM presented by the Chicago-based platform, Radius. This month features Klaus Filip / Nicolaj Kirisits / et al.'s Cultural Morphing, originally produced for Radius, and is followed by a playlist of works selected by the artist. "Cultural Morphing" is an experiment in creating a multi-perspective image of reality from the simultaneous experience of a geographic line by the individual expression of a perceived personal reality.
3 p.m. – 4 p.m.: "
Human Machine: 20130202
"
Produced by Jeremy Kelly.
4 p.m. – 6 p.m.: "
Saturday Afternoon Show: Groundhog's Day
"
Tune in for the same thing over and over again. Plus, record reviews of The Knife and Buke & Gase from Dan Seward's "Battlefield Earth" program with Shannekia McIntosh. Also, zine reviews, solar weather, radio news, and a preview of the 42-hour "Scanner: A Retrospective in Seven Parts" Feb. 3-9 on WGXC and free103point9: Transmission Arts. Hosted by Tom Roe live from the Wave Farm Study Center in Acra, NY.
6 p.m. – 6:30 p.m.: "
This Week in Radio News: 20130202
"
After the weekly Presidential Radio Address, Did Lockheed-Martin, a manufacturer of radio-controlled drones, sponsor the PBS special about radio-controlled drones. Are you allowed to tinker with your own personal electronic device? Other radio-related news.
6:30 p.m. – 7 p.m.: "
PiratesWeek: Radio Gaga
"
Weekly listen to pirate shortwave and FM stations. ‭Off air recordings this week include the stations of: Southern Relay Service, Turtle Head Radio, Radio Gaga and Renegade Radio. ‭Shout out to WGXC. Live WFMT cameo.
7 p.m. – 8 p.m.: "
Vital Weekly: 20130202
"
Experimental music show from folks behind Staalplaat with tracks from Jeri-Mae G. Astolfi, Asmus Tietchens, Kamil Kowalczyk, Seth Cooke, Sindre Bjerga, and Kawaguchi Takahiro & Choi Joonyong.
[caption width="150" align="alignleft"]
CJ Boyd.[/caption]8 p.m. - 11 p.m.: "
CJ Boyd, Liv Carrow
"
Live performances for Hudson Valley-based performers. This show is rebroadcast on free103point9 Online Radio and WGXC 90.7-FM at 8 p.m. Sat., Feb. 2., and originally aired Fri., Feb. 1 at 8 p.m.
11 p.m. – 11:59 p.m.: "
Some Assembly Required: Public Work
"
Episode 171 of mash-up show. Featuring the Some Assembly Required intervew with Public Work's Ralph Johnson, along with six track by Public Works, two by The Tape-beatles and one by Creature Comforts.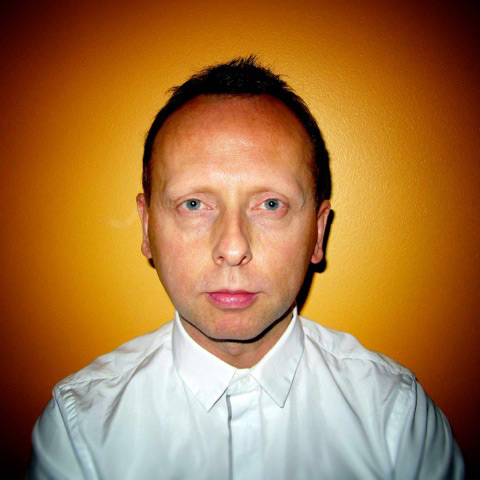 Feb. 3-9, 2013: 12:02 a.m. – Feb. 9, 2013: 6 a.m.
"
Scanner: A Retrospective in Seven Parts
"
This seven-part series focuses on the extraordinary work of
Scanner
(British artist Robin Rimbaud) who traverses the experimental terrain between sound, space, image and form, creating absorbing, multi-layered sound pieces that twist technology in unconventional ways. From his early controversial work using found mobile phone conversations, through to his focus on trawling the hidden noise of the modern metropolis his restless explorations of the experimental terrain have won him international admiration. free103point9 is delighted to be working with the artist on this special broadcast event February 3-9, 2013 from midnight to 6 a.m. Each night, the broadcast will focus on a specific theme including live performance, sound installation, dance scores, film scores, composition, and radio works.
Broadcast Schedule [EST]:
February 3, 2013: COMPOSITION
00:02: Play Along, (22:58)
Sciarrino VS Scanner, (33:58)
01:00: Bach, (58:00)
02:00: 52 Spaces, (28:00)
Alter Ego Oslo, (22:50)
Voicelab, (06:53)
03:00: Royal Opera House, (58:00)
04:00: Consegnaci Bambina, (58:00)
05:00: Derby Feste, (25:05)
Derby Football Club, (20:30)
Mainstone, (13:14)
February 4, 2013: DANCE
00:02: Inma Rubio Tomas: Standing for Zero , (20:10)
Loughborough, (07:08)
Qualia, (29:34)
01:00: Efficiency, (34:51)
Lascia, (05:12)
Lionel Hoche, (16:00)
02:00: Porto, (30:42)
Riff, (30:00)
03:00: Cie Illico, (58:00)
04:00: 4m2, (29:45)
Faultline, (30:50)
05:00: Newcastle, (58:00)
February 5, 2013: FILM
00:02: Demeter, (40:00)
Shelley Fox, (16:46)
01:00: Anomalie, (08:27)
Echoes, (23:24)
Frank, (20:32)
Lighthouse, (03:18)
Robots, (01:52)
02:00: Dr Jekyll & Mr Hyde, (58:00)
03:00: Brabant, (10:00)
Christian Rizzo, (05:00)
House Swap Trailer, (01:51)
Hussein Chalayan, (10:00)
Oh Eun Lee, (12:33)
Red Road, (08:30)
Thomas Lock, (10:15)
04:00: Commes des Garcons, (03:04)
La Chante du Styrene, (13:41)
Staging Silence, (19:32)
Toute Memoire, (21:11)
05:00: Cipher, (04:48)
Forest, (29:47)
G(O)OD&(D)EVIL, (05:00)
Lixin Bao, (13:41)
NRC, (02:48)
February 6, 2013: INSTALLATION
00:02: Beckett, (02:58)
Belsay Hall, (06:51)
Cork, (10:36)
Ground Control, (27:00)
Sovereign Art Foundation, (10:00)
01:00: Eagle Ward, (15:04)
Flower Echoes, (35:10)
Klusterblock, (05:48)
02:00: Highway to Hell, (28:06)
Outside, (32:00)
03:00: Hysbys, (58:00)
04:00: Cezanne, (30:00)
In Between, (08:04)
Waves, (17:20)
05:00: Auguste Orts, (58:00)
February 7, 2013: LIVE
00:02: RiXC, 2005 (05:00)
Turning Sounds, 2007 (48:07)
01:00: EME.LL.Porto, 2009 (41:50)
Paris La Maraqinerie, (18:50)
02:00: Presences Electroniques Paris, 2010 (58:00)
03:00: 1/4 Inch 1 Dec, 2010 (58:00)
04:00: Rough Trade Covent Garden, 1995 (35:12)
Titanic, (25:54)
05:00: Live Rome, 2008 (04:00)
Live Vienna, 2004 (54:00)
February 8, 2013: RADIO I
00:02: Metamute Vilnius, (58:00)
01:00: BBC Buckinster Fuller, (03:38)
Dungeons & Dragons, (04:40)
Data Delirium, (04:42)
Drinnen Drausen, (30:21)
Slab, (12:38)
02:00: Kunstradio 10 Years, (38:58)
Night Email, (13:20)
BBC Ventriloquism, (05:00)
03:00: Occasional Offices, (18:53)
Radio Centraal, (29:07)
Electropollution 1, (12:21)
04:00: 2001 BBC Feb R4 Dungeons & Dragons, (04:40)
BBC Brassai, (04:47)
BBC Outsider, (03:54)
BBC The End, (04:40)
Publicphono, (40:00)
05:00: BBC Ambience, (04:14)
BBC Jet Lag, (04:04)
Dante's Inferno, 1995 (50:38)
February 9, 2013: RADIO II
00:02: The Human Voice, (44:19)
Memetic Flesh, (13:26)
01:00: The Three Women, (33:26)
The Sounds of Love, (26:15)
02:00: The Woman With the Fork & Knife Disaster, (43:58)
Electropollution 4, (14:08)
03:00: Fine Lace & Football Nottingham, (22:05)
In the Archers, (05:10)
Show Must Go On, (27:46)
04:00: Each Day Dies with Sleep 1, (52:08)
Radio Entry Austria, (06:38)
05:00: Each Day Dies with Sleep 2, (40:29)
Happy Birthday Kunstradio, (18:20)