WGXC-90.7 FM
Weekend in review
Dec 23, 2013 6:02 am
Some of the stories that made the news Dec. 20 through Dec. 23:
Michael Ryan reported in the Windham Journal
the town of Windham is now recruiting for a part-time police chief. The Windham Town Board last week directed retiring full-time police chief Stacy Post to send out letters of interest to potential candidates. Post will leave the job Dec. 31, and be sworn in as the new town supervisor, Jan. 1. She defeated current supervisor Stephen Walker in November. Local officials hope to name a replacement from within the department. Post said at least one officer has expressed an interest in the job. The new chief is expected to be chosen Jan. 6.
Read the full story in the Windham Journal
.
[caption id="" align="alignleft" width="269"]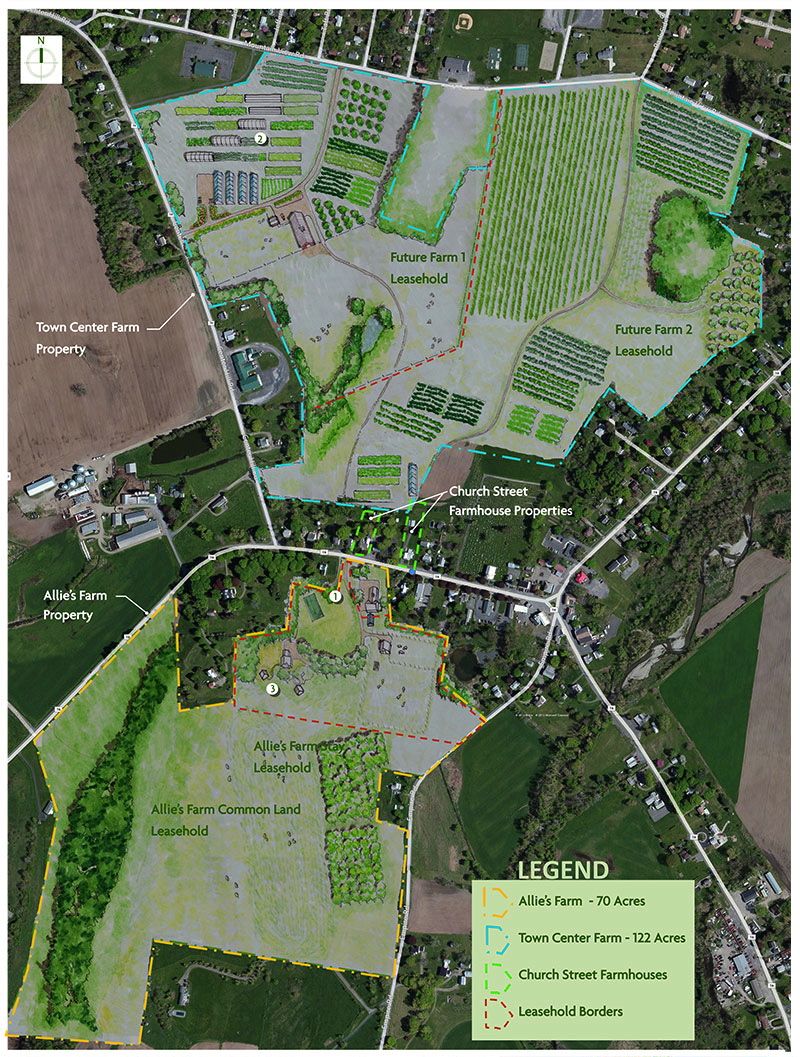 Map of the proposed Copake Agricultural Center.
(Courtesy efarmaccess.com)[/caption]
David Lee reported in the Register Star
the Copake Agricultural Center is expected to take a step forward this week, as it is scheduled to close on the purchase of 122 acres in Copake. The parcel being acquired is known as the town center farm land. The Copake Agricultural Center
is a project of Northeast Farm Access
. The group's vision for the center is to bring together farmers, investors and farm organizations to create an innovative demonstration farm. The owners of the property will consist of a group of 20 investors, the primary shareholder being the Camphill Foundation.
Read the full story in the Register Star
.
Parry Teasdale reported in the Columbia Paper
incumbent Chatham Town Council member Maria Lull, a Republican, has been reelected to a four-year term by one vote. A ruling by Acting State Supreme Court Judge Henry Zwack on the remaining handful of contested ballots Mon., Dec. 16, gave her the victory over Democrat Landra Haber. With Ms. Lull's reelection, the composition of the town board remains the same -- two Republicans and two Democrats. Supervisor Jesse DeGroodt is not currently enrolled in an official political party.
Read the full story in the Columbia Paper
.
The Daily Freeman reported
the trustees of the Athens Community Foundation announced the distribution of 39 grants to 29 organizations and groups that represent community interests. The grants, totaling more than $166,000, were awarded to civic, sports, cultural, fraternal, educational and government groups. This marks the 11th year that grants were handed out by the foundation. The original source of the funding came from a negotiated agreement between Athens Generating and the town of Athens. A full list of grant recipients was not immediately made available.
Read the full story in the Daily Freeman
.