WGXC-90.7 FM
Thursday, November 28, 2013 local almanac
Nov 28, 2013 12:01 am
Weather right now
[caption id="" align="alignleft" width="128"]
Cairo: High 27F; low 13F.[/caption]
[caption id="" align="alignleft" width="125"]
Catskill: High 29F; low 18F.[/caption]
READ TEMPERATURE IN HUDSON:
On thermometer in Studio A.
FAR LEFT:
The temperature on the far left is from the Hawthorne Valley Farm Weather Page.

MIDDLE TEMP:
Cairo from Weather Underground page.

FAR RIGHT:
Catskill from Weather Underground page.
Local weather forecast
Today's forecast is specific to Catskill, in Greene County
:
Today:
Mostly sunny. High near 30. Thursday night, partly cloudy. Low around 19.
Forecast for the next three days:

Friday:
Partly sunny. High near 33. Friday night, mostly clear. Low around 12.
Saturday:
Partly sunny. High near 33. Saturday night, a slight chance of snow showers after 1 a.m. Mostly cloudy. Low around 27.
Sunday:
A chance of snow showers before 10 a.m., then a chance of rain showers. Cloudy. High near 44. Sunday night, mostly cloudy. Low around 28.
Sunrise today:
7:02 a.m.
Sunset today:
4:28 p.m.
Length of the day:
9:22 hrs.

The day ahead on 90.7-FM
12 a.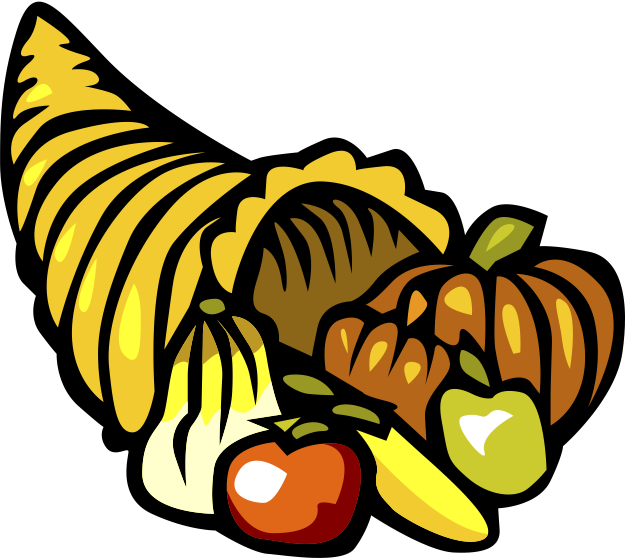 m. (midnight):
Radio News: Headlines
Radio and media news.
12:05 a.m.:
Radio Stew: Thanksgiving
History lessons, turkey calls, football stories, pilgrims, and more, in an all-night radio stew.
6 a.m.:
Background Briefing with Ian Masters
Inside breaking international and national news. A radio program featuring international and national news, expert guests, policy makers and critics with analysis and insight on national security, foreign and domestic policy, political, cultural and social issues. This program goes far beyond the headlines and deep under the radar to bring forward truths unheard in the American media.
7 a.m.:
WGXC Morning Show
Morning news, music, interviews features and agriculture reporting. Hosted by Phil Grant. Call in with your views at 518-828-0290.
8 a.m.:
Democracy Now!
hosted by Amy Goodman and Juan Gonzalez.
9 a.m.:
WGXC Morning Show:
The Decolonize Radio Hour
This special holiday edition of the WGXC Morning Show will feature indigenous hip hop and folk music, as well as information on current campaigns to work in solidarity with native-led struggles and to decolonize our communities. Cory Fischer-Hoffman, guest host.
10 a.m.:
Prison Voices Project: Leonard Peltier
The program will feature an exclusive interview with David Hill, Executive Director of the International Leonard Peltier Defense Committee. Peltier has been imprisoned since 1976, despite having proven he received an unfair trial. Many people have contributed to the cause to support Peltier and to demand his freedom. The program will also feature tracks from the compilation CD, "Hip Hop's Contribution to The Freedom Campaign," featuring the Digable Planets, Talib Kweli, M1 and others. Hosted by Cory Fischer-Hoffman.
11 a.m.:
Lonesome Cowboy Mystery Hour: Thanksgiving
The Cowboys are back! Kurt Lehner and Doug Clow, hosts of the Coyote Ghost Radio Show and Duquesne Whistle, will join forces once again for a special Thanksgiving show.
2 p.m.:
Alice Brock
Artist, activist, and restaurant owner of the iconic Arlo Guthrie song, "Alice's Restaurant," speaks with her friend Ron Puhalski of Athens about food, Cuba, marijuana laws, art, music, Provincetown, and more in a Thanksgiving day special show including '60's era songs by The Band, Arlo and Johnny Cash, Jefferson Airplane, Creedence Clearwater Revival, Rick Robbins, Dave Van Ronk, Nina Simone, and speech excerpts from John F. Kennedy and Fidel Castro, all followed by the full length Alice's Restaurant song. Produced by Sam Sebren. Rebroadcast from Thanksgiving, 2012.
3 p.m.:
Radio Theatre: I Thought Turkeys Could Fly
Radio Thanksgiving traditions such as playing Rush Limbaugh's "The True Story of Thanksgiving," and dropping live turkeys from helicopters continue to this day. Dan Seward also contributes a local Thanksgiving story, Andy Griffith's "What It Was, Was Football" comedy routine joins the show, and Ray Davies contributes a holiday song.
4 p.m.:
WGXC Afternoon Show

7 p.m.:
The Jazz Disturbance: Marc Anthony Thompson
Singer-songwriter Marc Anthony Thompson, host of The Honegun Power Hour, sits in for Cheryl K.
9:30 p.m.:
69: Thanksgiving with Brian Dewan
Tune in to 69 to hear new sounds created by Brian Dewan with the Dual Primate and Swarmatron. These sounds may be good for your digestion.