WGXC-90.7 FM
Athens Village Mayor talks noise
Aug 15, 2012 12:04 am
[caption id="" align="aligncenter" width="600"]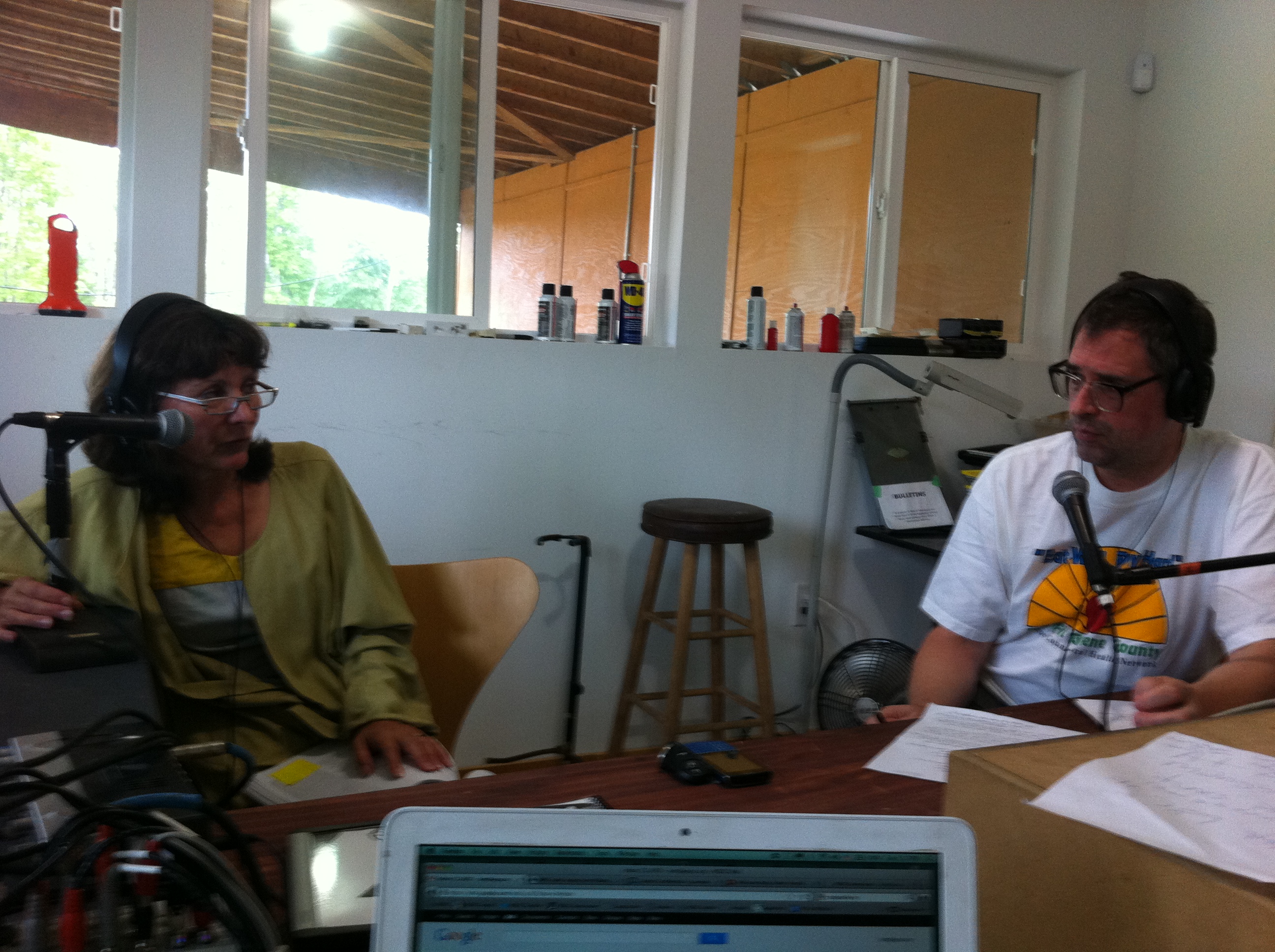 Athens Village Mayor Andrea Smallwood talks with WGXC's Sam Sebren at WGXC's Acra studio.[/caption]
The
Village of Athens
Mayor, Andrea Smallwood, was a guest on the "WGXC Afternoon Show" Tue., Aug. 14 from Wave Farm in Acra. Smallwood discussed the new businesses that have recently opened in the village, and the noise issues that have surfaced with the business growth. Crossroads Brewery has expanded, with a restaurant now, and plans for a second-floor entertainment area in the town's former opera house. This weekend, a new business, Paddle Head Boards, opens down on the Hudson River. And recently, Dionysos began hosting live music outside. The Village is also hosting live concerts on the waterfront on Friday evenings.
A few neighbors complained about the noise at Dionysos and talk of a noise ordinance has ensued in Athens
. WGXC volunteer and Athens resident Sam Sebren joined hosts Peter Krug and Tom Roe, in the first of several WGXC interviews with Athens residents on both sides of this issue. Smallwood gave an overview of the situation, and cuationed against writing a law for one situation that would later apply to all other businesses in the town. Click
here
to listen to the full interview.
PLAY ANDREA SMALLWOOD EXCERPT ABOUT NOISE ISSUE IN ATHENS
:41