WGXC-90.7 FM
Resistance to state testing spreads to region
Apr 18, 2013 7:20 am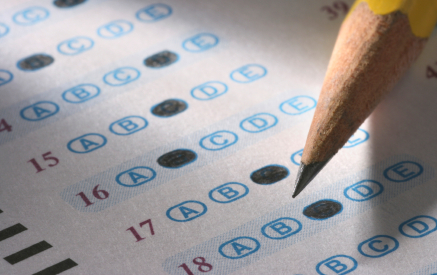 As annual state testing of elementary and middle school students commenced this week, two local districts dealt with parental concerns and resistance to the process.
Barbara Reina reports in the Register Star
approximately 135 Ichabod Crane students in grades 3 through 8 opted out of the annual evaluation by way of parent refusal letters. Ichabod Crane PTA President Kathryn Sundwall said parents are concerned about teachers being compelled to teach to the test, the possibility of information sharing of student information by the company producing the testing, as well as parents and teachers not having access to test answers for additional learning and student growth. District Superintendent George Zini said the impact on the district, including possible reductions in state funding, remains to be seen.
Kyle Adams reports in The Daily Mail
Cairo-Durham Superintendent Mary Fassett fielded a flurry of calls in the past week from concerned parents inquiring about opting out, worried their children were being unnecessarily and unproductively stressed by the new requirements. The school responded with a robocall, letters and information posted on its Web site about the tests and the notion of opting out. Despite the concerns, Fassett reported no illegitimate absences as testing began Tues, Apr. 16. The state ELA and math exams are now aligned with new Common Core standards that set higher achievement requirements. The New York State Education Department has cautioned schools and parents that as a result of the raised standards, scores are likely to be lower than on previous tests until the curriculum catches up.