WGXC-90.7 FM
Lea Bertucci and Ben Vida, Zach Layton, Victoria Keddie
Sep 18, 2022: 4:30 pm- 7pm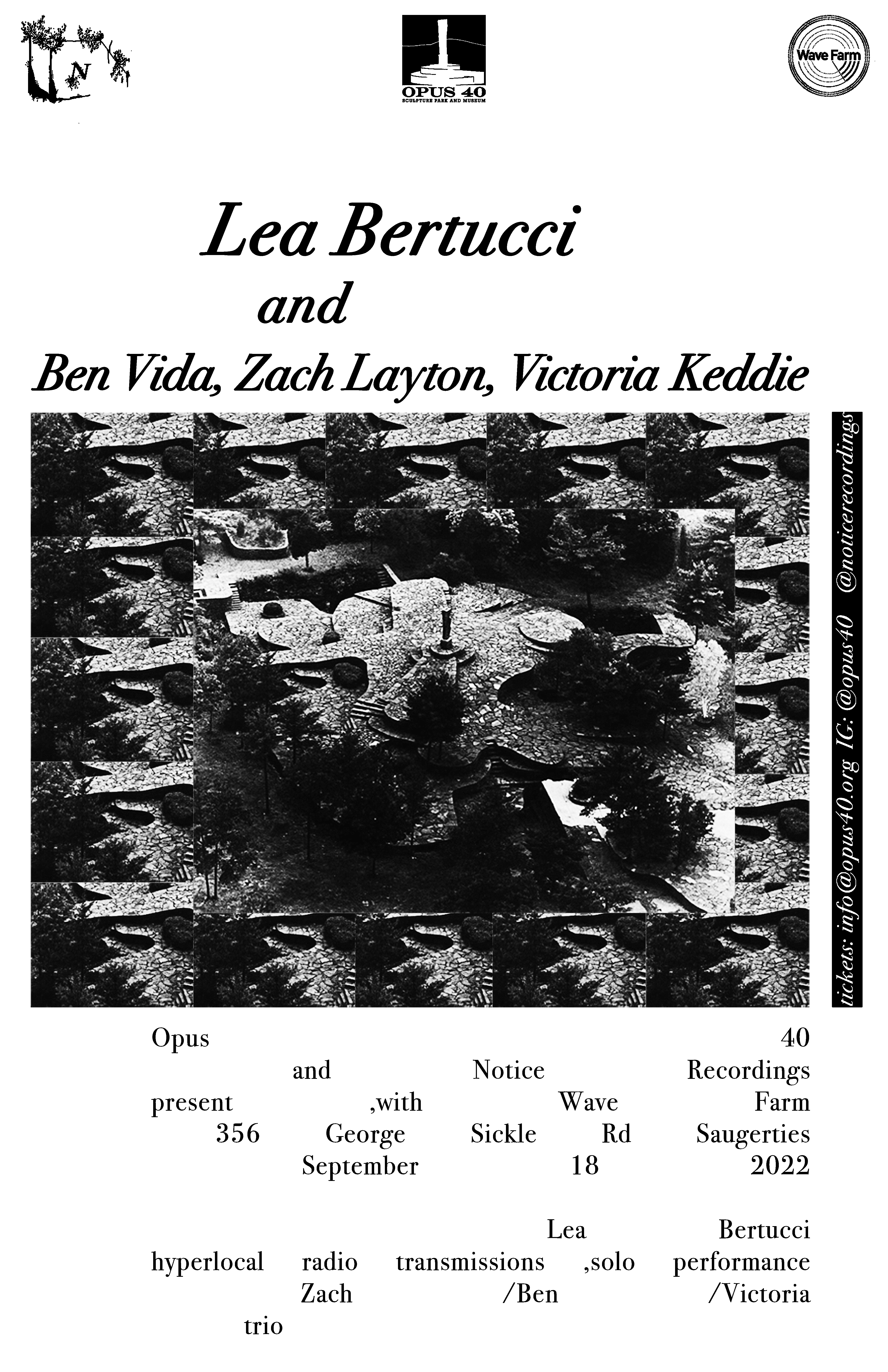 Advance tickets at https://www.tickettailor.com/events/opus40/744862.
Presented with Notice Recordings and Opus 40.
For this performance at Opus 40, Lea Bertucci will present a solo performance for electronics, voice, samples and multichannel radio. Four low-range FM transmitters, provided courtesy of Wave Farm, will send audio throughout the performance to radios installed within the labyrinthine walls of Opus 40 to create spatialized sonic gestures. Audience members are invited to circulate through the grounds as the performance takes place, live 'mixing' the four channels as they move.