WGXC-90.7 FM
Ugnayan at New Ear Festival 2020
Jan 06, 2020 - Jan 12, 2020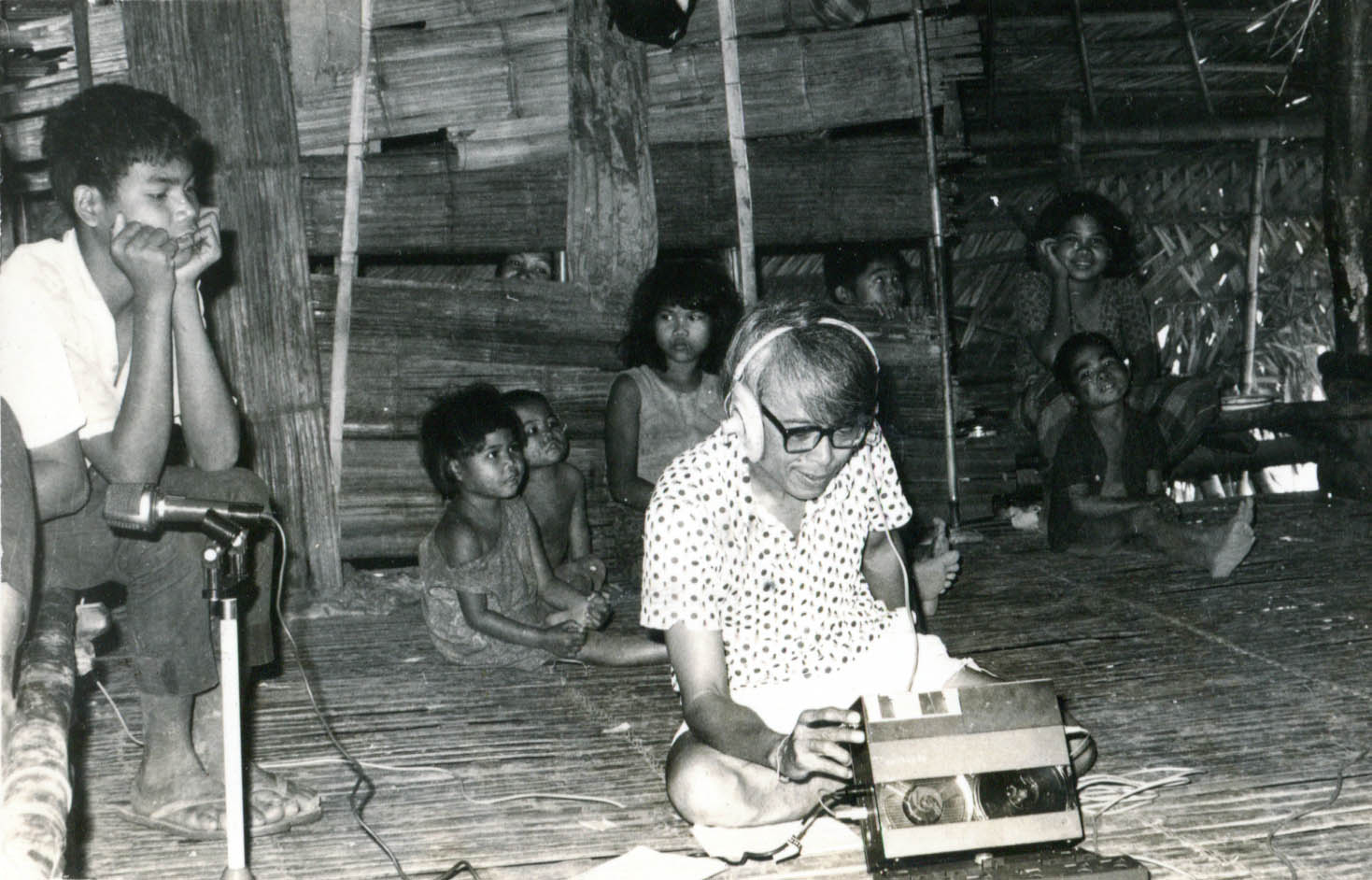 José Maceda's Ugnayan was an expansive audience participatory work for radio to be broadcast at 6 p.m. on New Year's Day, 1974. Arguably the most ambitious, provocative, and controversial work in his repertoire, the fifty-one-minute-long piece consisted of twenty separate tracks, each to be played on a different public radio frequency simultaneously, producing a musical atmosphere at the scale of the city. All thirty-seven radio stations in the metropolitan Manila area turned over their channel for Maceda's sound diffusion, with some tracks playing from multiple stations. Millions of listeners tuned in. Manila's parks, plazas, and street corners were converted into what the composer called "Ugnayan Centers"—142 locations in all. In one of the biggest, 15,000 people congregated, their personal radios creating a stunningly knotted mass of sounds.
Aki Onda will restage this piece at the front of the gallery space from 2 - 5 p.m. and before performances daily during the New Ear Festival at Fridman Gallery, 169 Bowery NYC, January 6 - 12, 2020. In addition to the 20 transmitters and 20 radios installed at the gallery, visitors are encouraged to bring their own FM transistor radios and contribute to the installation by tuning into one of the transmitting frequencies.
Curated by Aki Onda. Presented by Fridman Gallery, in collaboration with Wave Farm. Made possible by the UP Center for Ethnomusicology.