Nov 28, 2022: 3pm - 4pm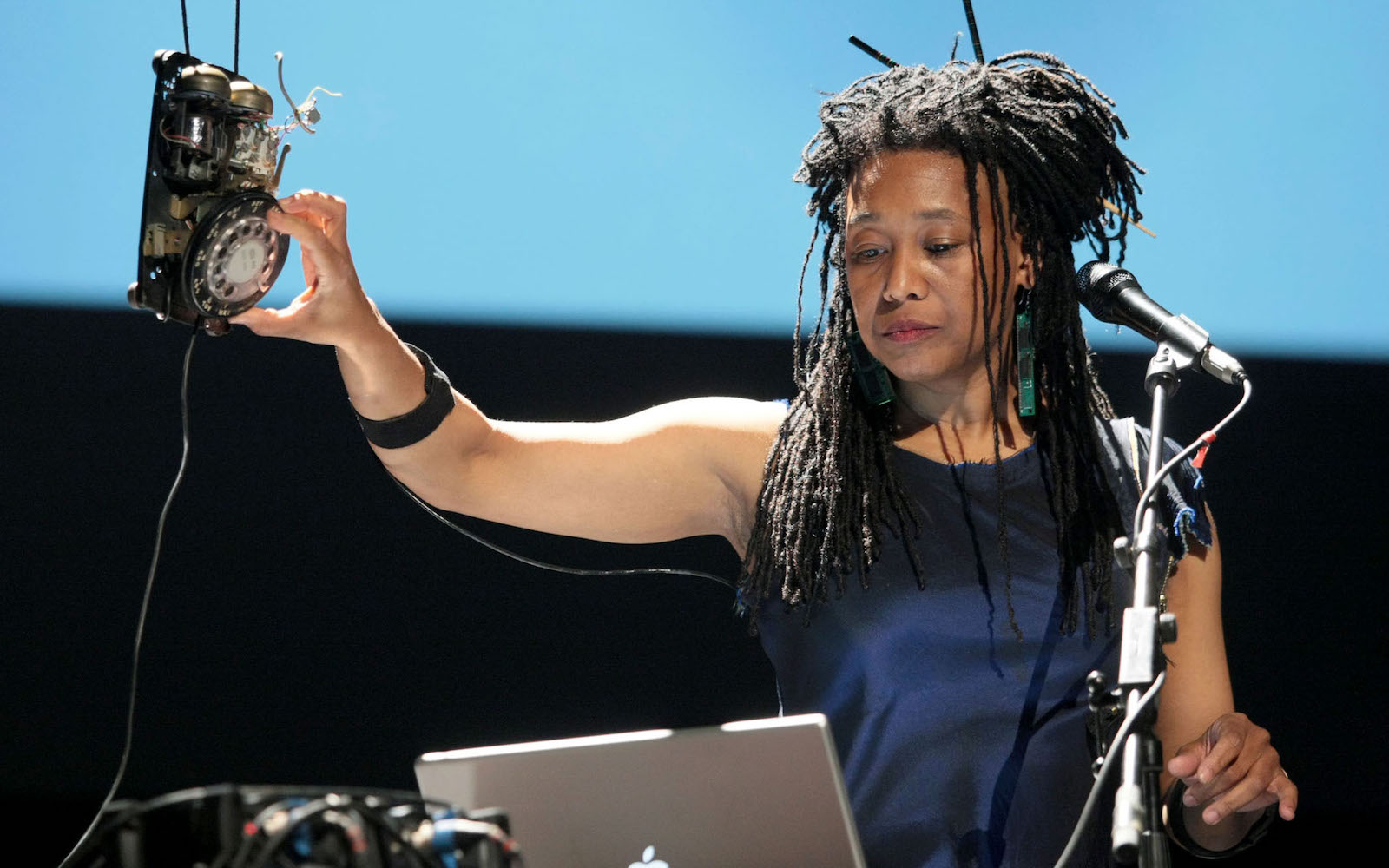 Produced by Roulette Intermedium.
Composer/performer and media artist Pamela Z in excerpts from performances at Roulette from 1990-2009. Z works primarily with voice, live electronics, sampled sound, and video. A pioneer of live digital looping techniques, she processes her voice in real time to create dense, complex sonic layers. Her solo works combine experimental extended vocal techniques, operatic bel canto, found objects, text, digital processing, MAX/MSP, and wireless MIDI controllers that allow her to manipulate sound with physical gestures. Hints of Meredith Monk, Laurie Anderson, Harry Partch, Joni Mitchell… Z lives in San Francisco.
"Tracking The Odds: The Roulette Concert Archive" is a monthly hour-long radio special produced by Roulette Intermedium (roulette.org) and broadcast in partnership with Wave Farm's WGXC 90.7-FM and Standing Wave Radio. The broadcasts feature selected highlights from Roulette's New York experimental music space dating from the early 1980s to the present. Thousands of rare, formative, and often unheard recordings by innovators and adventurous musicians populate the archive. Tracking The Odds airs the fourth Monday of the month from 3 p.m. to 4 p.m. and is archived at wavefarm.org.
Founded in 1978, Roulette operates a 400-seat concert hall on Atlantic Avenue in Brooklyn with a focus on experimental and unorthodox music and performance across all genres and media. It's archive of thousands of audio and video recordings is currently being restored.