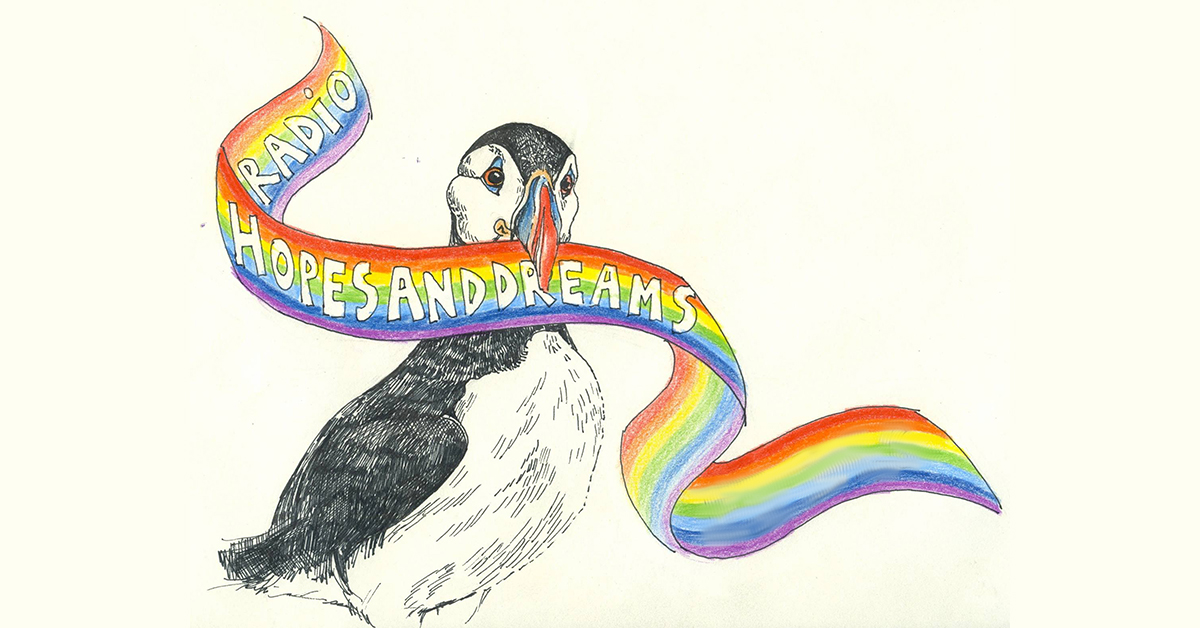 Use the player above to listen when there is live content streaming.
Radio Hopes and Dreams aired on WGXC from August 2021 to December 2021.
Radio Hopes and Dreams (RHAD) is a laboratory for a social just ecological transition, a mobile, artist-run radio station founded by artists Elin Már Øyen Vister and Margrethe Kolstad Brekke in 2016. RHAD is an artistic radio concept mixing DIY radio journalism with artistic forms of radio production and broadcasting. RHAD is listening to and is occupied with the severe climate crisis, ecological grief, biological, gender and cultural diversity, a social & environmental just ecological transition with a focus on local solutions and creativity. Radio Hopes and Dreams celebrates the hope that lies in grassroot movements across the world, led by decolonial POC, and indigenous movements on the frontlines, and LGBTQ+ communities.