WGXC-90.7 FM
Jun 24, 2020: 7pm - 8pm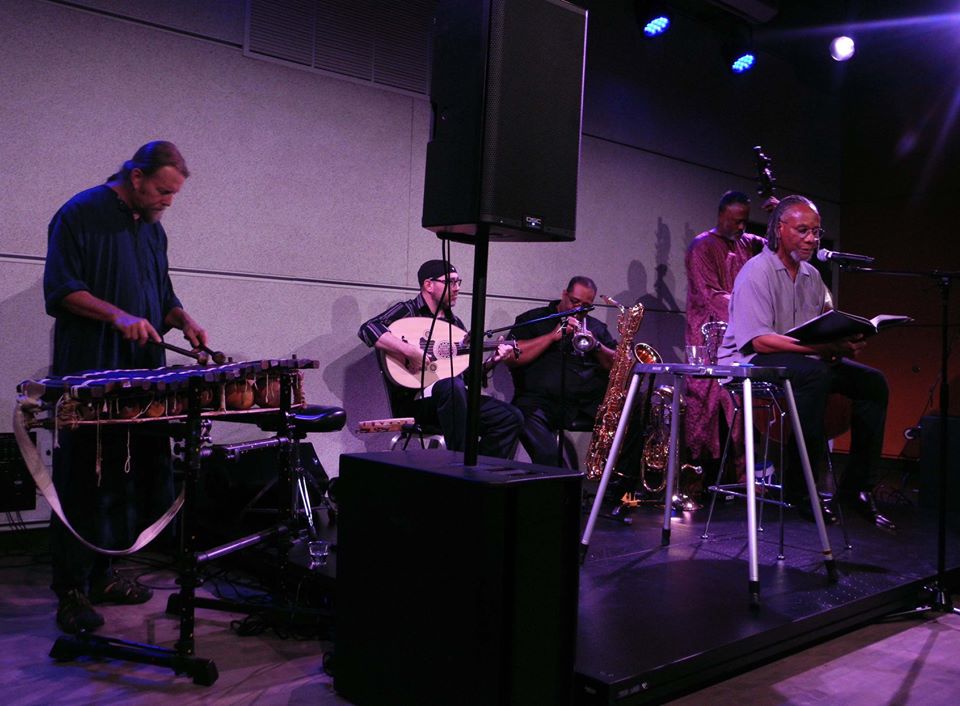 Hosted by Chris Funkhouser.
In this broadcast, Nathaniel Mackey: Our True Day Begun Soon Come Qu'ahttet. Poet Ray'd Yo features documentation of Mackey's performance with musicians at the Mackey Sessions in Durham, North Carolina in September 2018. Mackey, a professor at Duke, recipient of the 2015 Bollingen Prize for Poetry, and author of numerous volumes of poetry, prose, and criticism, performs with Sandy Blocker, Jason Lentz, Dorian Lee Parreott II, and Vattel Cherry.
Blending words and sounds, bringing to the airwaves live performances as well as field and studio recordings by writers the host has crossed paths with over the course of a quarter century.