WGXC-90.7 FM
Aug 17, 2017: 1am - 2am
WGXC 90.7-FM: Radio for Open Ears
90.7-FM in NY's Upper Hudson Valley and wgxc.org/listen everywhere
http://www.wgxc.org/
Wave Farm Radio
wavefarm.org 1620-AM | Simulcast mid-6 a.m. and Saturdays on WGXC 90.7-FM.
https://wavefarm.org/listen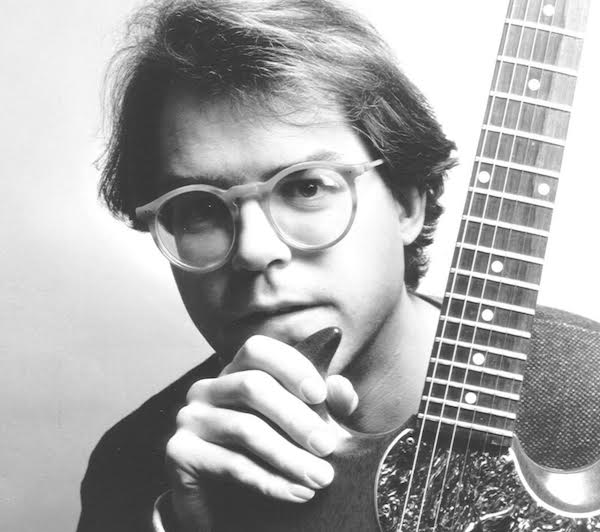 Produced by Roulette Intermedium.
Guitarist Bill Frisell, whose extraordinary touch, technique, and daring has led him to collaborate with artists including Nora Jones, Paul Simon, Elvis Costello, and John Zorn, did some of his earliest and formative work in several concerts at Roulette. A Grammy nominated artist, this recording is his first ever solo show, recorded at Roulette's original Tribeca loft on 13 October 1989. This tape highlights his early fascination with Thelonious Monk and movie soundtracks, including an amazing rendition of Monk's Mysterioso on banjo and the tricky Friday the 13th, plus his first version of When you Wish Upon A Star, the classic Disney song written by Leigh Harline and Ned Washington, and some Nino Rota film music. Prescient, charming, masterful.
Tracking The Odds: The Roulette Concert Archive is a monthly hour-long radio special produced by Roulette Intermedium (roulette.org) and broadcast in partnership with Wave Farm's WGXC 90.7-FM. The broadcasts feature selected highlights from Roulette's New York experimental music space dating from the early 1980s to the present. Thousands of rare, formative, and often unheard recordings by innovators and adventurous musicians populate the archive. Tracking The Odds airs the third Thursday of each month at 1am and is archived at wavefarm.org.
Founded in 1978, Roulette operates a 400-seat concert hall on Atlantic Avenue in Brooklyn with a focus on experimental and unorthodox music and performance across all genres and media. It's archive of thousands of audio and video recordings is currently being restored.