WGXC-90.7 FM
Overlooked:
The Sixth Annual Thanksgiving Tryptophanfest of Intolerable Music
Nov 24, 2020: 12pm - 2pm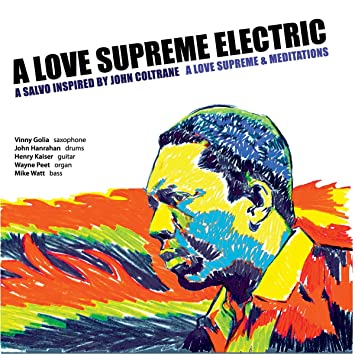 Overlooked presents the sixth annual "Thanksgiving Tryptophanfest of Intolerable Music." Past Tryptophanfests were created to present an array of music so unlistenable that you would want to turn off the radio and go back to spending time with your hopefully less intolerable family. This year is different; since most of us are not spending time with family, the sixth Tryptophanfest will be much less intolerable than usual as radio might serve as your less intolerable substitute family! The broadcast will feature music by a few of the too-many musicians who died this year (Hal Willner; Ellis Marsalis; Gary Peacock; Henry Grimes; Giuseppi Logan; Lee Konitz; Richard Teitelbaum; and Florian Schneider), some old music (David Bowie; Robert Wyatt), some new music (Susan Alcorn; Code Girl; Tristan Perich; and Stephan Thelan), as well as a few offbeat covers (Bitchin' Bajas; Matt Wilson; Theo Bleckman and The Westerlies; Jerry Gonzalez; Greg Saunier, Mary Halvorson and Ron Miles; and Vinny Golia, John Hanrahan, Henry Kaiser, Wayne Peet and Mike Watt ).

After the local news at noon, "Overlooked" is a show focusing on overlooked and under-heard jazz, improvisational, and other fringe music, from early roots to contemporary experiments, a mix of familiar to rare, classic to weird.
Host Rob Saffer is the former Executive Director and Producer of the Creative Music Foundation.