WGXC-90.7 FM
Oct 28, 2020: 9am - 11am
WGXC 90.7-FM: Radio for Open Ears
90.7-FM in NY's Upper Hudson Valley and wgxc.org/listen everywhere
http://www.wgxc.org/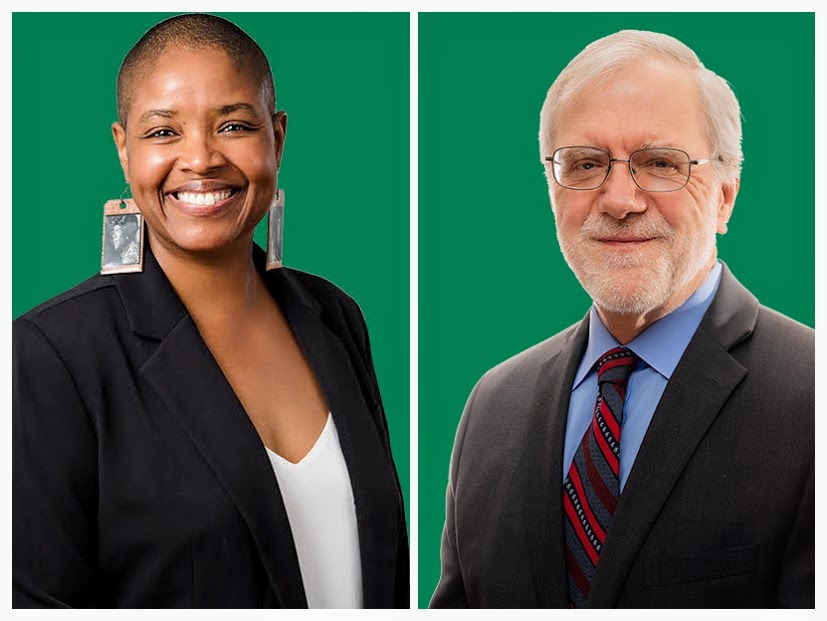 Hosted by Cheryl K (Wednesday), and Tom Roe (Monday, Tuesday, Thursday, Friday, and Saturday).
In the first hour, a conversation with Green Party vice-presidential candidate Angela Walker. Walker is a veteran working-class activist with decades of experience working for racial and economic justice in social movements, unions, and as an independent socialist candidate in her youth. She is an advocate for the rights of black, brown, and Indigenous people, the LGBTQIA community, labor, and the Earth itself. Host Cheryl K spoke with Walker by phone on Sat., Oct. 24. During the second hour, Green Party presidential candidate Howie Hawkins. Hawkins has been a Green Party organizer since its first national meeting in 1984. He was the first candidate to campaign for a fully developed Green New Deal in 2010. As the Green Party's candidate for governor of New York in 2010, 2014, and 2018, he received enough votes to qualify the party for a ballot line for the next four years. In addition to his political activities, Hawkins has been an organizer in peace, justice, union, and environmental campaigns. Cheryl K spoke with Hawkins by phone on Tue., Oct. 27.
The WGXC Morning Show is a radio magazine show featuring local news, interviews with community leaders and personalities, reports on cultural issues, a rundown of public meetings and local and regional events, with weather updates, and more about and for the community, made mostly through volunteers in the community through WGXC. Some reports come from our partner station, WOOC-LP in Troy, out of The Sanctuary for Independent Media. At 9 a.m. "The WGXC Daily," with local headlines, weather, and previews of community events, airs. At 10 a.m., national headlines from
Public News Service
are on WGXC.