WGXC-90.7 FM
The Radio Art Hour:
Aki Onda's Nam June's Spirit Was Speaking to Me
Aug 16, 2022: 3pm - 4pm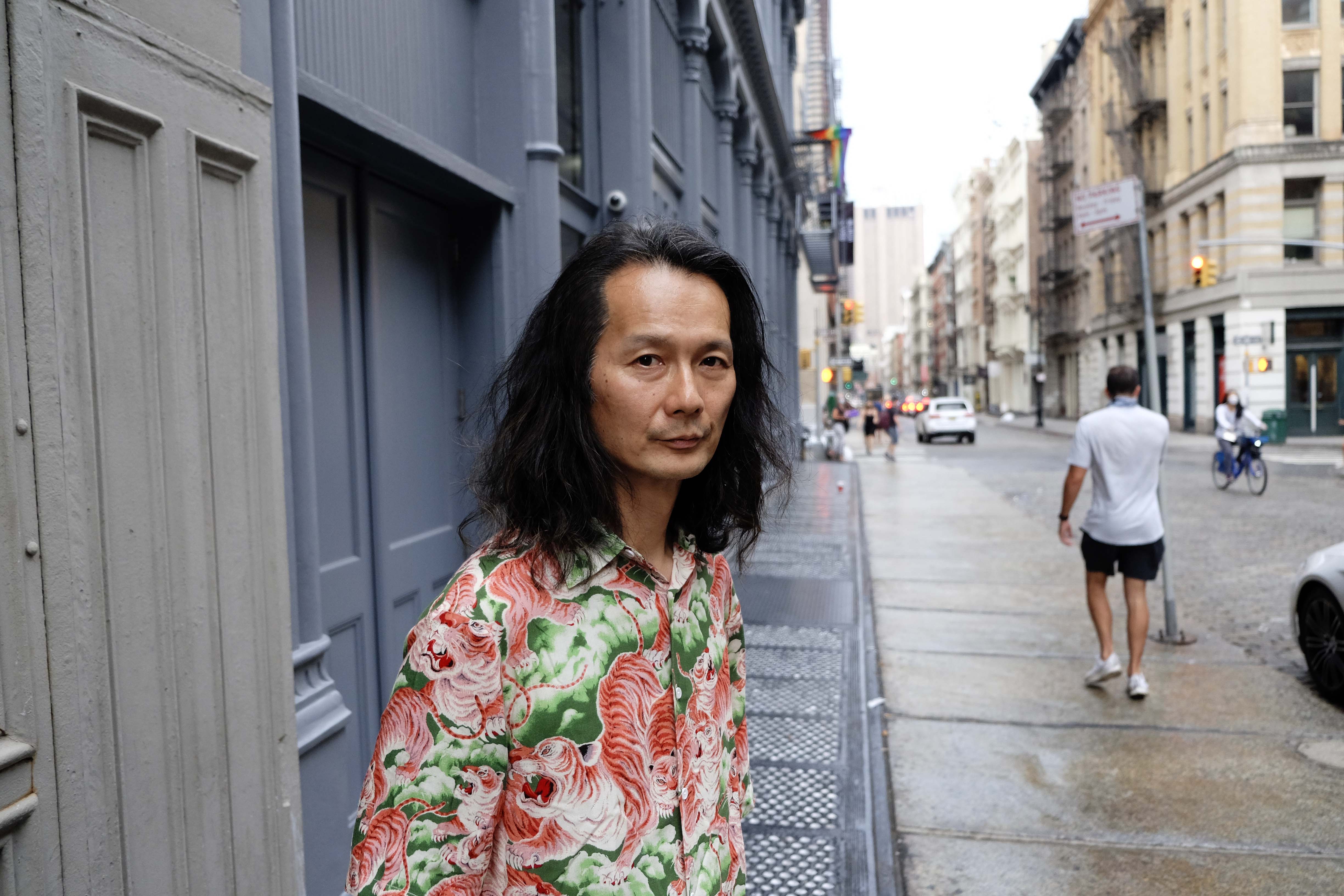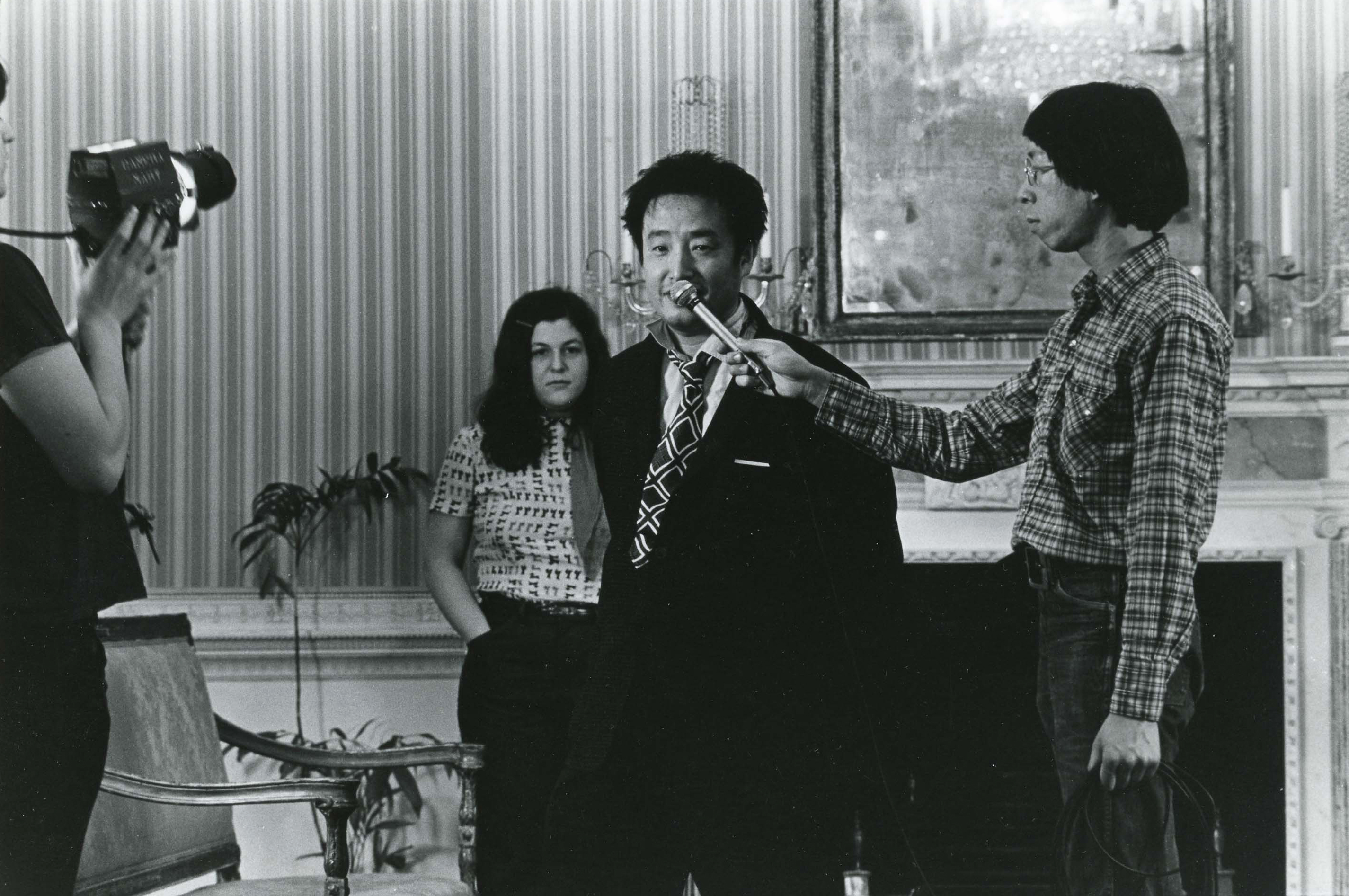 Produced by Wave Farm Radio Artist Fellows and Artistic Director Tom Roe.
This broadcast features Aki Onda's Nam June's Spirit Was Speaking to Me an installation at the 2022 Toronto Biennial
Write's Aki Onda, Nam June's Spirit Was Speaking to Me occurred purely by chance. In 2010, I spent four days at the Nam June Paik Art Center on the outskirts of Seoul, South Korea for a series of performances and had plenty of free time to wander. The building was packed with an impressive array of installations, sculptures, drawings, and print ephemera. I have always felt a close kinship with Paik, and so it was a great opportunity to immerse myself in his works. It was that night I received first contact, via a hand-held radio in a hotel room in Seoul. It was out of the blue. Scanning through the stations, I stumbled upon what sounded like a submerged voice, and began recording. I concluded that this was Paik's spirit reaching out to me.
The project continued to grow organically as I continued to channel Paik's spirit over long distances, receiving cryptic broadcasts and messages. The series of seances, conducted in different cities across the globe, began in Seoul in 2010, and continued in Koln, Germany in 2012; Wrocław, Poland in 2013; and Lewisburg, USA in 2014. The original recordings were captured by the same radio with almost no editing, save for some minimal slicing. Paik is known for his association with shamanism, a practice that constantly surfaces in his works throughout his career. In an interview, he stated: "In Korea, diverse forms of shamanism are strongly remained. Even though I have created my work unconsciously, the most inspiring thing in my work came from Korean female shaman Mudang." Paik himself was a master shaman and used shaman rituals and symbols for staging his vivid performances and installations.
These recordings became a way for me to explore the mythic form of radio—a medium which is full of mysteries. The transmissions captured may be "secret broadcasts" on anonymous radio stations. There are in fact hundreds of these stations around the world, although the numbers dwindle as clandestine messages can now be sent via encrypted digital channels. Some of these stations were likely for use by the military, a part of espionage or relics of the Cold War. But many others continue without apparent explanation. These are just some of the questions that remain unanswered.
Welcome to "The Radio Art Hour," a show where art is not just on the radio, but is the radio. "The Radio Art Hour" draws from the Wave Farm Broadcast Radio Art Archive, an online resource that aims to identify, coalesce, and celebrate historical and contemporary international radio artworks made by artists around the world, created specifically for terrestrial AM/FM broadcast, whether it be via commercial, public, community, or independent transmission. Come on a journey with us as radio artists explore broadcast radio space through poetic resuscitations and playful celebrations/subversions of the complex relationship between senders and receivers in this hour of radio about radio as an art form. "The Radio Art Hour" features introductions from Philip Grant and Tom Roe, and from Wave Farm Radio Art Fellows Karen Werner, Jess Speer, and Andy Stuhl. The Conet Project's recordings of numbers radio stations serve as interstitial sounds. Go to wavefarm.org for more information about "The Radio Art Hour" and Wave Farm's Radio Art Archive.