WGXC-90.7 FM
Overlooked:
More Kind-of-New Releases
Dec 10, 2019: 12pm - 2pm
WGXC 90.7-FM: Radio for Open Ears
90.7-FM in NY's Upper Hudson Valley and wgxc.org/listen everywhere
Standing Wave Radio
wavefarm.org/listen and 1620-AM at Wave Farm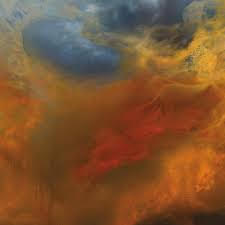 This broadcast will feature new music from 2019. The cross-genre show will include new pieces from Sunn O))), Miles Okazaki, Bill Orcutt, Tune Yards, Sokratis Sinopoulos, Spaza, The Last Poets, Lost in Kiev, Goat Girl and many more.

After the local news at noon, "Overlooked" is a show focusing on overlooked and under-heard jazz, improvisational, and other fringe music, from early roots to contemporary experiments, a mix of familiar to rare, classic to weird. Broadcast live from the Hudson studio.