WGXC-90.7 FM
May 24, 2022: 12pm - 2pm
WGXC 90.7-FM: Radio for Open Ears
90.7-FM in NY's Upper Hudson Valley and wgxc.org/listen everywhere
http://www.wgxc.org/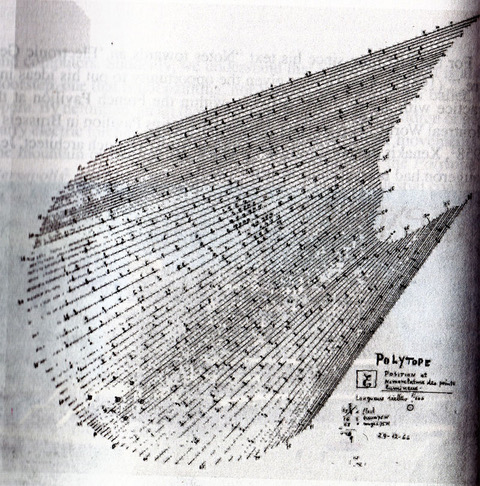 After the local news at noon, music as architecture, the work of composer Iannis Xenakis (1922-2021). His music is haunting, architectural and mathematical, otherworldly and sculptural, industrial and imposing, steam punk metallic, like time moving backward and sound moving backward in time. Host Rob Saffer will play 10 compositions that span nearly four decades of Xenakis's career, beginning with "Metastaseis" from 1953 and concluding with "'loolkos" from 1996. Featuring a variety of compositions, some less than one minute, that employ large orchestras (sometimes several at once), chamber works, a string quartet, a percussion sextet, solo piano and, time permitting, a piece that fuses choral music with trombones. This highly original music is raw and powerful, and at times so terrifying, it's a good thing "Overlooked" airs at noon, in broad daylight.

Playlist
Metastaseis (1953)
Achorripsis for 21 Instruments (1956)
Kaaanerg (1969)
Evryali (1973)
Pleaides (1978)
Ata (1987)
Tracees (1987)
Roai (1991)
Ergma (1994)
loolkos (1996)
N'Shima (1975)

"Overlooked" is a show focusing on overlooked and under-heard jazz, improvisational, and other fringe music, from early roots to contemporary experiments, a mix of familiar to rare, classic to weird. Live from the shadow of Overlook Mountain in Ulster County.
Host Rob Saffer is the former Executive Director and Producer of the Creative Music Foundation.