WGXC-90.7 FM
Jul 28, 2020: 12pm - 2pm
WGXC 90.7-FM: Radio for Open Ears
90.7-FM in NY's Upper Hudson Valley and wgxc.org/listen everywhere
Standing Wave Radio
wavefarm.org/listen and 1620-AM at Wave Farm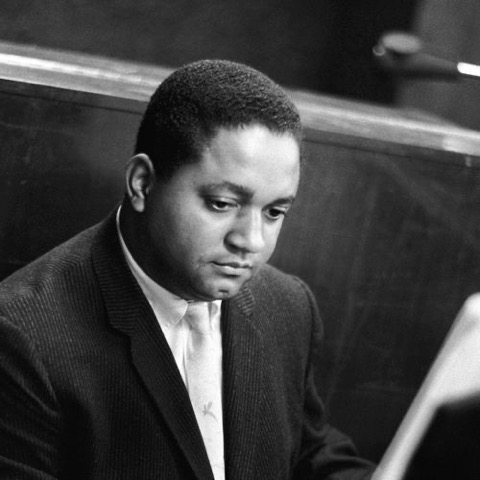 In this broadcast, an examination of the brief and often-overlooked career of composer, arranger, bandleader and reed musician Oliver Nelson, who died of a heart attack in 1975, at the age of 42. Nelson worked in a variety of musical idioms, from small groups to orchestras, avant garde to pop. He did film and television soundtracks and worked with a range of artists, from jazz masters Eric Dolphy and Thelonious Monk to the comedian Steve Allen. He composed Ellingtonian suites for large ensembles and arranged pop albums for James Brown and others. Featured music includes Nelson's early work as a tenor and soprano sax player; classic Impulse Recordings made with Dolphy, Freddie Hubbard and Roy Haynes; big bands; third-stream experiments; soundtracks; as well as his classic, "Stolen Moments," among others.

After the local news at noon, "Overlooked" is a show focusing on overlooked and under-heard jazz, improvisational, and other fringe music, from early roots to contemporary experiments, a mix of familiar to rare, classic to weird.

Host Rob Saffer is the former Executive Director and Producer of the Creative Music Foundation.