WGXC-90.7 FM
Overlooked:
New Beats to Beat the Heat
Aug 09, 2022: 12pm - 2pm
WGXC 90.7-FM: Radio for Open Ears
90.7-FM in NY's Upper Hudson Valley and wgxc.org/listen everywhere
http://www.wgxc.org/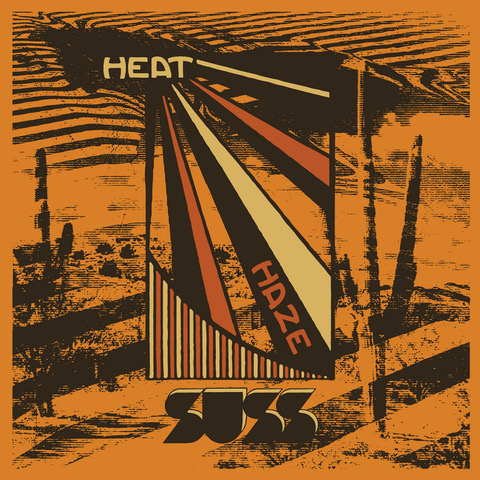 After the local news at noon, host Rob Saffer will play a heat-stroke, fever-dream grab-bag of newly released music. This broadcast will explore leading edges in the blending of contemporary composed and improvised music, as well as traditional African music and art noise; a re-release from the 1960s and a new release from the 1970s; some noisy jazz and jazzy noise; the usual complement of guitars; some humid, hazy, drony anti-Americana, and a whole lot more. Features music by William Grant Still (Music for Violin and Orchestra); Mary Halvorson (Belladonna and Amaryllis); Nate Wooley (Ancient Songs of Burlap Heroes); Gordon Grdina (Boiling Point and Pathways); Mathew Shipp (World Construct); Alan Braufman (Live in NYC, Feb. 8, 1975); David Virelles (Nuna); Avalanche Kaito (Avalanche Kaito); Mari Samuelson (Lys); Arooj Aftab with Anoushka Shankar (Vulture Prince); Sally Anne Morgan (Cups); SUSS (Heat Haze); Makaya McCraven (In These Times); Anteloper (Pink Dolphins); Odd Circus (Deus); Glenn Dickson (Wider Than Sky); Jeremy Cunningham/Dustin Laurenzi/Paul Bryan (A Better Ghost); Revelators Sound System (Revelators); and George Russell (Esthetics and The Stratus Seekers Revisited).

"Overlooked" is a show focusing on overlooked and under-heard jazz, improvisational, and other fringe music, from early roots to contemporary experiments, a mix of familiar to rare, classic to weird. Live from the shadow of Overlook Mountain in Ulster County.
Host Rob Saffer is the former Executive Director and Producer of the Creative Music Foundation. While living in Brooklyn for 25 years, he served on advisory boards for Celebrate Brooklyn and Symphony Space. He also curated the Brooklyn Museum's summer jazz series and helped found The Mingus Big Band.