WGXC-90.7 FM
Reveil
May 03, 2014 - May 04, 2014
WGXC 90.7-FM: Radio for Open Ears
90.7-FM in NY's Upper Hudson Valley and wgxc.org/listen everywhere
http://www.wgxc.org/
Wave Farm Radio
wavefarm.org 1620-AM | Simulcast mid-6 a.m. and Saturdays on WGXC 90.7-FM.
https://wavefarm.org/listen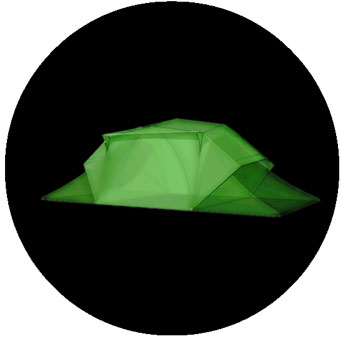 Tonight, three webstreams:
To hear "Reveil" all day until 1 a.m. EDT Sunday, click here:
http://comm.free103point9.org:8000/reveil.mp3.m3u
To hear Sontag Shogun, Patrick Higgins, Aaron Martin after 8 p.m. live from Spotty Dog Books & Ale in Hudson, click here:
http://comm.free103point9.org:8000/spottydog.mp3.m3u
To hear a six-hour internet jam Yodel – EA – OH! with bart plemenga, Eldad Tsabary and guests at 8 p.m. via NAISA Radio click here;
http://naisa.ca/naisa-radio/
Wave Farm's WGXC (90.7-FM) hosts "Reveil," a live 24-hour broadcast of the sounds of daybreak, relayed by audio streamers around the world. Beginning sometime around midnight EDT (-4 UTC) "Reveil" presents live webstreams at dawn around the world, beginning with London. "Reveil" travels west from one open microphone to another, tracking the rising sun, and finishes the following morning in London, where the entire broadcast is being presented at soundCamp at Stave Hill Ecology Park, about two miles from the Meridian line in Greenwich. The broadcast combines streams from the Locus Sonus network, many assembled specifically for this event including newly commissioned feeds from Abu Dhabi, Athens, Tehran, and Italy. Also included are existing live audio from webcams, deep ocean hydrophones, very low frequency (VLF) radio, and other independent channels covering all continents and time zones. Highlights include live streams from Austin, Texas in the United States, and Joel Goodwin at livenaturesongs.com; a whale song from Hawaii by the Jupiter Foundation, and soundscapes with goats and bells by Gregoire Lauvin (Locus Sonus) in the French Pyrenees. Besides Wave Farm Radio and WGXC, "Reveil" also airs on the following stato stations: Resonance FM (UK), Soundart Radio (UK), Radio Papesse (IT), Kriti FM (GR), NOFM2 [ARTSYNCH] (BG), Phaune Radio (FR), ARTxFM (Louisville, KY, US), basic.fm (UK), and Radio Patapoe (NL). The "Reveil" broadcast celebrates International Dawn Chorus Day, an annual event when many people listen to early morning bird songs. For more details visit 
www.soundtent.org
or email info@soundtent.org.