WGXC-90.7 FM
Sep 25, 2023: 3pm - 4pm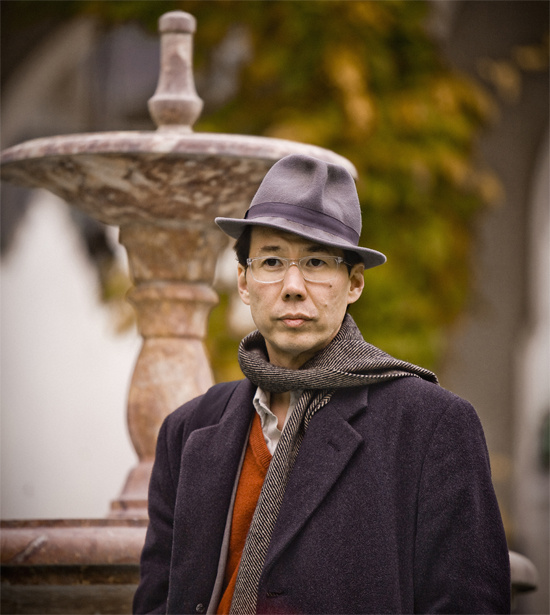 Produced by Roulette Intermedium.
The music of composer/violist Eyvind Kang with an 8-person ensemble, recorded at the Roulette concert space in NYC in 2001. The evening length piece, entitled Petrified Wood, is constructed from the composer's pitch mandalas based on geometric visualizations of harmonic and color/pitch/tempo relations. With musicians Charles Burnham, violin; composer Kang and Maryam Blacksure, violas; Jane Scarpantoni and Okkyung Lee, cellos; Shahzad Ismaily and Kato Hideki, double basses; Anyas Smoke, water drum; Raz Mesinai, sound movement; and trumpet (possibly Lesli Dalaba). Kang is a mixture of Icelandic, Danish, and Korean origin, was raised in Canada, Iceland, and the USA, and has worked with artists from Bill Frisell to John Zorn.
"Tracking The Odds: The Roulette Concert Archive" is a monthly hour-long radio special produced by Roulette Intermedium (roulette.org) and broadcast in partnership with Wave Farm's WGXC 90.7-FM and Standing Wave Radio. The broadcasts feature selected highlights from Roulette's New York experimental music space dating from the early 1980s to the present. Thousands of rare, formative, and often unheard recordings by innovators and adventurous musicians populate the archive. Tracking The Odds airs the fourth Monday of the month from 3 p.m. to 4 p.m. and is archived at wavefarm.org.
Founded in 1978, Roulette operates a 400-seat concert hall on Atlantic Avenue in Brooklyn with a focus on experimental and unorthodox music and performance across all genres and media. It's archive of thousands of audio and video recordings is currently being restored.
Playlist:
Carnival (Au Prealable) / Christof Migone
Dehors le tango des choses / Christof Migone
Twilight Zone / Golden Earring
ILL Zone / Stevie Z
If Donald Got Fired / Patti Lupone;Randy Rainbow
$pydanator (2021 Remastered Version) / $pydaXan
Smells Like Old People Spirit / Cerberus Circuitbreaker
Dopeman (feat. Jayro) / Chef Pida
That's Really Super, Supergirl / XTC
Aviary / Austyn Wohlers
Nathan / Austyn Wohlers