WGXC-90.7 FM
Guest DJ: Pitchfork's Show No Mercy and Basilica Music Festival Present Metal Machine Music
Aug 10, 2012: 7pm - 9:30 pm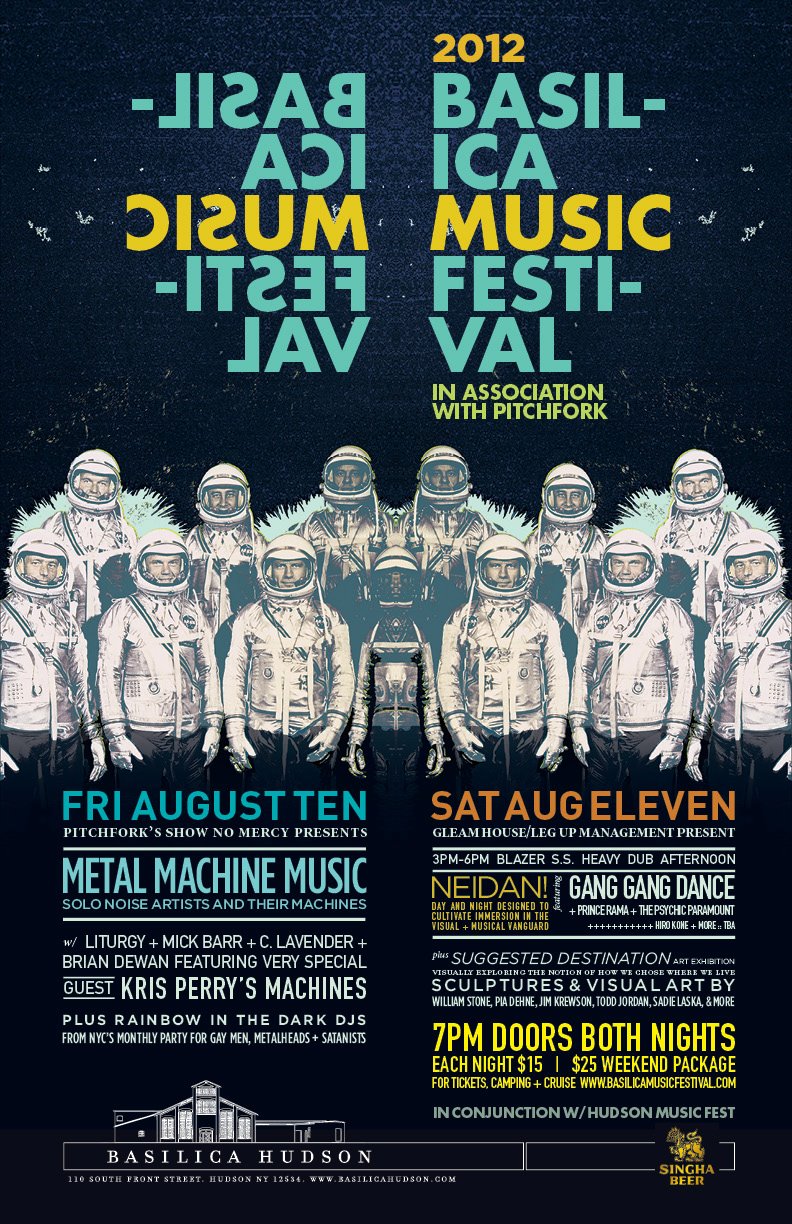 Tune into WGXC, 90.7FM for a live broadcast from the opening night of the Basilica Music Festival with Pitchfork's Show No Mercy's Metal Machine Music featuring solo artists and their machines with Liturgy, Mick Barr, C. Lavender and Brian Dewan with a special presentation from Kris Perry's Machines. From 7-9:30 p.m. on WGXC 90.7-FM and on a live webstream all night. The show will be back on the FM signal after midnight.
To listen to the the webstream click on
http://comm.free103point9.org:8000/hudson.mp3.m3u
Webstream will broadcast the show all night; FM signal will be on from 7-9:30 p.m. and after midnight.