WGXC-90.7 FM
Jan 25, 2023: 10pm - 11:59 pm
WGXC 90.7-FM: Radio for Open Ears
90.7-FM in NY's Upper Hudson Valley and wgxc.org/listen everywhere
http://www.wgxc.org/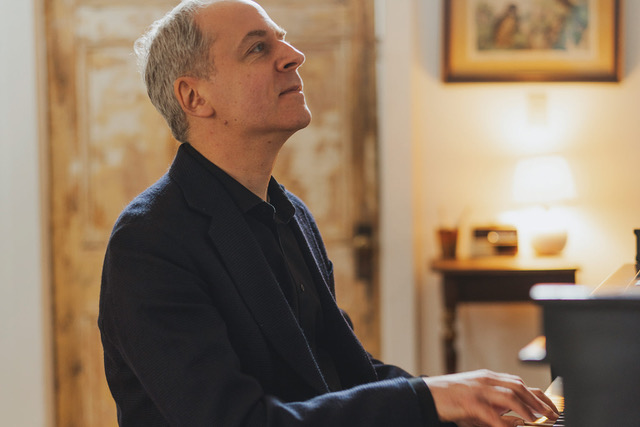 After the local news at noon, 700 years of music with Jeremy Denk. The work of solo pianist Denk, a classical musician known for boldly mixing genres, styles, and eras will be featured during the broadcast. Twenty-six pieces spanning 700 years and drawn from three remarkable albums — Ligeti/Beethoven, c1300-c2000, and J.S. Bach Goldberg Variations — will showcase more than a dozen composers from Guillaume de Machaut, Josquin des Prez, and Henry Purcell to J.S. Bach, Ludwig von Beethoven and Gyorgy Ligeti, as well as modern composers such as Arnold Schoenberg, Karlheinz Stockhausen, and Phillip Glass.

Playlist:
Gyorgy Ligeti - Lescalier du Diable
J.S. Bach - Goldberg Variations, Variation 8
Ligeti - Etudes Book 1 - Arc-en-ciel
Guilllaume de Machaut - Doulz amis
Beethoven - Sonata 32 in C Minor Op. 111, Allegro Con Brio ed Appasionato
Claudio Monteverdi - Scherzi Musicali (1632)
Clement Janequin - Au Joly jeu du pousse avant
Bach - Variation 4
Schoenberg - Drei Klavierstucke
Wagner - "Isoldens Liebestod" from Tristan und Isolde
Ligeti - Etudes Book 2 - Vertige
Bach Chromatic Fantasy and Fugue
Ligeti - Etudes Book 1 - Desordre
Igor Stravinsky - Piano Rag Music
Bach - Variation 5
Ligeti - Etudes Book 2 - Galamb borong
Karlheinz Stockhausen - Klavierstuck 1
Ligeti - Etudes Book 2 - Fem
Bach - Variation 26
Ligeti - Etudes Book 2 - Der Zauberlehrling
Ligeti - Etudes Book 1 - Automne a Varsovie
Phillip Glass - Etude No. 2
Henry Purcell - Ye Tuneful Muses
Bach - Variation 25
Josquin des Prez - Missa Pange Lingua Kyrie
Beethoven - Sonata 32 in C Minor Op. 111, Adagio Molto Semplice e Cantabilie

"Overlooked" is a show focusing on overlooked and under-heard jazz, improvisational, and other fringe music, from early roots to contemporary experiments, a mix of familiar to rare, classic to weird. Live from the shadow of Overlook Mountain in Ulster County.
Host Rob Saffer is the former Executive Director and Producer of the Creative Music Foundation.